With over 1.6 million followers on Instagram, nine-year-old Asian rapper/flexer Lil Tay can indeed be considered as a sort of a social media phenomenon.
However, her rise to internet stardom can be attributed to both fascination and disgust for her foul-mouthed online persona.
Tay's main claim to fame is her "flexing" in videos where she flashes wads of cash and boasts of purchasing expensive cars and luxury items while hurling the N-word and expletives with reckless abandon.
Seeing through her "gangsta" character, many have been asking who is actually behind this disturbing online persona.
In a bid to uncover who her parents are and why they allow/direct/push a child to pursue such problematic approach to social media fame, internet sleuths have put in some investigative work.
According to South China Morning Post, Lil Tay is apparently living in a modest apartment in Vancouver, Canada, which is a far cry from the Los Angeles mansions she filmed her videos in.
Tay's walk-through video of her supposed apartment in "the Hills" reveals a window view that briefly catches Vancouver's Granville Street Bridge. Last week, Babe pointed out that her Vancouver-based mother could be behind her ridiculously pompous online character.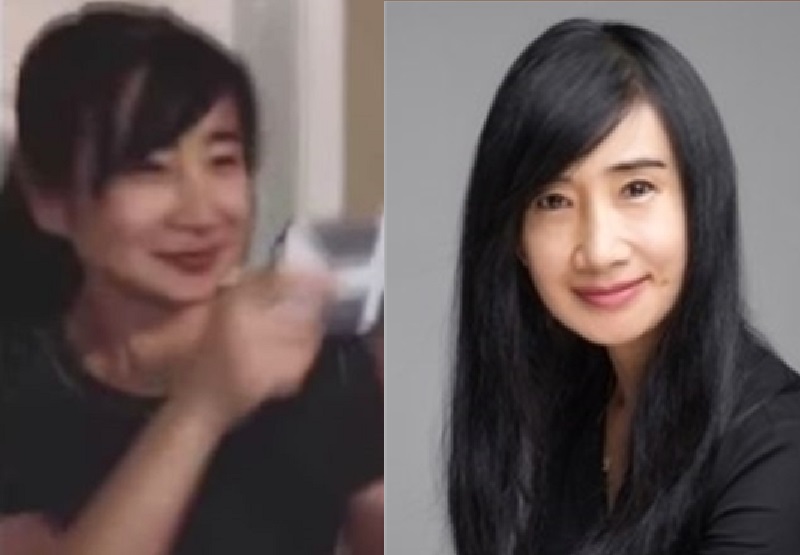 While it has yet to be confirmed, the report identified the mom to be real estate agent Angela Tian, who has been reportedly captured filming Lil Tay in one of her videos. A representative of "LilTay Management" also provided a phone number in British Columbia which a Google search revealed the realtor profile of Tian.
In another video where Lil Tay posed with notorious Chicago rapper Chief Keef, Tian is seen fixing up Lil Tay's wardrobe before being told to leave the frame by a man speaking in Mandarin.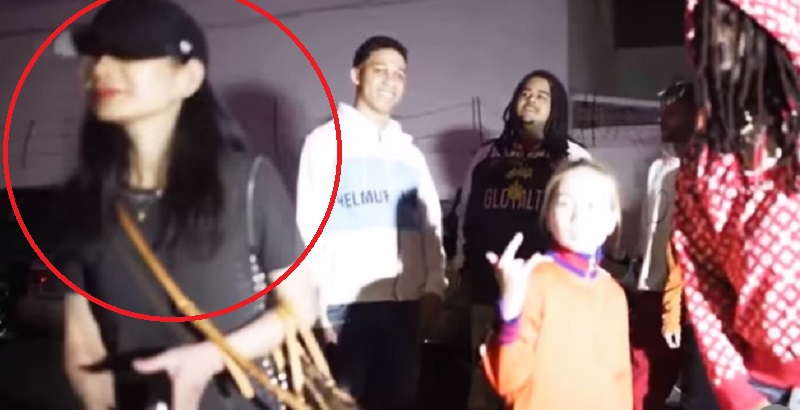 Many have since concluded that her mom's profession explains why Lil Tay's videos usually take place in empty luxury houses.
Another video, which was supposedly filmed in the Hollywood Hills, was found to have been shot in the parking lot of Vancouver's Oakridge shopping mall. The parking lot is found to be located in the north tower of the suburban mall's business wing, which is exactly where Pacific Evergreen Realty (Angela Tian's real estate office) is situated.
Some may argue that the "illusion of wealth" is a common "act" among up-and-coming rappers to lure their target audiences, but Lil Tay's entire shtick is exceptionally problematic because she is just nine years old.
While it is still unknown who is actually earning money from Lil Tay's character, her parents should be held responsible of looking out for the welfare of the real girl behind the persona who is now being targeted with racial insults.
In an interview with Jezebel, Alex Goller Gelbard, "Lil Tay's non-manager but works with Tay in some kind of management capacity" described Tay as a "self-made" star rather than just a girl playing an online character.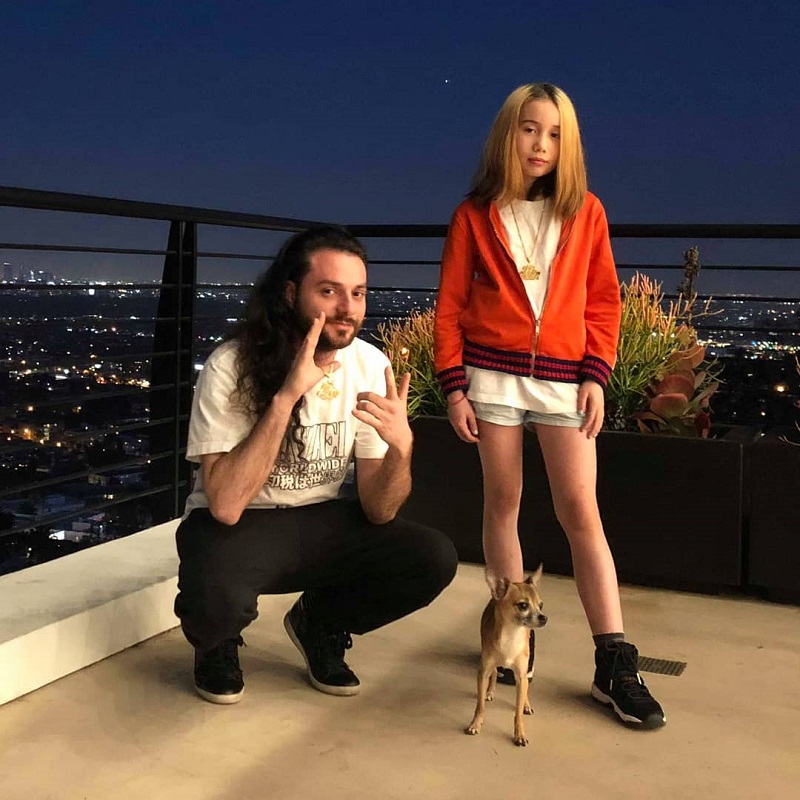 "She is a bright, edgy and powerful youth who knows exactly what she wants," Gelbart was quoted as saying. "She is driven and motivated and desires that her friends, fans, and followers receive inspiration from her bold expressive approach. Tay has considered a future path for a new form of progressive motivational speaking, referencing her own personal success and showing others how they can emulate this through developing self-confidence."
In a revealing video which she apparently filmed herself, Tay appears to break character while addressing her recent exchange with YouTuber RiceGum.
"If you actually think RiceGum is beefing with a nine-year-old then you might wanna think about that for a second," she was quoted as saying.
"I have a dream, I'm trying to make my mom proud … if you don't like me, just block me, I didn't do anything to you."
Amid the latest details that have surfaced online, her Instagram account indicated that she has been grounded, or, as her management would like to put it, placed on "house arrest."
Numerous videos have also noticeably been deleted from her Instagram and Youtube accounts.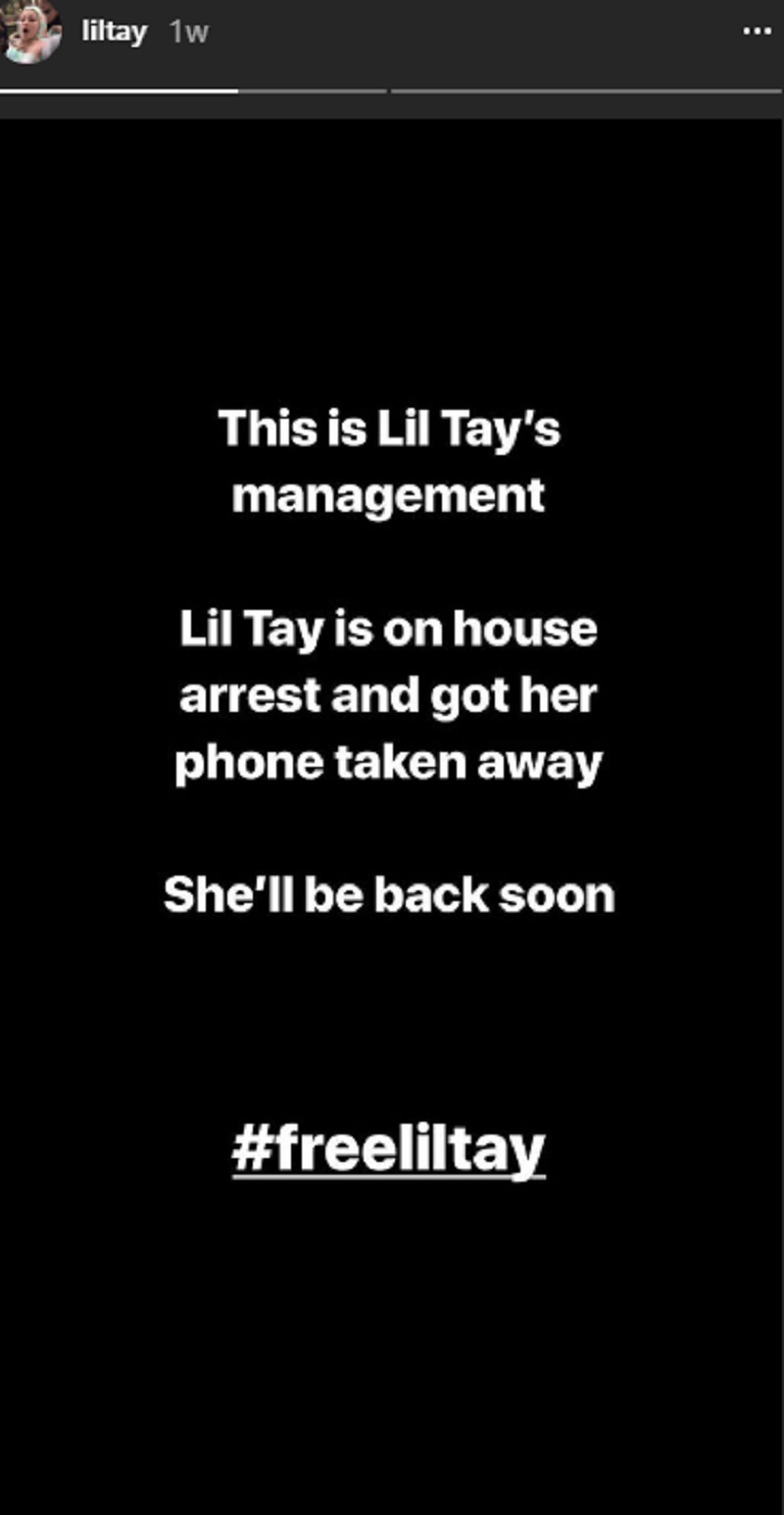 If Gelbard, the non-manager/ex-convict, is to be believed, they are eyeing Lil Tay to be popular enough to land a movie or television role one day.
"I believe that this brand of social media stardom is an independent decision made by a forward thinking and mature youth who has a concept in mind and a goal. Again, Lil Tay is a unique individual, but youth public figures pushing limits is nothing new to the entertainment and public world. I believe that the reason for if any, negative outcry is because of the platform on which people are viewing her. If you were to see her in a Movie or on TV the same concerns you may have would likely pass on with simple a head shake. And if you are wondering where our sights are set next, YES, television, and movies are in the crosshairs."
Jezebel also reached out to Lil Tay's mom for an interview who ended their conversation when Jezebel declined to pay for an interview with Lil Tay.
Feature image via YouTube / LilTay | Instagram / officialloyalty