"Why are you not like Auntie Yi's kid?! He works so hard."
"Did you know that Steve's kid just got into Harvard? He's so smart."
"Uncle Lenny's daughter is top of her class in math! Not like you, so lazy!"
Most people raised by Asian immigrants know that academics are highly valued with the expectation of pursuing "safe careers" like a doctor or lawyer. Many of us grew up facing endless moments of comparison to other kids "better" than them by our parents.
Then, there is a man named Jonny Kim, a 35-year-Korean American who not only has a degree in mathematics, but he's also a Harvard Medical School graduate, a doctor, a decorated Navy SEAL, and now NASA astronaut.
Kim is the epitome of the perfect Asian son. He's the kid all our Asian parents compare us to, the kid who, no matter how hard you work, seems to always be 10 steps ahead. He's the kid who my mom would probably hold up a photo of at the dinner table and yell, "Why you not like him!?"
His accolades have been made into memes, going viral on online Asian communities like Subtle Asian Traits, 9gag, and even within our own social media accounts here at NextShark.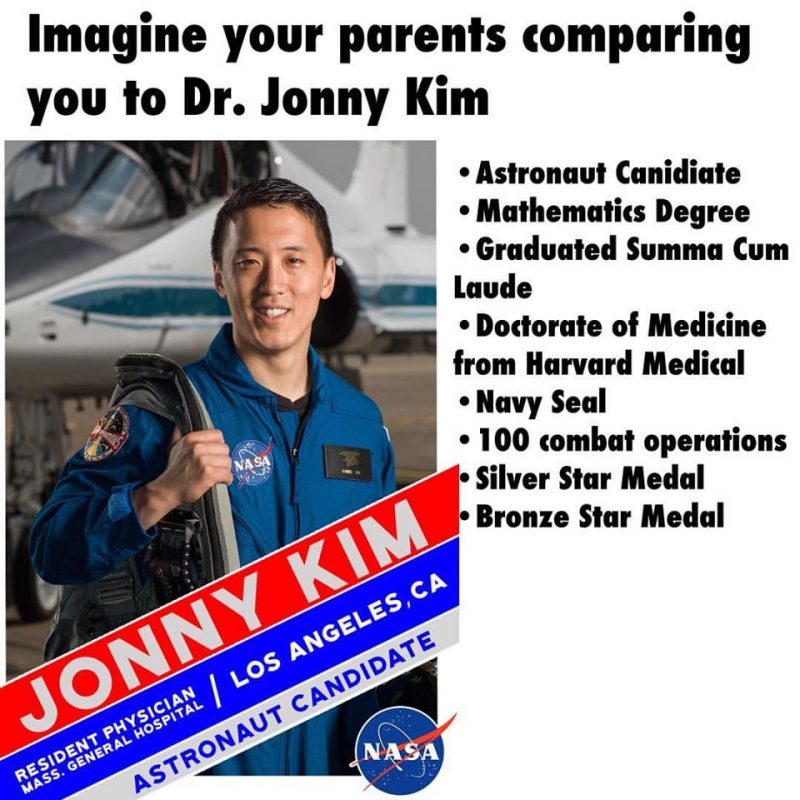 Except there's one problem: Kim didn't achieve all this to please his parents, nor was he trying to become the "perfect" Asian kid. In fact, his reasons for pursuing the opportunities he did is irony at its absolute best. While Kim finds all the memes of him entertaining, it couldn't be further from the truth.
"I honestly was the complete opposite," Kim said. "I was the rebellious kid — when I had a goal, there was nothing that could stop me from achieving that goal."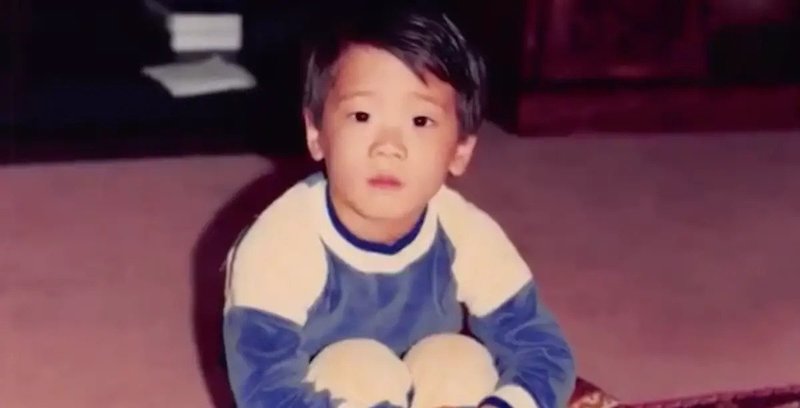 Kim was born in Los Angeles to Korean immigrants in the early 1980s with an upbringing which, in his words, was "as stereotypical as it can get." His mother worked as a part-time substitute teacher while his father owned a liquor store in South Central Los Angeles where the family experienced the affects of the 1992 LA Riots.
"I was very young and I don't remember much of it, but certainly my parents were affected by it," Kim said. "[My father] worked six days a week up to 16 hour days – I didn't see him much. My mother was also a hard worker."
For many kids of Asian immigrants, education is stressed above all else at home, and the Kims were no different.
"I always heard that I need to become a lawyer or a doctor," Kim said. "I feel like those two were always the ones. It's almost like all Asian immigrant parents think that those are the only paths, economically, for their children."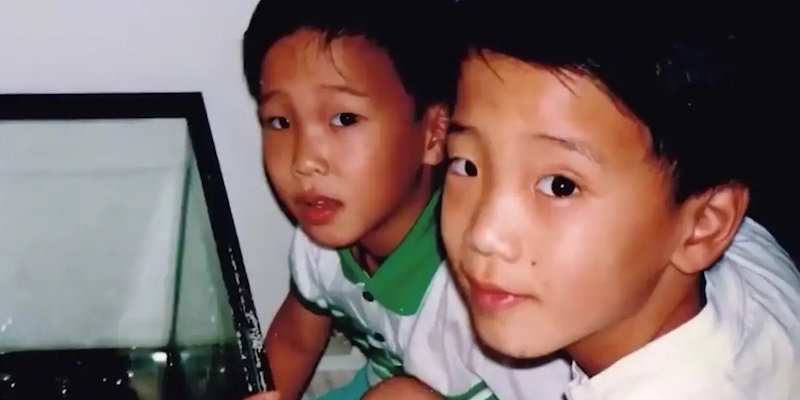 Although there was a lot of pressure for Kim to do well in his education, he didn't have many issues getting good grades. He noted that while sports weren't always his greatest strengths at the time, academics ended up being his strong suit.
However, as he and his peers became old enough to think about college, Kim felt a strong urge to do something different.
"I felt that I was meant to do something big, be a part of a team, or some type of calling that was bigger than myself, and it didn't feel right. There was something inside that said, 'I don't think college is the right thing for me.'"
At 16 years old, Kim discovered Seal Team Six, one of the most highly trained elite forces in the U.S. military responsible for various highly classified missions around the world. For example, the 2011 killing of Osama bin Laden was carried out by Seal Team Six. During the 40 minute mission, the terrorist leader was found and killed within 9 minutes. To this day, the identities of the Navy Seals responsible for that mission have remained a secret.
However, it wasn't the action-packed and secretive combat missions that led Kim to disregard college completely, for he felt that he had a deeper purpose.
"Joining an elite group of warriors that did very hard things in the name of service and never seeking recognition was what appealed to me," he said. "I took the SAT at the request of my mother, but I didn't apply to any schools."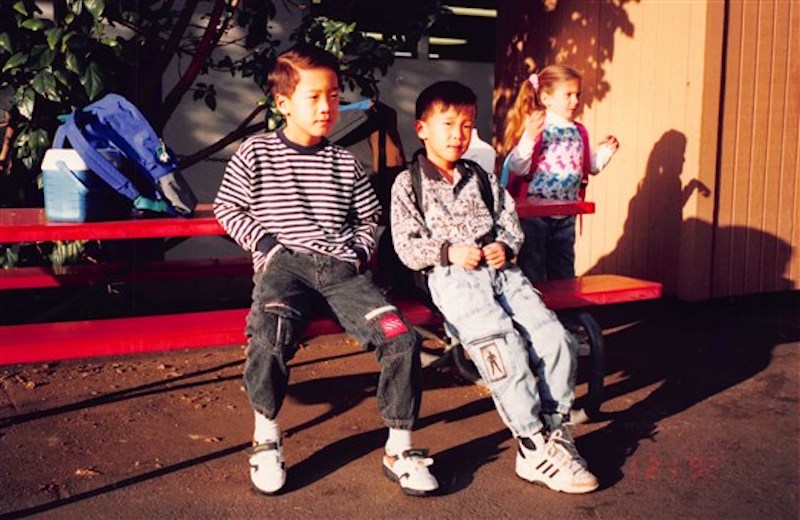 From there, Kim had to mentally prepare himself to break the news to his parents. While it might not seem like a big deal for others, throwing a good academic track record away and skipping college to join the military is not something most Asian immigrant parents want to hear.
"I remember just during those teenage years being up at night wondering and kind of replaying how I would have that conversation with my father," Kim said. "If I am being honest with myself, I didn't tell him because I was scared to tell him."
Sadly, Kim never got to have that conversation as his father passed away when he was 18 years old. He noted that it was one of the only times his grades dipped. Although he had a closer relationship with his mother, the conversation wasn't any easier.
"When I broke the news to her, she cried," Kim said. "Her words were along the lines of, 'You're so smart, why would you want to do that?' Despite what my mother wished for me, what other people were saying, I wanted to be a Navy Seal and no one was going to change my mind."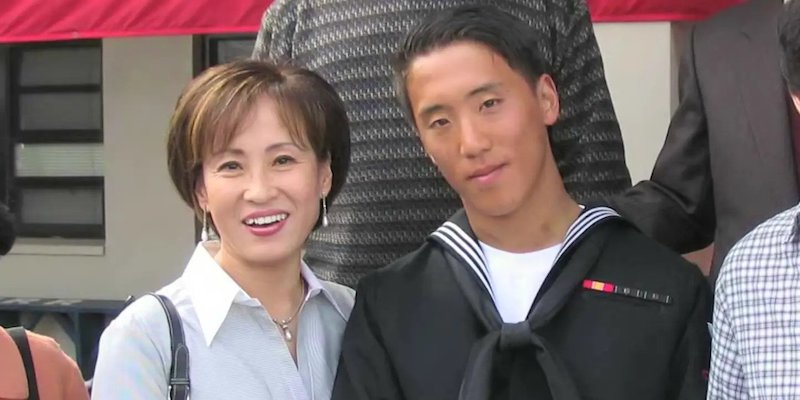 Most children of Asian immigrants reading here will understand the situation above to the T. It's no secret that academic excellence and focusing on "safe" careers is prevalent in our community.
Picture this: You sacrifice everything to go to America for a better life, you want your kids to take advantage of the opportunities given to them, and when you finally have a kid, he/she grows up and makes you proud by doing extremely well in school, and when the time comes for them to go to college, they drop it all to risk their life and join the military.
While I can't speak for Kim's mother, I think most Asian kids would agree that what Kim did is equivalent to committing a sin that dishonors the entire family. After all, in their eyes, they sacrificed so much so that their children wouldn't need to take the risks that they did.
"It's hard for me to blame mine or other immigrant parents, because that's all they know," Kim explained. "I think they just want the best for their children. That's just their perspective.  All parents love their children. I think from cultural experience, they didn't see [joining the Navy] as a path that was good for their children."
In 2002, Kim officially enlisted in the Navy. When he asked the recruiter about his interest to join the Navy SEALs, he was promised one chance only to prove himself.
While the media tends to focus on the glamour of these classified high level missions, becoming a Navy SEAL is extremely tough. A 2011 NBC news article notes that only up to 25- 35% of those who enter SEAL training complete the Basic Underwater Demolition training, also known as BUD/S.
"It's not a Rambo movie," Jeff Everage, a former SEAL, told NBC News. "Instead of focusing on the glamorous outcomes in the news, I would focus on what it takes to become a Navy SEAL, the mental and physical demands."
Only men ages 17 – 28 with good eyesight and a clean record are eligible to apply, according to NBC. To qualify, candidates need to pass a physical, mental, and intelligence examination before training. After six months, candidates need to be able to run four miles in under 31 minutes wearing long pants, swim 1000 meters in 20 minutes, and do at least 70 pushups in two minutes.
Finally, during "Hell Week", candidates are required to train for 20 hours a day and run more than 200 miles while sleeping just four hours total in five and a half days. This was the time Kim got the closest to calling it quits, he revealed in a 2017 interview with The Harvard Gazette.
"They let us sleep for a couple of hours in nice sleeping bags, one of only two naps you get in five days of training," Kim told The Harvard Gazette. "And when you're snuggled up in this warm sleeping bag and they wake you up and immediately make you go in the frigid ocean, it was the closest I ever came to quitting. I had that taste of comfort, and then it was taken away from you. The cold was magnified because your body's so broken. When you're exercising, you can push through the pain. When you're cold, you're just by yourself."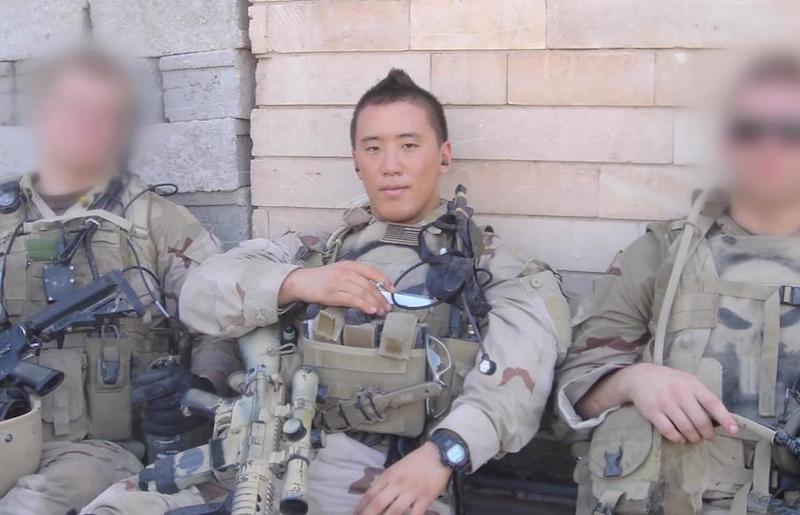 After successfully completing training, Kim became a member of SEAL Team 3 with two deployments to the Middle East as a combat medic, sniper, navigator and point man. As difficult as it is to become a Navy SEAL, Kim stresses that all the training is still a far cry from the real thing.
"It's nothing compared to war," Kim told NextShark. "The reason why training is so difficult is because you need to do your best to prepare someone for the ugliness and suffering of the war, and there's really no way to prepare for it."
"Having to fight for your life and for the lives of your friends, putting your life in their hands and them putting their life in yours — watching your buddies get killed and saying your last goodbyes and giving your last kisses to people that you love dearly, that stuff never leaves you and has been a lot more difficult than anything training ever tried to prepare me for," he added.
Although the title is prestigious, Kim's inspiration to coming a doctor is a heavy one. In 2006, while serving as a medic in Ramadi, Iraq, two of his close friends were shot and killed. Kim shared his experience of treating one of his friends on the field.
"He had a pretty grave wound to the face," Kim told The Harvard Gazette in 2017. "It was one of the worst feelings of helplessness. There wasn't much I could do, just make sure his bleeding wasn't obstructing his airway, making sure he was positioned well. He needed a surgeon. He needed a physician and I did eventually get him to one, but … that feeling of helplessness was very profound for me."
Kim completed over 100 combat missions in the Middle East, earning him a Silver Star, the third-highest military combat decoration in the US Armed Forces, and Bronze Star with Combat "V" for noted heroism, the Navy and Marine Corps Commendation Medal with Combat "V", and the Combat Action Ribbon. However, despite all his achievements, that feeling of helplessness was ingrained in Kim's head forever.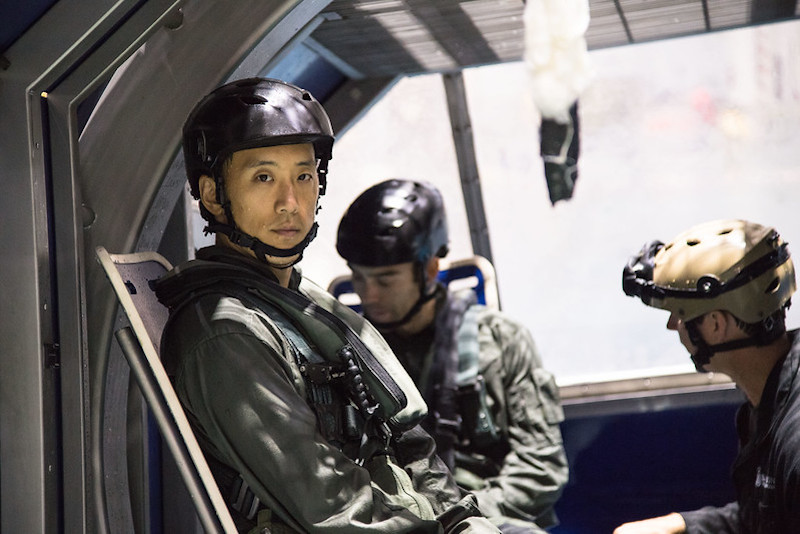 In 2009, Kim enrolled at the University of San Diego for his undergraduate studies, earning a bachelors degree in math in three years. In 2012, he enrolled in Harvard Medical School to pursue his dreams of becoming a doctor.
"I chose to become a doctor because I made a promise to my friends who were killed in service that I would live the rest of my life in the name of service to leave a positive contribution to our world," Kim told NextShark.
During medical school, Kim had the opportunity to meet Scott E. Parazynski, an American Astronaut and Physicist who completed five Space Shuttle flights and seven spacewalks followed by an induction in the United States Astronaut Hall of Fame in 2016. It was Parazynski who inspired Kim to become an astronaut.
"I never wanted to be an astronaut in my life, I never even thought about it," he said. "It's not something that I ever thought I could be capable of doing, especially as a kid. But when the idea came up, I said, look, this is a platform where I can do the most important thing in my life, which is to inspire young children regardless of their race or religion, young kids who have big dreams, essentially kids who don't think they can achieve much, who may not have the most confidence, who may not come from the best home situation."
"It was so important for me to be able to inspire them and that was one of the greatest reasons why I wanted to be an astronaut," Kim added.

Kim graduated from medical school in 2016 and applied that same year for NASA's next class of astronauts. One year into his residency at Massachusetts General Hospital, he got the call that he had been accepted into the astronaut program while shopping for groceries.
"I think my heart was racing 100 beats a second, and I tried not to lose my composure in the middle of the grocery store," Kim said in a NASA promo video. "But once I got the news and I hung up, I ran over to my wife, and I was jumping up and down and telling her that we got in."
As if Navy SEAL training wasn't already hard enough. Kim, spent the next two years going through another round of mentally and physically demanding training with NASA. Astronauts are required to learn a variety of skills, including how to spacewalk, operating robotics, flying airplanes, being fluent in Russian, operate on the International Space Station, and various other survival skills.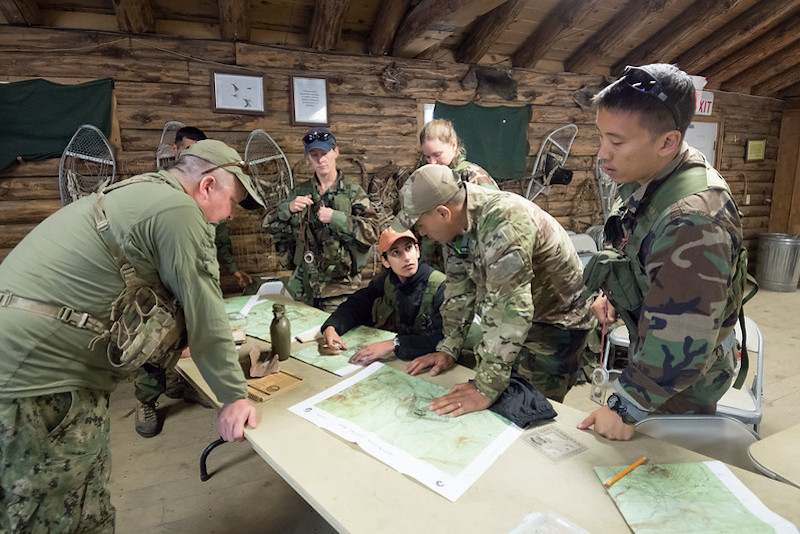 "I thought a lot of [training] was difficult," Kim said. "I thought that learning the Russian language and learning to spacewalk was difficult."
"My most favorite moment [during training] was being in the Utah Canyon land rappelling from a log into murky, ice cold waters of unknown depths with my crew mates –  all of us looking at each other, shivering, hungry and cold and just trying to tread water through these crazy tall canyons, with really high and deep waters. It was just a great event where we all got to lean on each other and get out of it okay. That was easily my most fun part of that astronaut training."
When it comes to the type of people NASA is looking for on their team, Kim stressed that having the right attitude was key.
"The most important thing is bringing a good attitude that's open to failures and learning from them," Kim said. "One that's open to critique and being hungry for new information. That's the type of people that NASA is looking for in the astronaut cohort or lifelong learners. People who understand that there's never too much to learn and are always willing to improve themselves and work humbly in a high functioning team."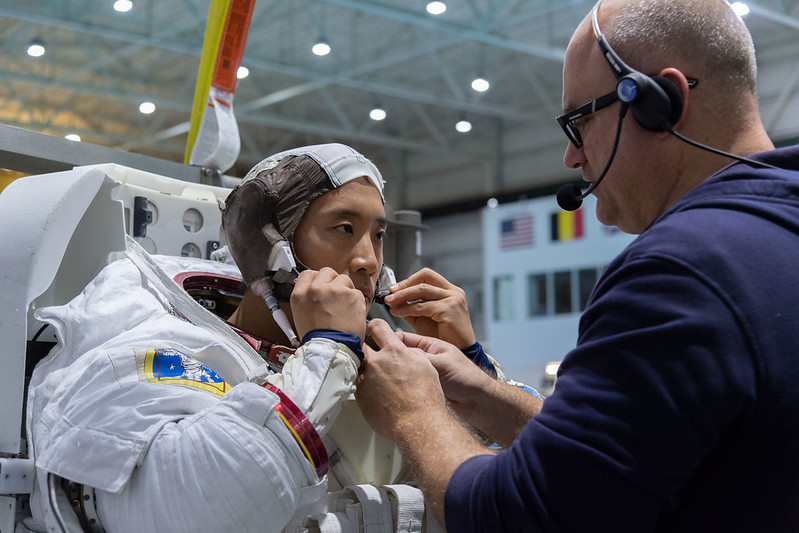 As of Jan. 13, 2020, Dr. Jonny Kim graduated from the astronaut program and is officially the first Korean-American NASA Astronaut.
A true privilege and honor to walk among the @NASA Astronaut Corps with my brothers and sisters. We know there are many qualified and deserving candidates out there – we're the lucky ones to represent humanity. Let's work towards a better future for our world and our children. pic.twitter.com/eUv8iSK7gn

— Jonny Kim (@JonnyYKim) January 13, 2020
"I know my father, if he was around today, would be proud of my accomplishments," he said.
Among all the accolades Kim has achieved at 35, he is also a father of three children. He married when he was 26 and had his first child one year later. He credits his wife for raising the family while he deals with his busy schedule.
"I have an amazing partner," he said. "My wife is an amazing woman and we have honest conversations about what parts we need help with and our expectations. It's not easy at all. We run into obstacles all the time, but we do our best to have an honest, open conversation about it and see how we can get through it together as a team. It's really no different from work."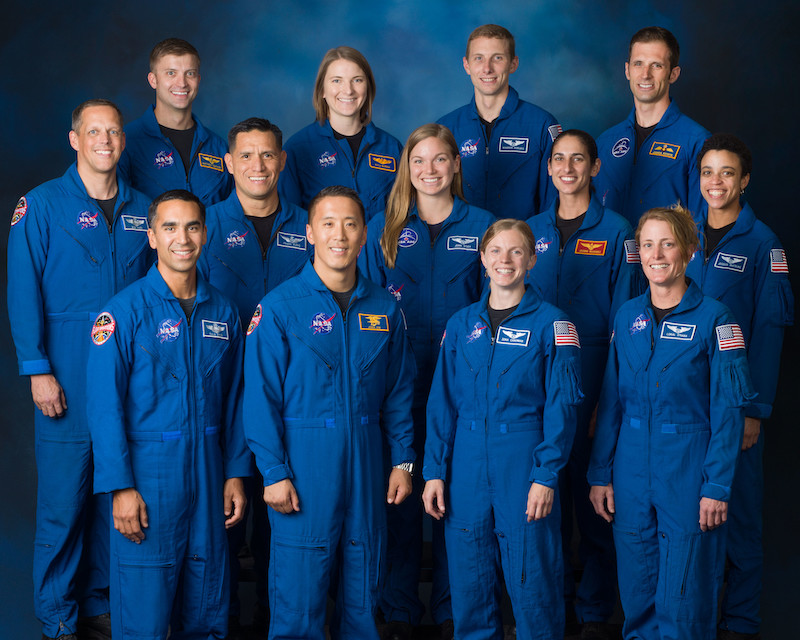 As far as advice to people who want to be as successful as Jonny Kim, he stresses on "being really be honest with yourself on what you want to do and to follow your heart."
"I think it's so important that we're happy to do what we want to do," he said. "I think it brings the best human out of us when we are all passionate about what we do for a living."
"All big journeys require a lot of small steps. it's important you divide your goal up into small steps. that was very important for me when I wanted to be a Seal."
"No one accomplishes these very big goals in one step. I think it's really important for young people to understand that they're going to stumble along the way and have failures, but it's important that they get up each time, learn from those failures, and keep marching on."