While K-pop artists are looking to make it big in the west, the first openly gay K-pop singer is about to take South Korea's music industry by storm.
Marshall Bang, a singer from Orange County, California, describes his sound as "very much R&B based" with a mix of soul and influences from singers such as Mariah Carey to give it that pop.
The Seoul-based singer has yet to release his solo work in South Korea, but fans can also expect R&B and soul music, inspired by artists including Teddy Pendergrass, Luther Vandross, Michael Jackson, Boyz II Men, Brian McKnight, and Whitney Houston.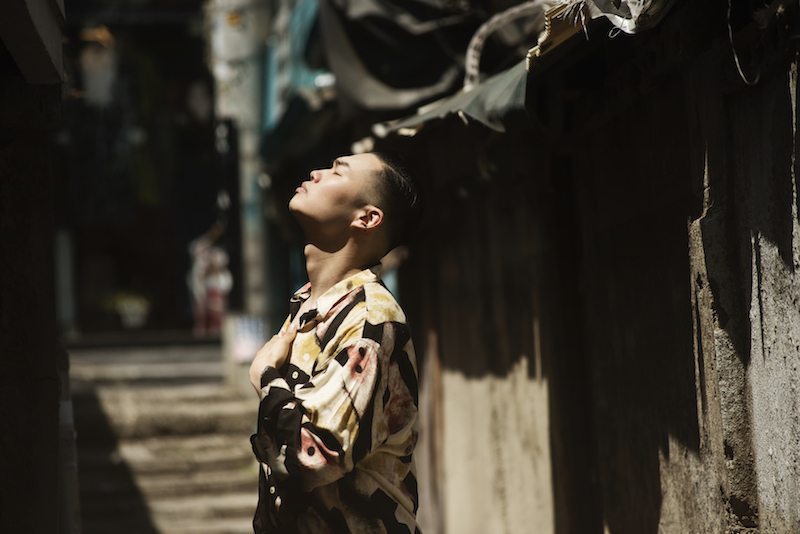 In an interview with NextShark, Marshall talks about his journey from New York City to Seoul and how breaking into the music scene in South Korea isn't always easy, especially in a country that still has a long way to go in accepting the LGBT community.
"I mean I would love to think that a lot of people are more open to it," he said. "And I feel like maybe the younger generation, definitely. But you know the older generation, that's still the ongoing way of thinking."
The divide and misunderstanding between the generations in Korea didn't stop Marshall from pursuing his music career, which kicked off in 2012 after appearing on Munhwa Broadcasting Corporation's (MBC) singing competition show, "Star Audition" Season 3.
"When I got the call to go audition for the show, I was kind of at a point where do I really want to go and do this?" he recounted. "I had just settled down in New York City and I was getting my bearings in the city and I was just loving life and the music seemed like a distant dream to me."
That dream became a reality as Marshall was been busy finishing up his first full Korean language extended play album, which will have about three or four songs, and is set to be released in mid-August.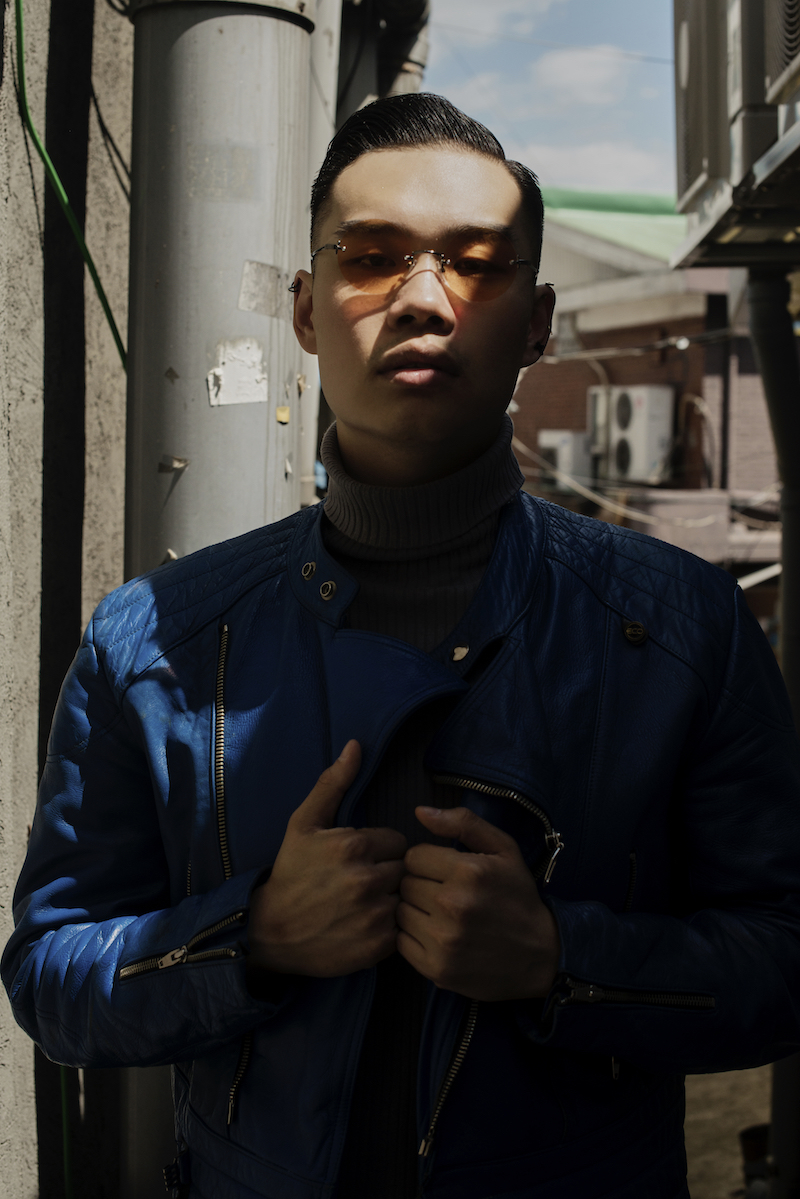 As for his English-speaking fans, his singles, titled "Circle" and "Home", were released entirely in English as part of his label's compilation album, "FeelGhood", that was released on June 28, and is available on Apple Music, iTunes and all Korean streaming sites.
"'Circle' is about breaking free of the repetitious monotony that we often find in life while 'Home' is a simple ode to love," Marshall explained.
While he may be making a significant impact as the first openly gay star of K-pop, Marshall says he's a bit wary as to ever claim the title of being the "first" anything.
But he takes pride in being a gay man and is proud to add to the existing multi-colored fabric of the LGBTQ+ community in Korea and beyond.
"There are still so few of us, especially in Asia, that are public," said Marshall. "Many of whom are unable to simply exist or live openly without fear of retribution. I'm just thankful and grateful to have a platform where I can express my experience through my art which is music."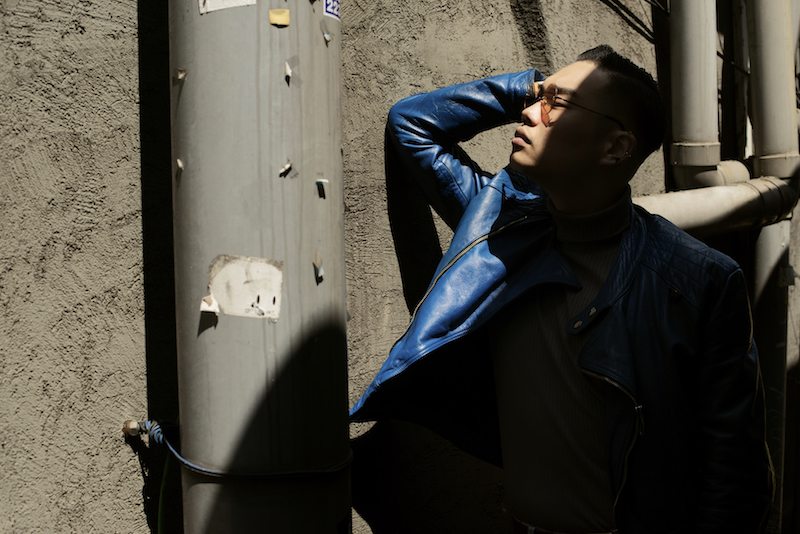 Read the rest of Marshall's story below:
In 2012, you were on MBC "Star Audition", Season 3, was that around the time when you decided singing is what you wanted to do with your life?
"At that point I came to given up on singing completely. I had a vocal condition that basically I had to stop singing or it would have gotten worse and I would have completely lost my voice. Which is why I went into hairstyling and that was kind of the track that I was going into.
"Basically, my parents were the ones who really convinced me to go audition. My mom was like, 'Look these opportunities don't come around too often in life. You haven't been you haven't visited Korea since you were a kid. So why not go and and see what happens? If it doesn't work out you'll come back to the city in a week or two and you'll just pick up where you left off. And on top of that your dad wants you to go.'
"I mean my dad has never been gung-ho about it. He's always been very supportive but there wasn't ever like, 'Yes! You pursue this.' It was more like, 'This is a hobby like let's get a steady job first and this could be a really good thing on the side.'"
What was your parents' reaction when you came out? What do they think now?
"It's still difficult. I think it's a process. They still don't have a lot of resources or there's not a lot of places for them to go find out, you know, what it means to be a parent of a gay person.
"And yeah my dad. I feel like he seems to be taking things in stride. We haven't really had a deep deep conversation about it. The person that I've talked to the most about the whole being gay was my mom and it was more so educating her. And breaking down the stereotypes that she already had in her mind about what she thought gay people were like or what gay people are.
"She is a pastor and my dad is a deacon. Yes, so they're both very prominent in the church. I grew up in that evangelical Christian church setting since I was born."
You mentioned American R&B influences in your music, but do you get any inspiration from artists in South Korea?
"I didn't really get to know Korean music until I moved to Korea in 2012. I knew of old Korean pop music just from the random visits that I went to Korea for. But I never delved into it until I got to Korea five years ago. But I would say current artists that I really admire are there's a guy named his name is Xin Seha.
"He's an underground artist who reminds me of a Korean version of Lou Reed of the Velvet Underground. It's not very mainstream, but it's epic.
"I also really like a band called Hyukoh. That 'Wanli' song they put out earlier this year with the crunchy guitars, Chinese lyrics, and the epic music video filmed in the Mongolian desert was EVERYTHING."
"Kpop-wise, I think BTS is one of the hardest working groups in the biz and — these days, most recognizable — due to them winning a Billboard award for Fan Fave. Who knew BTS would beat out Justin Bieber and Selena Gomez? Yeah. Like what?! This fandom is incredible. Another huge former K-pop idol group member turned solo R&B singer/rapper that I respect tremendously, is the Korean American-born Jay Park, who actually just signed with Jay-Z's Roc Nation label recently. He's seriously someone I look up to, who has grinded in this industry, making waves, for the past near-decade. I feel like so many Western artists acknowledge K-pop and a lot of them, especially in the past couple years, have worked more and more with artists in Korea."
Next question is which BTS member do you think is cuter?
"I think all of them are cute! I mean how could you not?! And damn, they can dance their asses off!"
2017 Seoul Pride celebrations began on July 15. What was your first Pride experience like?
"The first Pride I've ever been to was in 2015. I know that Pride in Seoul has gotten bigger and bigger.
"At my first Pride, there were some crazy protesters of I think three or four of the biggest Christian churches, doing counter-protests next to our gathering at Seoul's City Hall."
"I felt like this year's group of protesters were a lot smaller and less intimidating. Plus there were representatives from the embassies of New Zealand, U.K., U.S.A., along with the National Human Rights Commission of Korea and the Jogye Order of Buddhism, the largest Buddhism sect in Korea, who took part in the festival for the first time. Pretty f*cking cool."
"Apparently there were like a total of 10,000+ folk that came out to celebrate throughout the day which is a helluva lot more people than the 50 that showed up at the first Seoul Pride in 2000."
Are there any songs you're working on currently or will be released in the future that you would consider a gay anthem? Whether it's about a relationship or something inspirational for the community.
"Because 'Home' and 'Circle' were a bit on the heavier side of things, most of the songs on my upcoming solo EP will be lighter, uptempo summer jams. I have a dancehall-ish track, a vogue-y house track, and an 80s pop number. I love to dance so I really wanted to fill this EP with a good number of fun, danceable songs. Lord knows we need all the positivity, especially during such tumultuous times."
"I do have a song dedicated to our community. It's roughly titled 'Dopamine' and it features a gaggle of fearless members of our Korean LGBTQ+ folk including a local Korean drag queen named Kuciia Diamant, a Korean American heels-for-men designer/rapper Henry Bae, and the one-and-only Kim Chi from RuPaul's Drag Race, Season 8."