Lucky Lee's, a restaurant in West Village, New York City, has been accused of racism and cultural appropriation hours after its opening of a "clean" Chinese cuisine that replaces traditional methods of preparation.
In a now-deleted Instagram post, Arielle Haspel, the nutritionist who opened Lucky Lee's on Monday, reportedly claimed that her Chinese dishes are alternatives to the "oily" and "salty" cuisine that makes people "feel bloated and icky the next day."
Speaking to Eater, Haspel explained that her modified recipes are for "people who love to eat Chinese food and love the benefit that it will actually make them feel good."
She specifically avoids monosodium glutamate (MSG) "since [it] is something that people claim to have certain reactions to," though the Food and Drug Administration has long deemed it safe.
Haspel believes that she does not perpetuate racist stereotypes and points out that "I love love love American Chinese food."
"I am by all means never ever looking to put down a culture at all. I am very inclusive, and we're here to celebrate the culture."
Shortly after posting, many slammed Haspel's marketing strategy and dismissed it as cultural appropriation.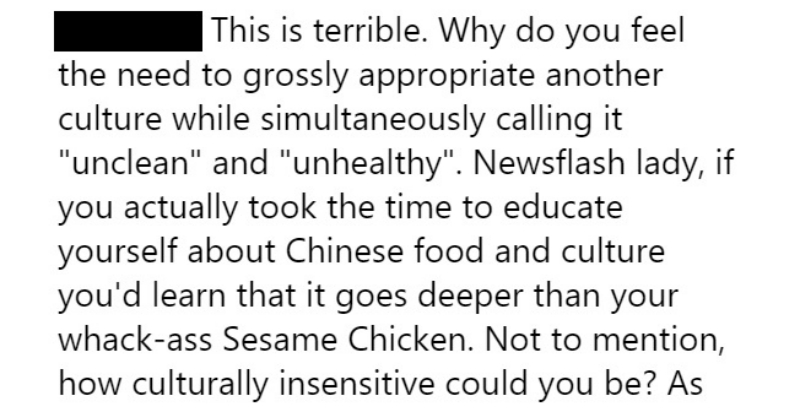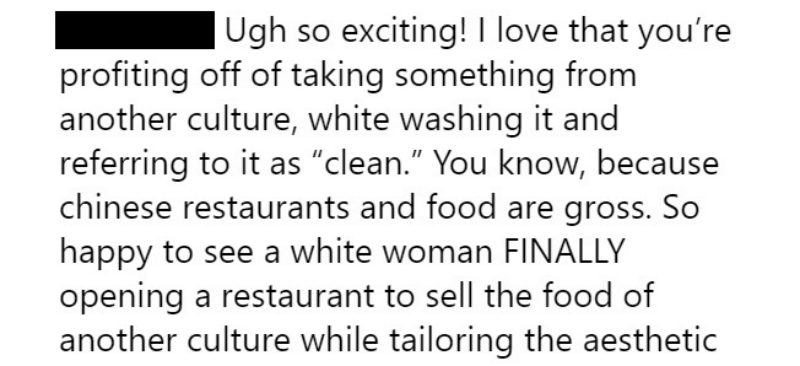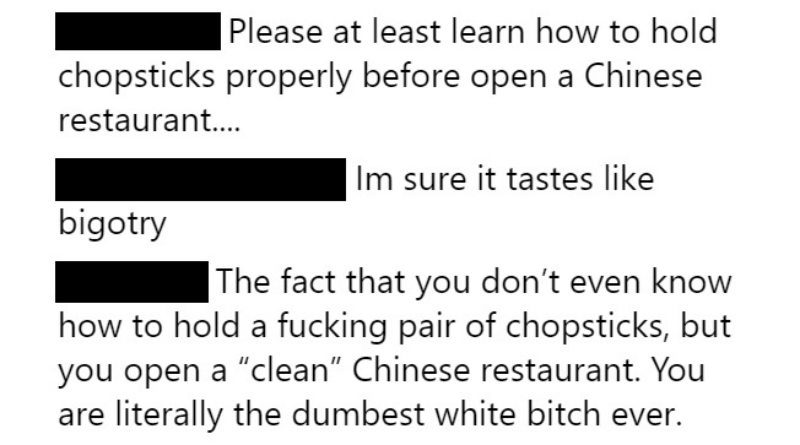 In a statement to NextShark, food critic and writer Eddie Lin explained that the term "clean" has evolved to imply that the food otherwise is "not pure" or "up to the snuff." For him, Haspel had failed to imagine the effects of her words on the Chinese community.
"As a dietary buzzword du jour, 'clean' is an unfortunate descriptor implying that all other foods aren't pure or up to snuff. When applied as a differentiator in a culturally sensitive scenario as in this case, Haspel failed to imagine what effects her words might have on the Chinese community, particularly those who lovingly toil day in and day out to cook this wonderful food."
Others supported Haspel and defended her "clean" alternative, arguing that she never claimed to be "authentic" and that those complaining are only being snowflakes.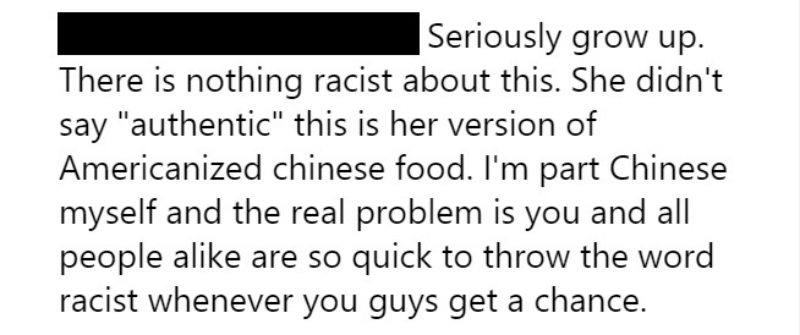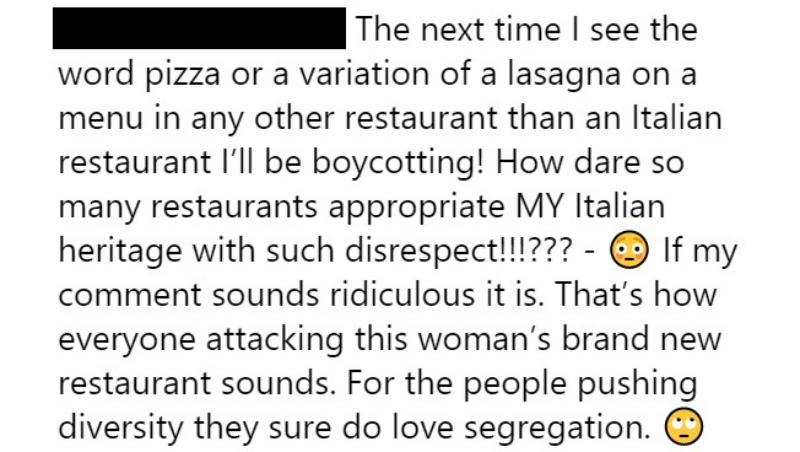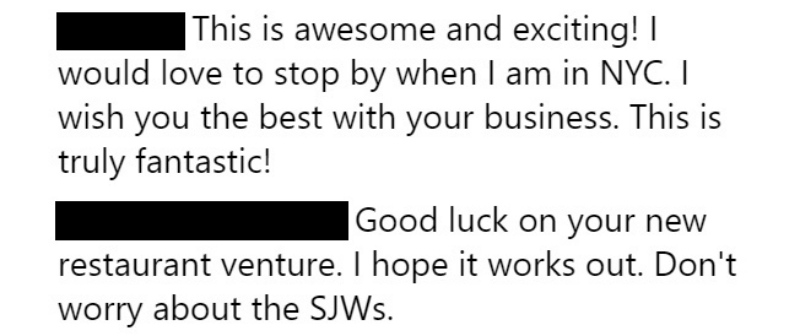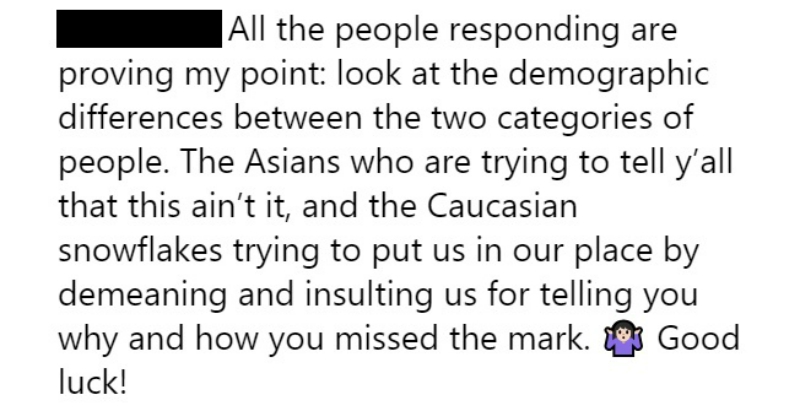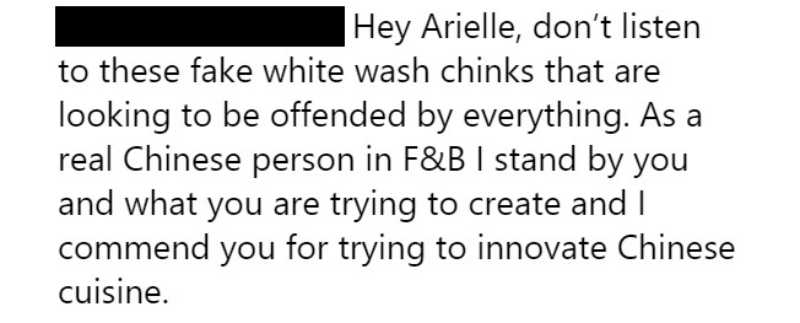 Following the backlash, Lucky Lee's released a statement further explaining its position.
"The other day we received some negative comments on an Instagram post.
"Some of your reactions made it clear to us that there are cultural sensitivities related to our Lucky Lee's concept. We promise you to always listen and reflect accordingly.
"A number of comments have stated that by saying our Chinese food is made with 'clean' cooking techniques and it makes you feel great that we are commenting negatively on all Chinese food. When we talk about our food, we are not talking about other restaurants, we are only talking about Lucky Lee's.
"Chinese cuisine is incredibly diverse and comes in many different flavors (usually delicious in our opinion) and health benefits. Every restaurant has the right to tout the positives of its food.
"We plan to continue communicating that our food is made with high quality ingredients and techniques that are intended to make you feel great."
It was also revealed that the restaurant got its name from Haspel's husband, surnamed Lee, who loves Chinese food. Both are Jewish and reportedly grew up eating fusion food.
"We also received negative comments related to being owners of a Chinese restaurant but not being Chinese. Owners Arielle and Lee are both Jewish-American New Yorkers, born and raised.
"Similar to many other Jewish New Yorkers' diets, bagels, pastrami sandwiches and yes, American Chinese food, were big and very happy parts of their childhoods. New York is the ultimate melting pot and Lucky Lee's is another example of two cultures coming together.
"To us, this is a good thing."
Lin believes that Haspel and her husband can re-educate themselves on Chinese cuisine and restart their business with more humility.
"Haspel's greater sin is her general assertions about 'brown sauce' and 'feeling bloated and icky' after eating certain Chinese foods. These notions betray her lack of knowledge of the cuisine she claims to love by lumping all styles of Chinese food together in the 'Americanized' genre (which was designed for the American palate).
"Also revealed is her extremely limited breadth and depth of an ancient and vast culinary discipline with multiple regional traditions that is continually evolving. Some of these cuisine styles which incorporate a wide variety of interesting ingredients like mung bean noodles and lotus root were actually clean before clean was cool.
"Haspel and her husband might do well to seriously re-educate themselves on Chinese cuisine and then start again, next time with a generous dash of humility."
Featured Images via Instagram / @bewellwitharielle