Logan Paul, a Viner turned YouTuber who recently drew backlash for posting a Japanese suicide victim's corpse in a VLOG, is losing subscribers by the second.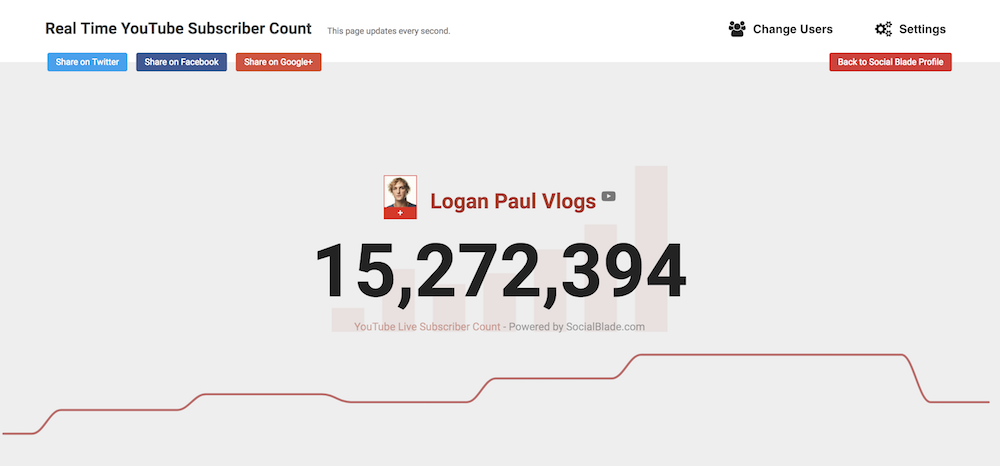 The 22-year-old YouTube sensation as already lost over 6,000 subscribers today, according to analytics tool Social Blade. Prior to that, he was adding up to 70,000 new subscribers per day.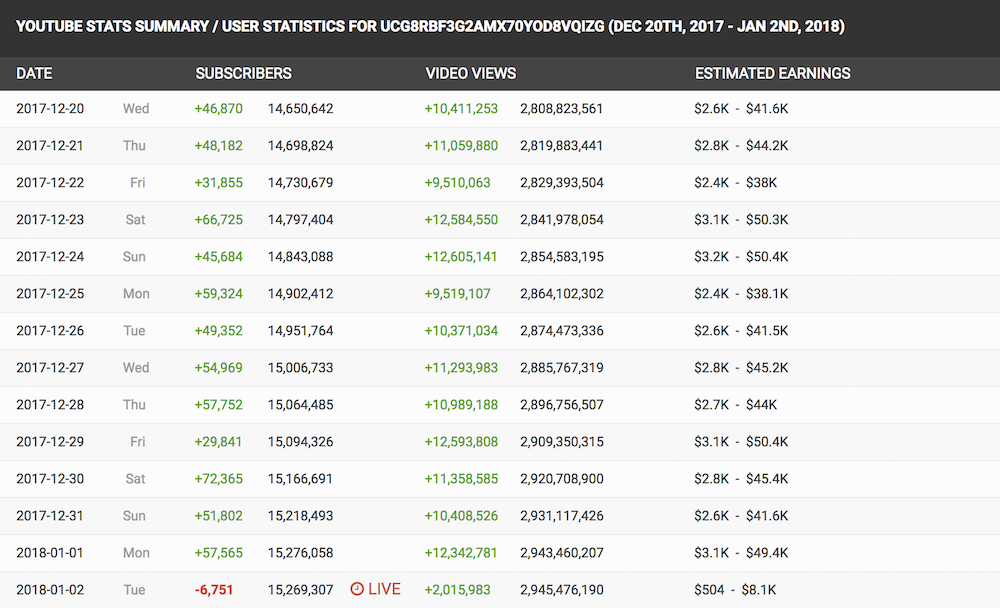 Paul was filming a video on Aokigahara, known as the "suicide forest" for being the most popular suicide site in Japan. However, the video took a very dark turn when his group discovered the body of a suicide victim and showed it on camera.
Since the backlash, Paul has released two apologies, one via text on Twitter and the other on YouTube in a two-minute video.
If you or anyone you know is suffering with thoughts of suicide, please contact the National Suicide Prevention Lifeline at 1-800-273-8255.