Nine-year-old Instagrammer Lil Tay's latest stunt of smoking in a video on social media was promptly followed by having her Instagram account wiped of all posts.
Earlier this week, a video emerged on WorldStarHipHop showing a young girl who bears a striking resemblance to Lil Tay being taught to smoke a hookah.
In the short clip, the child can be seen in her pajamas inhaling from a pipe connected to what appears to be a hookah. The girl later coughs, exclaiming "Oh my god."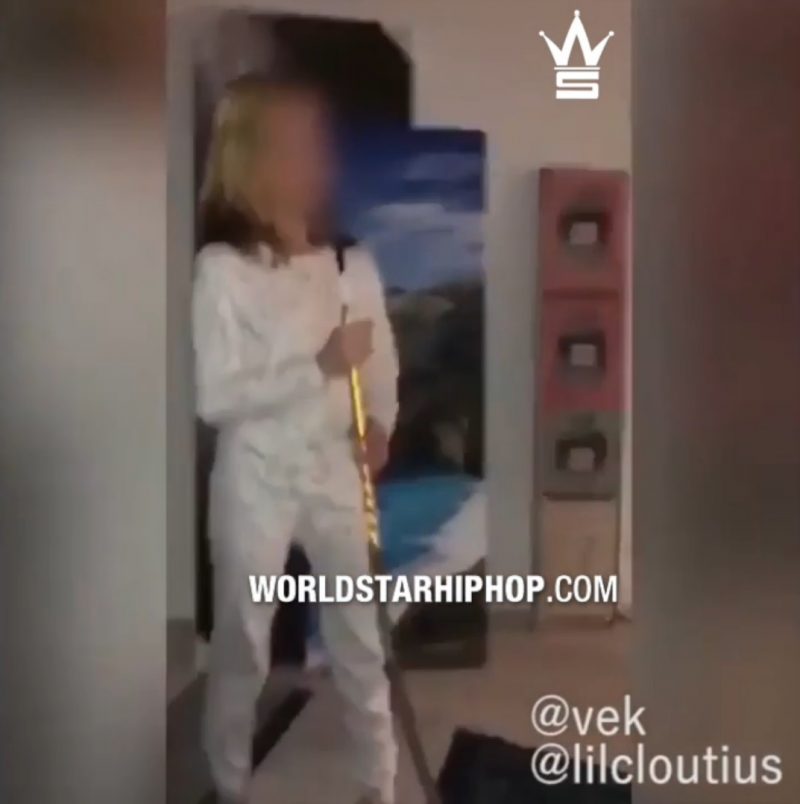 The person who handed her the hookah pipe laughs, and is believed to be Lil Tay's older brother Jason Tian. Another unidentified individual can be heard laughing in the background. Worldstar also indicated in their video that another individual in the background is Lil Tay's mom Angela Tian.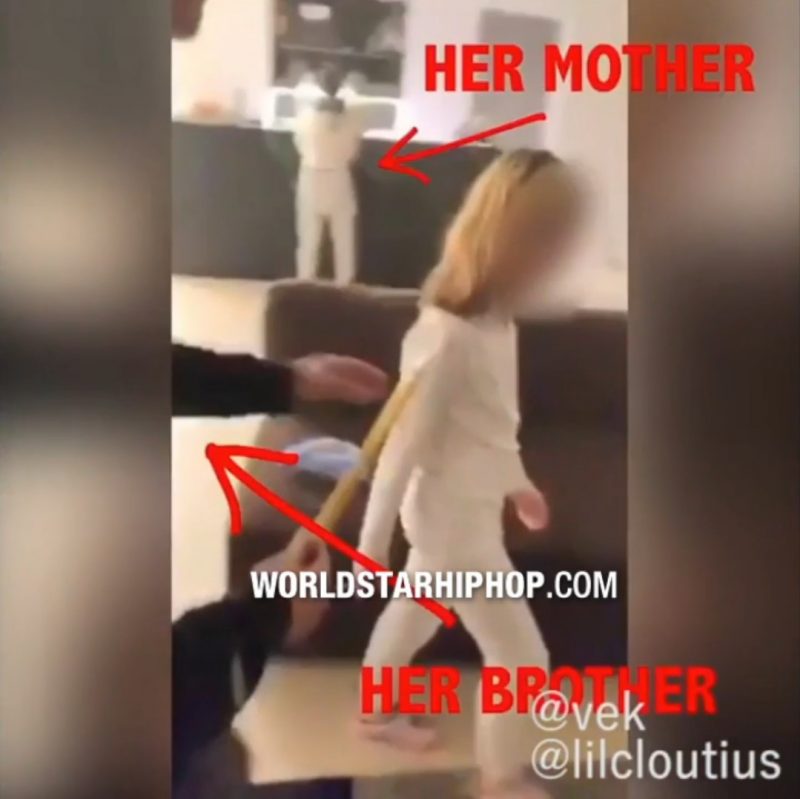 Lil Tay's social media personality was recently exposed to be a trained act engineered by her management team composed of her mom, older brother Jason, social media advisors Diomi "I Eat P*ssy" Cordero and Alex Goller Gelbard.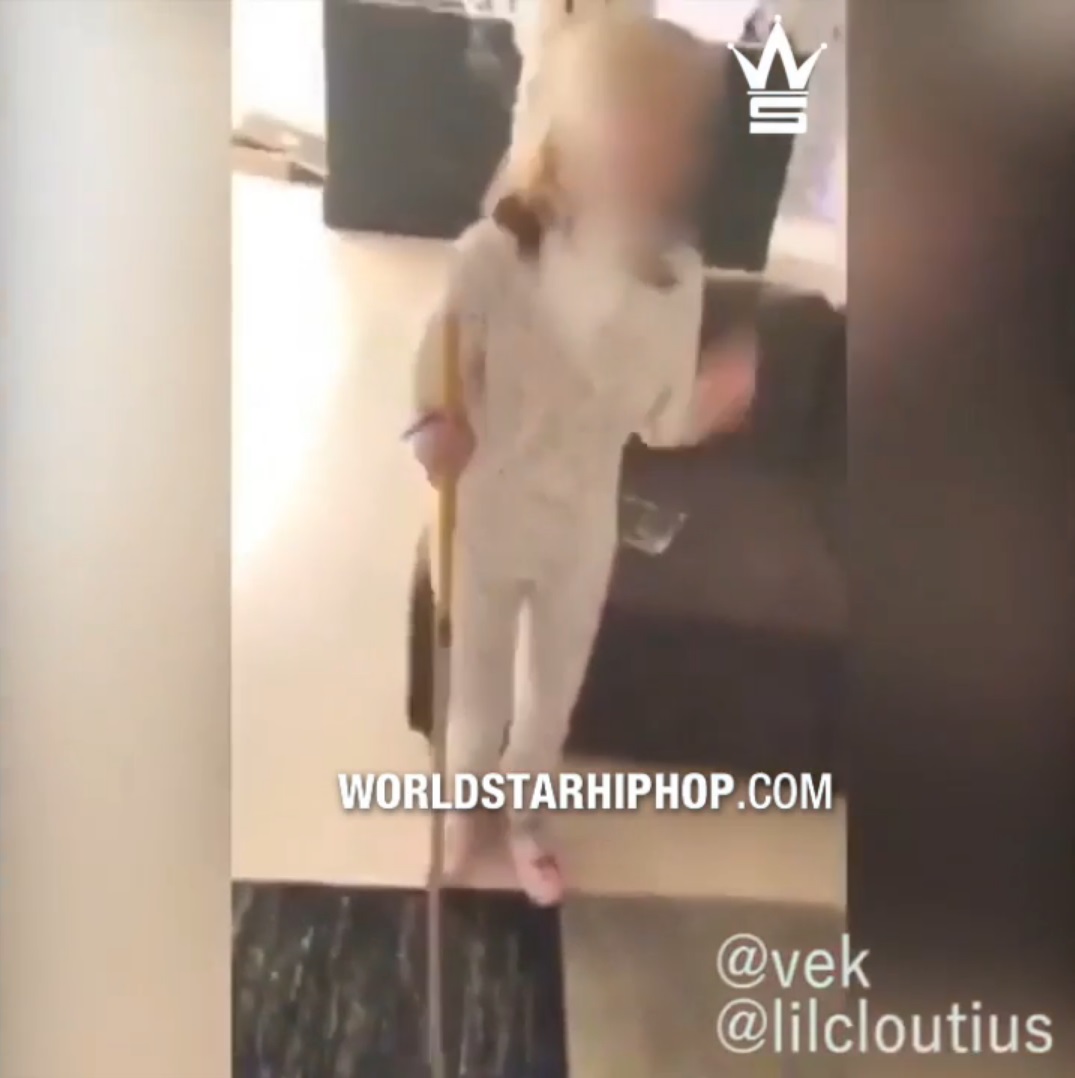 Soon after the video was leaked, Jason took to Twitter to brag about the incident.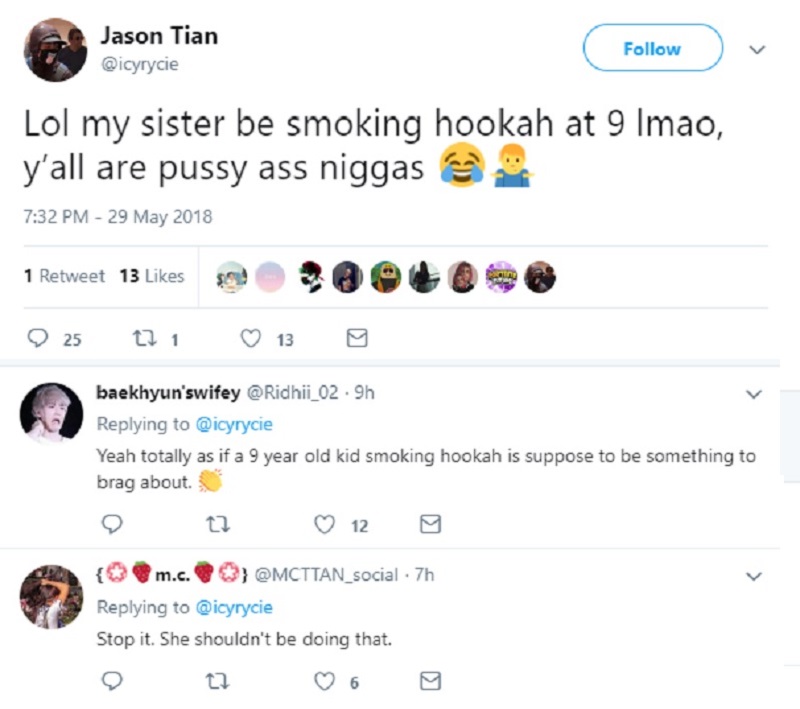 Curiously, a few days after the controversial video made headlines, Lil Tay's videos and posts suddenly vanished from her social media.
Her Instagram account, which now has over 2.4 million followers, no longer has any content on it. Even the few videos on her YouTube channel have been totally scrubbed.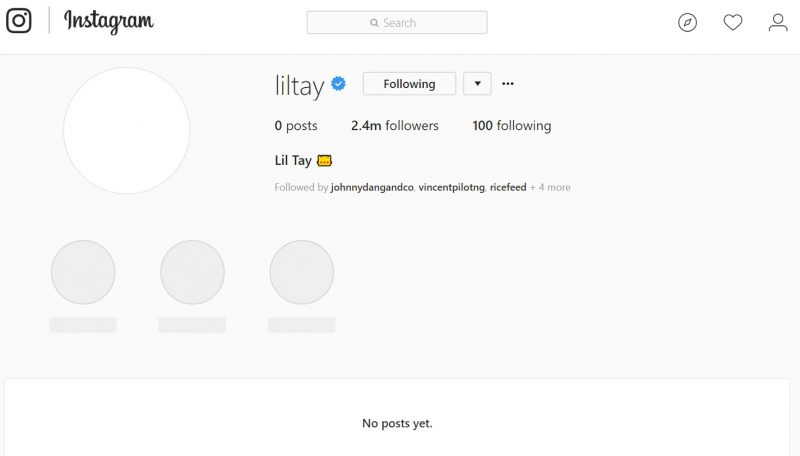 Almost all social media accounts associated with the Lil Tay persona have been made private or deleted as well, including the accounts which leaked videos that revealed she was being coached.
A later tweet by Jason would allude to the disappearance of Lil Tay's content, indicating a re-branding of some sorts for the child in the near future: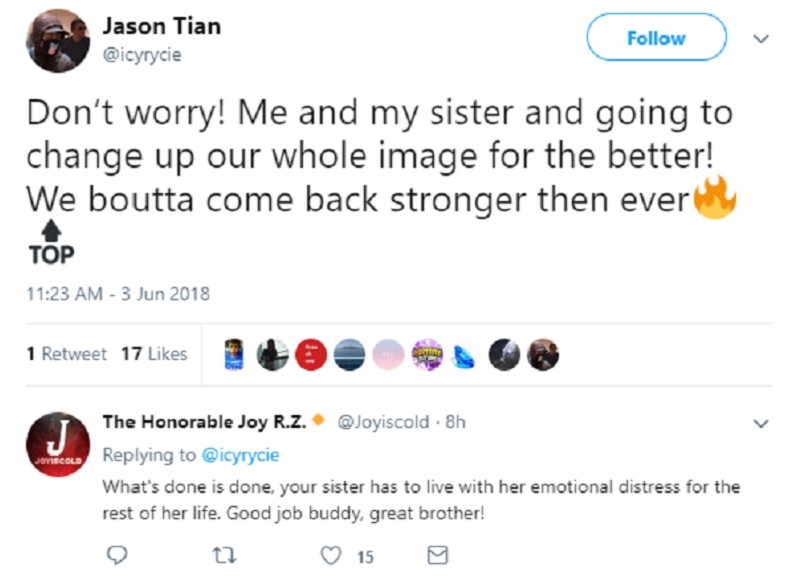 It appears that after the continued backlash, Lil Tay's management team may be reworking the child's persona to continue benefiting from her online "career."
Feature Image via WorldStarHipHop