Li Zehua, one of the three citizen journalists who went missing in the wake of the COVID-19 pandemic in Wuhan, China, has re-emerged and said that he was well-treated during his disappearance.
The 25-year-old journalist, who is known to his followers as Kcriss, updated everyone about what happened in his YouTube post on Wednesday, according to Shanghaiist.
The string of events began when Li posted a 30-second clip on February 26 as he was chased by a white SUV which allegedly belonged to the police.
"I'm on the road and someone, I don't know, state security, has started chasing me," Li said via The Guardian. "I'm driving very fast. Help me."
That same day, Li posted a live-stream as he waited for the authorities following him to show up. In the recording, he explained why he left his job at China's state broadcaster, CCTV.
"I don't want to remain silent, or shut my eyes and ears. It's not that I can't have a nice life, with a wife and kids. I can. I'm doing this because I hope more young people can, like me, stand up," Li said in the video.
During the live-stream, a medical crew wearing hazmat suits reportedly appeared at his apartment block and went door-to-door to perform swab tests on residents.
Li reportedly turned off his lights in the hopes that the authorities would pass him by during the operation. Then, hours later, a crew identifying as the police knocked and entered his apartment.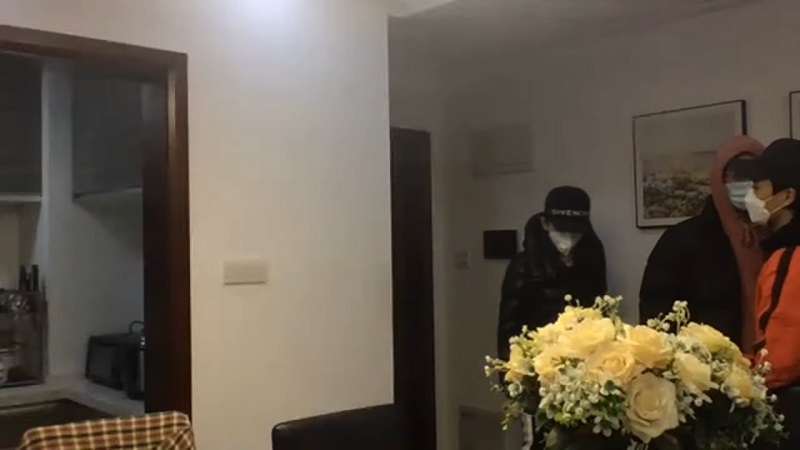 He was interrogated for about 24 hours at a police station and had his fingerprints and DNA samples collected. The following day, a senior police officer informed him that they would not file charges against him. But they had to place him in quarantine as he had been to high-risk locations and might have had contact with potentially infected individuals.
The quarantine was said to be "for his own safety and the safety of other people."
Li only had his personal belongings and daily necessities with him after being forced to hand over his electronic equipment to a friend for "safekeeping." However, during his quarantine, Li said he was treated well by the staff. He was given three meals a day and was able to watch CCTV's daily evening news.
Li was brought back to his hometown on March 14 but had to undergo another 14-day quarantine. He returned home on March 28.
Feature Image Screenshot via Kcriss Li