After conflicting reports, Li Wenliang, the Chinese doctor who is known as the first person to warn the public about the novel coronavirus threat in December 2019, has passed away at 34.
Reports of Li's death had emerged on Chinese state media earlier Thursday night. Hours later, the Wuhan Central Hospital, where Li was being treated, released a statement saying that Li was still alive but in critical condition, and that doctors were attempting to resuscitate him. By early Friday morning, the hospital released a statement confirming his death, according to CNN.
"Our hospital's ophthalmologist Li Wenliang was unfortunately infected with coronavirus during his work in the fight against the coronavirus epidemic.
"He died at 2:58 am on Feb 7 after attempts to resuscitate were unsuccessful."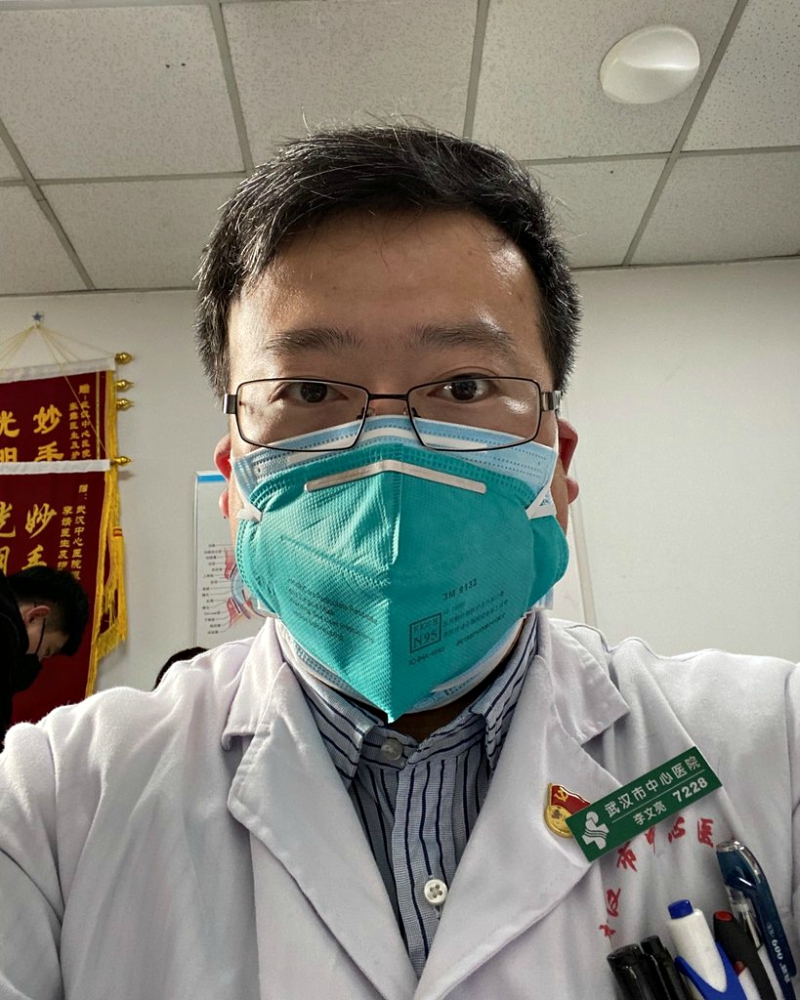 Li is known to be the first person to warn of the novel coronavirus after posting in his medical school alumni group on WeChat that seven people from a local seafood market had been quarantined at his hospital in Wuhan with a SARS-like illness. 
Li asked his friends to warn their loved ones in private, but screenshots of the conversation went viral hours later.
"When I saw them circulating online, I realized that it was out of my control and I would probably be punished," Li told CNN.
On Jan. 3, 2020, Li was accused of "spreading rumors online" and "severely disrupting social order" by the Wuhan police. He was released after being forced to sign a statement admitting "illegal behavior."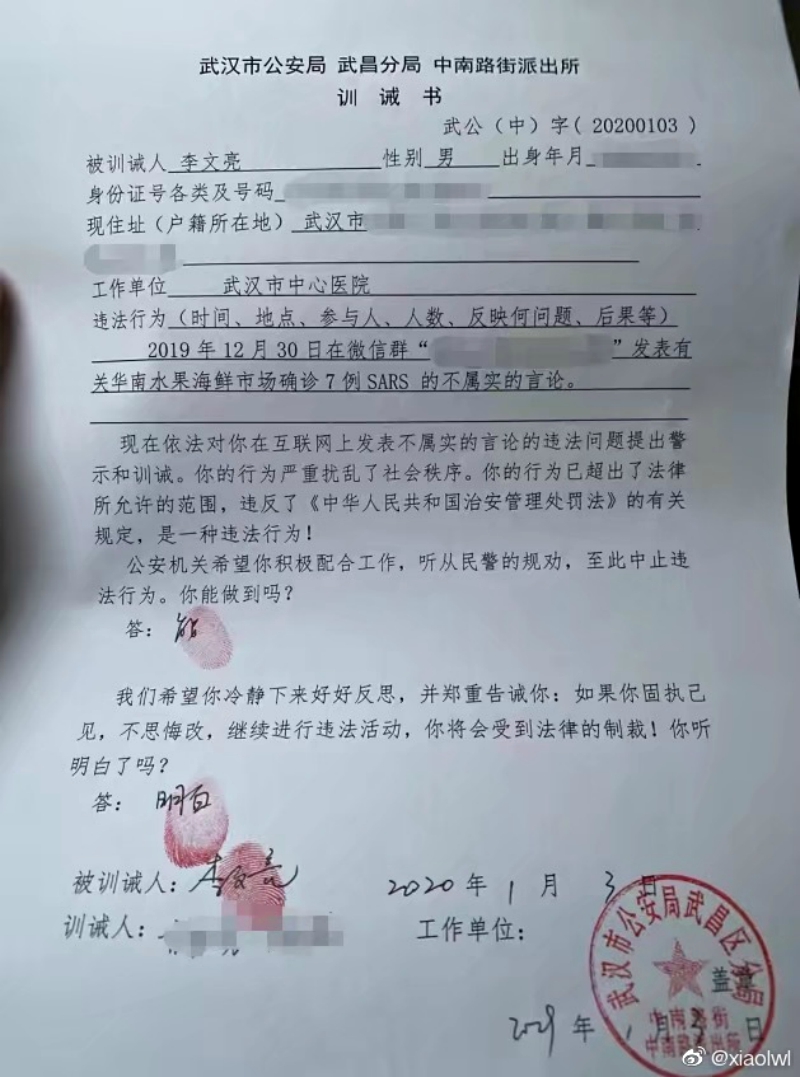 A week later, on Jan. 10, he was treating a patient for glaucoma who had unknowingly been infected with the coronavirus. He began coughing at first, and by Jan. 12 was admitted to his hospital's intensive care unit. On Feb. 1, he was diagnosed with 2019-nCoV.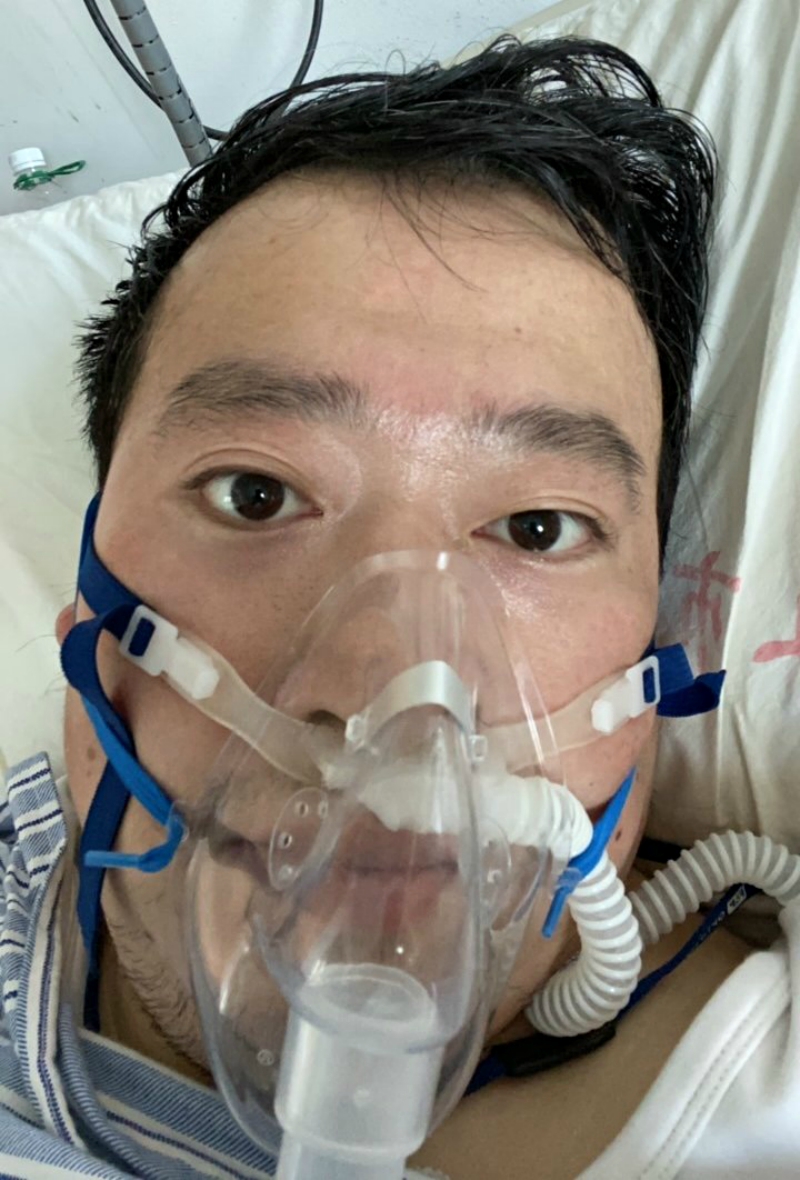 Wuhan's local government was criticized for how it mishandled the outbreak. The mayor of Wuhan offered to resign. China's Supreme Court commented, according to the Washington Post: 
"If society had at the time believed those 'rumors,' and wore masks, used disinfectant and avoided going to the wildlife market as if there were a SARS outbreak, perhaps it would've meant we could better control the coronavirus today."
The coronavirus that Li discovered and ultimately took his life has now infected over 30,000 people, mostly in China, and has claimed 638 lives in China and other countries as of this writing.