A pastor in South Korea has been suspended from duty after church officials determined that he violated regulations in support of homosexuality.
Rev. Lee Dong-hwan, of the Korean Methodist Church, held a "blessing ceremony" at a queer festival in August 2019, in which he prayed and scattered flowers for members of the LGBTQ community.
The Korean Methodist Church (KMC), which traces its roots to the late 19th century, explicitly states that "violating laws regarding drugs and performing activities supporting or agreeing with gambling or homosexuality" is punishable.
In Lee's first trial last August, defense lawyers argued that he did not explicitly agree or support homosexuality at the event, but simply said prayers of blessing.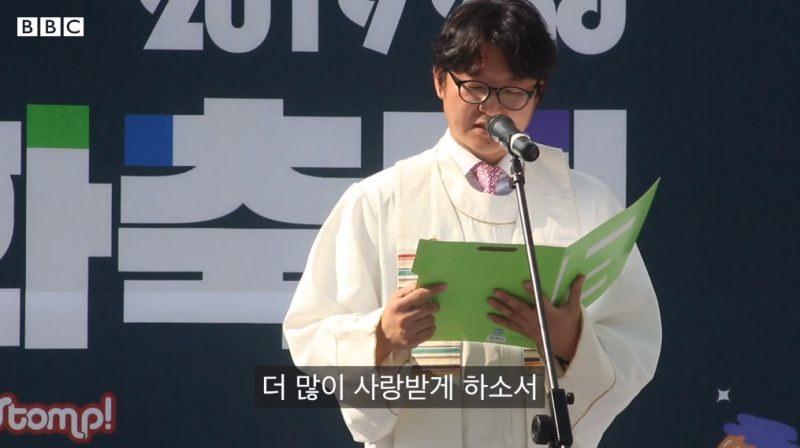 The KMC, however, claimed that Lee's support of sexual minorities was implied in his actions — such as wearing a rainbow-colored stole during the event, according to The Korea Herald.
In the hearing last Thursday, the judicial committee of the church's Gyeonggi province branch slapped Lee with a two-year suspension for violating tenets.
"His (Reverend Lee) attending the queer festival in clergy vestments and publicly blessing sexual minorities is proof that he supports homosexuality," the committee said.
Lee, who heads the Glory Jeil Church in Suwon, plans to appeal the ruling to a higher authority.
"In the face of today's ruling, I am ashamed of the Methodist church, of which I am a part," Lee said, according to the Kyunghyang Shinmun. "I refuse to accept the decision. If Jesus came to this land, he would have sought out and blessed the sexual minorities, who suffer from all kinds of discrimination and hatred."
He added, "Just as the geocentric model has become obsolete and slavery abolished, just as women are ordained pastors now, I will not give up and I will fight until the end in order to make a church equal and safe for all."
Lee finds support from the National Council of Churches Korea (NCCK), a liberal group of Protestant churches. They criticized the church's ruling.
"The key message of the Bible and the calling of pastors is to love, bless and join hands with those who are excluded (from society) as they are precious and resemble God. Rev. Lee Dong-hwan only did his job," the council said, according to The Korea Times.
Feature Image Screenshots via BBC News 코리아