KLM Royal Dutch Airlines (Koninklijke Luchtvaart Maatschappij N.V.), the flag carrier of the Netherlands, allegedly barred Korean passengers from using its toilet over fears that they might spread the 2019 novel coronavirus (2019-nCoV).
The incident, which involved a written note, occurred on KLM Flight KL855 from Amsterdam to Seoul on Feb. 10, according to passenger @connie_kiim.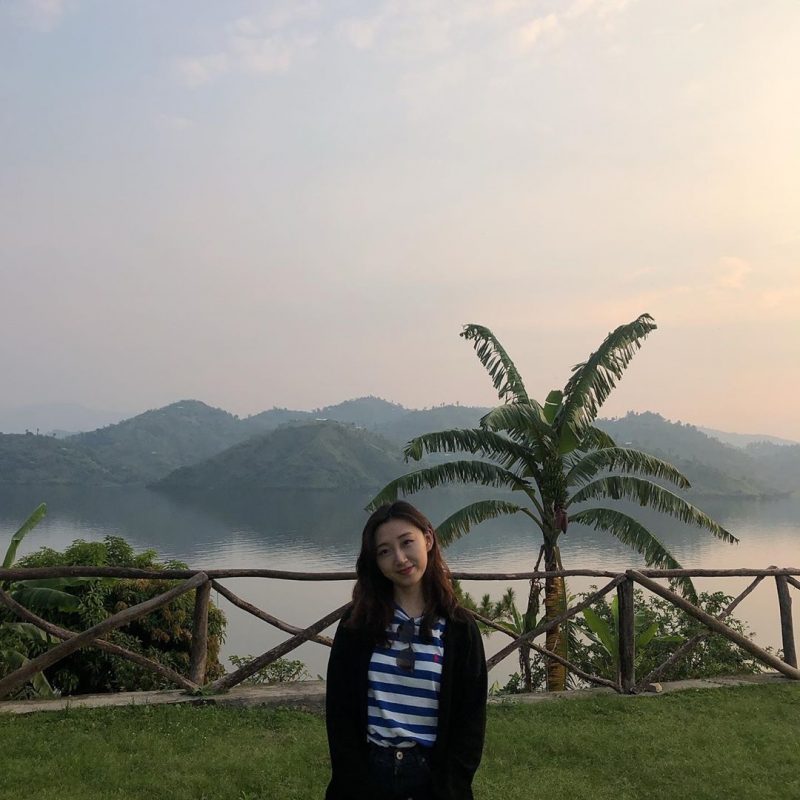 The note explicitly reserved the aircraft's toilet for employees, saying "Lavatory For Crew Members Only."
It was, however, written in Korean — indicating that the message only applied to those able to read and understand the language.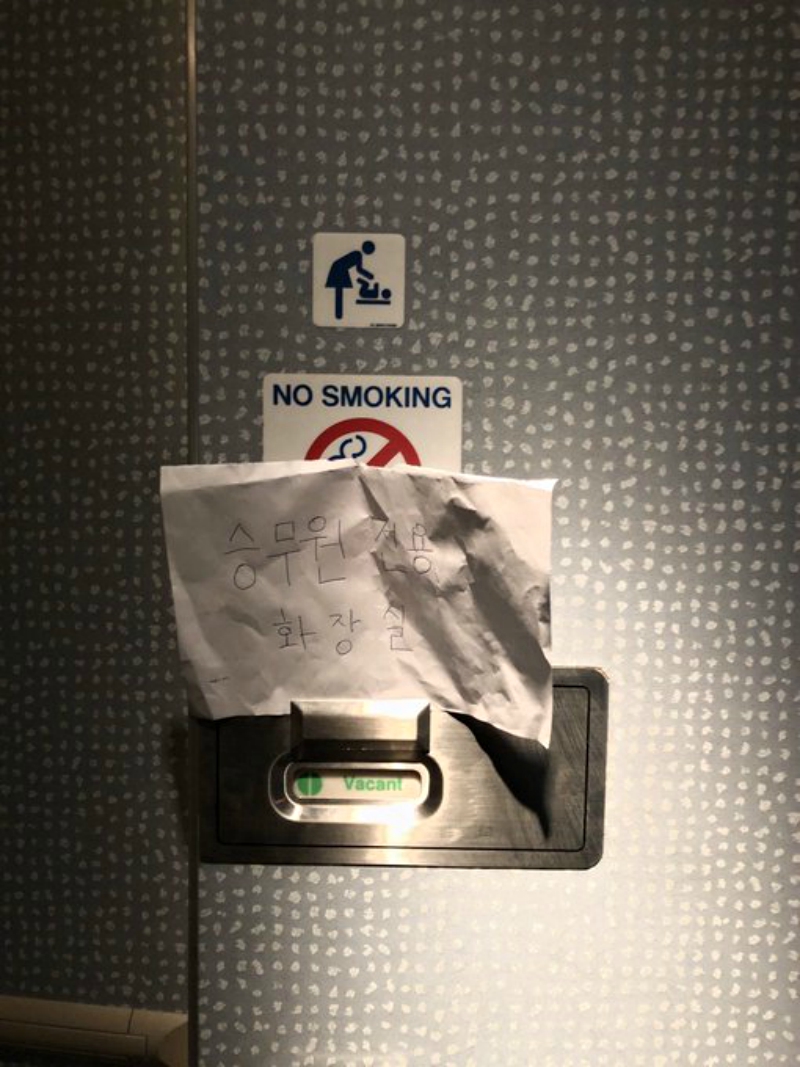 Connie took a photo of the note and shared it with a friend on the plane. Shortly after, she was allegedly approached by Assistant Purser El Mahova Pitta, who asked her to erase the photo immediately as it "violated Dutch regulations."
Perplexed by what she just heard, Connie challenged the supposed regulation and discovered that "it is not allowed to make any photo or film recording of any person on board without his/her explicit consent." This suggests Connie did not violate any rule at all.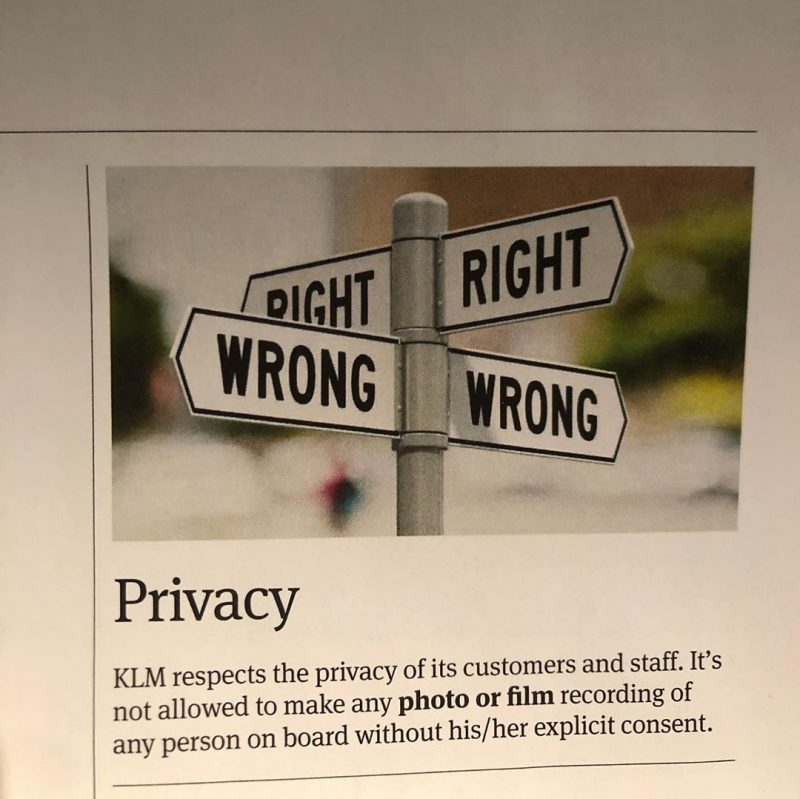 Connie maintained that the crew did not make any in-flight announcements regarding toilet use. When she sought an explanation, they allegedly stated that they were "protecting cabin crew members from potential coronavirus carriers."
Connie then asked why the note was written only in Korean. To this, the crew simply responded that they had forgotten.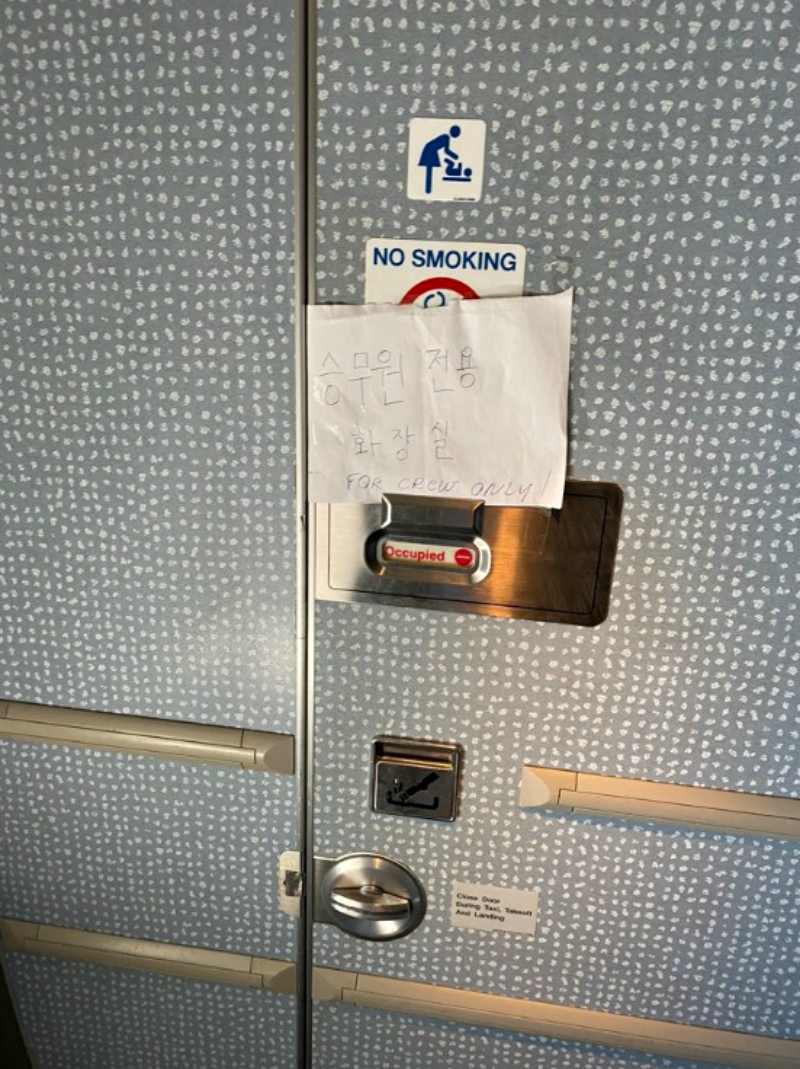 Twitter user @hyunmoyang, the friend who traveled with Connie, claimed that cabin officials were angry and raised their voices during the confrontation. Connie, on the other hand, was calm and logical.
"We forgot! We simply forgot," one allegedly said about leaving the note only in Korean. "Did that make you feel uncomfortable? Then I will write it down right now!"
Dear KLM @KLM
Today, you made it quite clear that you discriminate against race. Using Corona Virus as an excuse. You owe my friend and Korea a HUGE apology. #CoronaVirus #Racism #KLM https://t.co/u3eWVlFZp8 pic.twitter.com/RJj939ODLI

— ㅎㅕㄴ모양ㅊㅓ-메인트윗 봐주세요 (@hyunmoyang) February 11, 2020
In addition, the crew allegedly claimed that they had locked the toilet to indicate that it was "occupied." However, it was marked "vacant" when Connie attempted to use it.
Connie concluded that the incident can only be interpreted as "blatant discrimination based on race." She asked for the cabin officials' details but they allegedly refused to provide it.
Connie and her friend managed to record a part of the exchange on audio. In it, the crew can be heard speaking "angrily" at them.
Soon after the incident, KLM responded to Connie with regret and vowed to conduct an internal investigation.
"When a flight is not fully booked, sometimes a toilet is reserved for crew only. KLM deeply regrets that the passengers on this specific flight were offended because the sign announcing this, was in the Korean language only," the airline stated.
"We will conduct an internal investigation and will make sure the crew involved [would] understand why the passengers are upset about what happened."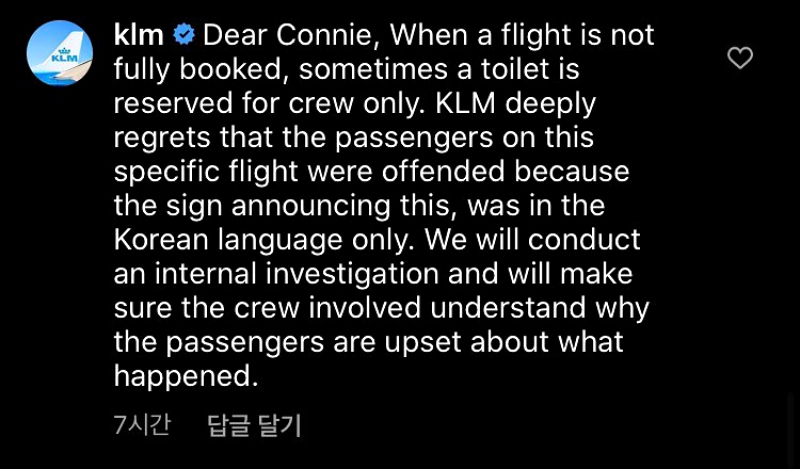 Feature Images via @conniekim (left) and @hyunmoyang (right)