A photographer from Malaysia and his visual artist bride recently shared their globe-trotting wedding photos that can easily be described as epic.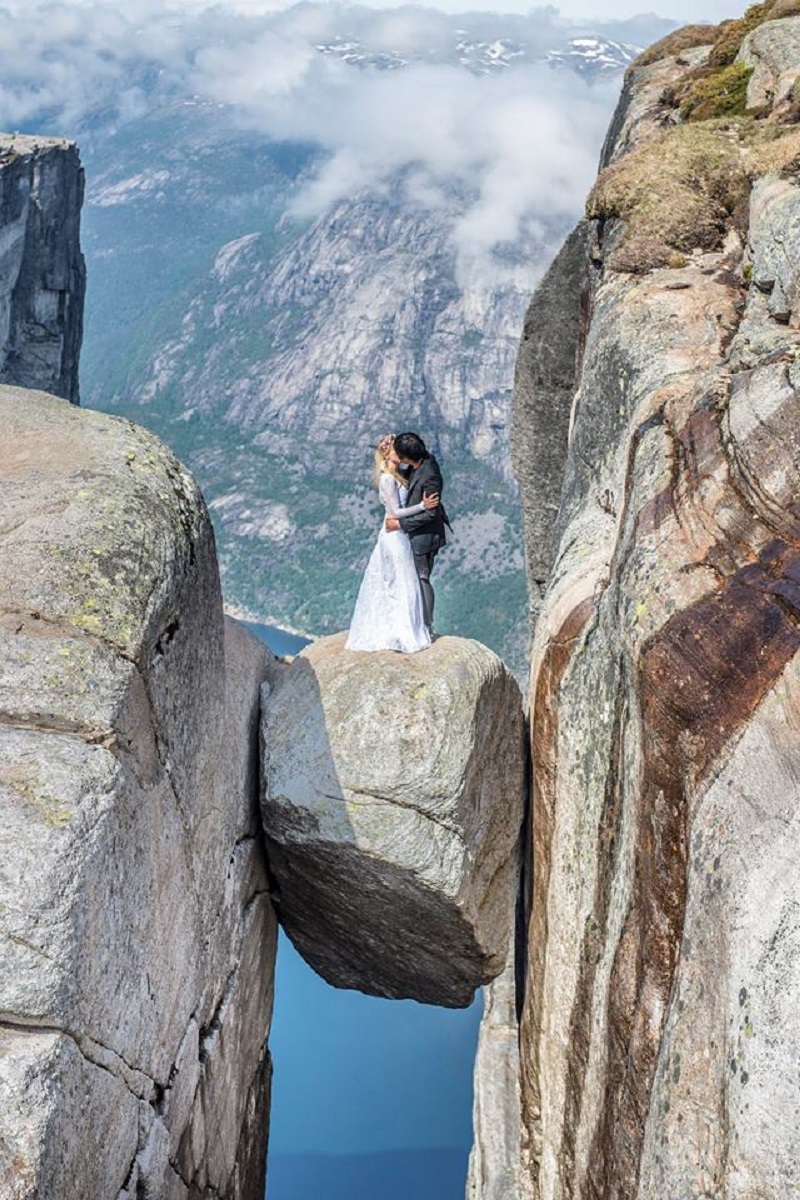 Immediately after their wedding, Keow Wee Loong and his fiancée Marta went on a three-month photography session/ honeymoon across the world, taking romantic wedding photos at each stop.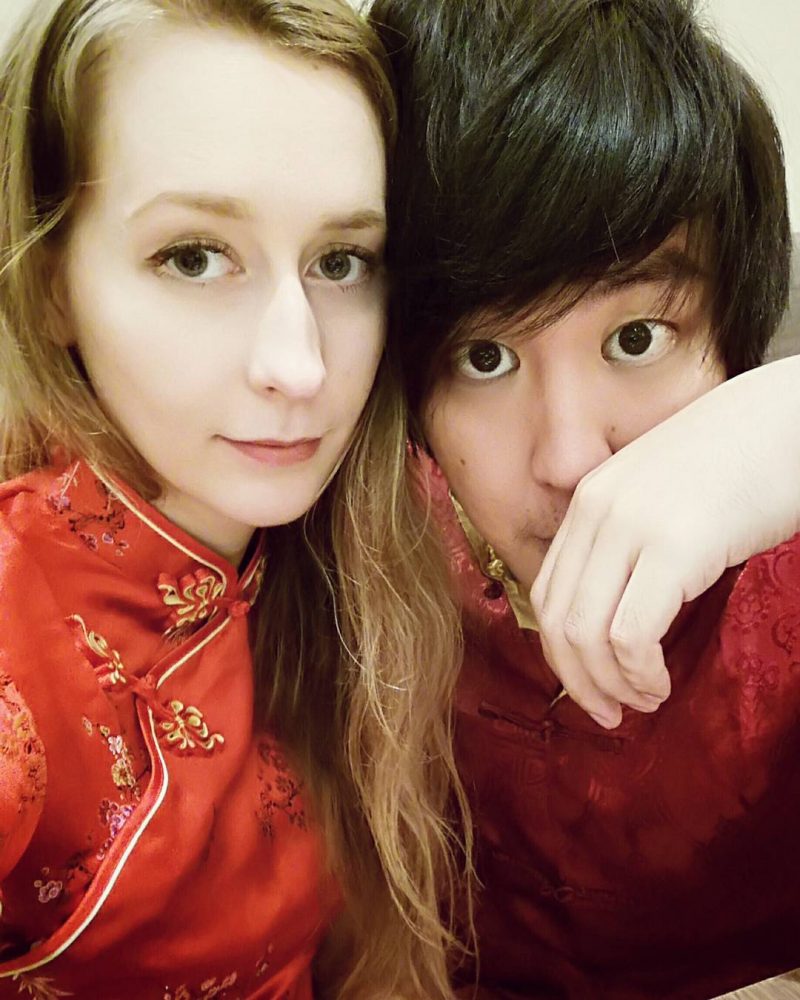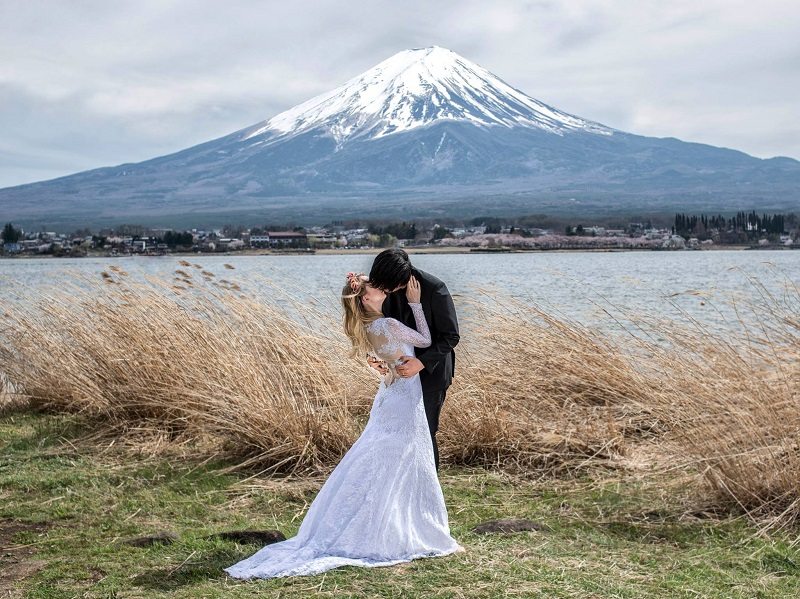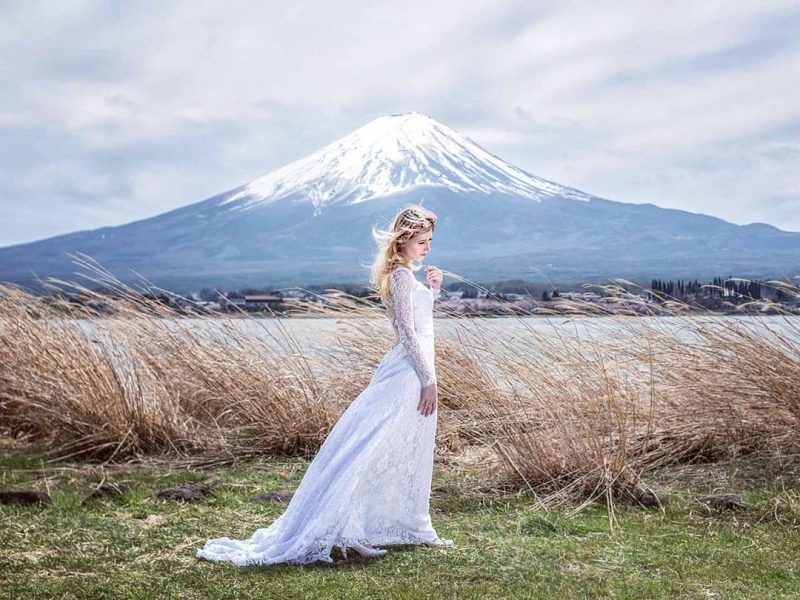 "As a photographer, this is how I capture my own wedding photo across 11 countries around the world with Marta Keow," Keow wrote as the caption on his Facebook post.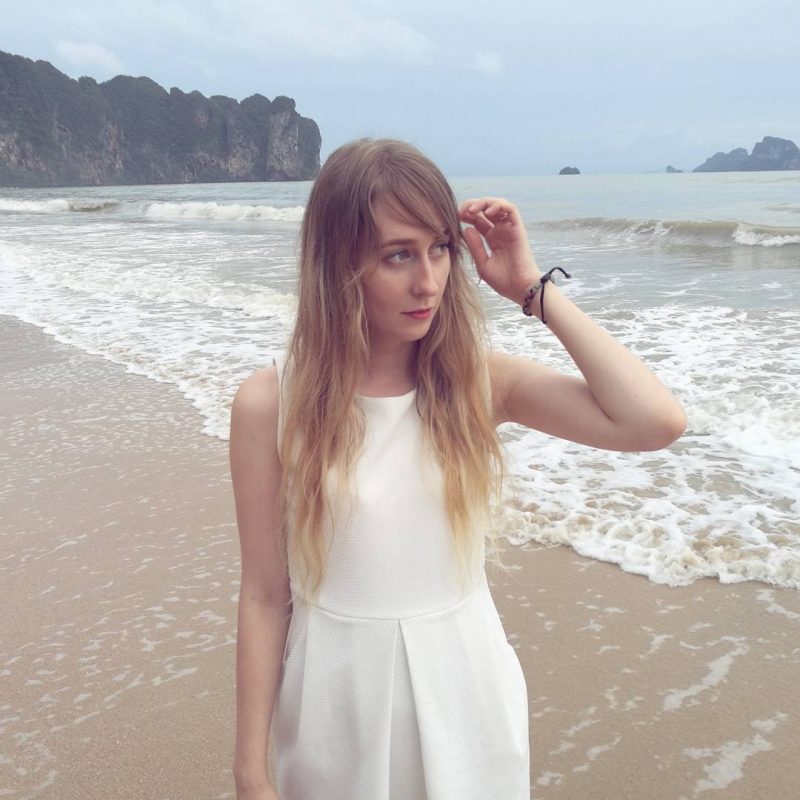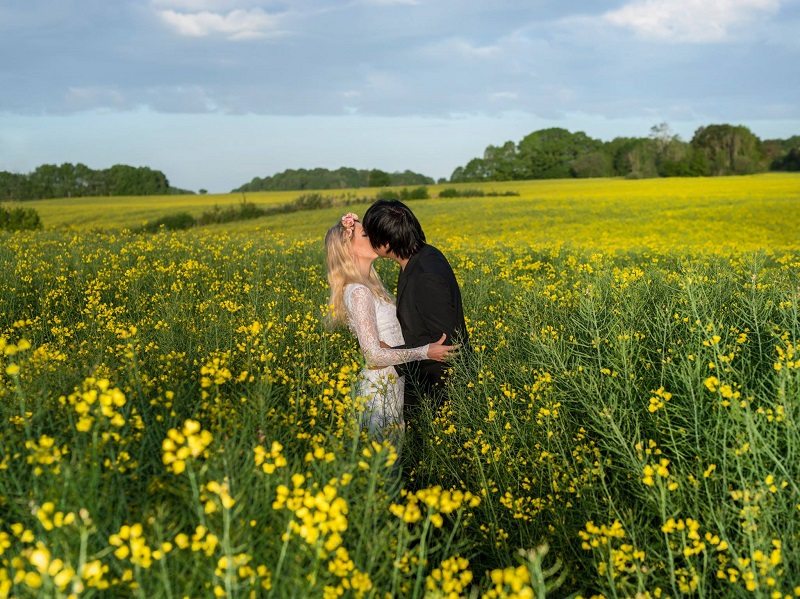 "Life is about experiencing every moment together with your loved one and see as much as we could before we die. I am only gonna live once, Might as well live an epic life before I kick the bucket."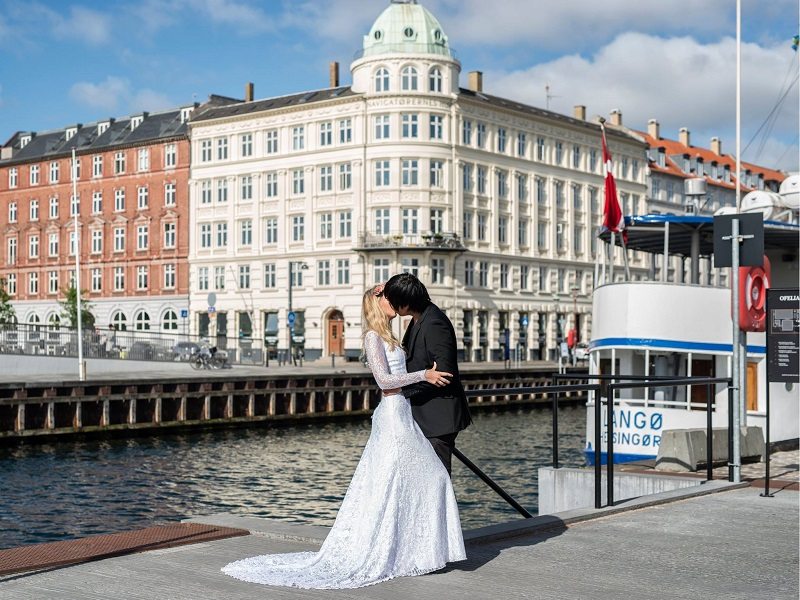 Spending less than $1,100 on their adventure, the newlyweds were able to travel to 11 countries. Their romantic project allowed them to take their "first kiss" photos in Norway, Indonesia, Japan, Italy, England, Austria, Germany, Poland, Malaysia, Sweden, and Denmark.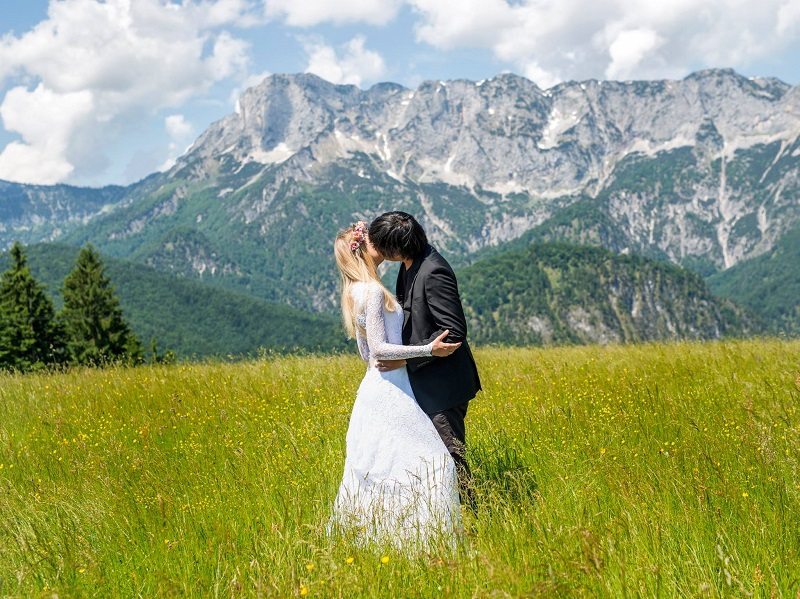 Keow set up his Sigma 50mm f/1.4 Art lens Nikon D800E DSLR on a tripod at each of the photoshoot locations. For lighting, he uses an ONSMO X1-Pro portable strobe.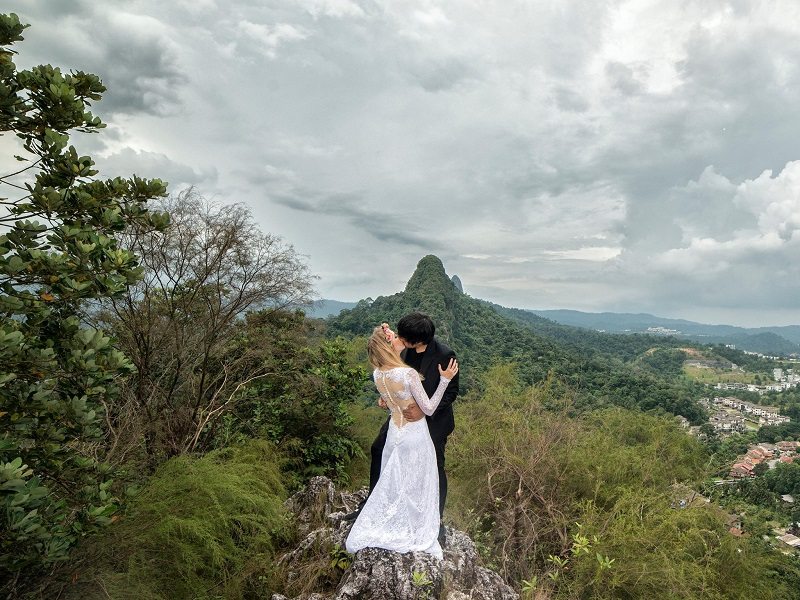 "The tricky part is carrying all the heavy gear and wedding dress, and doing your own makeup at the top of a mountain in freezing temperatures," Keow wrote.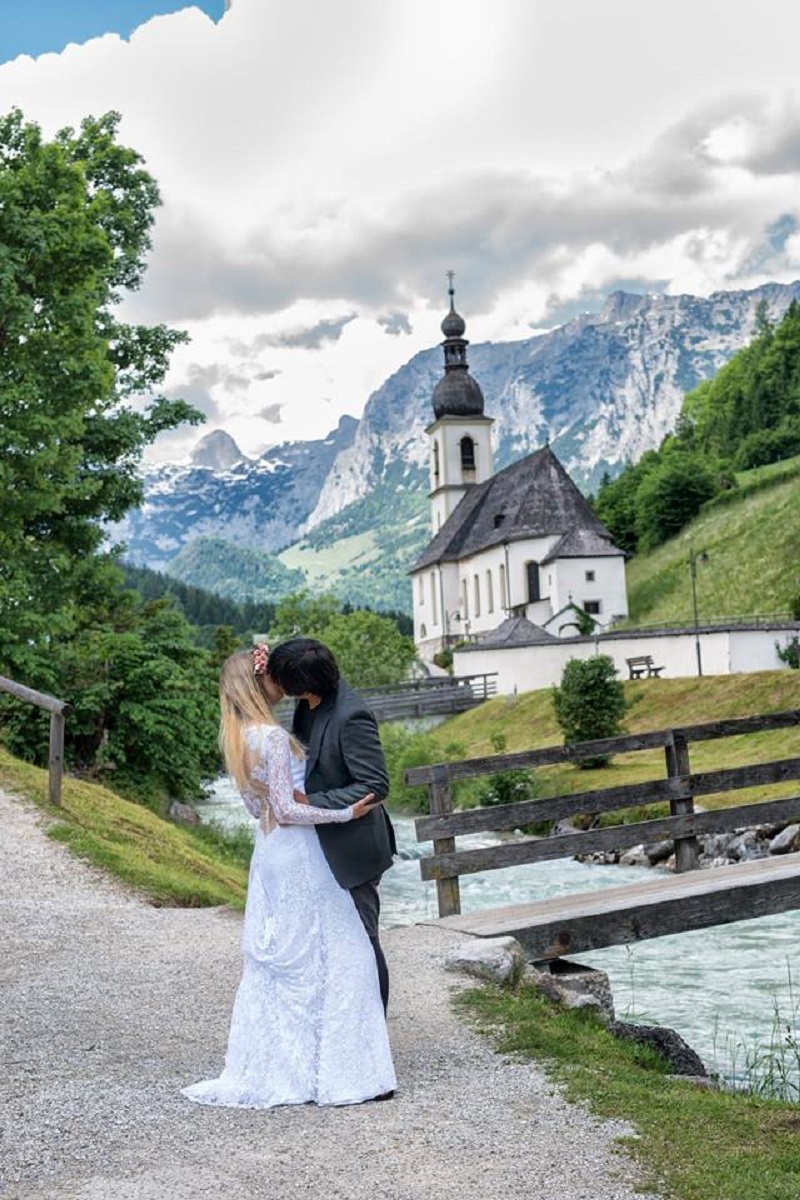 The wedding photos, which have been widely shared on Facebook and other platforms, were all retouched by Marta.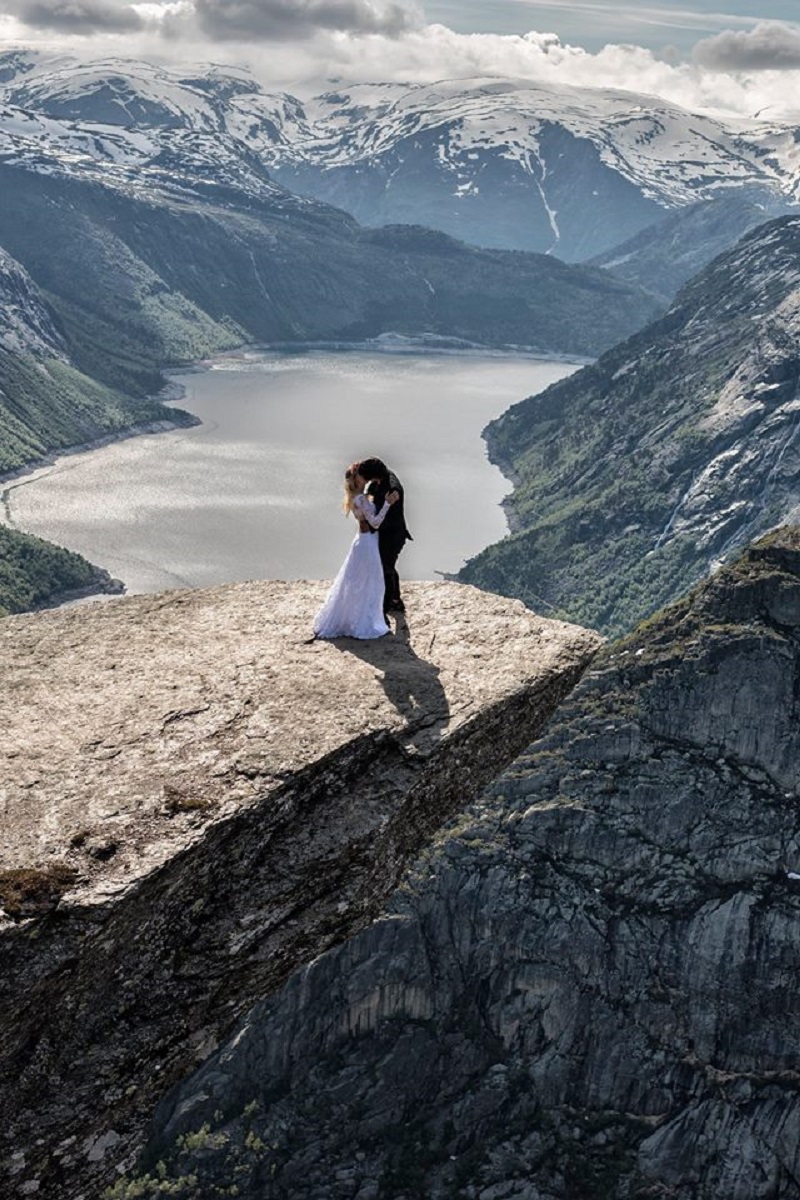 Check out more breathtaking images below: