Against the backdrop of smoke and ashen rocks, an Asian couple's wedding photoshoot inside an actual volcano has turned out to be nothing short of magical.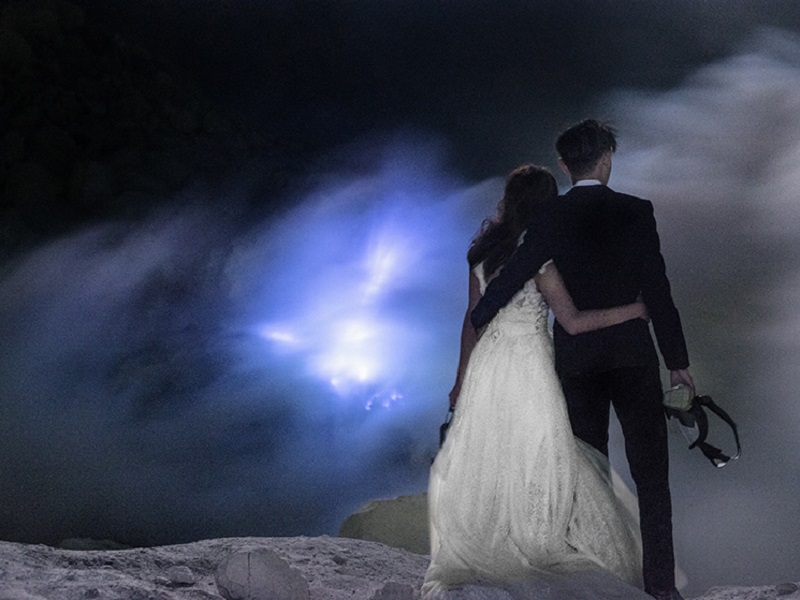 With the expertise of renowned Malaysian photographer Keow Wee Loong, couple Danny Ong and Krystle Tee pulled off some breathtaking images in the crater of Ijen volcano complex in Indonesia. The volcano is famous for it's blue flames.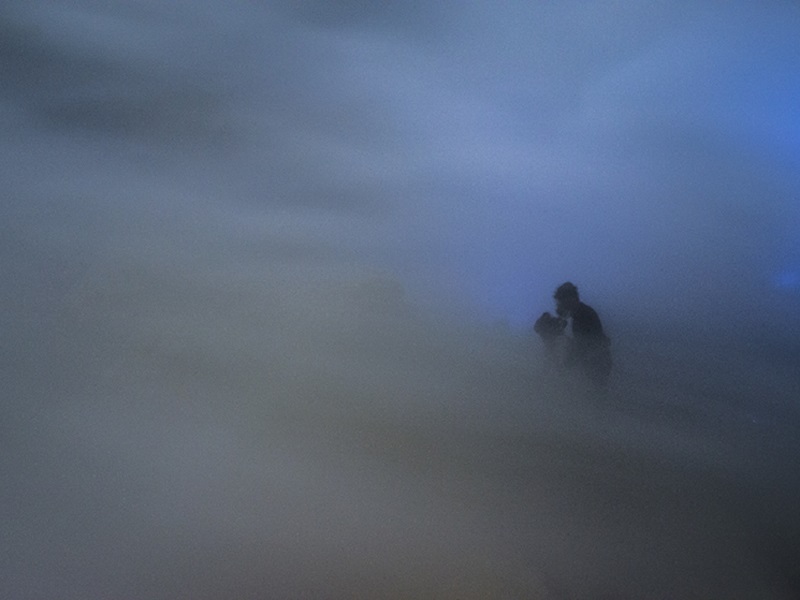 Opting out from the usual festive colors and flowery backgrounds seemed to have worked quite well for the lovely pair as Loong managed to bring out the beauty in the otherwise ominous setting.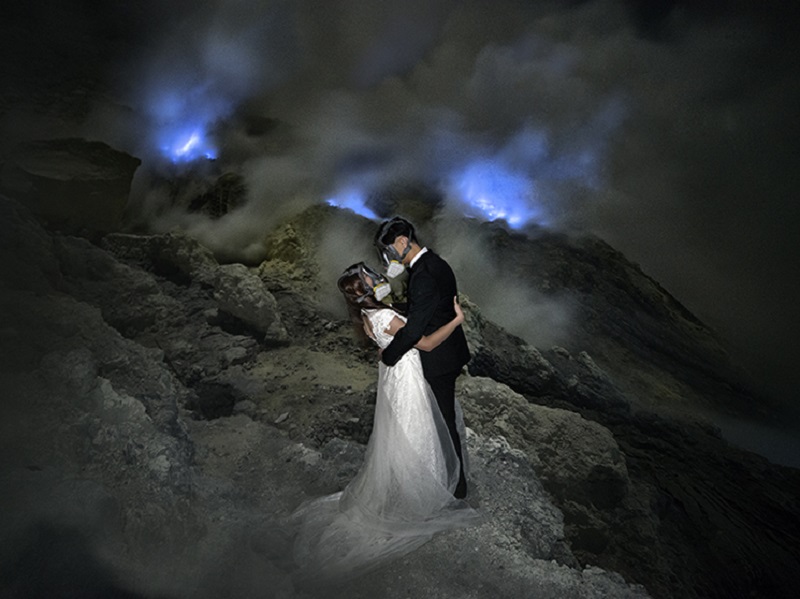 According to DIY Photography, the long hike to the crater alone took them three hours while the shoot itself lasted for five hours. The shoot also proved to be a challenge due to the volcanic fumes emanating from the area. As seen in some photos, the pair had to wear gas masks to protect themselves.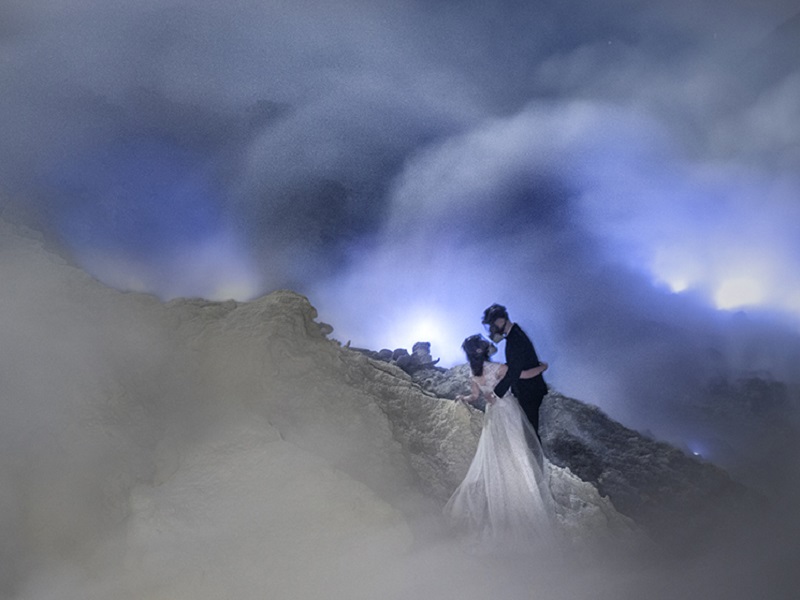 While the electric-blue flame of Ijen's highly acidic crater lake looked kinda dangerous in the photos, Danny and Krystle remained safe throughout the shoot. Keow wee Loong noted that they certainly felt the heat from the flames surrounding them but he assured that no one got hurt that day.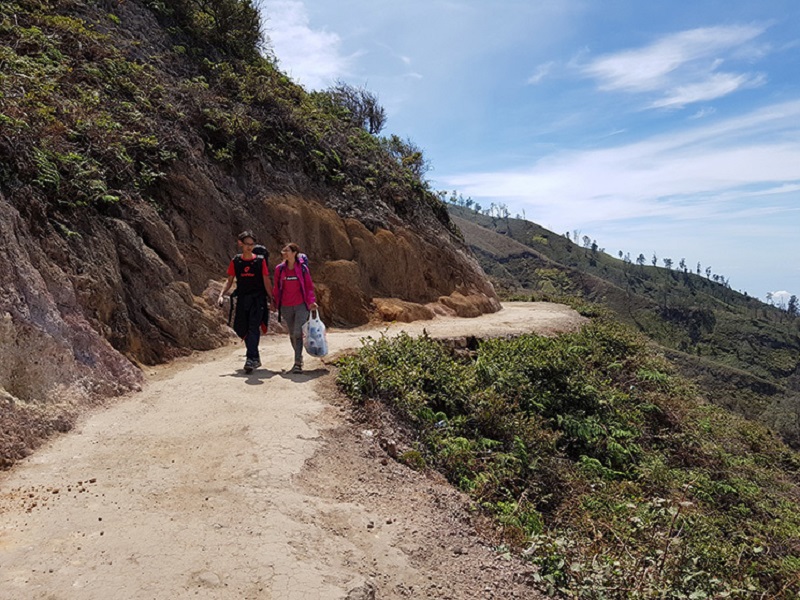 Sadly, Krystle's dress got damaged but she said it was alright since she also has an extra gown one for the actual wedding scheduled in just a few weeks.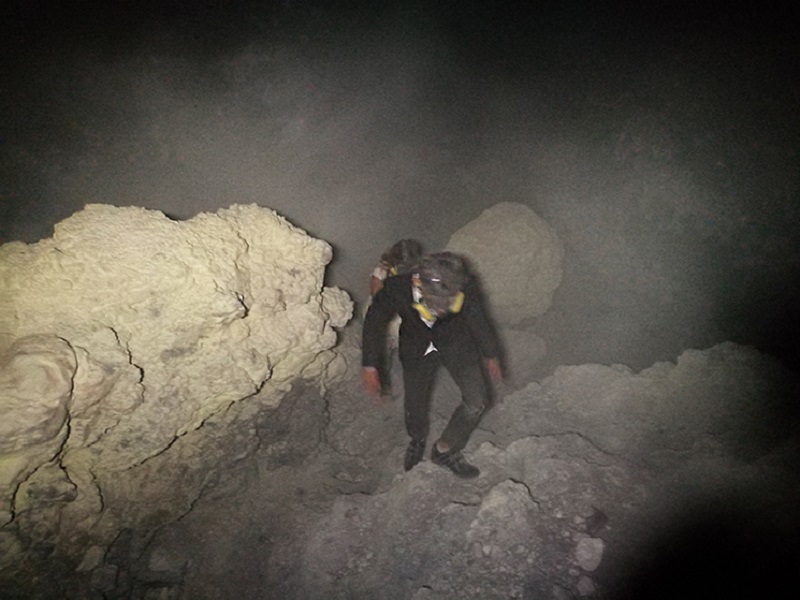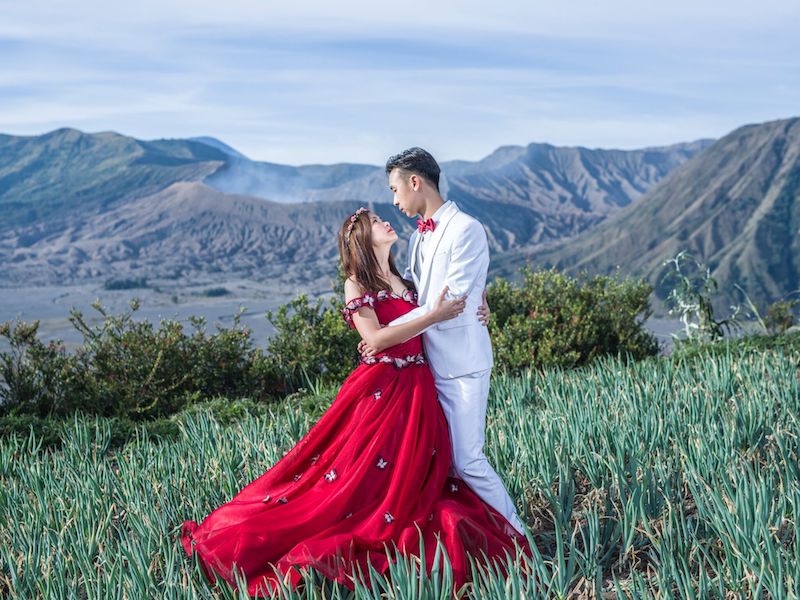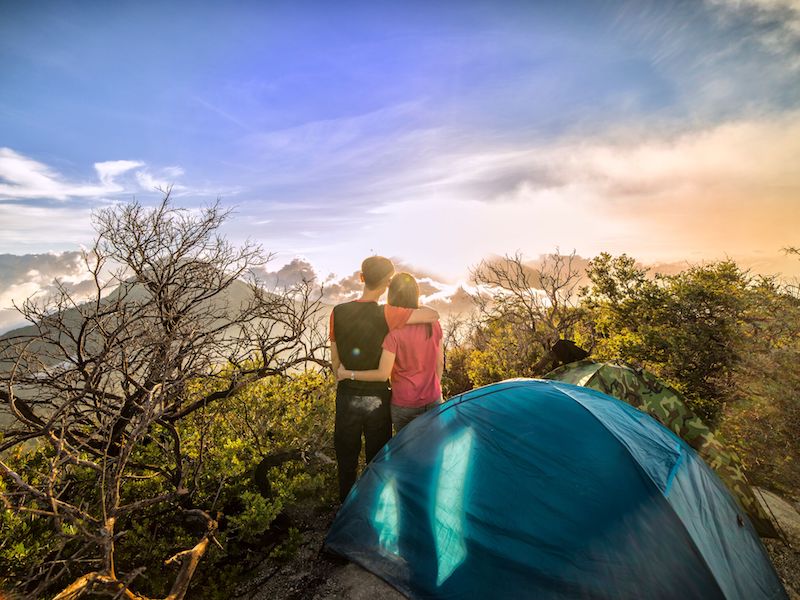 For more of Keow wee Loong's amazing work, check out his Instagram and Facebook page.