There is no shortage of stories of actor/national treasure Keanu Reeves being an amazing human being.
As one of Hollywood's most iconic actors, the 54-year-old "John Wick" star has shocked many with his kindness and humility. Reeves is not only the epitome of cool but also of class and authenticity, setting him apart from most celebrities of his stature.
The latest to share an account of Reeves' awesomeness is Sydney-based writer and comedian Rosie Waterland. The best-selling author was reminded of an incident with the actor after having watched the Ali Wong and Randall Park film "Always Be My Maybe," which Reeves also stars in.
"I have a Keanu story, which I always just cast aside and didn't think about, but he's just so lovely and perfect, that I'll share it," Waterland wrote in a Twitter thread.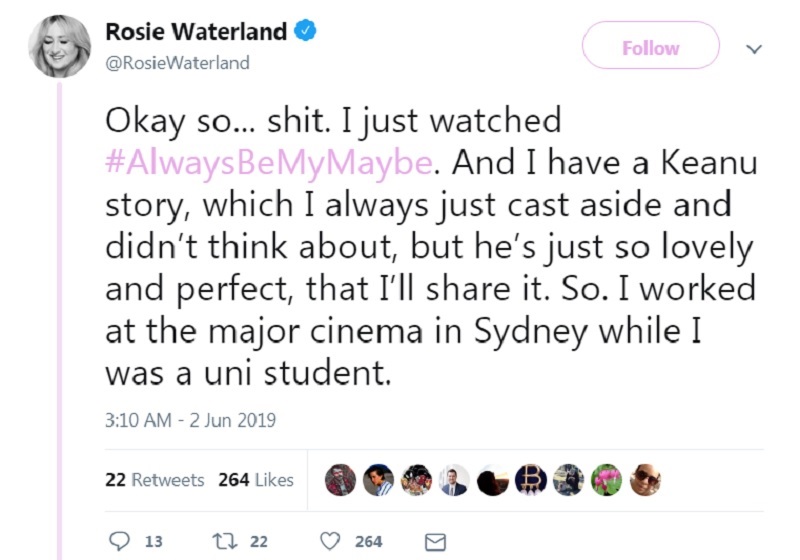 She then went on to share that the cinema she was working for in her university days hosted a premiere for "Street Kings" in Australia in 2008.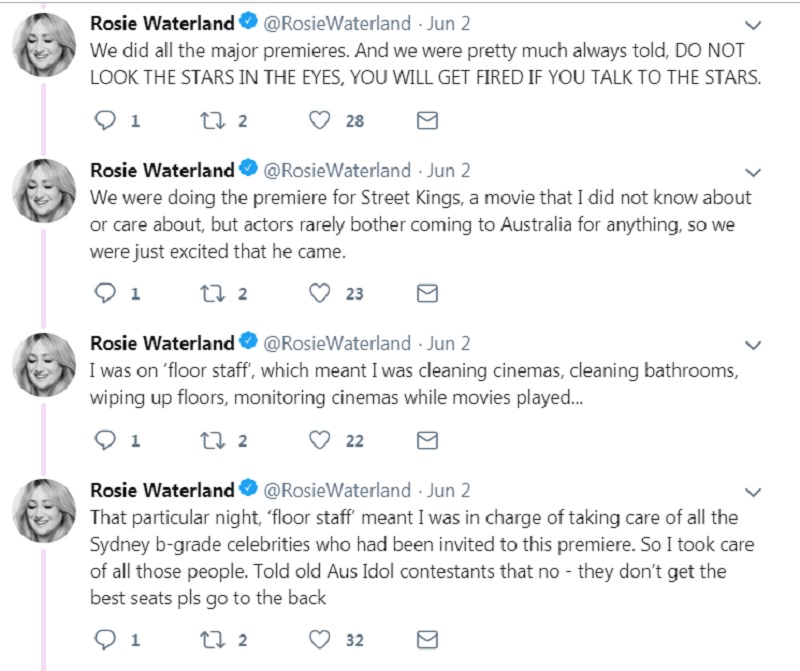 She detailed how fans went crazy when Reeves entered the cinema.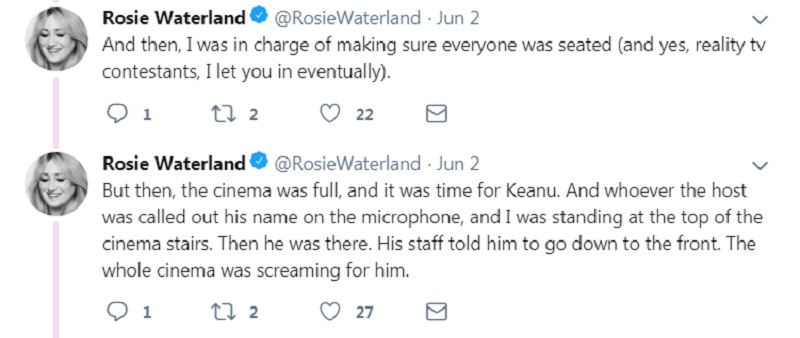 Waterland, who was then holding a camera lighting equipment, was momentarily caught off guard when Reeves suddenly talked to her amid the cheering of the fans.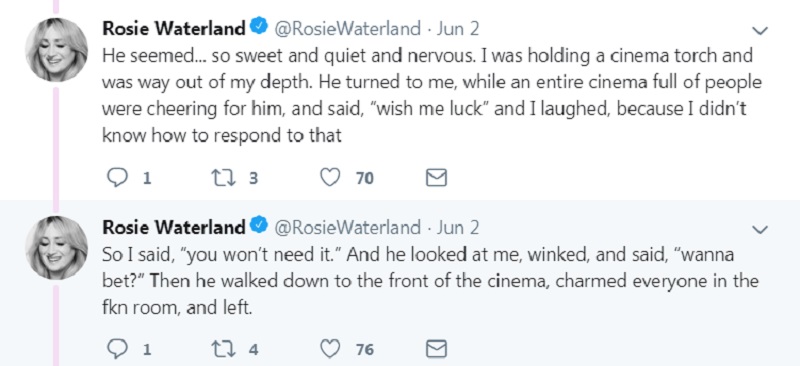 She then explained how that brief moment proves what a class act Reeves has always been.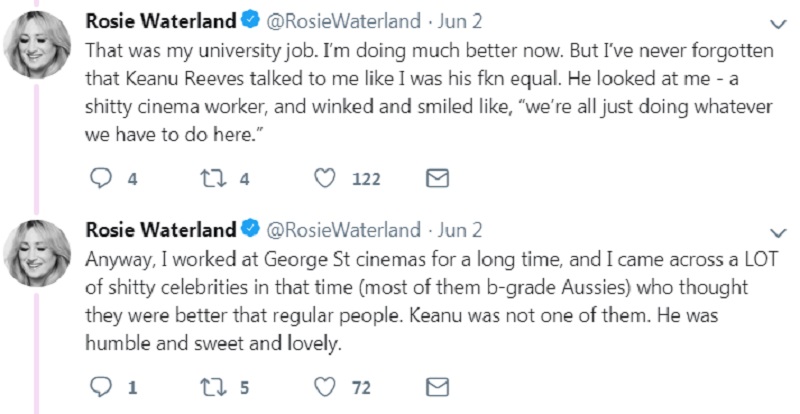 She pointed out further how other celebrities can be the complete opposite when dealing with the general public.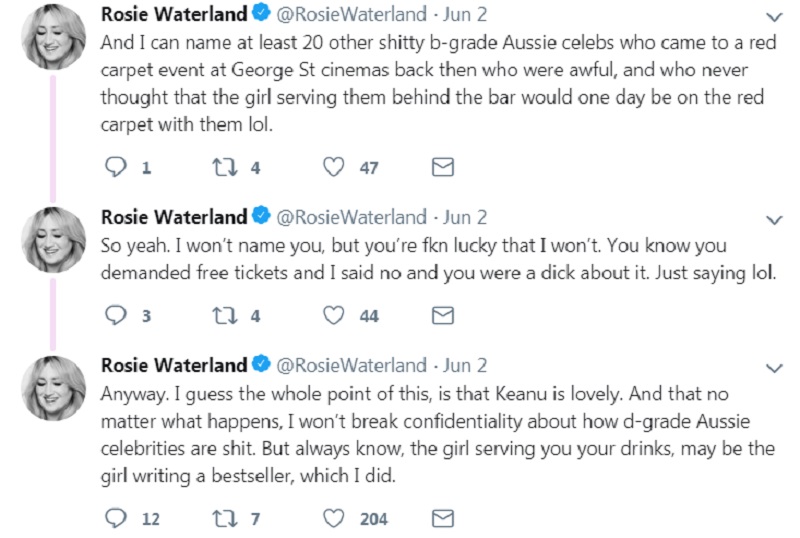 Netizens soon chimed in with their own encounters with Reeves, echoing the gentlemanly behavior he displayed in Waterland's account.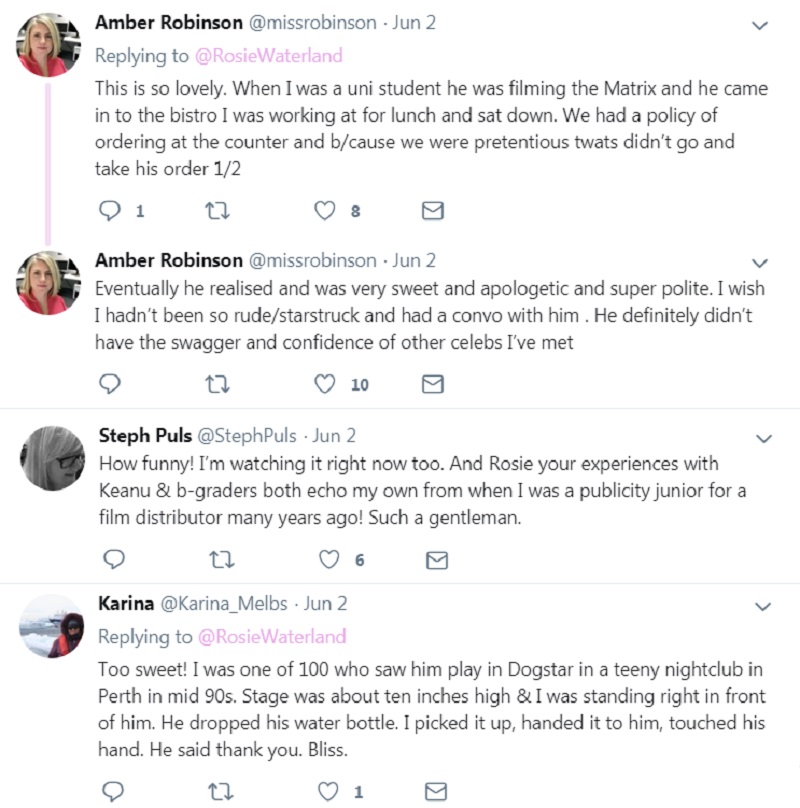 Featured image via YouTube/Netflix and Instagram/rosiewaterland