After teasing the Sakura edition of the "Naruto" x Adidas collaboration sneakers, another variant has popped up and it pays tribute to Team 7's teacher, Hatake Kakashi.
The COPA UltraBOOST "Kakashi" features color motifs associated with the character, who became Hokage of the Leaf Village, such as the blue suede drawn from the sleeves of the Jōnin uniform, according to Hypebeast.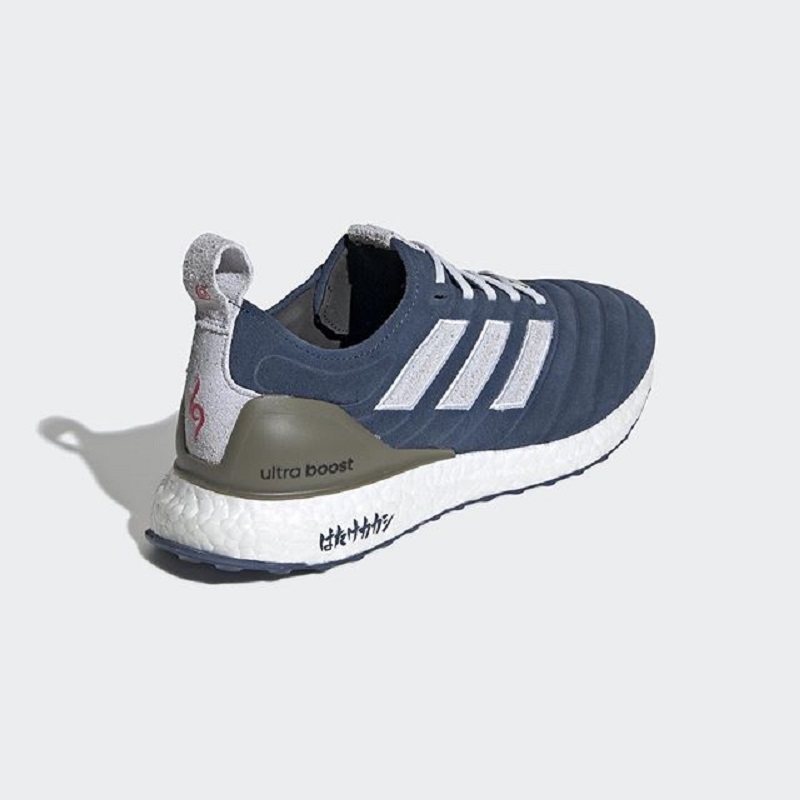 It also features gray-colored Three Stripes branding, laces, tongue tab and heel tab, which was inspired by Kakashi's gray hair.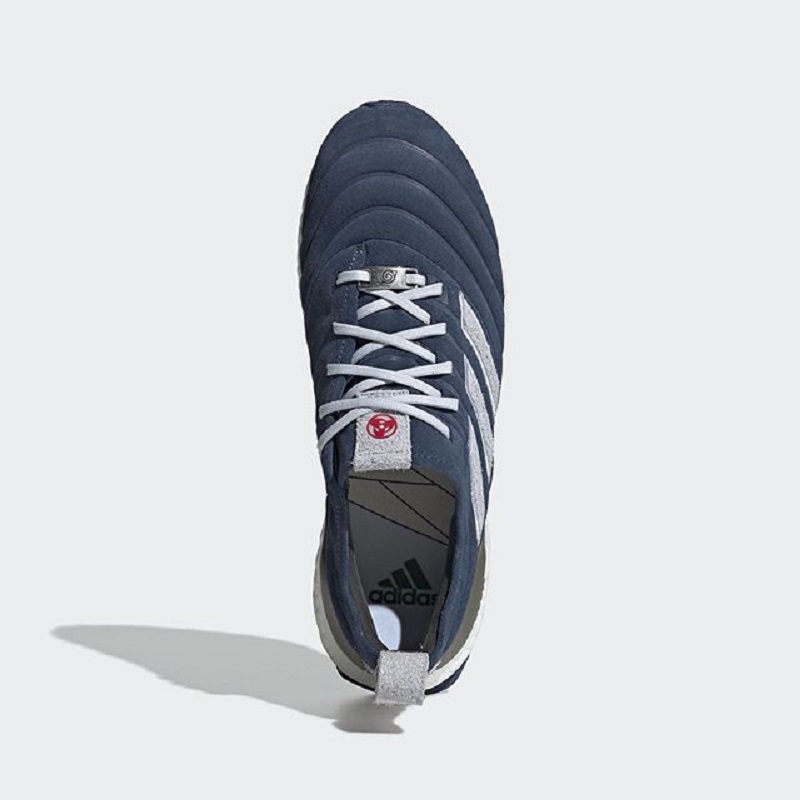 Additional details of the COPA UltraBOOST "Kakashi" includes a Leaf Village forehead protector lace tab, an Anbu crest at the rear, referencing the time when Kakashi was still a member of the covert black ops unit of the village, and a Mangekyo Sharingan motifs on the tongue.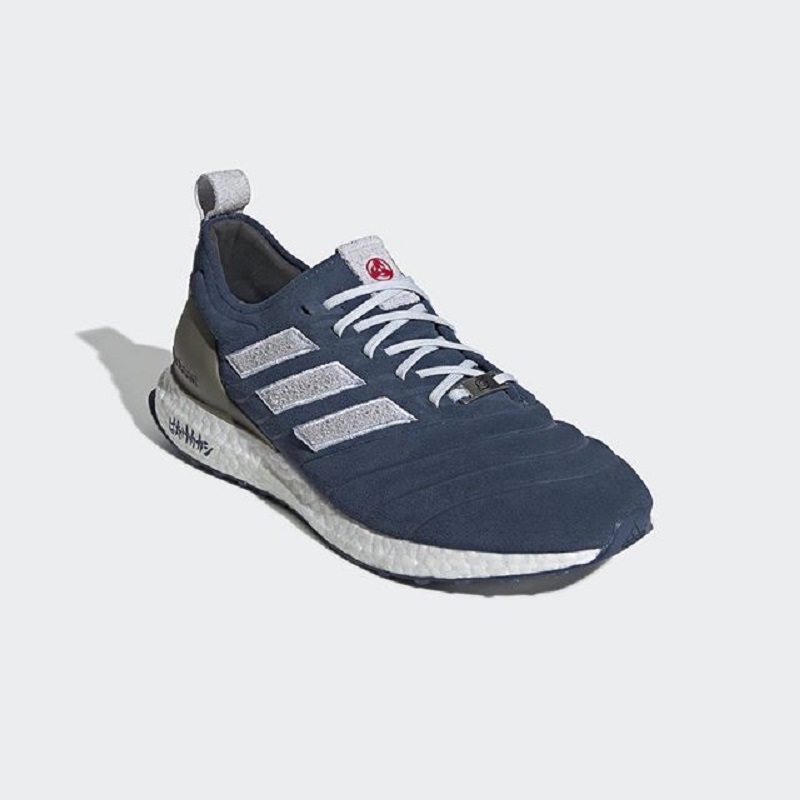 A printed "Hatake Kakashi" in Hiragana on the heel of the shoe and a blue Continental rubber outsole have been added to round up the design.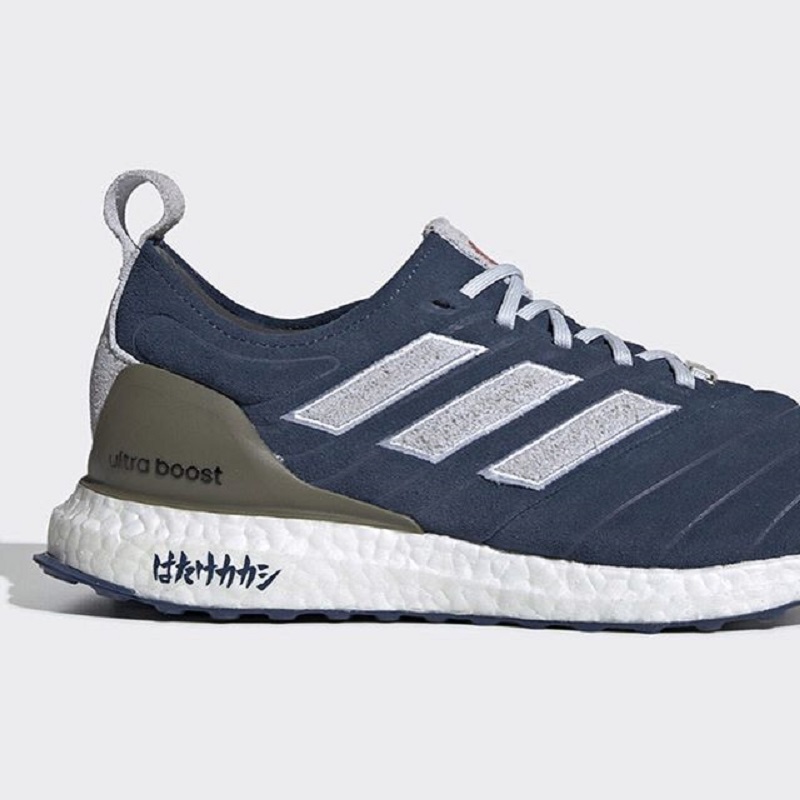 There is no official word on release date for the "Naruto" x Adidas kicks.
Images via Instagram / laceuphk (Left), YouTube / Nux Taku (Right)