Holland, the first known K-Pop idol to come out of the closet, is back for his fans with a new openly-gay music video.
The 23-year-old soloist dropped the new song on Sunday, the lead track of a self-titled EP that emerged from a crowdfunding campaign last year.
The song, titled "Nar_C," centers on two lovers of clashing personalities living together for a while — until their relationship becomes toxic and one decides to leave the other.
"There was a boy who fell in love. The boy's name was Holland, and the boy he loved was Jae Seok," wrote Holland, whose real name is Go Tae Seob, in an Instagram story.
"Holland," his first EP, raised $40,000 in the first 24 hours.
Aside from "Nar_C," the mini album features a new track called "Up," as well as his previous songs "I'm So Afraid," "I'm Not Afraid" and "Neverland."
As of this writing, "Nar_C" has more than 407,000 views on YouTube, with fans expressing support for Holland.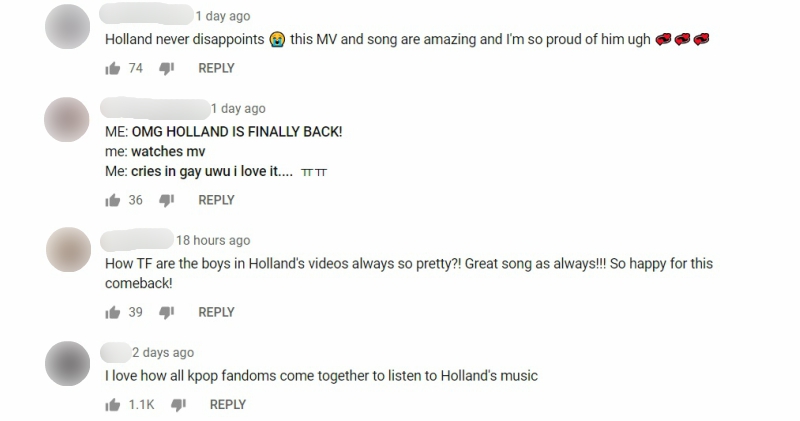 As a follow-up, Holland released a reaction video to his MV, featuring his co-star Jae Seok. Check it out below:
Featured Images via YouTube / Holland