It was through watching "Blue's Clues" and singing the "Mailtime" song with his little sister at the age of 7 when Josh Dela Cruz knew that he wanted to sing and act.
Now, after more than 20 years since it premiered on Nickelodeon, the live-action/animated children's show is returning to TV with Cruz as the new host of the reboot series "Blue's Clues & You!"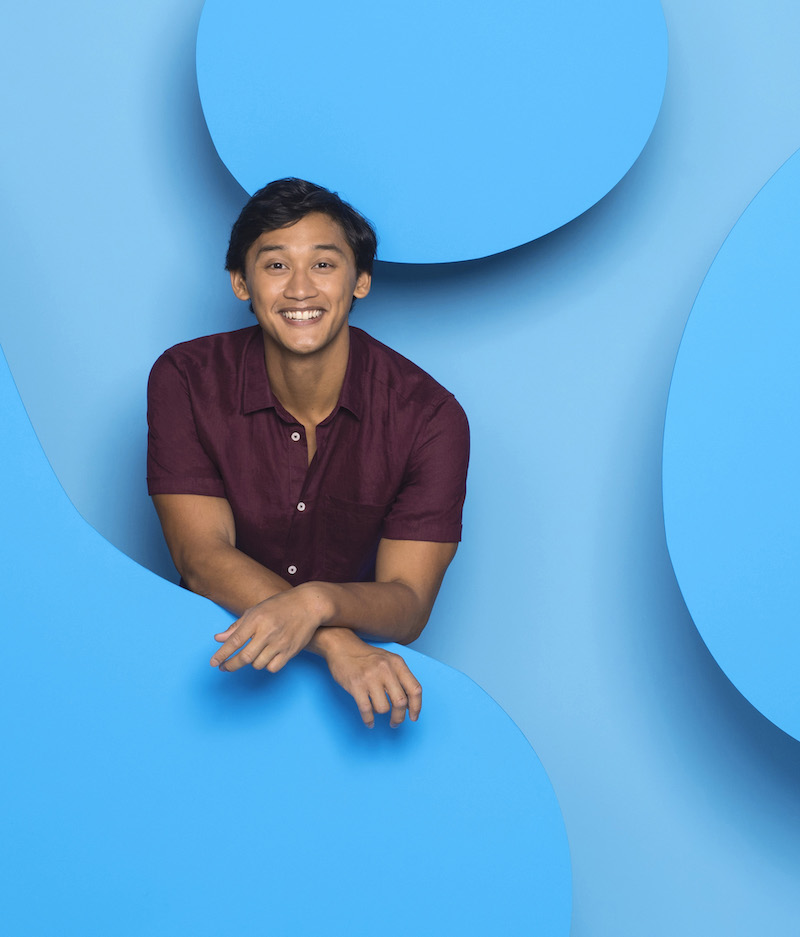 While attending high school in New Milford, N.J., Dela Cruz joined the theater program to audition for "High School Musical" as a way to make friends. He still wasn't sure if he wanted to be an actor until he received a scholarship to study at the Paper Mill Playhouse in Millburn during the summer of his junior year.
"That was the first time I was surrounded by people who knew that that's what they wanted to do," he told NextShark.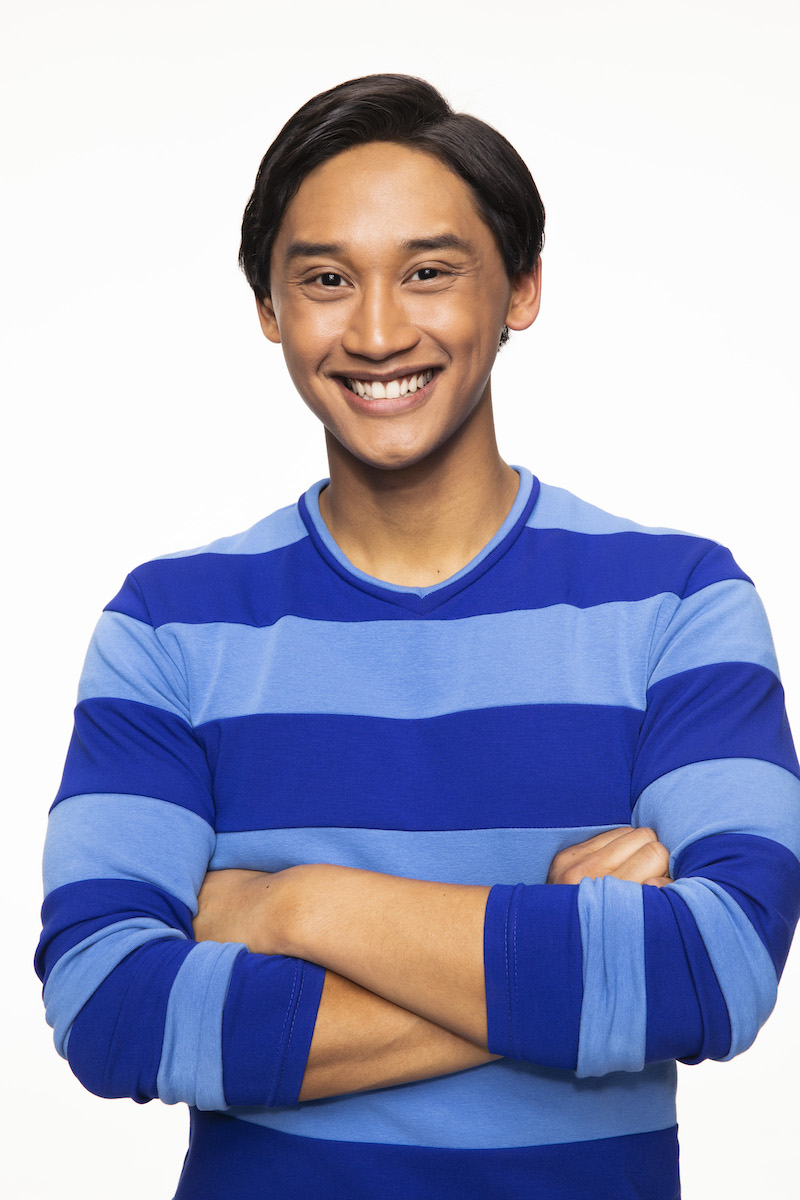 Dela Cruz feels fortunate to have parents who were supportive of his ambitions, but he remembers his mom and dad being hesitant.
"It's a scary thing whenever your kid wants to go into the arts, especially my family, they're from the Philippines," he said.
Dela Cruz went on to graduate from Montclair State University with a degree in musical theater before booking his Broadway debut as Aladdin's understudy and holding the lead role for three months in 2017. He also took on the role of Iago, the sarcastic parrot who served as Jafar's right-hand man.
But after five years with the theater company, Dela Cruz was still yearning to do something more with the skills that he had acquired and learned on his journey so far. That's when his agent sent him the audition for "Blue's Clues & You!"
He never thought much about children's television being a possible career path until people around him would reminisce about "Blue's Clues."
"The show is such a huge part of our lives," he said. "And I think this is the thing that I was waiting for."
While preparing for the show, Josh says he received some advice from Steve Burns — who was the original host of the long-running program — and Donovan Patton — who replaced Steve as his younger brother Joe — that came in handy dandy.
"First, when you're talking into the camera, the person on the other side of the glass is a real person and you need them. If you're asking them a question, it's not because they happen to be there. It's because they are the leading authority on whatever it is that you're asking them. And you can't move on until they help you with the answer," he explained.
Burns and Patton also encouraged him to be himself no matter what.
"I should never feel like I need to do anything or replicate anything that they have done, that they hired me because they love me and what I bring and what I do," he recalled. "It's pretty incredible to be talking to the people that you watched on TV that were empowering you to be yourself and to be silly."
Dela Cruz will introduce "Blue's Clues" to a new generation of kids and Asian American families who may feel underrepresented on the small screen.
"Growing up the roles that Asian Americans were cast in were because of what they looked like and the stereotypes or caricatures that go along with it. While I think that martial arts is awesome, I never quite identified with being a villain, foreigner," he went on. "So I feel really honored to have that privilege to be 'Josh,' who is also Filipino."
What else can fans expect from the new "Blue's Clues & You!"? Besides Steve and Joe, many of the iconic characters from the original series will make a return, including the Shaker family, and Magenta, who, along with Blue, will appear in 3D this time around.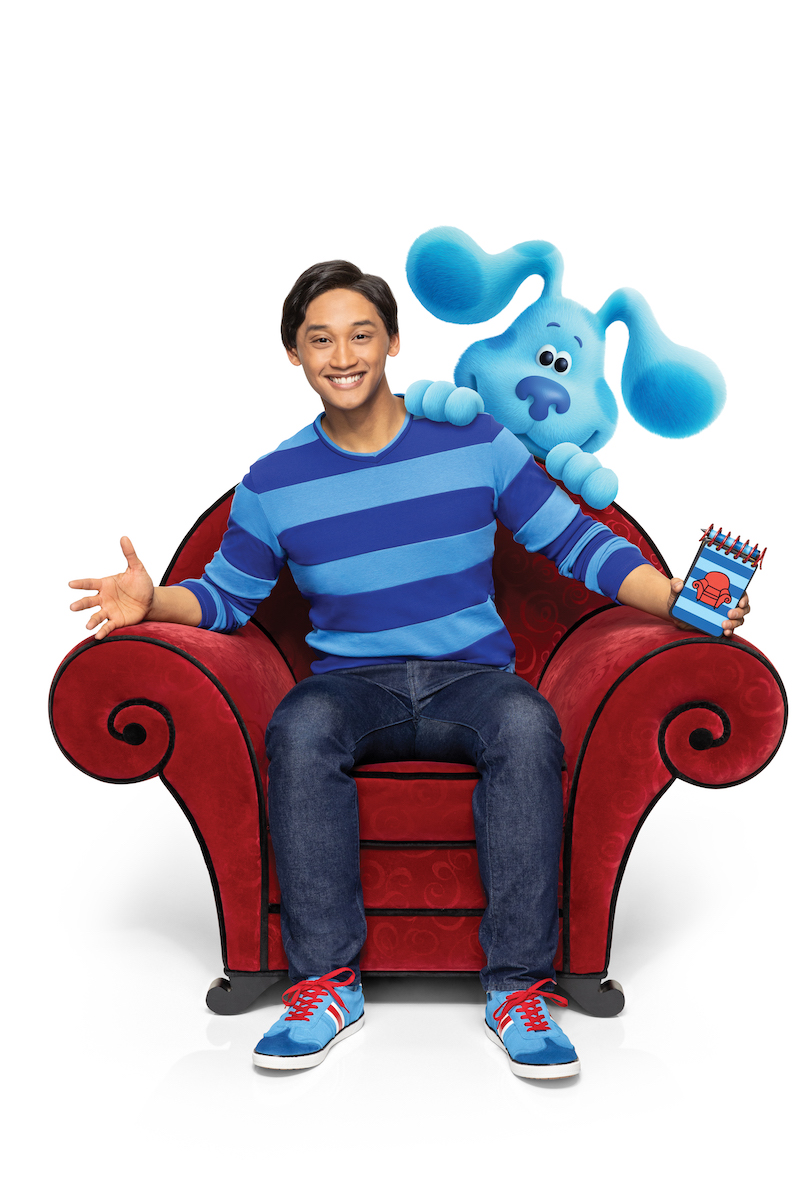 For any millennials who grew up watching the show, the handy dandy notebook is now a smartphone.
Josh points out that technology encroaching in every aspect of our lives is something the reboot acknowledges.
"Now we can get video calls and emails and we can Skype with Joe and Steve and Mr. Salt, Mrs. Pepper and anyone," he explained.
That adventure continues when "Blue's Clues & You!" premieres on Nov. 11 at 1 p.m. EST, as Steve and Joe pass the torch to Josh and teach him how to solve Blue's mysteries.
Featured Image via @itsjoshdelacruz (Left) / Gavin Bond/Nickelodeon. (C)2018 Viacom, International, Inc. All Rights Reserved. (Right)