A 15-year-old boy has pleaded guilty for attacking a Singaporean student in London on February 24 in a coronavirus-related attack.
The unnamed boy pleaded guilty to wounding or causing grievous bodily harm without intent at Highbury Corner Magistrates' Court, according to BBC.
However, defense barrister Gerard Pitt said he was not charged with racially aggravated assault.
"He was clearly targeted in this hate crime because of his ethnic appearance," Daniel Kavanagh of the Crown Prosecution Service, who described the attack as "vicious and completely unprovoked," said. "Hate crime has a corrosive effect on our society and nobody should be subjected to such vile behavior."
"He [the victim] heard someone say something about coronavirus and he turned around and was told 'don't you look at me,'" Prosecutor Beata Murphy said. "He was then punched in the face… until a passerby said to stop assaulting Mr. Mok. He believes he was targeted because of ethnicity."
The attack occurred on February 24 when Mok walked past a group of people on Oxford Street in the City of Westminster. He shared the details of the senseless attack on a Facebook post days later that has since been taken down.
"I saw one of them look at me (just as he walked past me) and said something to me, which I could make out the word 'coronavirus.' I was stunned and turned around to have a look at the man [who] made the statement. He was still staring at me as he walked past and realised I was looking at him," Mok wrote.
"The attacker's friend tried to swing a kick at me as I was explaining to the passerby that I hadn't done anything at all," Mok wrote. "[He] then said, 'I don't want your coronavirus in my country' before swinging another sucker punch at me, which resulted in my face exploding with blood (from my nose), where the blood was splattered all across the pavement."
During the interview with the police, the teen reportedly remained silent until he was shown CCTV pictures where he told the authorities, "you can't even see me hit him."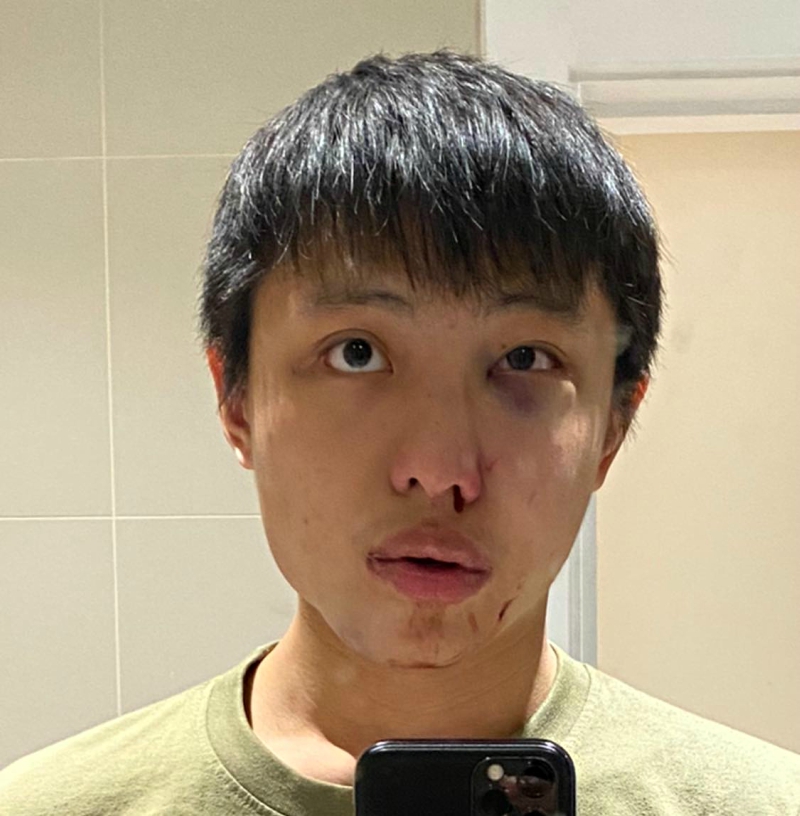 The teen is the first of four to receive a charge for the assault against Mok, Coconuts Singapore reported.
He will receive his sentence on the same court next month.
Feature Images via Jonathan Mok