A group of students in Fuji, Shizuoka Prefecture, Japan, has broken the record for "Most Skips Over a Single Rope in One Minute."
The E-Jump Fuji group managed to jump over the spinning rope 230 times thanks to their specialty of fast-skipping in a figure-eight form.
The team consisted of 12 elementary school students from Fuji, and some of them come from a previous team who broke the same record last year with 225 jumps, according to Guinness World Records.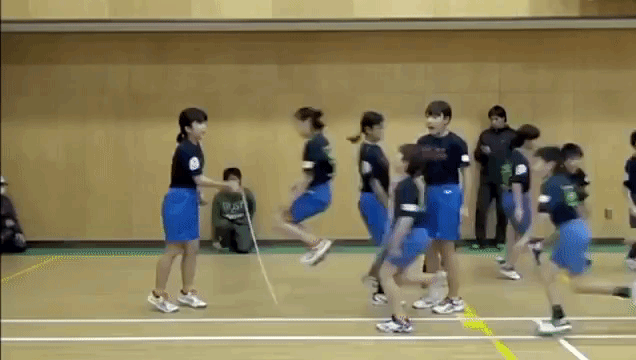 "By attempting to break a Guinness World Records title with one of the team's best tricks, I wanted the members to understand the importance of setting a goal and working hard towards it. And I hope that, through this challenge, they realize that nothing is impossible," Fuji Municipal Rope Skipping Association Chairman, Naoyuki Nishizawa, said.
The way they perform their specialty skip is just too mesmerizing!
Featured Image via YouTube / Guinness World Records