After his collaboration with BBC Food chef Hersha Patel, Uncle Roger, a character created by Malaysian comedian Nigel Ng, is now coming for Jamie Oliver's egg fried rice.
Uncle Roger reacts to a video by the 45-year-old British chef and restaurateur last February where he made his own version of egg fried rice.
Two seconds into the video and Uncle Roger already loses it. Instead of using a wok, Oliver used a saucepan to make his egg fried rice.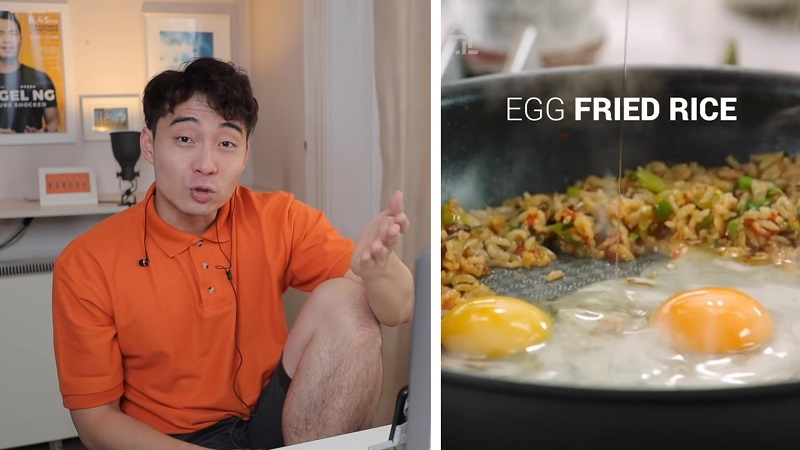 Oliver shocked Uncle Roger when he referred to rice as a "side dish." Then, in the video, he poured olive oil into the pan and proceeded to "sizzle" the spring onion.
"This first three step all wrong already," Uncle Roger said in a stereotypical accent. "I thought you professional chef. You have website and everything. Uncle Roger don't even have website, and Uncle Roger know you f*cked up."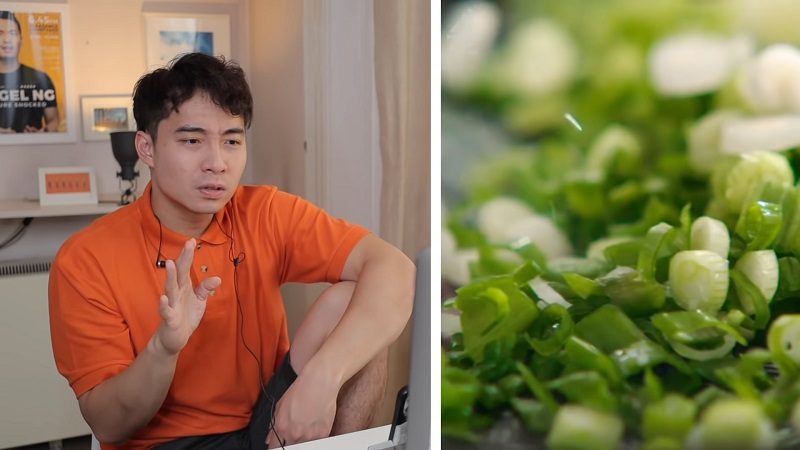 Uncle Roger was left speechless when Oliver took out a packet of pre-cooked rice, which he would later use for his egg fried rice.
"Imagine if you go to Japanese restaurant and you ask for noodle, and the chef give you instant noodle. That is what this guy is doing," he said.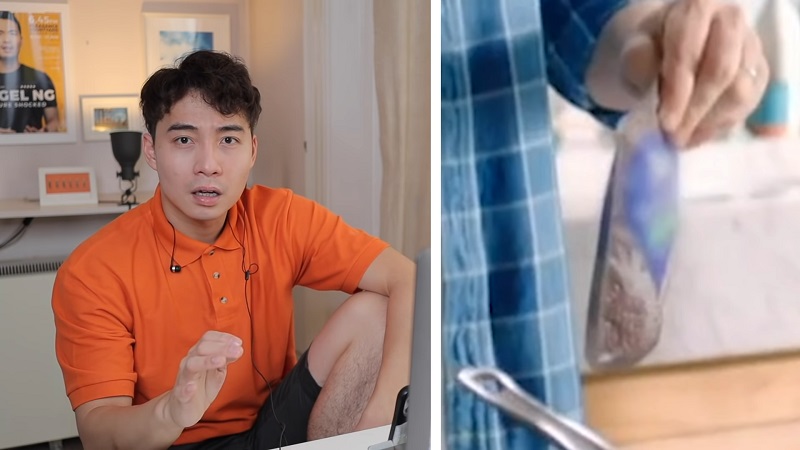 After putting the rice into the saucepan, Oliver reached for a jar, which Uncle Roger pointed out as an ingredient not likely to be Asian. The chef took out a chili jam and added it to his egg fried rice.
To Uncle Roger's horror, Oliver quickly "splashed" the egg fried rice with a little bit of water after adding the chili jam.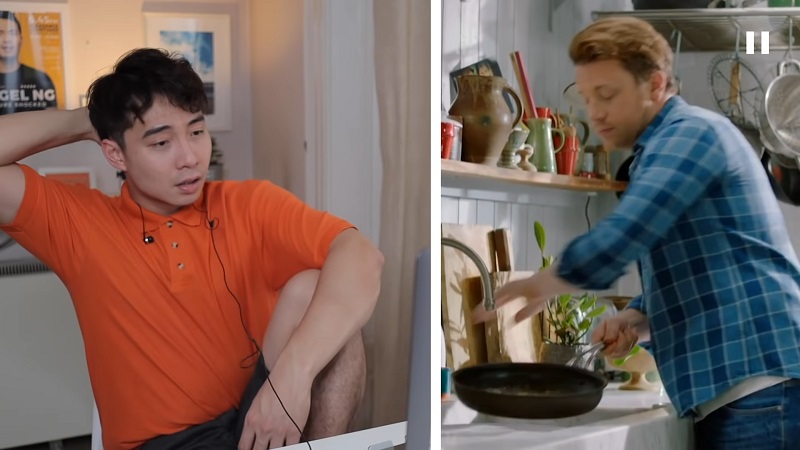 Oliver then reached for tofu in a box, which Uncle Roger made fun of.
"Why your tofu in juice box?" he wondered. "Who made your tofu, Capri Sun?"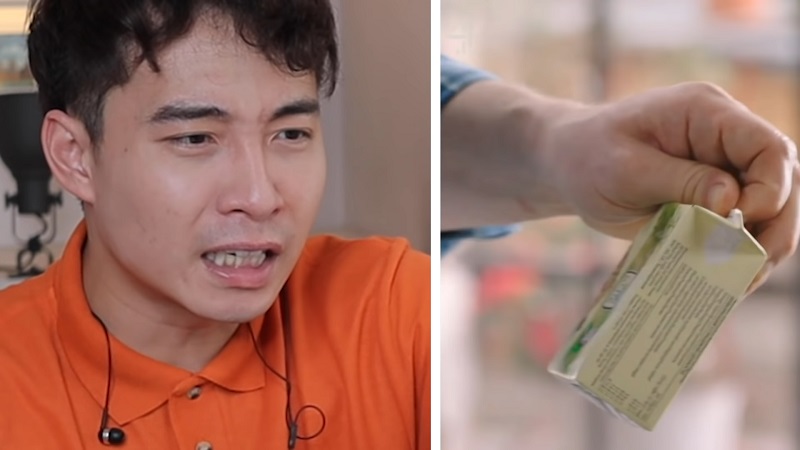 After he finished cooking, Oliver took out a bowl for the egg fried rice and added a little bit of oil.
"This guy love olive oil like how Auntie Hersha love colander," Uncle Roger said. "He put olive oil on everything. Do you shower with olive oil also? Don't go get massage from Jamie Oliver. He will put olive oil on your body."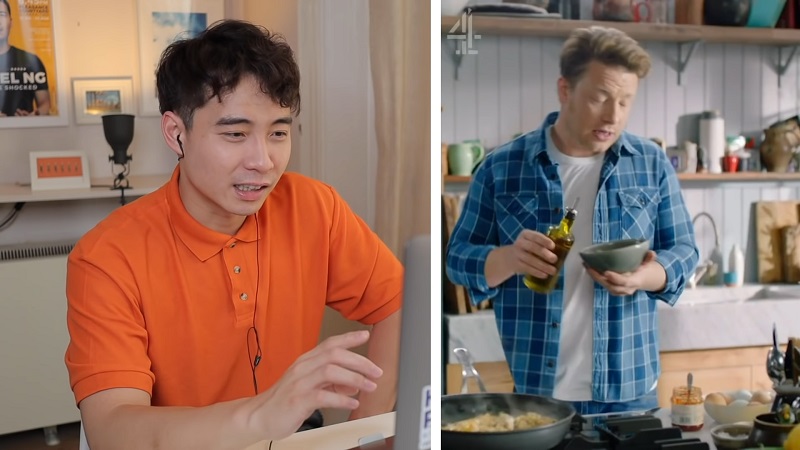 The camera then put the focus on Oliver's finished egg fried rice.
"This rice look so wet," Uncle Roger said. "Look at this. You can see your reflection inside. Mulan's gonna start singing when she see this rice."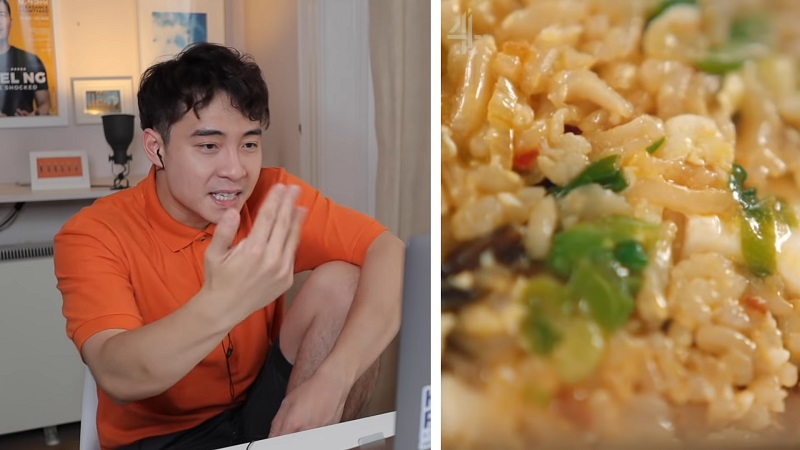 "Does this guy hate rice or something? What else have he done with rice?" Uncle Roger asked.
"This guy I think he just hate rice in general," he said after doing a quick Google search on Oliver and saw a BBC article in which he was accused of cultural appropriation. "Maybe he's sponsored by potato company. They are competition."