In a series of recent tweets, Jamie Chung apologized to Henry Golding for her past comments over his casting on "Crazy Rich Asians", the movie adaptation of Kevin Kwan's best-selling novel slated to premiere on a lucky date.
Earlier this year, Chung told CBS News how much she wanted to get a role in the upcoming film, but acknowledged that it sought "someone who's ethnically Chinese."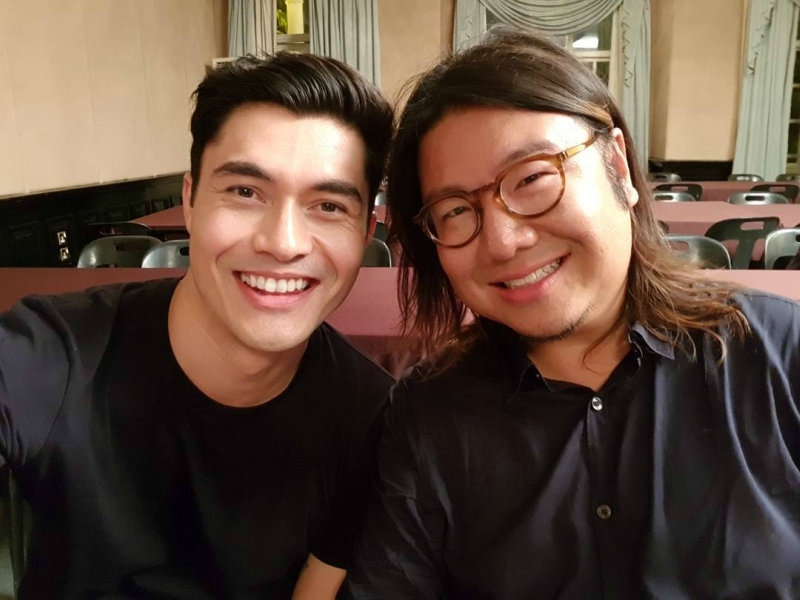 So when she learned that Henry Golding, who happens to be half-White, was cast for a lead role, her response was nothing less than absolute shock.
"OK. I'm going to say it. That is some bulls**t. Where do you draw the line to be ethnically conscious? But there's so many loopholes so I kind of get screwed. I don't mean to sound jaded. There are plenty of roles for me."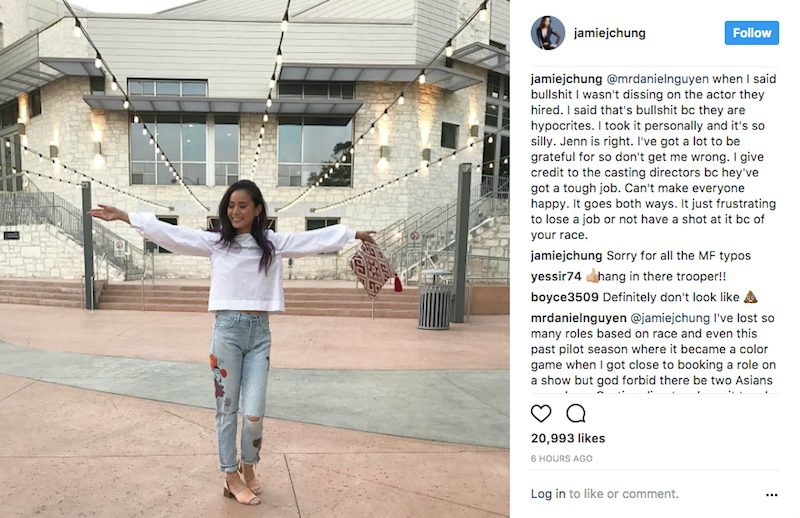 Chung has since clarified her comments, but it was only last week when she expressed her intent to apologize to Golding in person.
She tagged Golding in tweets:
"I should have apologized to you first. But was hoping I would have the opportunity to do it in person."
"I am sincerely sorry about the ignorant comment I made earlier in the year. Hope to meet you one day so I can say this in person. I am truly looking forward to the movie and hope it's a huge success so that Hollywood and the powers that be will realize that we the audience are hungry to see more shows and movies that truly represent our diverse and colorful society."
"Hope you can forgive me."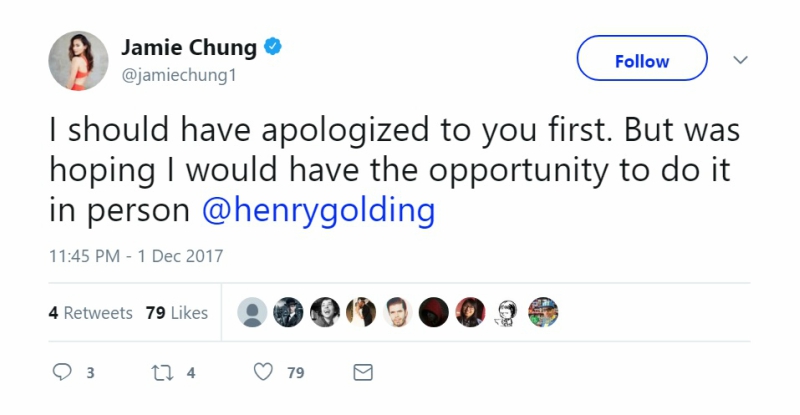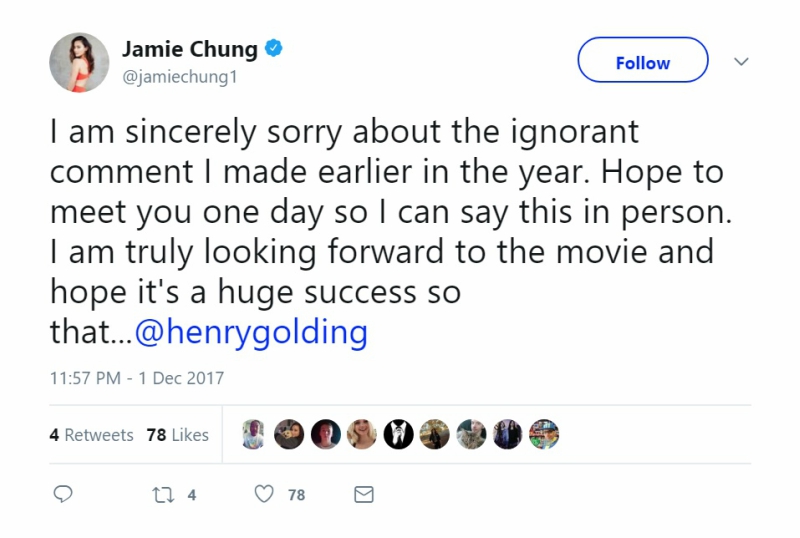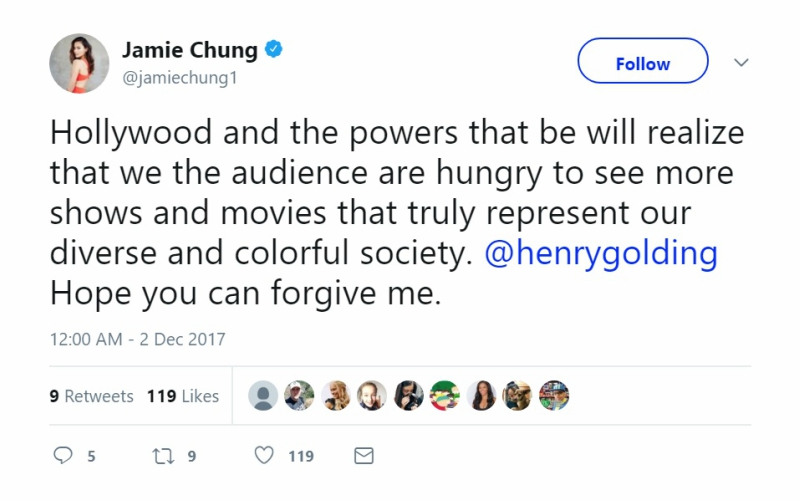 Golding, who felt like being "stabbed in the back" with all the negative feedback, responded soon and put Chung's worries to an end:
"Sometimes interviews can be taken out of context, I'm sure such was the case. No apology needed, fan of your work."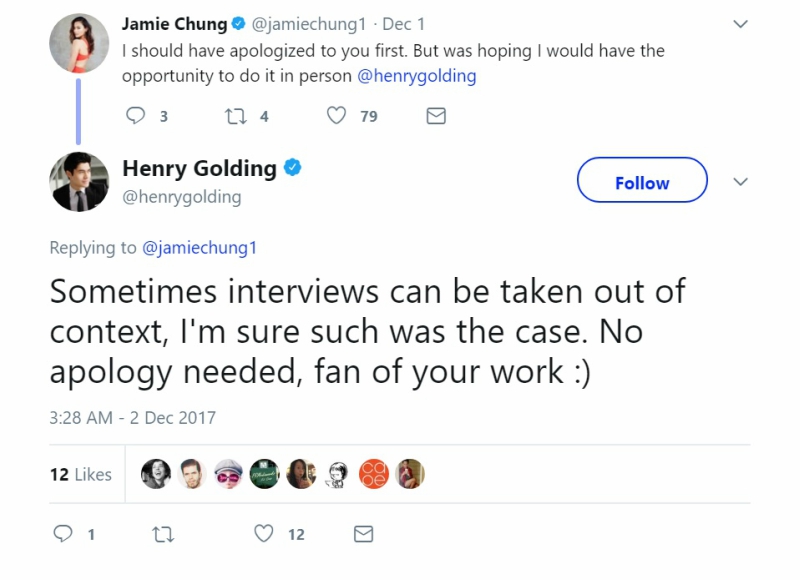 Kudos to Chung for ending the year on a positive note.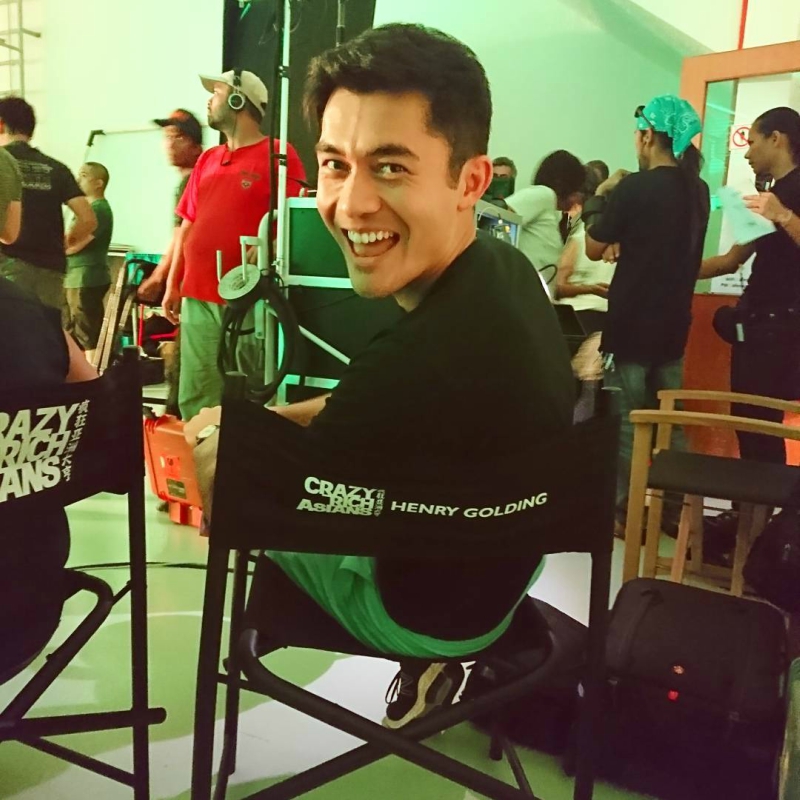 And to Golding, we are all looking forward to meet "Nick Young" next year!
Who's excited for "Crazy Rich Asians"?