International action superstar Jet Li has announced an upcoming star-studded short film starring billionaire Jack Ma, the outspoken founder of Alibaba Group.
While not a full-length movie, "Gong Shou Dao (GSD)" boasts a stellar cast consisting of the biggest names in the Asian martial arts scene.
Gong Shou Dao, which roughly translates into "Martial Art" based on "Guard and Defense",  is a discipline heavily influenced by Tai Chi, Kung Fu, and other forms of Martial Arts, Jet Li's website reports.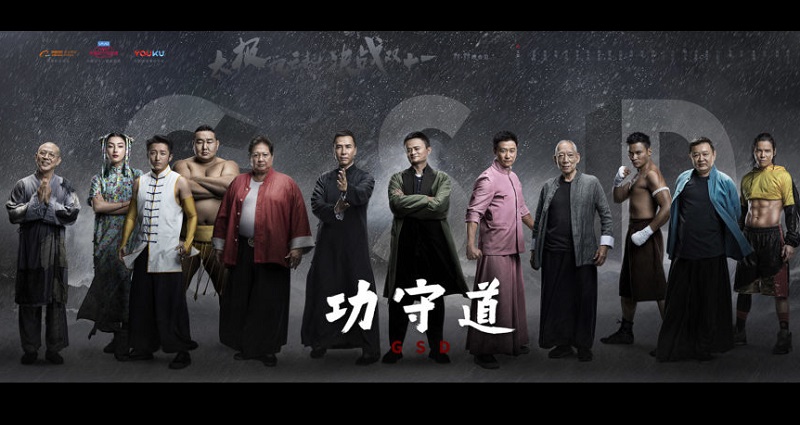 Along with Li, the notable martial arts stars who will appear are Yuen Woo Ping, Sammo Hung, Tony Ching, Donnie Yen, Wu Jing, Tony Jaa, Shiming Zou, Asashōryū Akinor, Jacky Heung and Natasha Liu.
Li, who also served as the project's executive producer said, "We all have the same dream with the aim to promote China's excellent traditional culture and a tribute to the predecessors in the field of Taiji, Kung Fu and Martial Arts. The timing seems to be perfect and everyone involved in this project were so enthusiastic in making it happen."
It is no secret that Jack Ma, a Tai Chi Master himself, is a fan of martial arts, often making references to it in business-related matters. In a Weibo post, he also announced the project, hinting it was a realization of his dream.
"That night… that dream!" Ma wrote as a caption for the poster of the movie: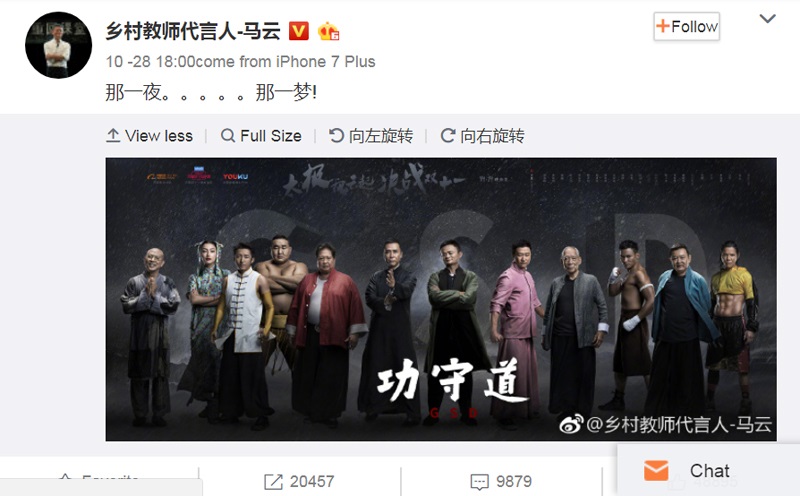 GSD, which will reportedly be released on Chinese online video platform Youkou sometime in November, is set to be promoted heavily during Alibaba's 11.11 Global Shopping Festival.