A commuter in Australia is winning praise on the internet after coming to defend an Indonesian woman from a racist man who demanded her to "get back to Manila."
The incident, which reportedly occurred on a Sydney train, was caught in a six-minute video that emerged on Reddit this week.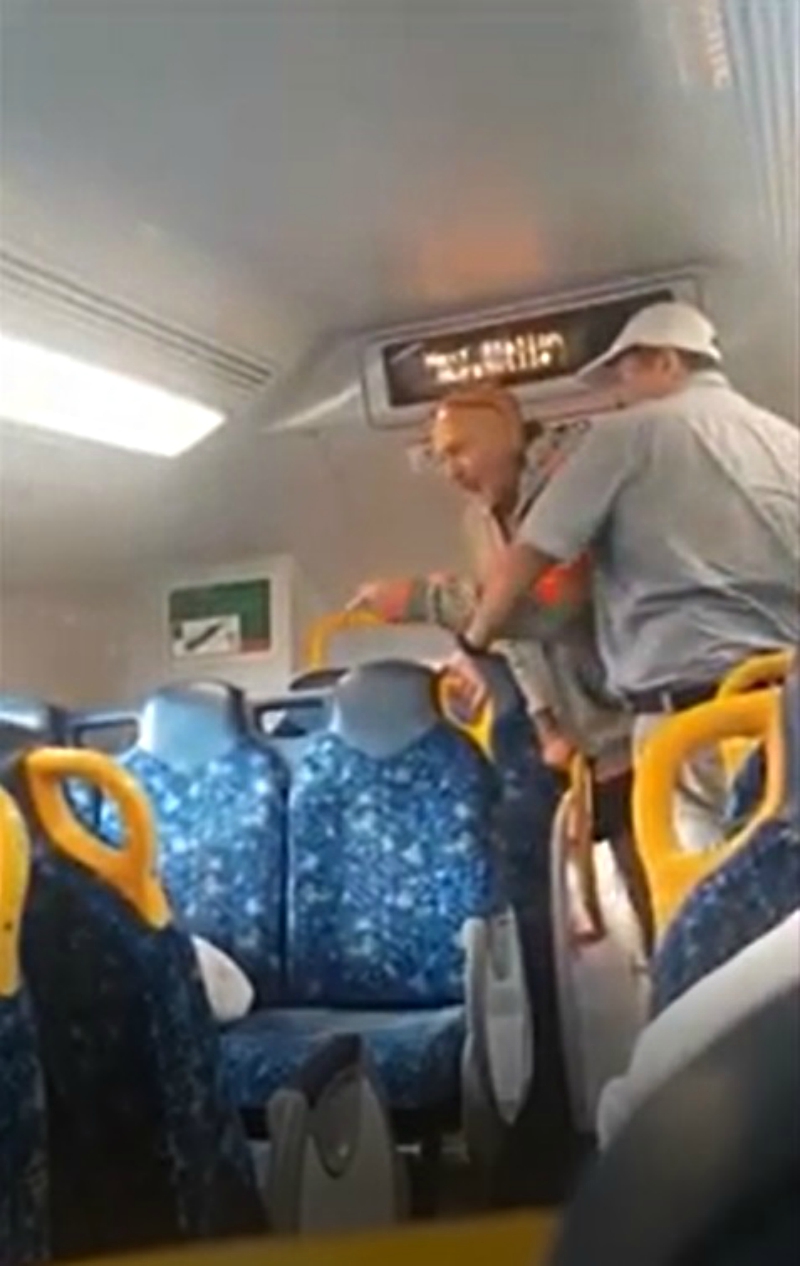 In the video, a man in a gray and orange hoodie can be heard yelling "f*** off" while a man in a white cap blocks him from getting close to the Asian woman.
"Get back to Manila you piece of s***," the aggressor tells the woman while pointing at her face. "You're from Manila! You're a piece of f***ing dog s*** from Manila."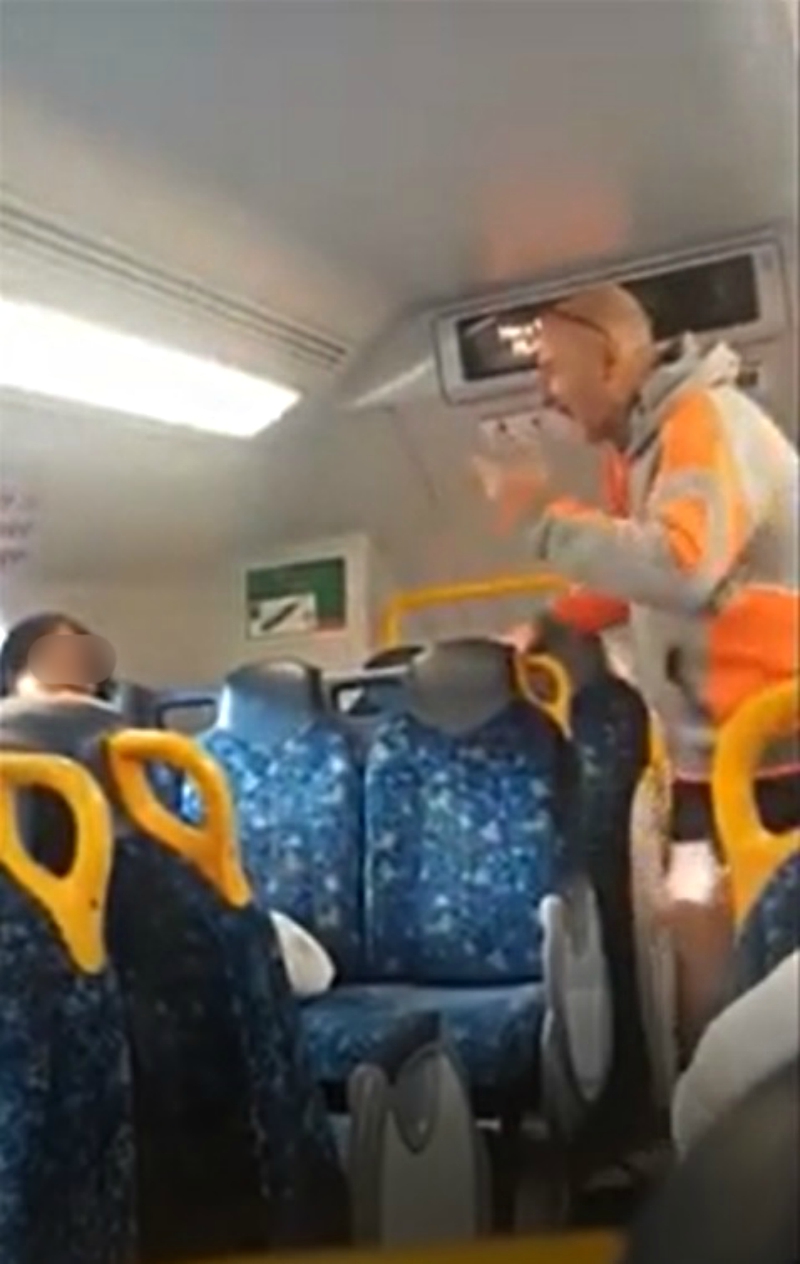 The upstander proceeds toward the train's emergency button to contact staff for help, but the aggressor follows him across the cabin.
Shortly after, the latter returns to the woman to taunt her again, calling her "the Filipina f***ing piece of s***."
"I'm not a Filipino, I'm Indonesian," the woman replies.
To this, the aggressor responds, "I don't give a f*** who you are, I'm bouncing the ball right here."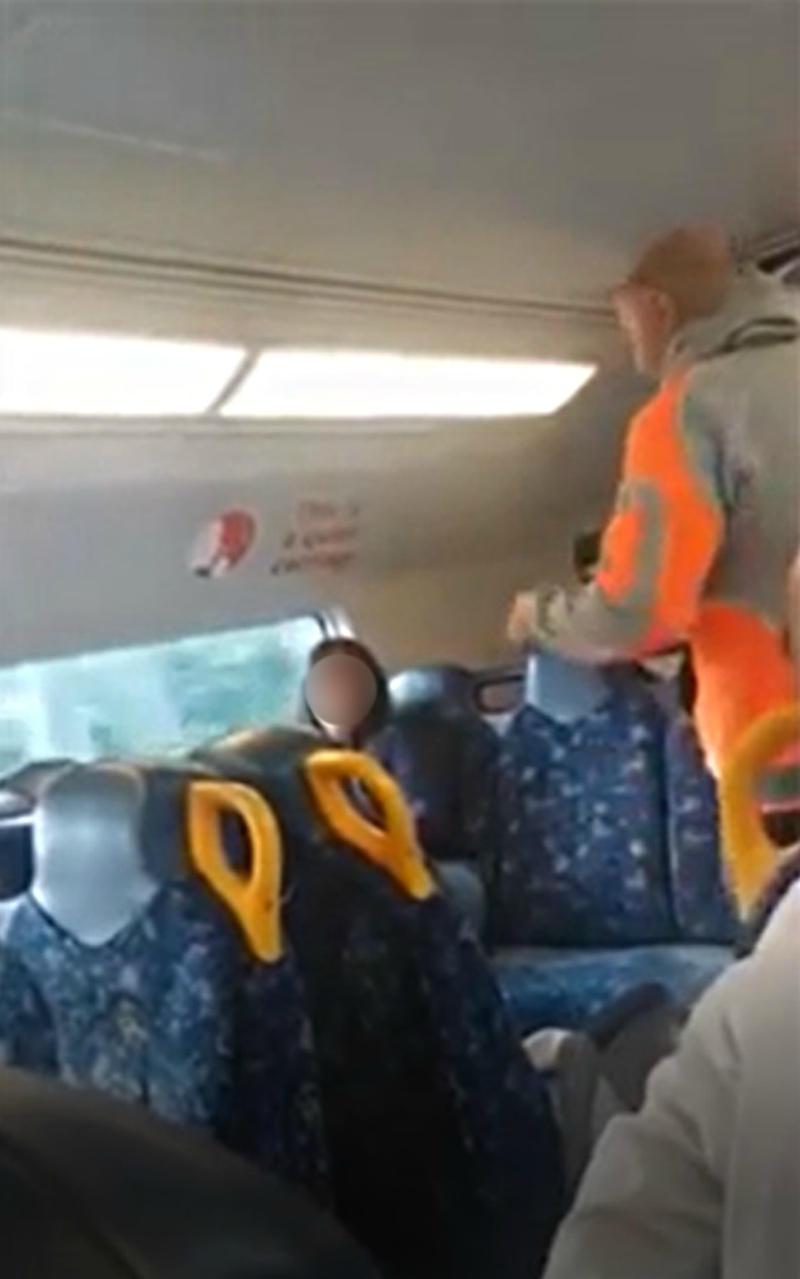 The upstander returns to the area to defend the woman again. The aggressor attempts to intimidate him but to no apparent use.
"Mate I'm happy to stand down here if you're going to keep on intimidating the woman," the upstander says. "What are you going to do? Try and intimidate me? It's not working is it?"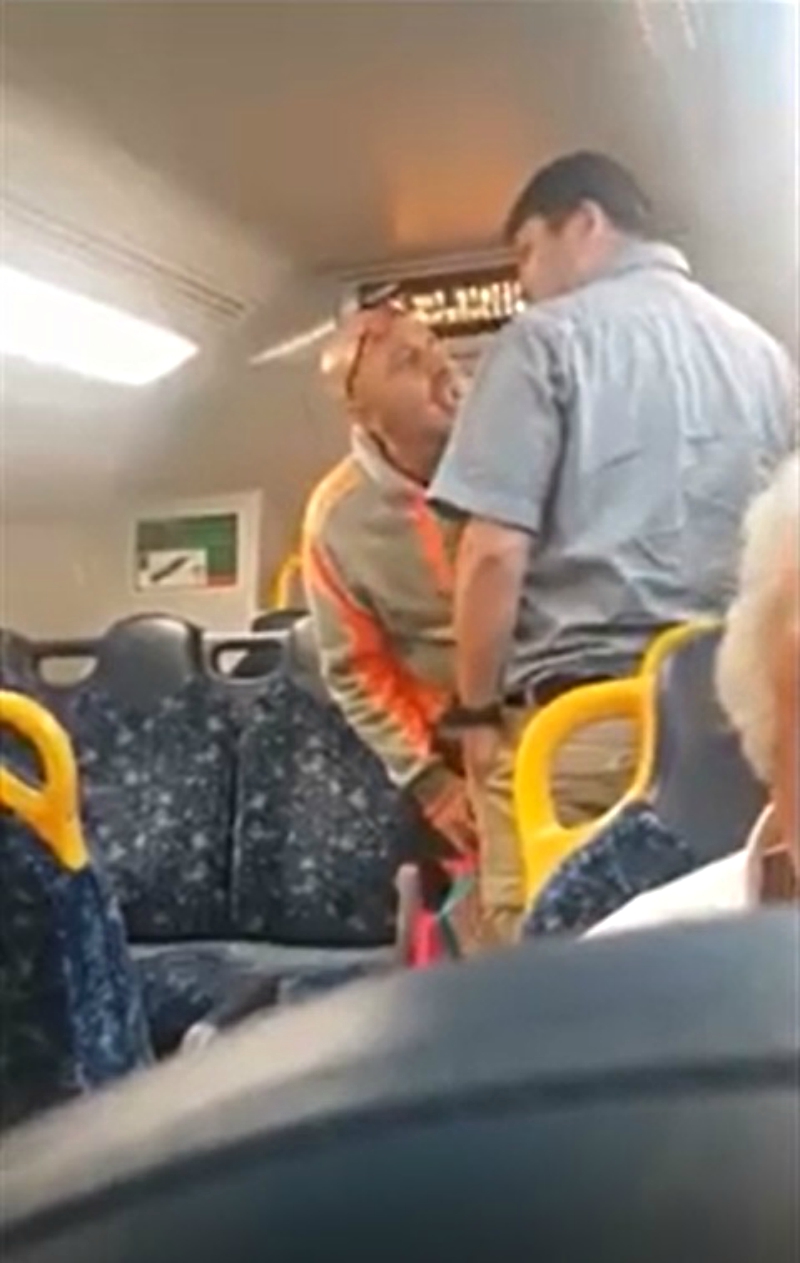 The standoff drags on for a few more minutes until the aggressor snatches the upstander's cap.
But as the aggressor attempts to drop off at Hurtsville Station, the upstander appears to shove him down the stairs and subsequently retrieves his belonging.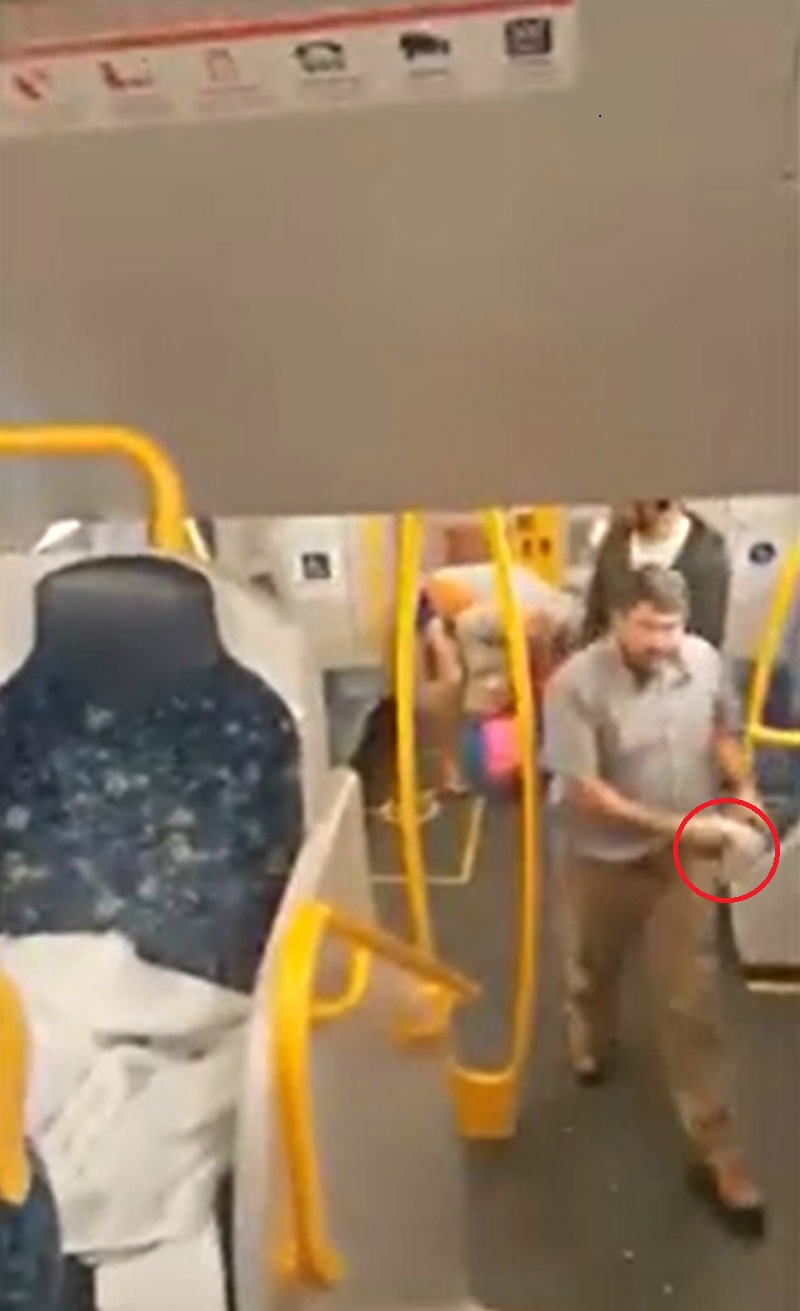 A few passengers, including the Indonesian woman, rose from their seats in shock.
The video ends with the upstander returning to the seats and the aggressor still yelling.
The video easily triggered anger among viewers, with many slamming the offender for his actions.
"This made my anxiety spike. What makes them think it's okay to be so horrible to other people," one Reddit user commented. "May he feel the darkest depths of sadness and despair, so one day it helps him to self reflect on how abhorrent his actions were."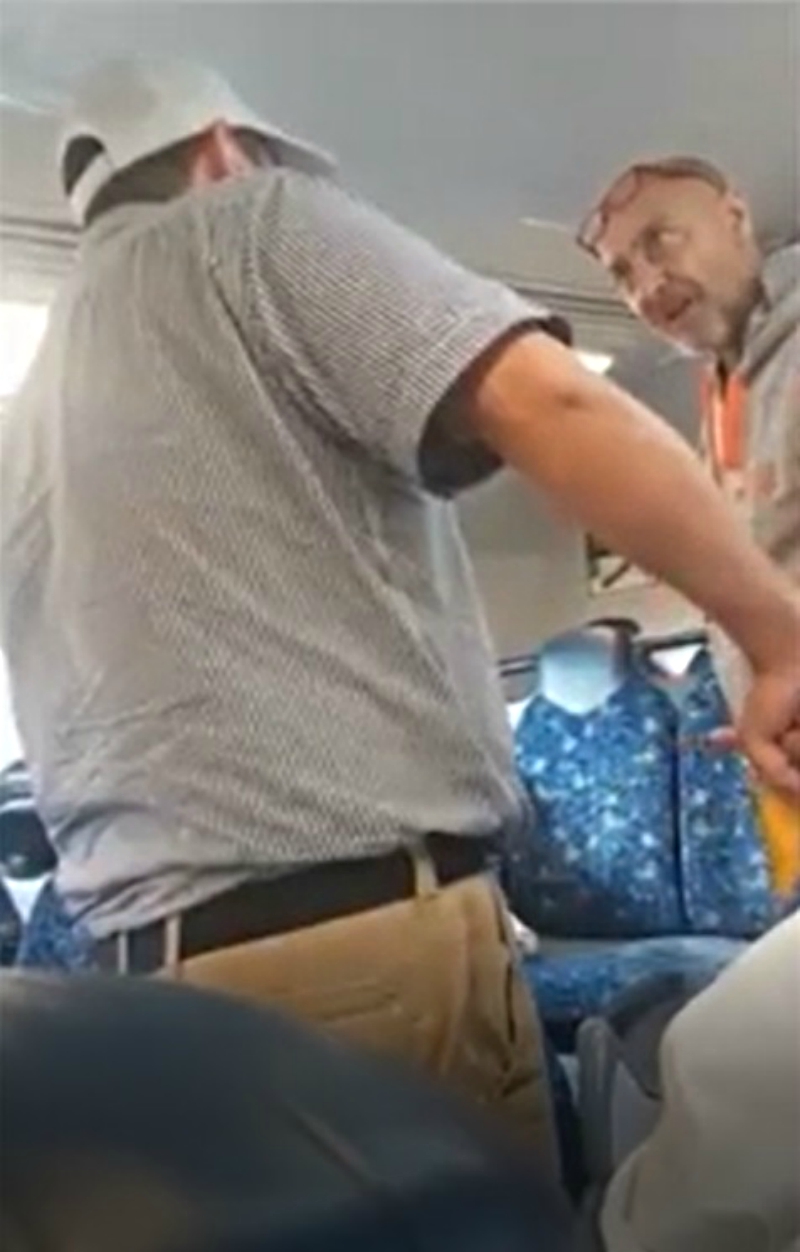 Others praised the upstander and hailed him a hero.
"If anyone knows this guy, tell him I love him," another commented.
Feature Image Screenshots via u/Teerendog