An independent candidate running against Sen. Elizabeth Warren in Massachusetts has called the latter a "fake Indian" in a campaign sign displayed in Cambridge.
Shiva Ayyadurai, who touts himself as the "personification of the American Dream," also made the reference on his campaign website.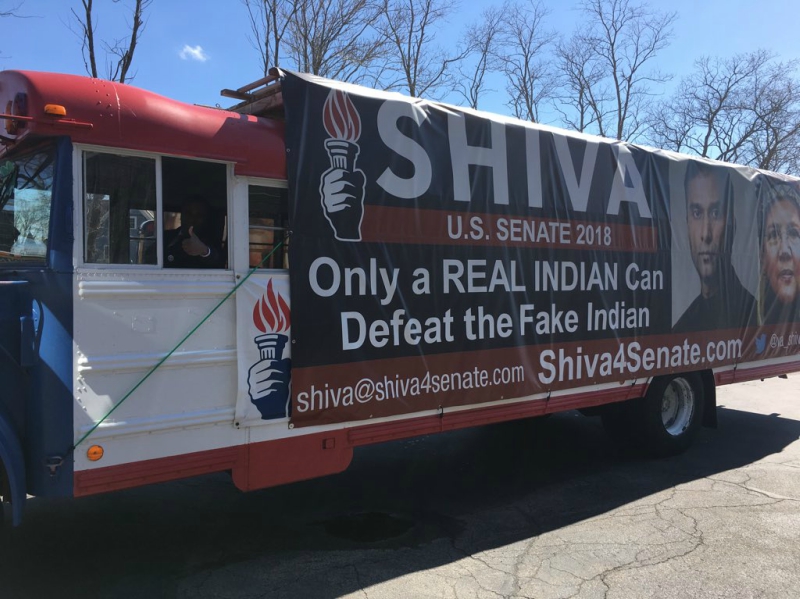 "Only a real Indian can defeat the fake Indian," the sign reads, featuring a side-by-side photo of Ayyadurai and Warren manipulated with a Native American headdress.
The sign was posted on the sides of a school bus parked in front of a building that Ayyadurai owns, which is just a mile away from Warren's home.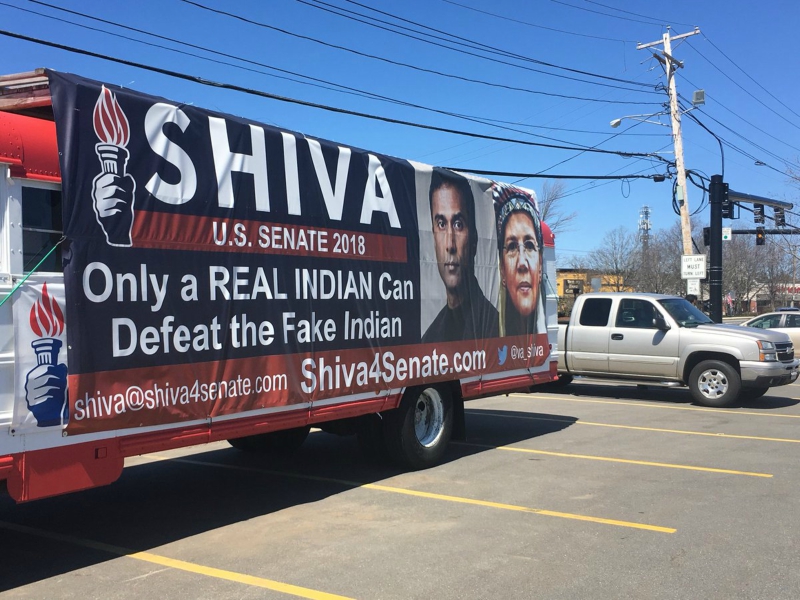 "I have been relentless in exposing Warren's lies including sending her DNA Test kits, on multiple occasions, to provide her the opportunity to verify her 'Indian' heritage," said Ayyadurai, who was born in Bombay, India.
"Warren's refusal to take the test has created a significant credibility problem, forcing her to drop out of the 2020 Presidential race."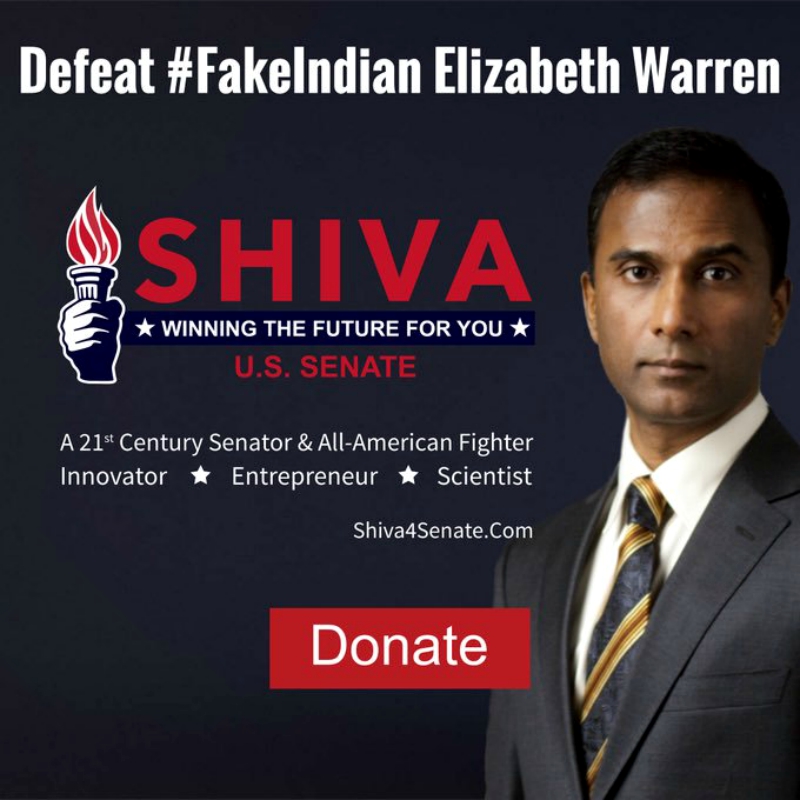 But Cambridge Building Inspector Branden Vigneault allegedly received "a series of anonymous complaints" regarding the signs, which he claimed to have violated a zoning code and were posted sans permit.
In a letter to Ayyadurai on April 5, Vigneault demanded their removal and warned of penalties.
"These signs must be removed immediately. Failure to do so, may result in fines up to $300.00 dollars per day and legal action."
BROADCAST. @95WROL. Exclusive announcement of the Lawsuit. https://t.co/u7V44PNih5

— Dr. Shiva Ayyadurai,PhD (M.I.T.) Inventor of Email (@va_shiva) April 25, 2018
Ayyadurai believes that the letter attacked the First Amendment and Free Speech and retaliated with a lawsuit on Sunday. He also calls it a "political vendetta" by officials supporting Warren, the Washington Times noted.
"We will not allow the racist Warren to unleash her fascists in the City of Cambridge to shutdown our historic slogan, attack the First Amendment, and extort monies from our campaign."
Featured Images via Twitter / (Left): va_shiva | (Right): SenWarren