A set of hot pot-flavored toothpaste is now for sale for a limited time in China.
Leng Suan Ling, a popular toothpaste company, partnered with hot pot chain Xiao Long Kan to release the bizarre line-up, which apparently comes in three flavors.
There's "medium-spicy," "Sichuan-spicy" and "absurdly-spicy."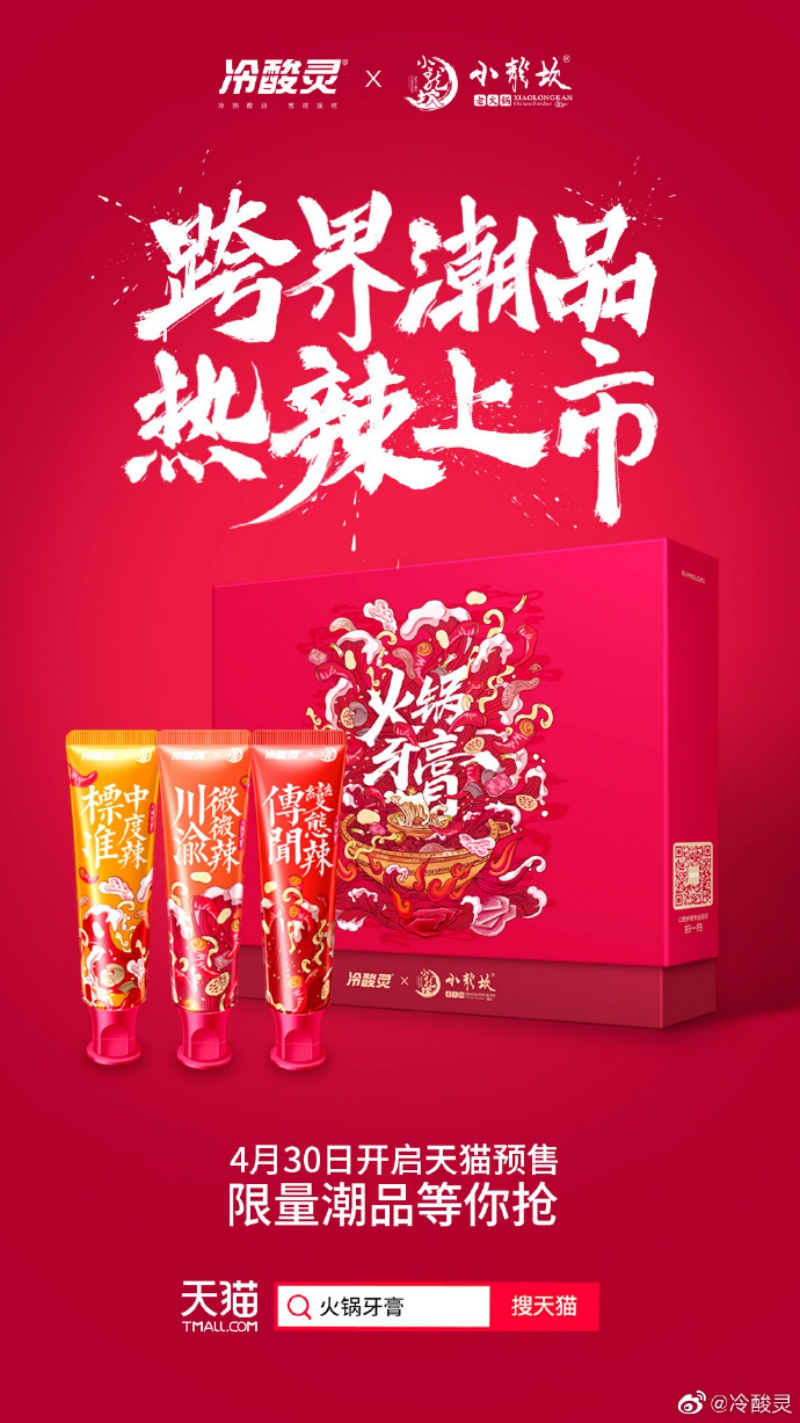 Each toothpaste is described to have an "unprecedented peculiar taste" but supposedly offers an "absolutely stimulating brushing experience."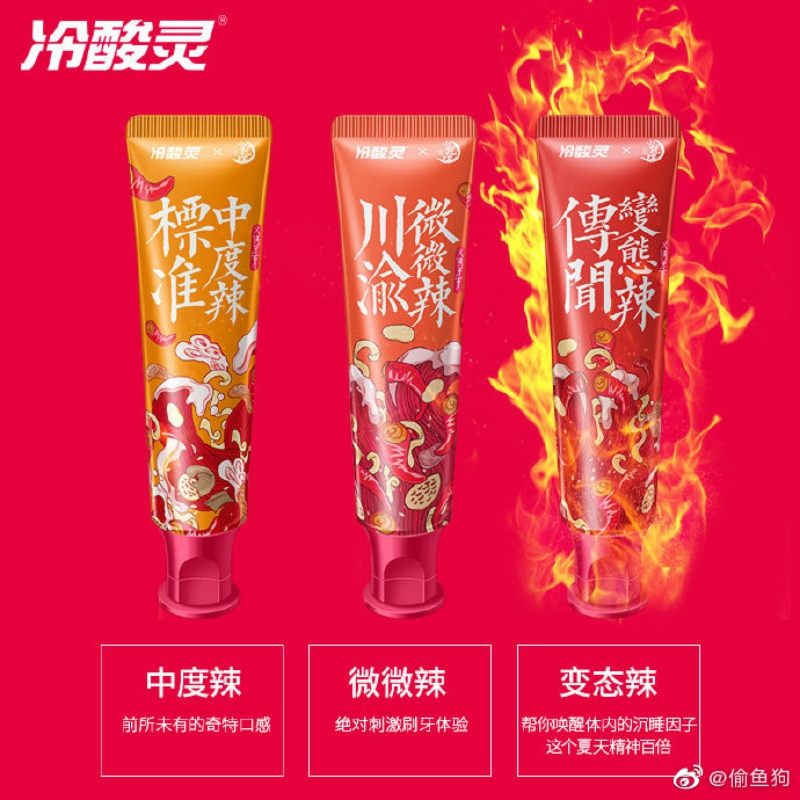 One customer claimed that the toothpaste did not taste spicy at all at first contact.
However, as the foam increased, she felt that her mouth started to feel as if it was in "flames."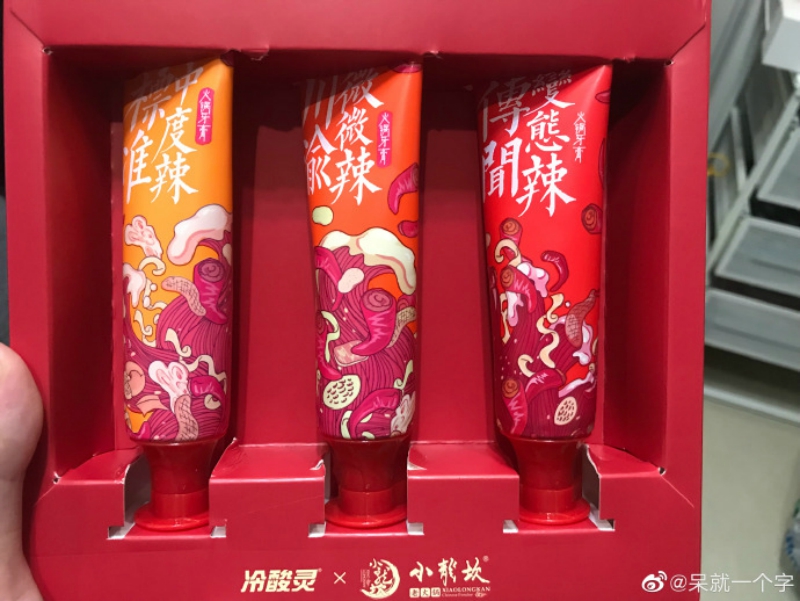 According to Sina News, 3,957 sets were sold in the first three days of sale, while a remaining 300 were sold for as low as 30 yuan ($4.40) each.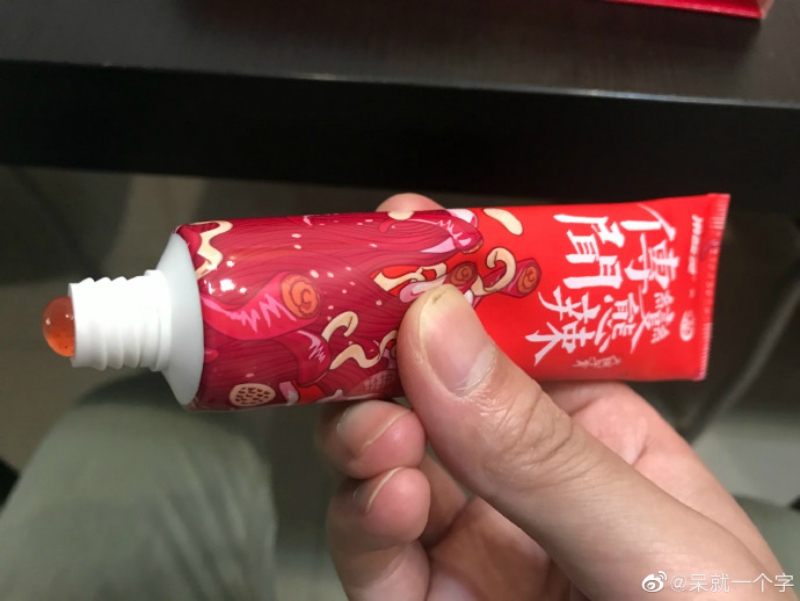 It's unclear if these sets are still available as of this writing, but it appears many people are reluctant to try the product anyways.
Weibo users commented:
"I'm afraid I can't stand it."
"Will this wake me up at 4 a.m.?"
"How about for brushing oral ulcers?"
"Just thinking about makes me feel nauseous already."
"I just want to ask … Does it come with a crayfish flavor?"
Images via Weibo / Leng Suan Ling