Two students at Hong Kong College of Technology (HKCT) were kicked out of their own graduation ceremony on Dec. 16 after they refused to stand up for China's national anthem "March of the Volunteers".
School officials had informed all of the graduating students about the rules and their behavior during the ceremony at a Ma On Shan campus, especially while playing China's national anthem prior to the actual event.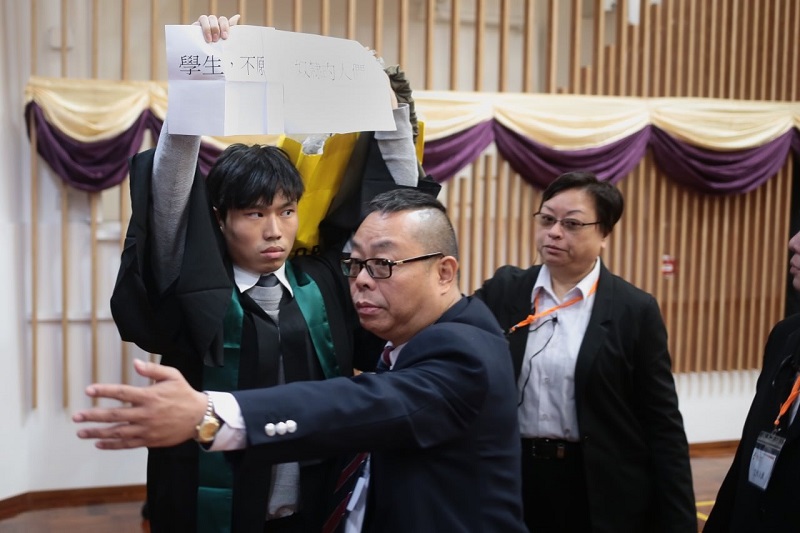 Despite all the warnings, the two students remained seated and refused to listen, according to People's Daily.
HKCT reportedly paused the ceremony for 20 whole minutes due to the two students who disrespected the national anthem. They were immediately ordered to leave the venue where the ceremony was being held. Moments later, dozens of their classmates followed and exited as a sign of support.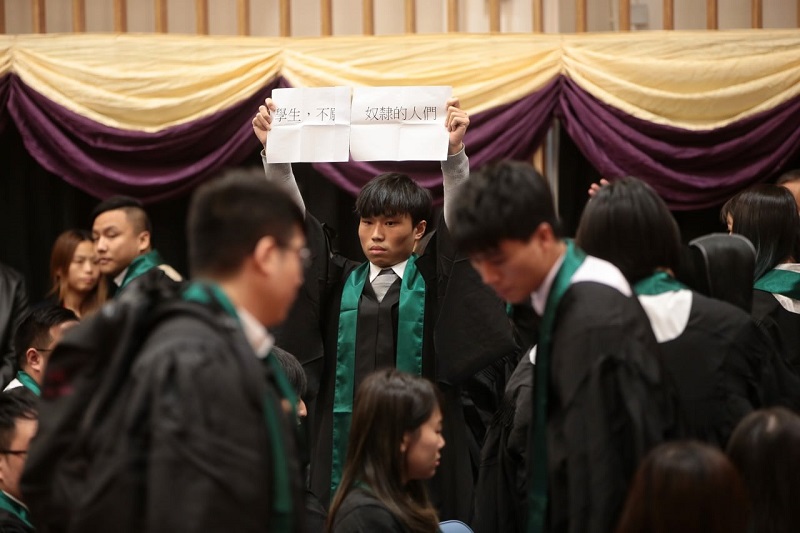 "As a university that loves both its motherland and Hong Kong, HKCT will always remain patriotic," the school's president, Chan Cheuk Hay, said after he spoke with the students involved.
He continued to note and remind students the school's position regarding the matter, and that if they are not aware of it, maybe they chose the wrong university to attend.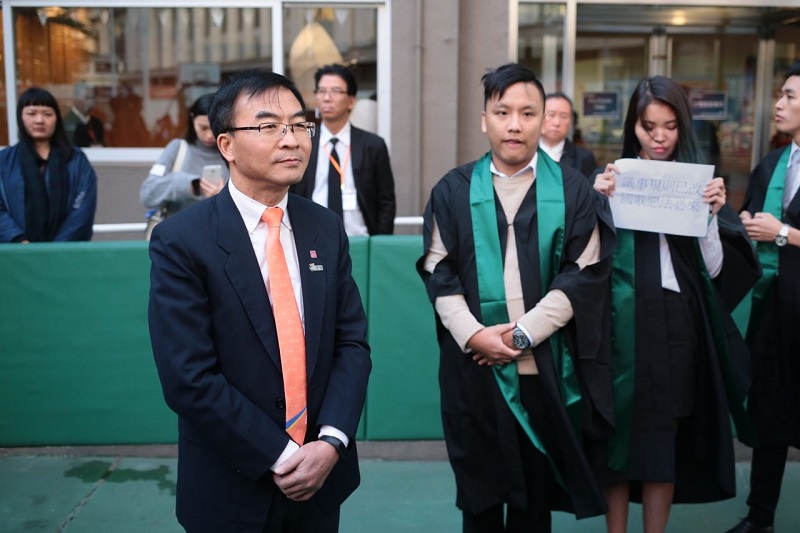 "That we sat down [during the anthem] did not mean we don't respect the national anthem. And if we sang the song, it would not mean we loved the country. We don't understand why the school rejected the social work students it trained up during the graduation ceremony just because of a national song," one student told the HKCT president, South China Morning Post reported.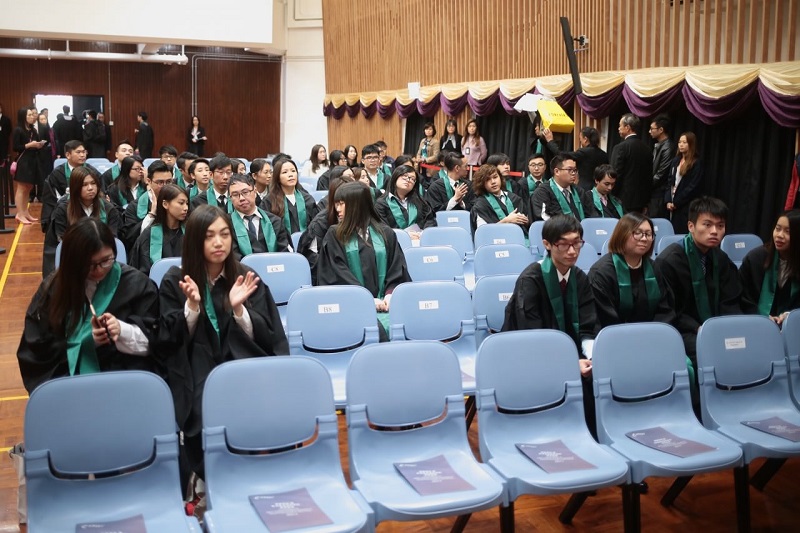 The students believed that it's their duty as graduates of social work to stand up and speak out against the Chinese government for not doing a good enough job for the people of the country. Those who participated in the walkout did not receive their certificates.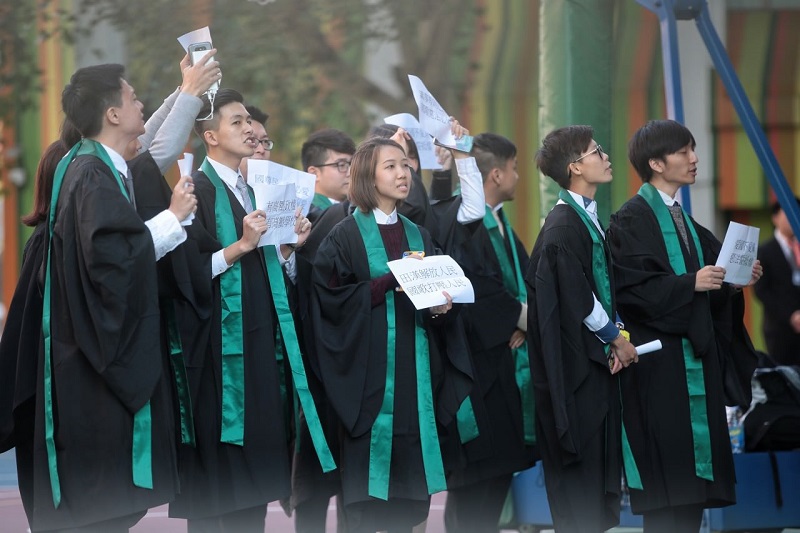 In September, China passed a strict law that could land someone in jail for 15 days for disrespecting the country's national anthem. The law's reach extended to Hong Kong in November, Reuters reported.
It came to effect after many football fans disrespected the "March of the Volunteers" by "booing" during the Hong Kong vs. Laos match in October.
Images via HK01