Travelers hoping to leave Hong Kong remained stuck in the city as departure flights were canceled for a second consecutive day amid escalating protests against the government.
From early Tuesday, demonstrators occupied the terminal building of Hong Kong International Airport, blocking passengers attempting to advance from the departure level to immigration checkpoints.
Departure flights were first canceled from 4 p.m. on Monday (4 a.m. ET) as thousands of protesters swarmed the terminal building, the South China Morning Post reported.
An airport spokesperson told CNN that flights will resume starting at 6 a.m. Tuesday (6 p.m. ET), though some "will be canceled and some will be delayed."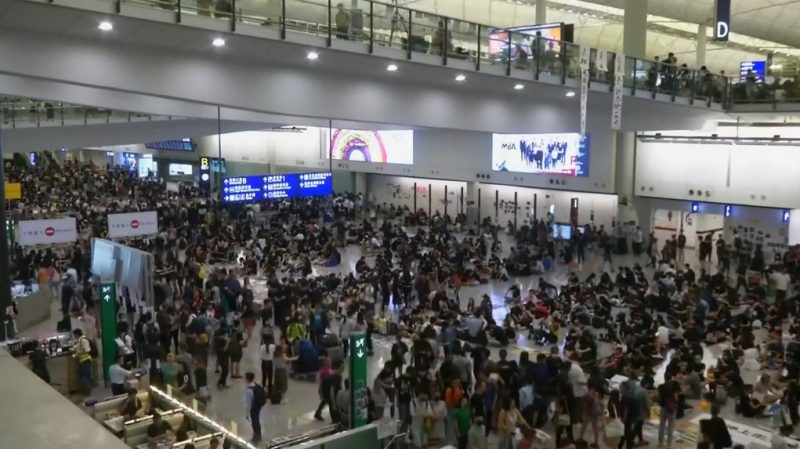 At 5:15 p.m. (5:15 p.m. ET), all outbound flights were effectively canceled, which prompted activists to cheer "Stand with Hong Kong, fight for freedom!" and "Hong Kong, add oil!"
Shortly, flights that completed the check-in process before 4:30 p.m. (4:30 a.m. ET) were allowed to continue operations.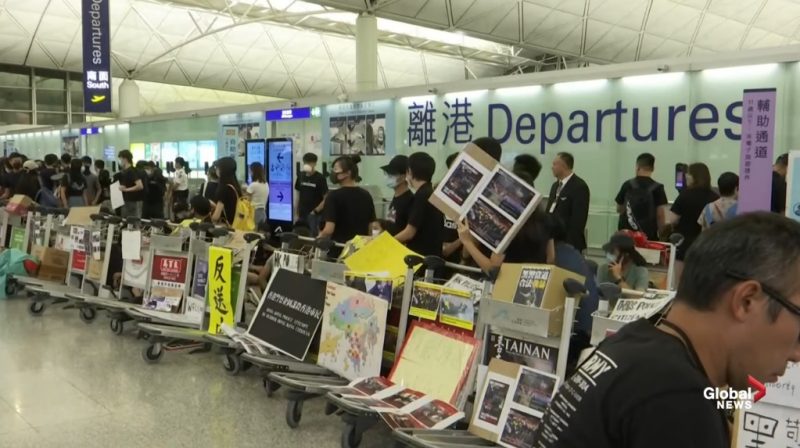 Changes and delays in the flight schedules left most travelers confused, frustrated and worried.
"We're supposed to be home right now," a 23-year-old student trying to return to Europe said, according to Time. "We've been in the airport for more than 24 hours, we're super tired, we just want to go see our families — and we have exams in ten days. We need to get home and study."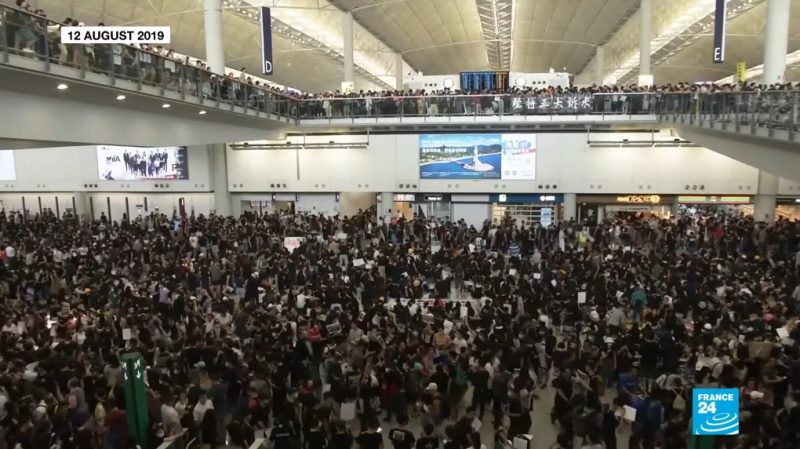 A Shenzhen employee with a canceled flight bound for Paris was unable to reach his airline.
"Personally I'm very affected so I don't like it, but then so many people fighting for something I don't know what is best — my personal interest or the full community. I don't know what I can do," he told CNN.
Airlines offered varying advice to customers. For one, HK Express told patrons to check the latest flight information, adding that planes may even leave earlier than scheduled.
Meanwhile, Cathay Pacific urged passengers to avoid the airport and postpone non-essential travel on Tuesday and Wednesday.
Protesters clashed with riot and tactical police when they arrived at the airport. Paramedics joined the scene to attend to injured and unconscious individuals and as ambulances left, the police attempted to leave the area.
After making several arrests and deploying pepper spray at protesters multiple times, tactical officers were the last to leave the scene.
Late Tuesday night, airport authority were reportedly granted an injunction order against protesters occupying the building. It has not yet been made clear regarding the scope of this injunction or how it would be enforced to remove protesters.
Featured Image via Getty