After enduring ridicule and toxic vitriol for a cooking video she did for BBC over a year ago, TV presenter Hersha Patel is now set on turning the hatred into positivity.
Hersha revealed in an interview with NextShark how she is able to take the online criticisms in stride by using optimism and a lot of humor.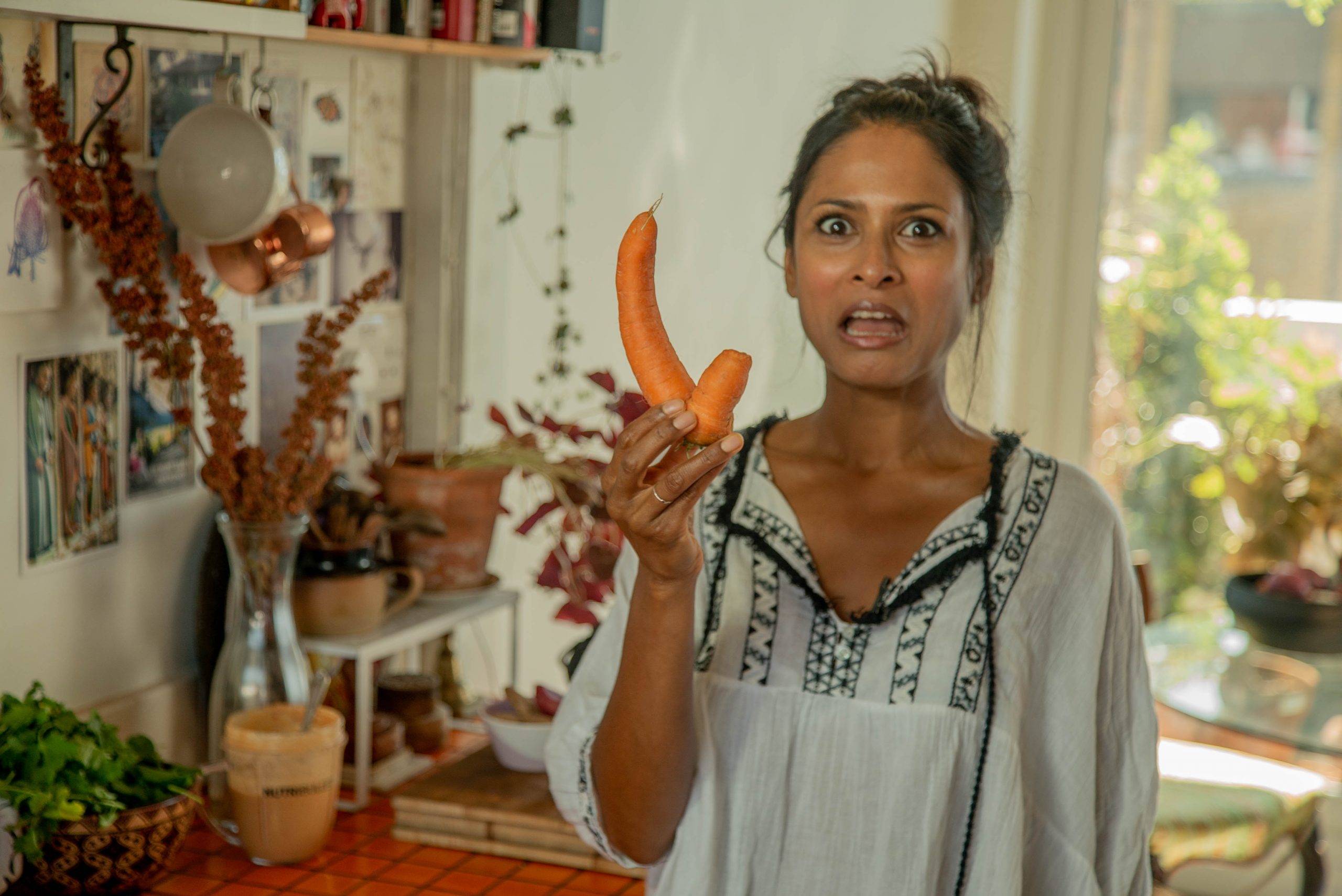 Living a Purposeful Life
Born to the only Indian family in a small England village, Hersha began her showbiz career behind the camera, directing and editing for shows before she transitioned to presenting and acting in front of the camera.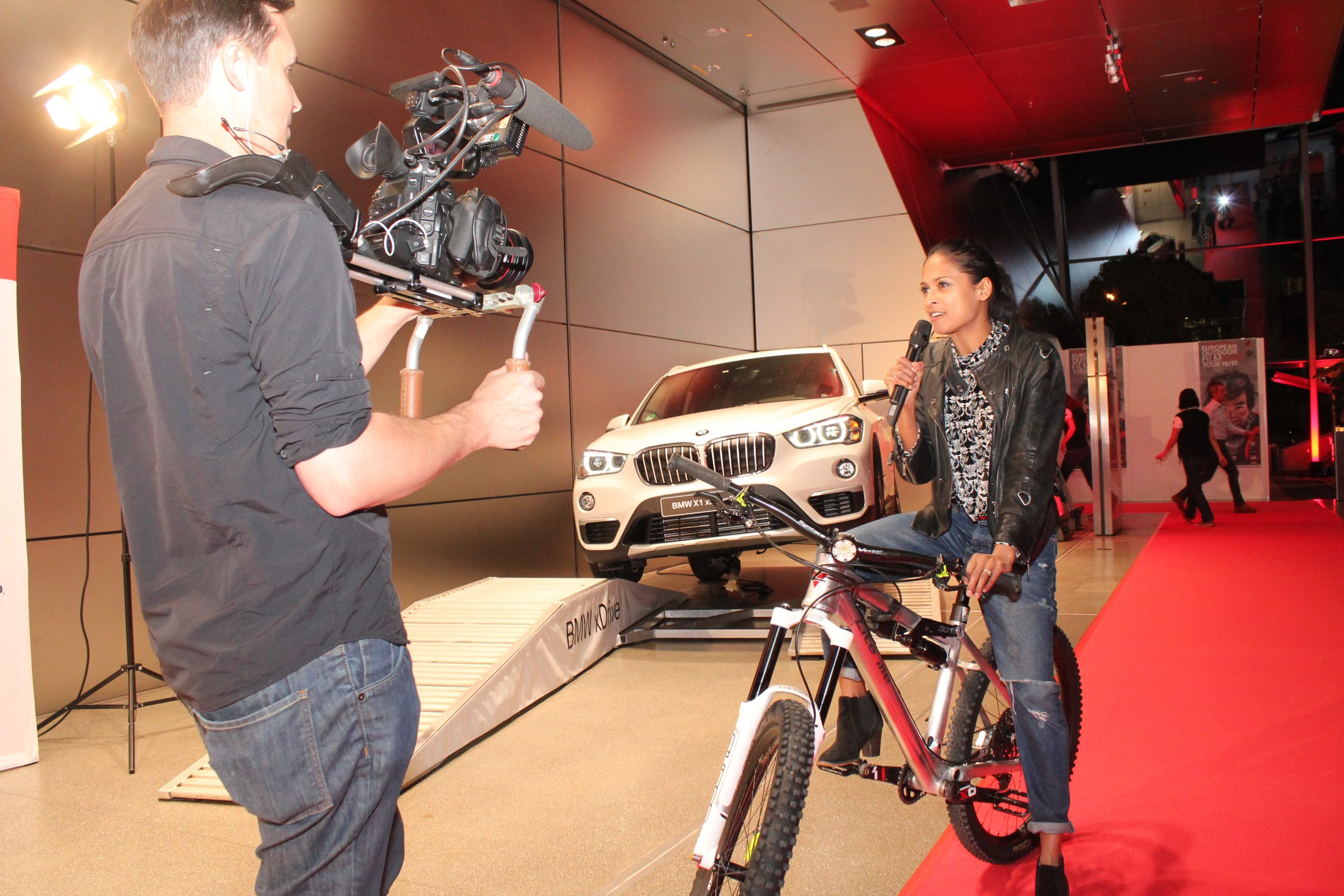 Utilizing her background in TV production, she launched a YouTube channel in 2012 to "create new opportunities, pursuing my interests in food and comedy."
"I always loved making funny sketches alongside the cooking so that became my style."
According to Hersha, she is all about comedy, entertainment, mental health and creative adventure on camera.
"I grew up with strict South Asian parents so am pursuing acting and performing late in life. It's scary but I'm glad for it."
Meanwhile, she describes her off-camera persona as "boring."
"I love early nights, staying in and watching telly and reading, I do also love adventure, surfing being a favorite, I'm terrible at it but love it."
Hersha revealed that she has become very interested in mental health, well-being, and "what it means to live a purposeful life" which she tries to bring into her daily life on and off camera.
"I suffered a long illness a few years ago and this opened my eyes to spirituality, mediation and a lot of Vedic (Indian) philosophy which has changed my life for the better," she said.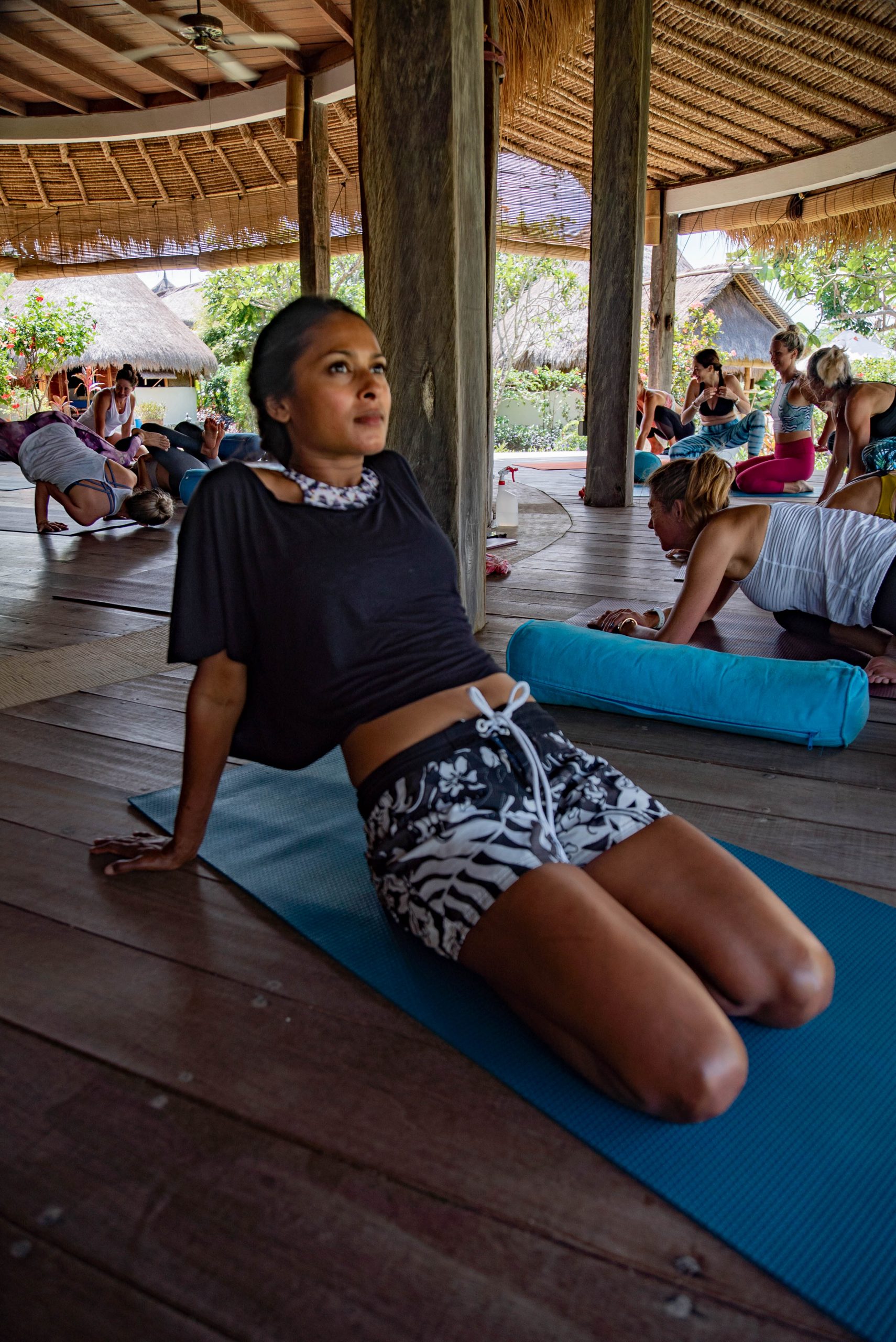 Food as a Family Connection
Hersha recalled that she developed her love of cooking after spending time watching cooking shows with her parents as a child.
"They didn't have much time off so I loved watching them with my Dad especially," she noted. 
She shared that she mostly focused on Indian food on her YouTube channels as it was the food she grew up with but didn't cook every day.
"My mum only ever cooked Indian food and our house was filled with loads of spices, big tubs of flour and rice!"
Hersha revealed that as a child, she and her siblings would ask their parents to cook non-Indian food to fit in.
"As we were the only Indian family in a very white Village in England, my siblings and I would want to cook non-Indian food to be like our friends."

Since cooking has always been very important in her family, she now uses it as a way to feel more connected to her parents. Today, Hersha says she is comfortable in just creating what she has in her kitchen.
"I'm very comfortable cooking with spices but really I cook a mix of dishes," she noted.
Apart from Indian and British cuisine, Hersha says she loves a variety of Asian food.
"I love Vietnamese, Thai, Japanese, Indonesian!" she said. "Living in London, I am spoiled for choice. I don't cook a big range as I'm not an expert in the field but make summer rolls, my version! Pho, my version, Thai green curry also (I know that's so British!)."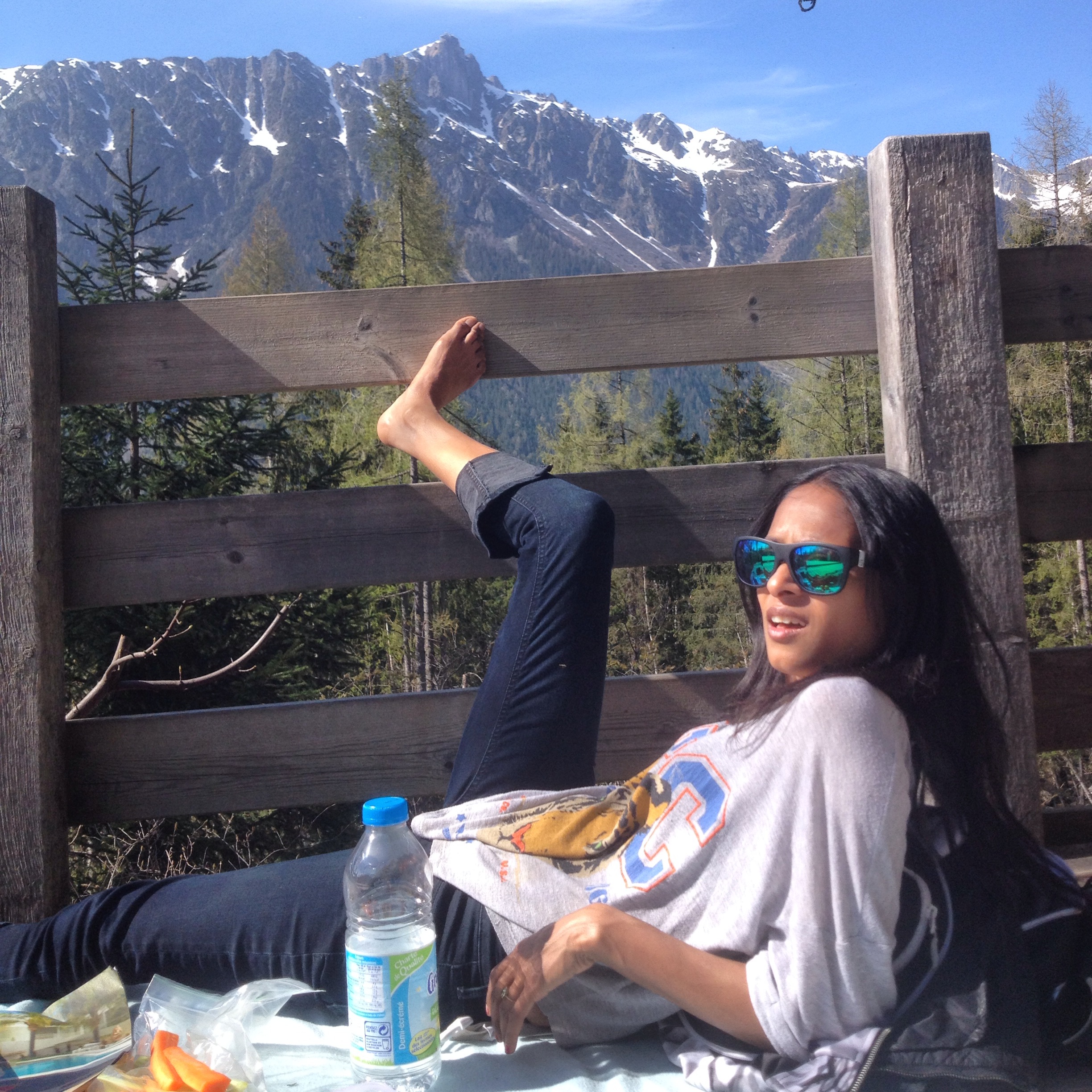 Becoming BBC's "Egg Fried Rice Lady"
In a video published back in April 2019, Hersha would be seen infamously boiling unwashed rice grains into a pan then rinsing the half-cooked rice with tap water.  
According to Hersha, she simply followed BBC's instructions to a tee: create recipes for people with limited time and cooking tools.
"The brief was, recipes for novice cooks who don't have a lot of time or many cooking utensils (no weighing scales, special cookers etc) and most likely in a Western style kitchen (which meant no rice cookers!)," she said.  
She revealed that the initial reactions were actually fine after the video was released online. 
"My employees were happy and the recipes seemed to go down well with people online, I had forgotten about them," she said. 
As NextShark reported in July, the video received renewed attention after YouTube comedian Nigel Ng made a reaction video poking fun at Hersha's rice rinsing.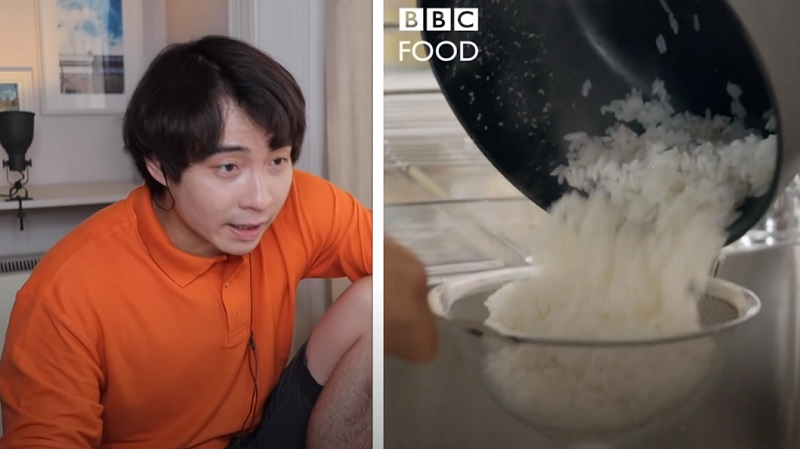 "I thought it was funny," she said. "It was the section of the public who thought it was license to then abuse me that was tough." 
The video not only caught the attention of the Asian community but also eventually attracted reactions from online trolls. Some branded Hersha's recipe as blasphemy while others went as far as harassing her on social media.
"I started to get more and more trolls coming to my social media channel, abusing me," she said. "Initially it was terrifying, thousands of people were attacking all my channels." 
Soon after the recent backlash, Hersha did a collaboration video with Nigel to face both her fans and her critics.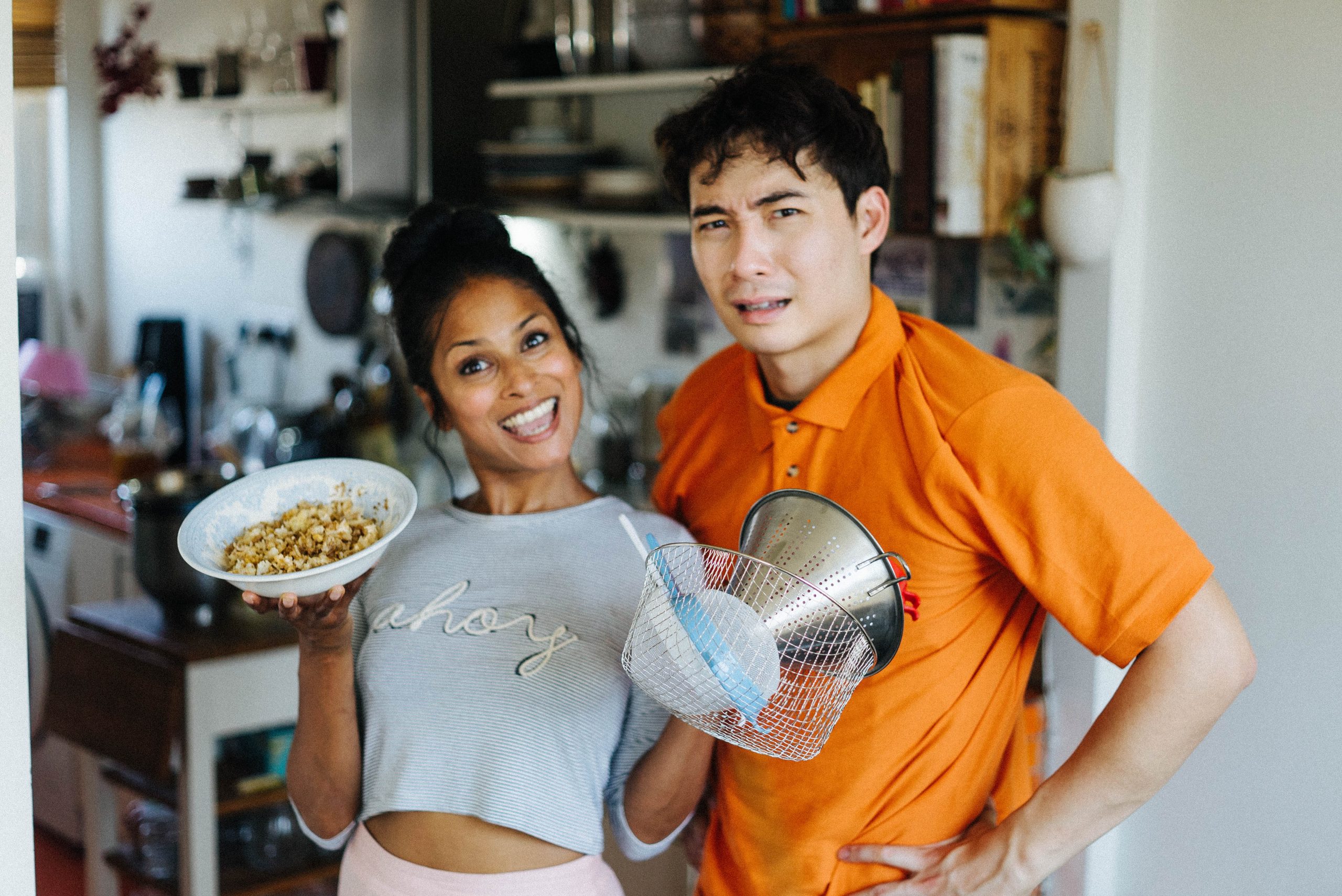 "It was a terrifying experience at first and when our collaboration video premiered I felt sick that I was going to make things worse, but incredibly people seemed to love it."
The video earned a positive response from viewers who cheered her on and defended her from online abuse. 
"Overall, I'm glad it happened. Thankfully, Nigel and I have embraced the narrative and turned the negativity into positivity," Hersha said.   
"It was amazing to see that in a couple of posts the tide turned from absolute hate to love and kindness, I have been overwhelmed by the amount of messages people have written to me telling me I'm a good example of how to deal with online abuse. It's been really humbling to be honest."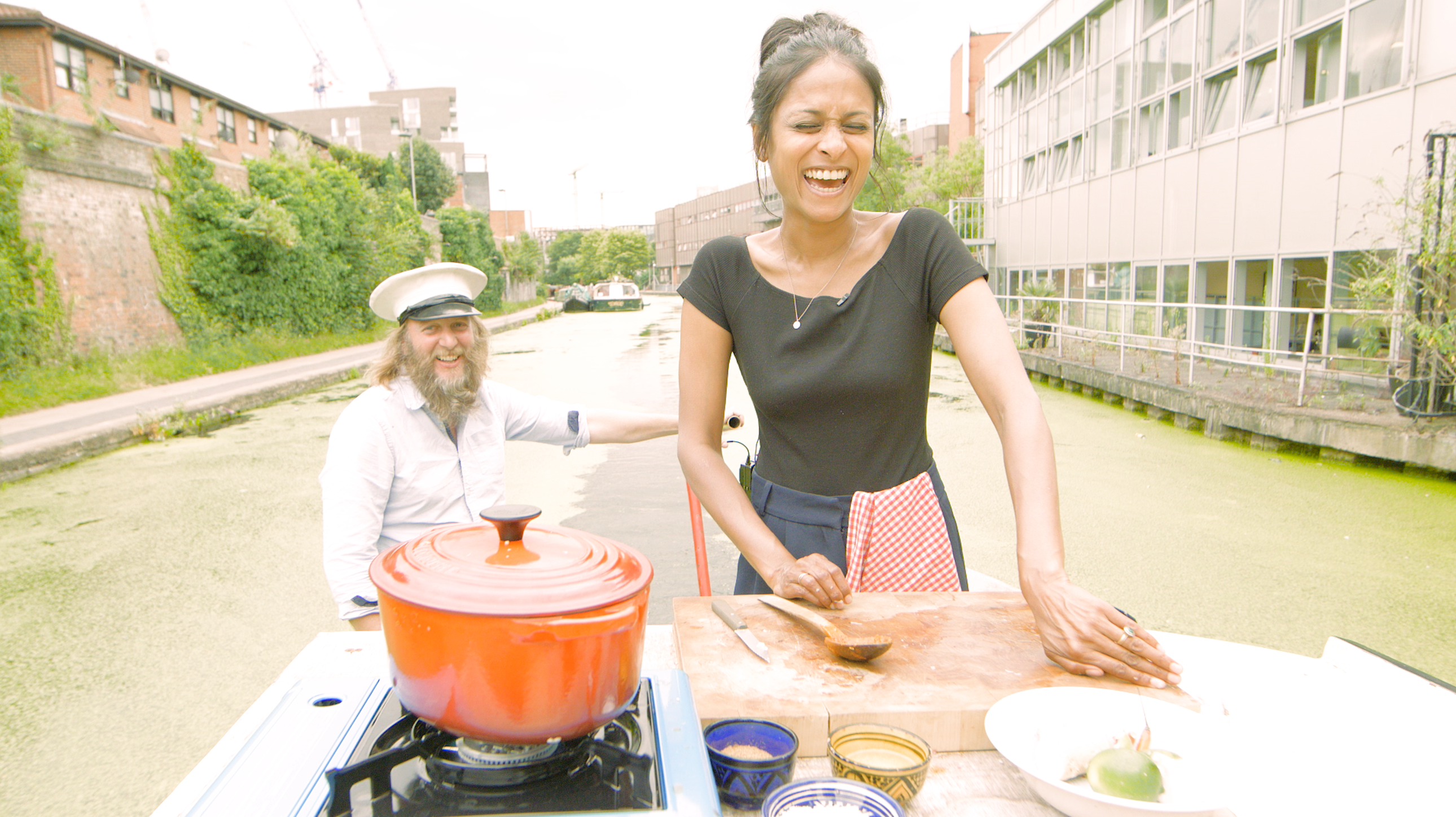 Hersha said that while the audience response, including backlash, is part of being a public figure, it is up to her to handle it in a positive manner.
"The whole thing became an issue of 'cancel culture,' cyberbullying, and mental health for me. It's OK to disagree with things of course," she explained. "I was so happy for Nigel and his success, but abuse on this scale can seriously damage lives, and I was conscious of wanting to set a good example, even though I was scared and wanted to hide."

"Kindness, sense of humor and connection not anger, hate and resistance is what I kept meditating on!" she continued. "And the result has been amazing, Nigel is a friend now and we have created a positive narrative from this."
Hersha revealed that she and Nigel will be making more videos together as "Auntie Hersha" and "Uncle Roger" in both of their channels. In fact, she said they shot a brand new video last Friday, which will be coming out soon.

"I've been wanting to focus solely on comedy and acting for a while now so My YouTube channel will see more comedy uploads from me."
For more of Hersha, she can be found on YouTube, Instagram, Twitter and TikTok.
All Images via Hersha Patel