A classy evening of insightful conversations, showstopping musical performances and engaging activities marked Hennessy X.O's Mid-Autumn Festival celebration.
Hennessy's free special digital event "A Moonlight Odyssey," which was streamed via Facebook Live on Sept. 23, featured some of our favorite Asian American celebrities playing an unexpectedly lively game of mahjong, preparing must-try food and drinks and performing songs every music-lover should hear. 
Host Harry Shum Jr described Mid-Autumn Festival as that time of the year "when the moon is at its fullest, the harvest is plentiful and families around the world come together to share laughs and create deeper bonds."
He noted how families traditionally gather to share a meal, honor their ancestors, light paper lanterns and eat delicious mooncakes. Shum highlighted that while recent celebrations may have brought some changes, "One thing remains the same: wherever your odyssey has taken you tonight we toast under the same moon."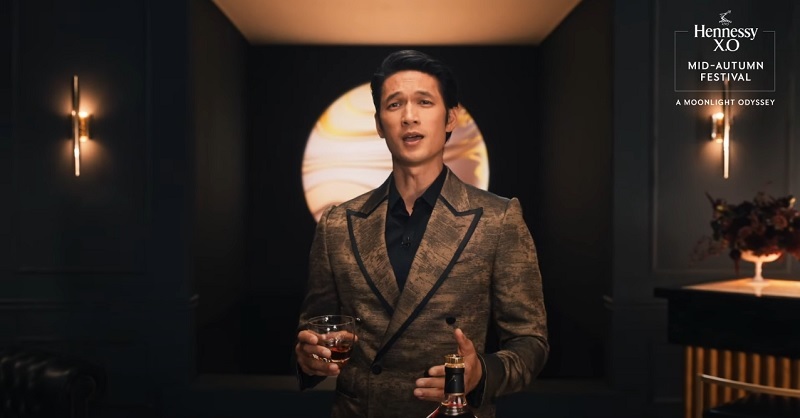 Author and restauranteur Eddie Huang shared a special game of mahjong with artist Devin Troy Strother, writer Patia Borja and writer-director Olivia Sui.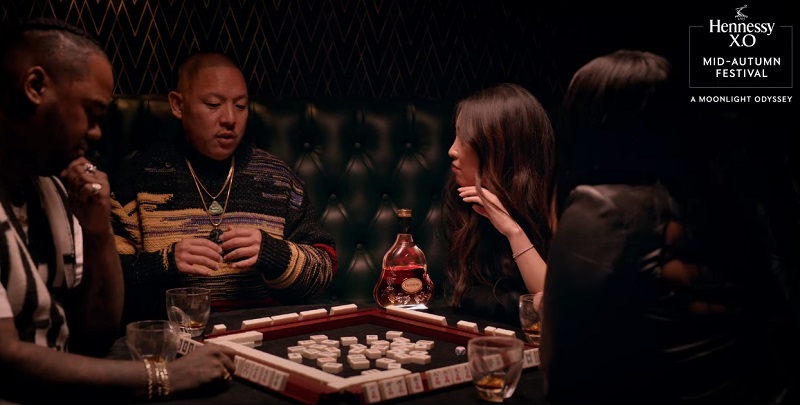 In between sips of Hennessy X.O., Huang discussed the significance of using traditional games and other parts of Chinese culture to connect with others. Huang's mother learned to play mahjong with her Jewish co-workers. To him, mahjong is "like an intersectional game. So, it was like one of the few things I could connect with people growing up." 
Music fans were treated to exciting performances from must-know artists Bohan Phoenix, Guapdad 4000, NIKI and Hayley Kiyoko.
Chinese-born, U.S.-based rapper Bohan Phoenix opened his performance with the upbeat but heartbreaking track "But I Still Love You" and closed with "3 Days in Chengdu," a song about identity and his return to China.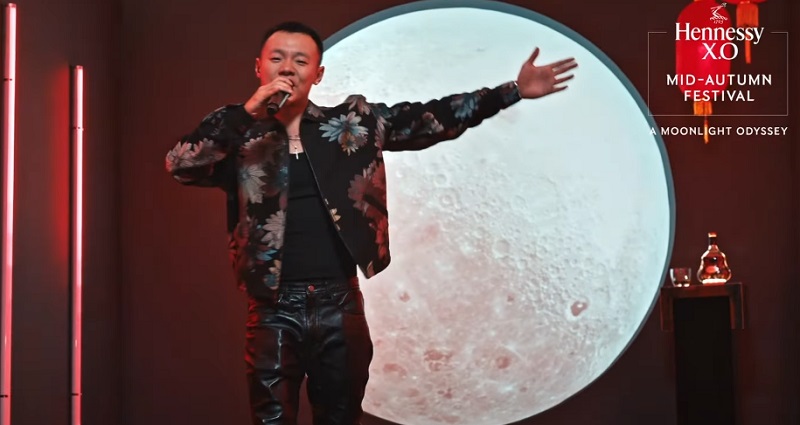 Guapdad 4000, a hip-hop artist of Filipino and African American descent, performed songs "Alpha" and "How Many," while Indonesian singer-songwriter NIKI sang "Selene," "If There's Nothing Left" and "Every Summertime."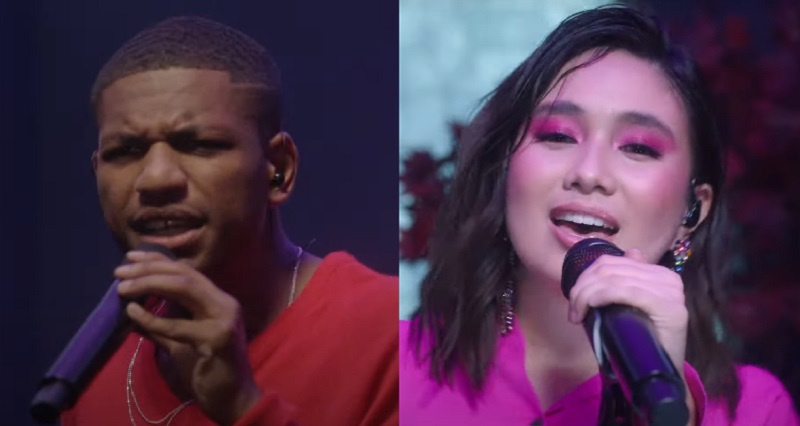 The final performance of the evening was from Japanese American star Hayley Kiyoko, who sang "Demons," "Found My Friends," "Chance" and "Girls Like Girls."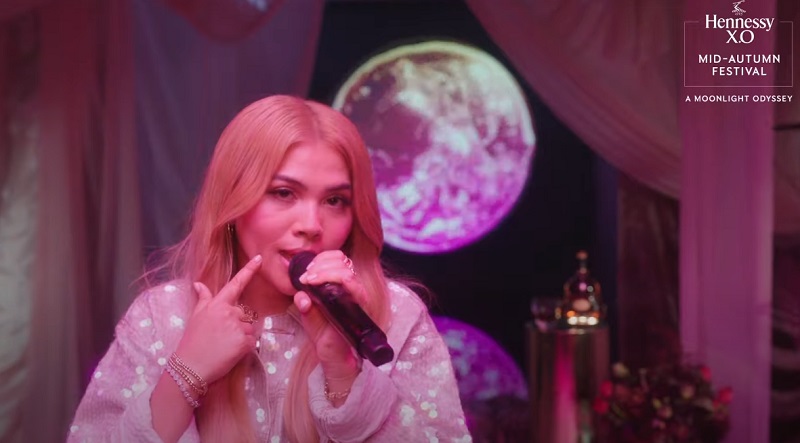 Vietnamese American sisters Vanessa and Kim Pham, co-founders of Asian food label OMSOM, revealed how they started their brand in a bid to "reclaim and celebrate" a variety of Asian flavors and stories. For the event, they prepared Vietnamese lemongrass pork noodle bowls, which Kim said is a dish that they had "growing up at family barbecues and always paired with Hennessy."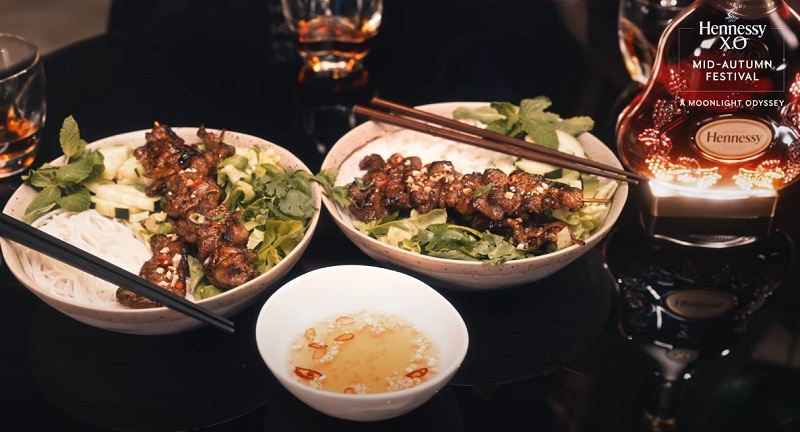 Shum then highlighted Hennessy's commitment to celebrating Asian cultures by pledging funds to their Unfinished Business initiative, which works with the Asian American Business Development Center (AABDC) to provide financial and educational resources to Asian, Black and Latinx-owned small businesses.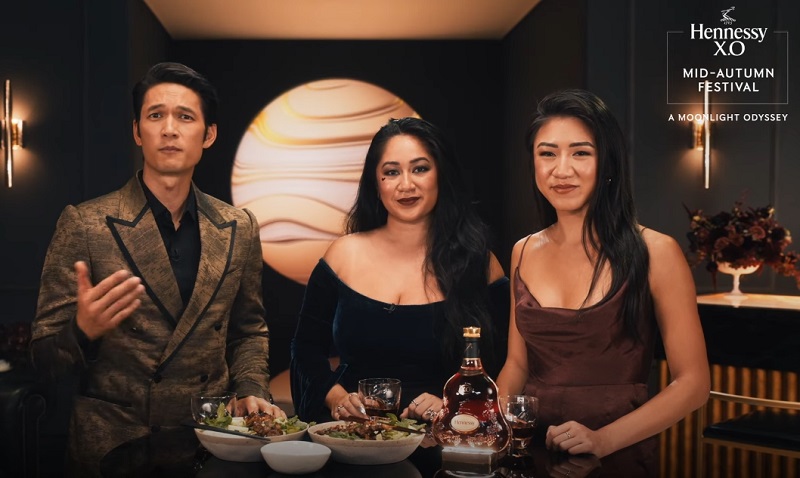 Throughout the event, mixologist Inga Tantisalidchai showed us how to make delicious Hennessy cocktails.
Tantisalidchai first demonstrated how to make her special version of the Mid-Autumn Festival cocktail featuring Hennessy V.S.O.P she calls the "Golden Moment."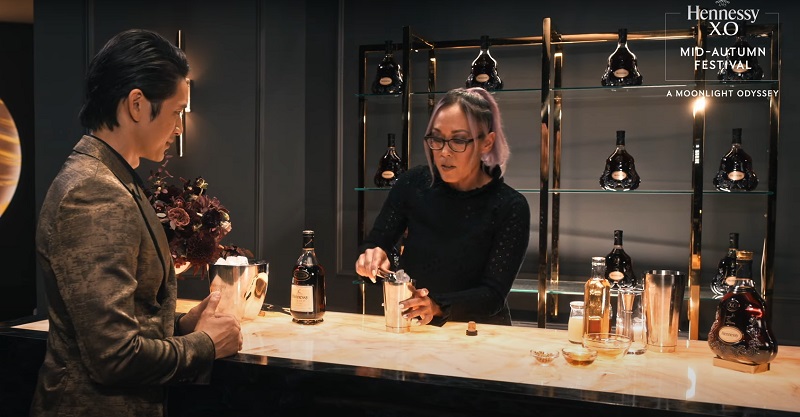 She then prepared a Hennessy V.S.O.P lychee spritzer, a Hennessy version of the lychee martini which uses lychee juice, fresh lychee, ginger liqueur and the V.S.O.P in place of vodka.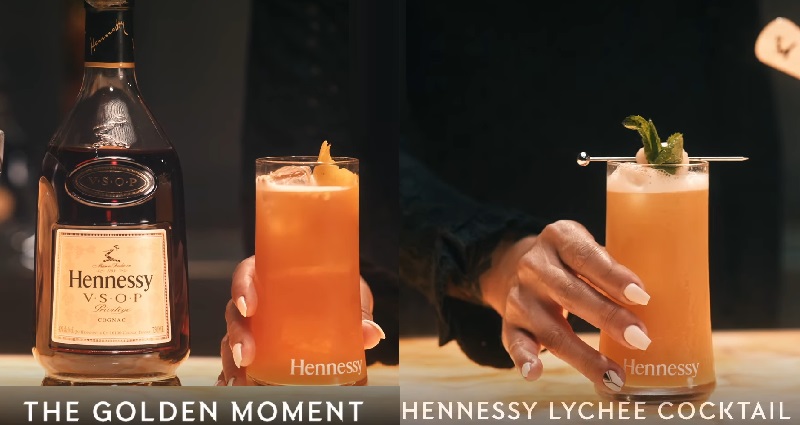 Tantisalidchai closed out by creating a Hennessy X.O. signature serve. This beautiful drink is crafted by creating an ice cube made from chrysanthemum tea and pouring 1.5oz of Hennessy X.O over top. While she says that any type of tea can work, she prefers chrysanthemum tea as "it adds some nice floral notes to it."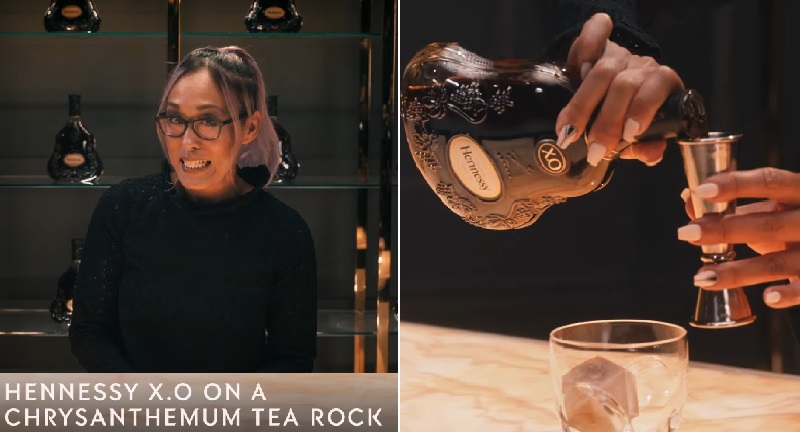 Those who missed the hour-long celebration can watch it for free on Hennessy's website and YouTube (viewers must be 21 and over). 
Feature Image via Hennessy X.O
This post was created by NextShark with Hennessy X.O