K-pop star Goo Hara has died.
The 28-year-old idol, who rose to fame as a member of the girl group KARA, was found unconscious in her Seoul residence at 6:09 p.m. on Sunday, the Korea Times reported.
View this post on Instagram
An acquaintance who tried to visit Hara in her Cheongdam home reportedly found her body and called the Seoul Gangnam Police, who are now investigating the case.
Hara's Japanese management label, Production Ogi, released a statement through South Korean agency 8D Creative asking news outlets to refrain from making speculations about her passing.
"Currently, the family members of the deceased, as well as her friends and acquaintances, are going through a tough time from psychological impact and instability. Therefore, we earnestly ask that media outlets and their related personnel, as well as the fans' condolence calls, refrain from spreading rumors or speculative reports," Production Ogi said, according to Allkpop.
The label added that it considers holding Hara's funeral privately, though consultations have yet to be made with her family.
Following the news, fellow KARA member Seungyeon allegedly headed straight to Hara's residence.
The pair, who maintained a close friendship after KARA's disbandment in 2016, had consistently kept contact "even until a few days ago," an acquaintance of Seungyeon told E Daily.
View this post on Instagram
Hara sparked worries in late May after attempting to kill herself, which she later apologized for.
Last year, she also raised concerns after sharing disturbing images of injuries she sustained from her ex-boyfriend, Choi Jong-bum.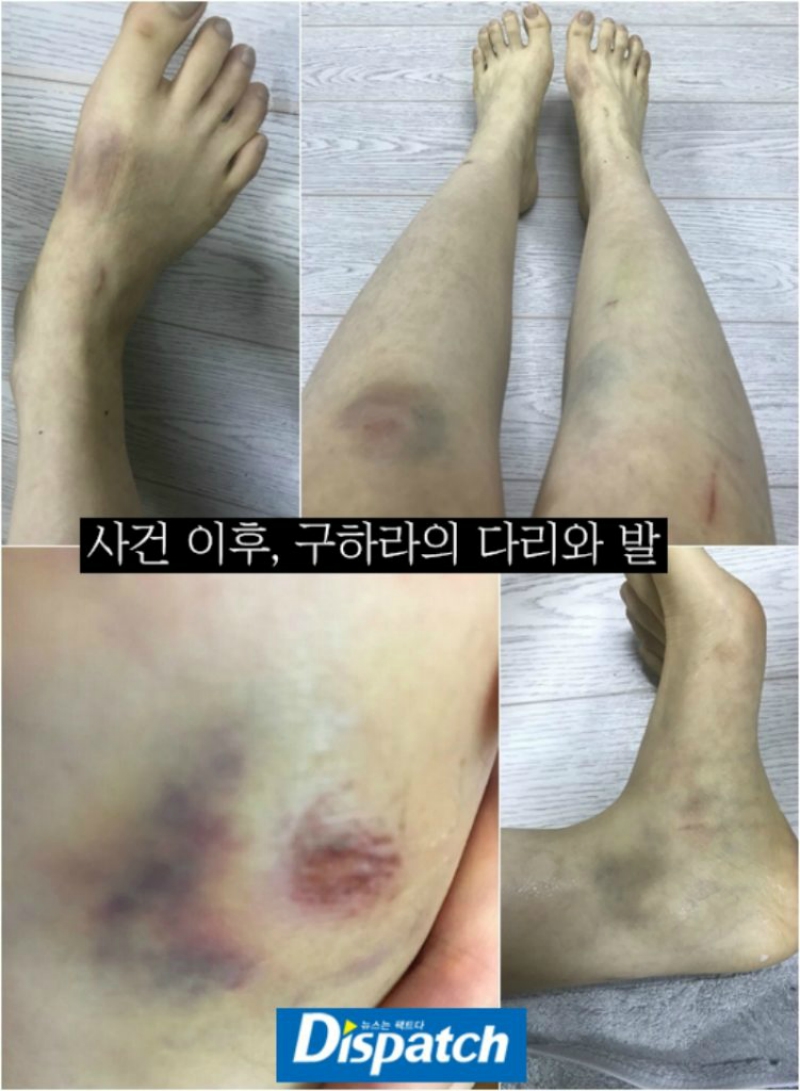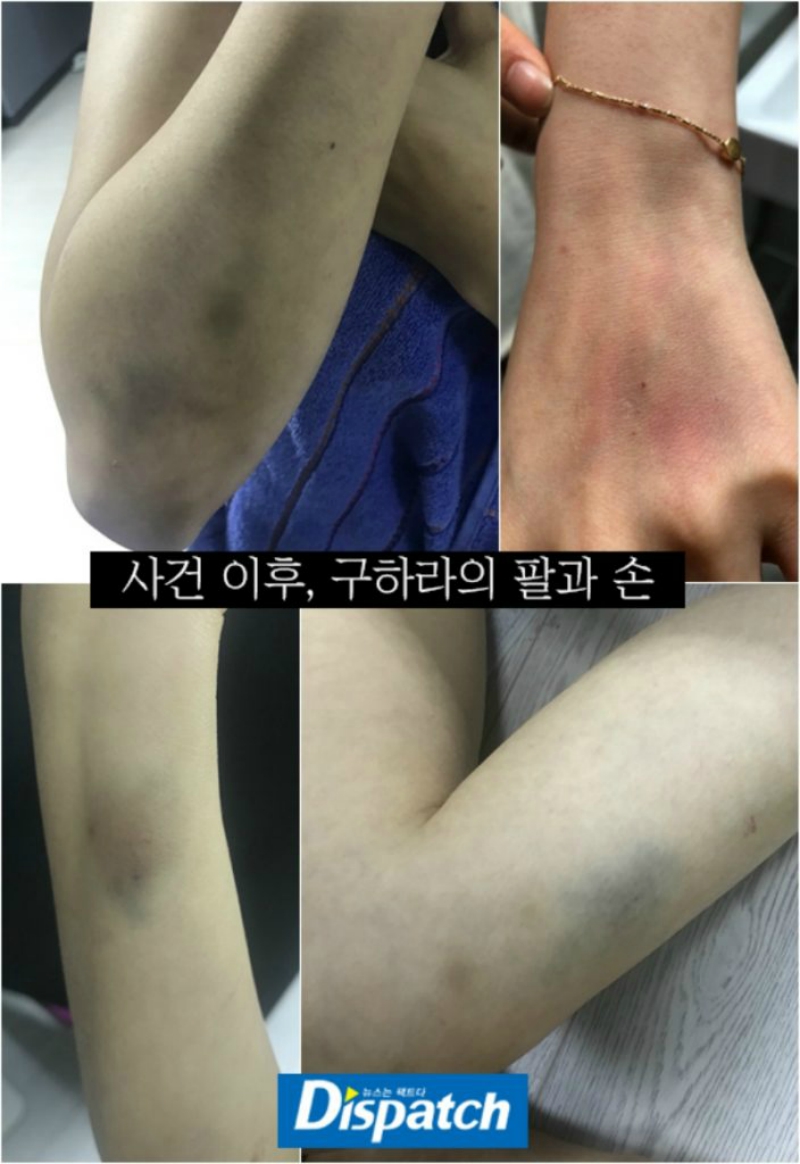 Choi, who was initially found guilty of physical assault — among other crimes — reportedly filed an appeal in September.
The news of her death prompted supporters to start the hashtag #최종범_처벌 or "Punish Choi Jong-bum" on Twitter:
this is goo hara's abuser, choi jongbum. i will not forget his face and never forget what he has done to her. i encourage people to continue spreading his face and name and shame him#최종범_처벌 #최종범_유죄 #최종범_협박 pic.twitter.com/2Vx9rP2pLD

— jeongyeon enthusiast (@1stnovem) November 24, 2019
Kpop stans, let's help bring Goo Hara's sexual abuser to jail. Their case is still ongoing and the pig is still roaming free. We might be too late to save Hara, but we can at least help bring justice for her & all the abused women out there. Use the hashtag: #최종범_처벌 pic.twitter.com/fsQgeksjzp

— blackpink party (@bpteaparty) November 24, 2019
tw // sexual abuse

this man (choi jungbom) is goo hara's ex boyfriend who abused her physically and mentally to the point where she had vaginal tear and worse. he beat her up and threatened to release her sextape.
he's still walking free.
please trend:#최종범_처벌#최종범_유죄 pic.twitter.com/qSDGb8Q9C8

— ⛩ (@S4IL0RS4TURN) November 24, 2019
Hara previously mourned fellow K-pop star and friend Sulli, who took her own life just last month.
"Sulli, I'm sorry that I can't go because I'm in Japan. I'm so sorry that this is the only way for me to greet you. Go there and be well as you do what you really want to do. I'm going to do my best and try to live your share too, I'll work hard. Everyone, I'm okay. Sulli and I were really close, we were like real sisters, and that's why I wanted to speak to her like this so I turned on the live broadcast. I apologize. I'm sorry. Don't worry, everyone. Sulli, goodbye," she said in an Instagram Live video, according to Soompi.
Sulli & Goo Hara, please be happy now on Heaven.#goohara #RIPGooHara pic.twitter.com/90N5gtL96M

— BLACKPINK Treat Better. (@yerimiese_kim) November 24, 2019
Several K-pop acts have postponed their promotions to mourn Hara's death, including NCT 127, MAMAMOO and Park Ji Hoon.
Feature Images via @koohara__ (Left, Right)