Meet Malea Emma Tjandrawidjaja, the 7-year-old Indonesian-American girl who became an internet sensation overnight for her amazing talent when she belted out the national anthem before the LA Galaxy and Seattle Sounders soccer match on Sunday.
Tjandrawidjaja went viral on Twitter after LA Galaxy posted the video of her singing the national anthem in a powerful voice at the StubHub Center in Carson, California. The clip has received over 2.17 million views as of the time of writing with more than 13,400 retweets and 41,000 likes from netizens.
MUST-WATCH: 7-year-old @MaleaEmma delivers one of the best 🇺🇸 national anthem performances in @StubHubCenter history. pic.twitter.com/SPTY2naMDA

— LA Galaxy (@LAGalaxy) September 24, 2018
Her rich background in singing has certainly paved the way for her new fame. According to her bio in IMDB, Tjandrawidjaja loved singing since she was an infant.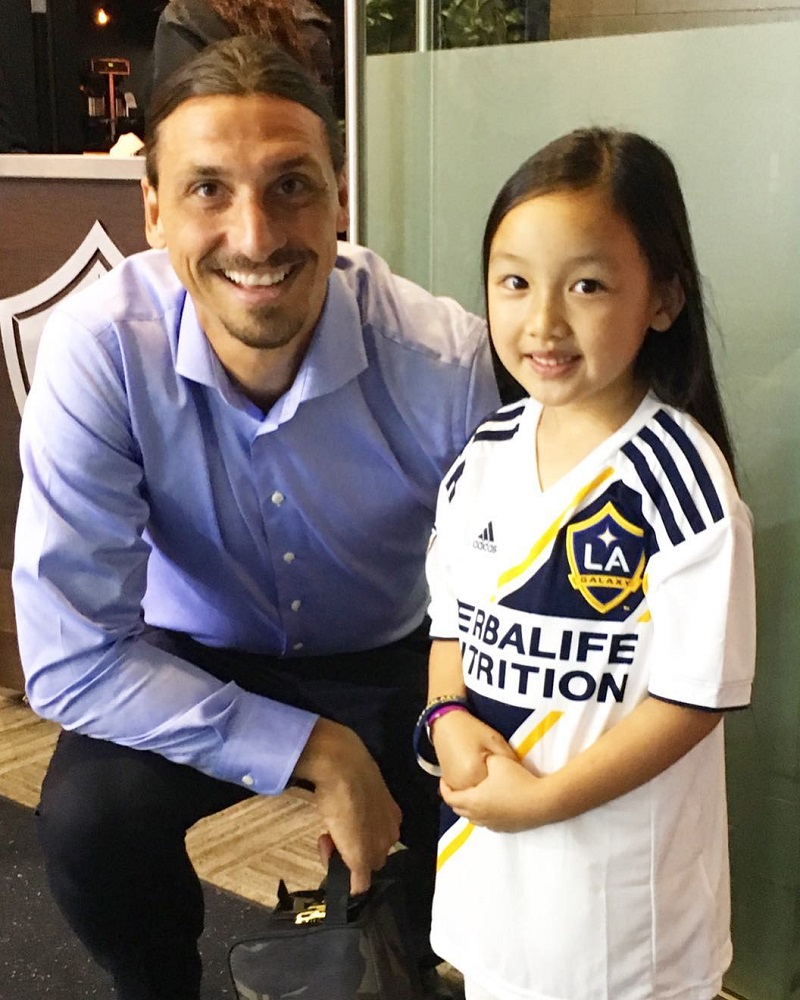 She started taking singing lessons at the age of 3, according to her father, Arman Tjandrawidjaja, who recently spoke with All the Moms via USA Today.
"She's been singing forever. Basically before she could speak. Always singing," he said, adding that she even sometimes sings while in the shower or while doing her homework without her realizing it. "Sometimes we have to tell her to be quiet."
Tjandrawidjaja then made her singing debut at the Carnegie Hall in New York City in July 2017.
Apart from her singing career, Tjandrawidjaja also acts on stage. She recently appeared as Molly in the star studded "Annie" musical held at the Hollywood Bowl in July 2018.
Not just at stage plays, though, but she also appeared in several television commercials including Amazon, Lenovo, Kiehl's and Jeep, to name a few.
This wasn't the first time she sang the national anthem at an event, however, this is the first time she performed to a crowd with thousands of people watching her at the StubHub Center.
"She always gets nervous before every performance. I told her it's fine to be nervous because you never show it," her father told All the Moms. "She's actually very shy. And I tell her it's fine however she does. It's just good exposure and good experience."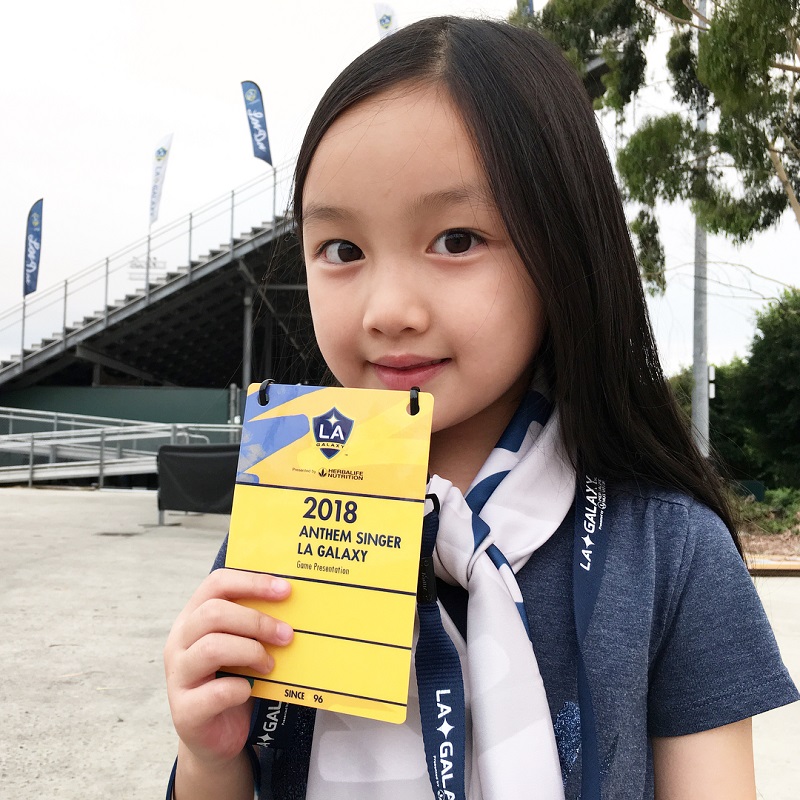 As for her wish, Tjandrawidjaja's father revealed that she always wanted to sing with Christina Aguilera.
"If you ask her, her main wish is to sing with Christina Aguilera. That is her main goal. She is her favorite singer. But for us, well, she is still pretty young. We don't know where this will end up going. We are just trying to introduce her to a lot of opportunities," he said.
Her performance at the StubHub Center certainly attracted much attention not just from netizens, but coming from many famous people including Swedish soccer player who now plays for LA Galaxy, Zlatan Ibrahimović.
MVP of the game! https://t.co/eZ2WdQsVN7

— Zlatan Ibrahimović (@Ibra_official) September 24, 2018
Even the International Champions Cup's Twitter took notice of her stellar performance at the soccer game that they want to see her perform next year.
What an incredible performance, @MaleaEmma! We would love to have you performing at next year's International Champions Cup!

— International Champions Cup (@IntChampionsCup) September 24, 2018
Congratulations Malea!
Featured image (left) via YouTube / Major League Soccer | (right) via Instagram / maleaemma