This is the horrifying moment a 10-year-old girl in northern China got stuck on a moving walkway just after taking a step.
The incident occurred inside a shopping mall in Guyuan, Ningxia Hui Autonomous Region (NHAR) on Aug. 9, Sina News reported.
In the security footage, the girl can be seen heading for the walkway with a smaller companion.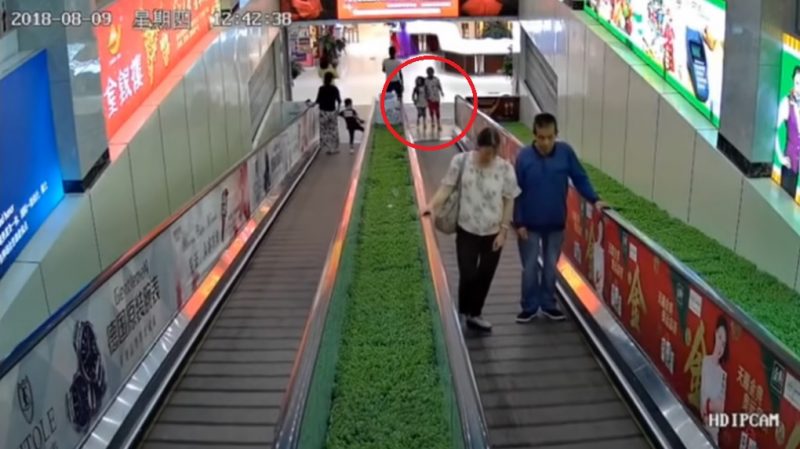 But just after taking a step, the panel she stood on collapsed, leaving her right foot and leg stuck on the conveyor.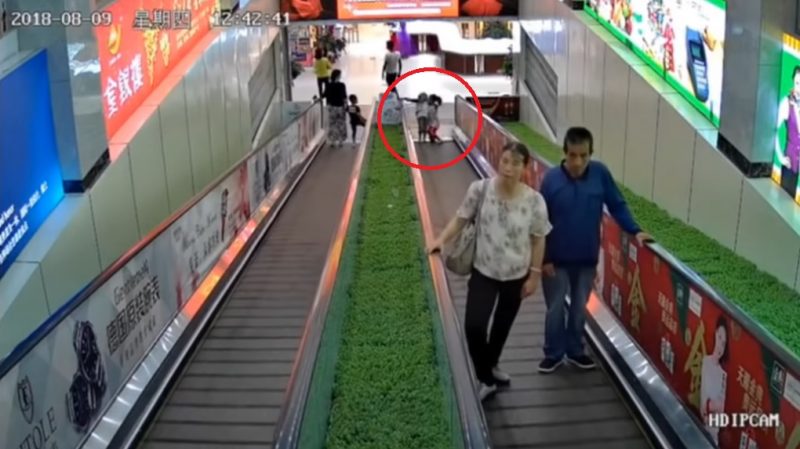 The smaller girl fell with her companion but extended her legs to keep them from the same fate.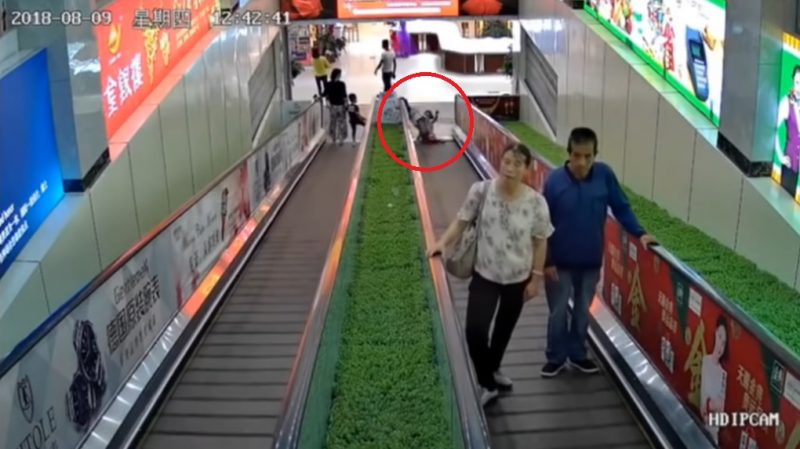 A female bystander from the opposite walkway rushed to the girls' aid and called for help.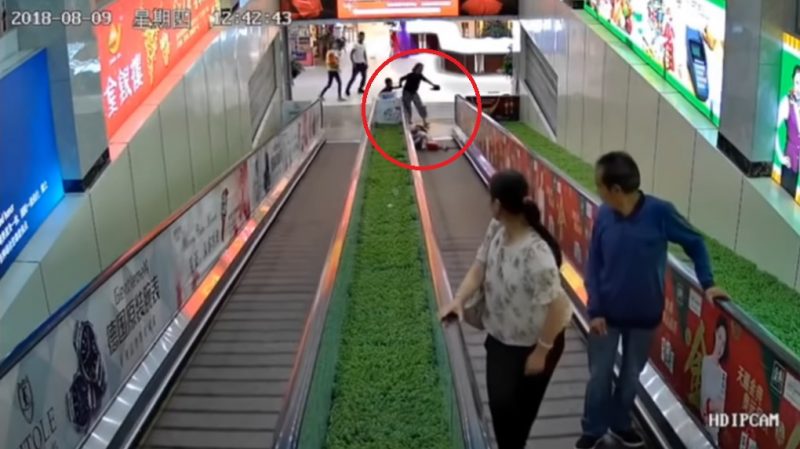 Seconds later, a man pushed the emergency stop button.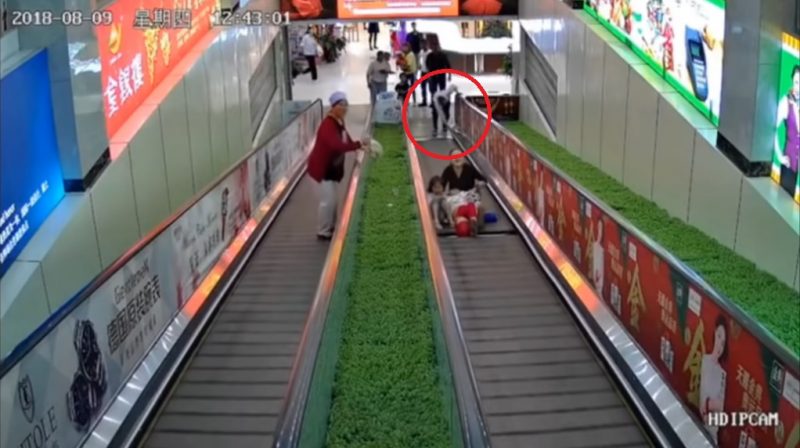 Three more people rushed towards the girl.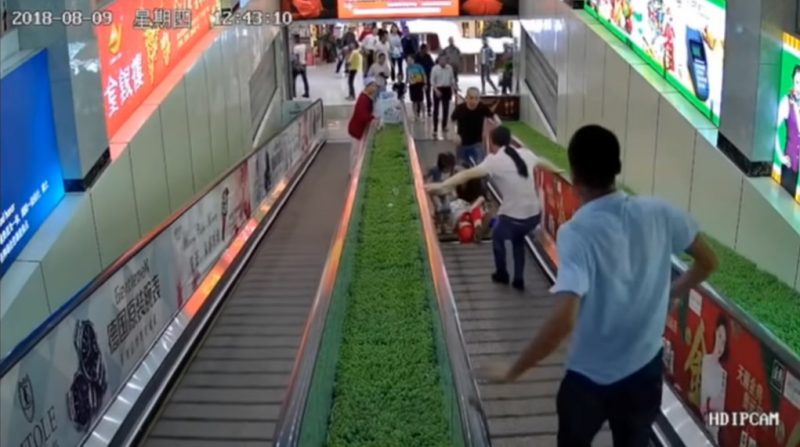 Firefighters eventually arrived and pulled the girl to safety.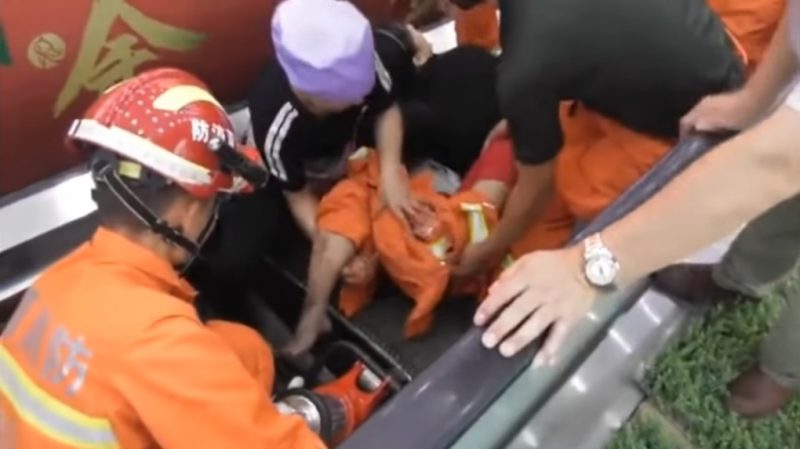 She was then brought to a hospital for treatment, according to The Paper.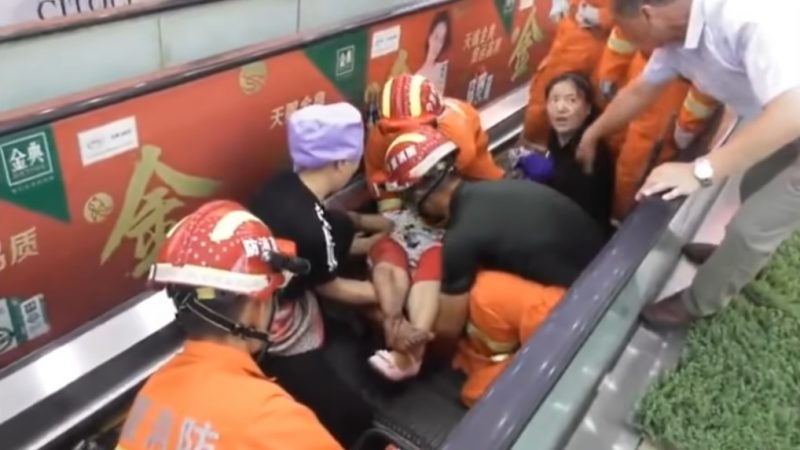 It is unclear who will face consequences over the incident.
Facebook users commented via Xinhua:
"I pray the little girl is alright. Thanks to the firefighters who got her out."
" It's annoying that this keep happening in China, you need to be less tolerant and be much more demanding about safety in there."
"Couple of years ago [I] saw similar gaps in a travelator in Zhuhai. But everyone avoided it niftily."
"Chinese products are unfortunately full of risks and disasters."
"This can be happened anywhere of the world. So be-careful everyone."