China's students are not the only ones stressing about the nationwide university entrance exam known as the gaokao, as parents burn offerings outside a testing center in Baiyin, Gansu province.
Every year in June, more than 10 million students throughout China take the gaokao, China's college entrance examinations on which their entire future depends.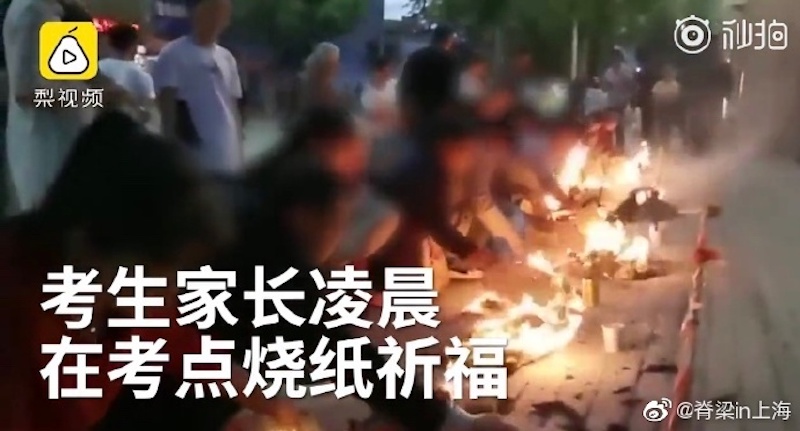 On the night before the big day, worried parents in Baiyin burn offerings to the gods outside the school where the test will be held, according to Shanghaiist.
School officials said that the action is strictly forbidden, but security staff cannot do anything to prevent the parents from burning the offerings late at night or a long distance away from the entrance of the school.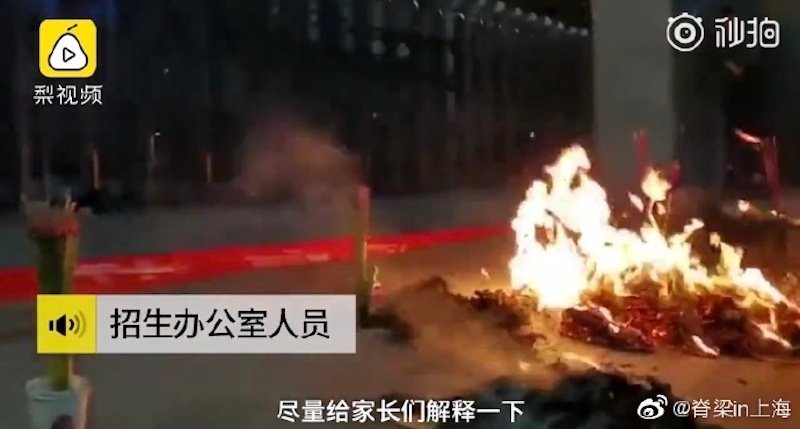 One netizen on Weibo joked that taking an exam is similar to having a funeral, as the burning of offerings is usually done when someone passes away.
Besides burning papers with characters of good fortune on them, parents also hire professional gaokao nannies who are always available if their client needs help with tutoring or preparing them a snack, Sixth Tone noted.
Images via Weibo