Four Korean ex-employees have sued Delta Airlines for firing them allegedly after speaking their native language.
Lilian Park, Jean Yi, Jong-jin An and Ji-Won Kim had been working for a combined total of 50 years for Delta Airlines at Seattle–Tacoma International Airport before the company dismissed them in May 2017.
All but Kim — who hopes to get hers soon — have acquired U.S. citizenships. They believe that their ability to converse in Korean helped them get into Delta, which flies between Sea-Tac and South Korea every day.
But the lawsuit recently filed in King County Superior Court claimed that they were fired precisely for that reason.
"Though assigned to work flights to and from Korea, composed of many Korean-speaking passengers, they were singled out and admonished for speaking Korean."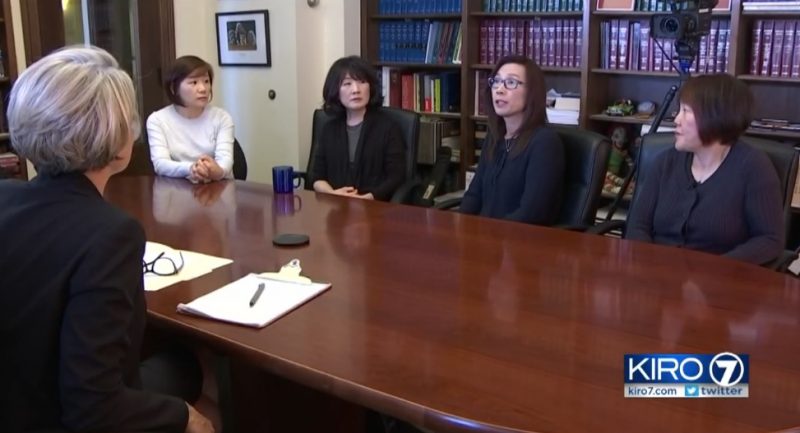 According to KIRO 7, the lawsuit alleges "race and national origin discrimination and retaliation."
Speaking to the outlet, An said that her manager warned of complaints "from the other non-Korean-speaking agents. They feel uncomfortable, so please limit speaking Korean."
But other employees who spoke foreign languages were never asked to do the same, the women said.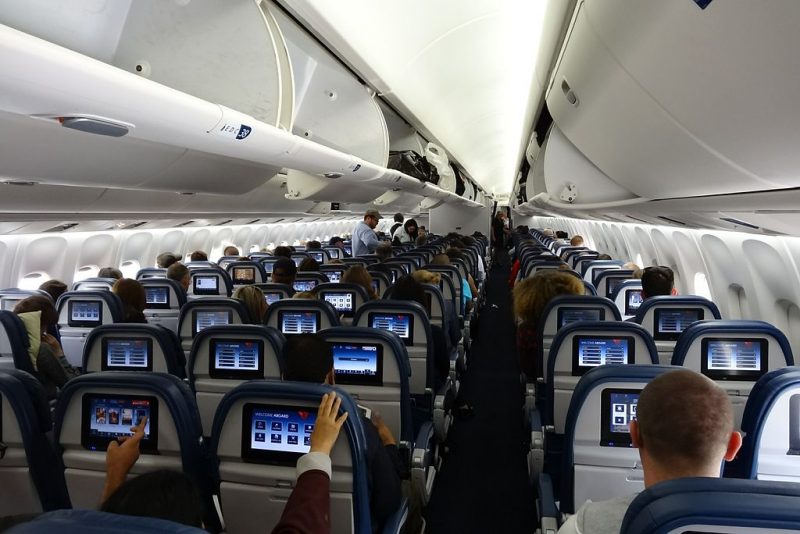 They also accused the same manager of sexual harassment at work.
"I tried to avoid touching. So when he came to the gate, I just moved out of sight.  I didn't want to deal with him touching, whispering," Yi recalled.
Park, who called the harassment a "daily thing," reported the incident to supervisors with Kim. But the manager remained in position and continued his touching, said Jennifer Song, their attorney.
The lawsuit also claimed that the four were "were suspended and ultimately terminated for allegedly offering unauthorized upgrades," which they claimed to be standard.
Kim pointed out, "Offering free upgrades, especially on an oversold flight, is a common practice, but suddenly, it became a reason to be terminated, just for us, for Korean women."
Meanwhile, Song said that such reason for termination is "a common occurrence on over-sold flights. Other agents do it, on a daily basis."
In a statement to KIRO 7, Delta denied the accusations and argued that they were fired for "violated ticketing and fare rules."
"Delta does not tolerate workplace discrimination or harassment of any kind. Such behavior runs counter to our core values of diversity and inclusion and our mission of connecting the world.
"We take allegations of workplace harassment and discrimination very seriously and our investigations into allegations made by these former employees were found to be without merit. 
"These former employees were unfortunately but appropriately terminated because the company determined they violated ticketing and fare rules.
"Delta is confident that these claims will ultimately be determined to be without merit."
This is not the first time Delta Airlines is accused of singling out Koreans. Last year, a Korean-American man traveling with his family claimed that he was kicked off a Cancun, Mexico-bound flight from Los Angeles because of "discrimination."
Featured Image via Flickr / Eric Salard (CC BY-SA 2.0)