It's time to ring in the Year of the Pig, but one boy in China almost didn't make it into the New Year after playing with fireworks and setting off an explosion that destroyed part of the sidewalk.
The incident was caught on surveillance video as the 8-year-old boy appeared to be playing with lighted sparklers and dropping one into a manhole cover during Spring Festival celebrations in the Inner Mongolian city of Chifeng on January 30, according to Shanghaiist.
The lit sparkler ignited methane gas, triggering an explosion that obliterated the sidewalk and sent bricks flying.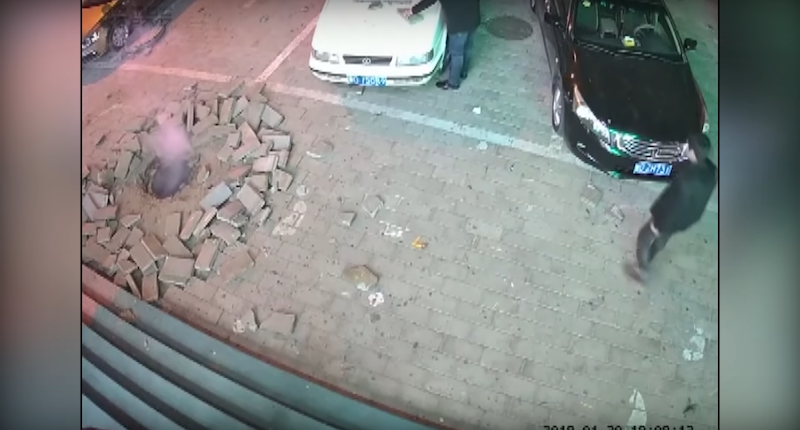 No injuries have been reported after the blast, but three parked vehicles were damaged. In the video, the boy can be heard telling his mother that he was frightened.
"When playing with firecrackers, people should stay away from high-voltage power lines, manhole covers and cables as far as possible," a police officer told ODN News.