A Filipina Twitter user by the handle @judygarci is getting thousands of nods for her vicious take on the Philippines' obsession with white skin.
It all started when she looked up "Filipina beauty" on Pinterest and found countless images of celebrities with what she described as "Eurocentric features", as if said features solely defined beauty in the Philippines. With this, @judygarci began a Twitter thread on why this is problematic (with a disclaimer that she is no way saying that Filipinos with mixed ancestries are not "Filipino enough", ugly or untalented).
Read the thread below: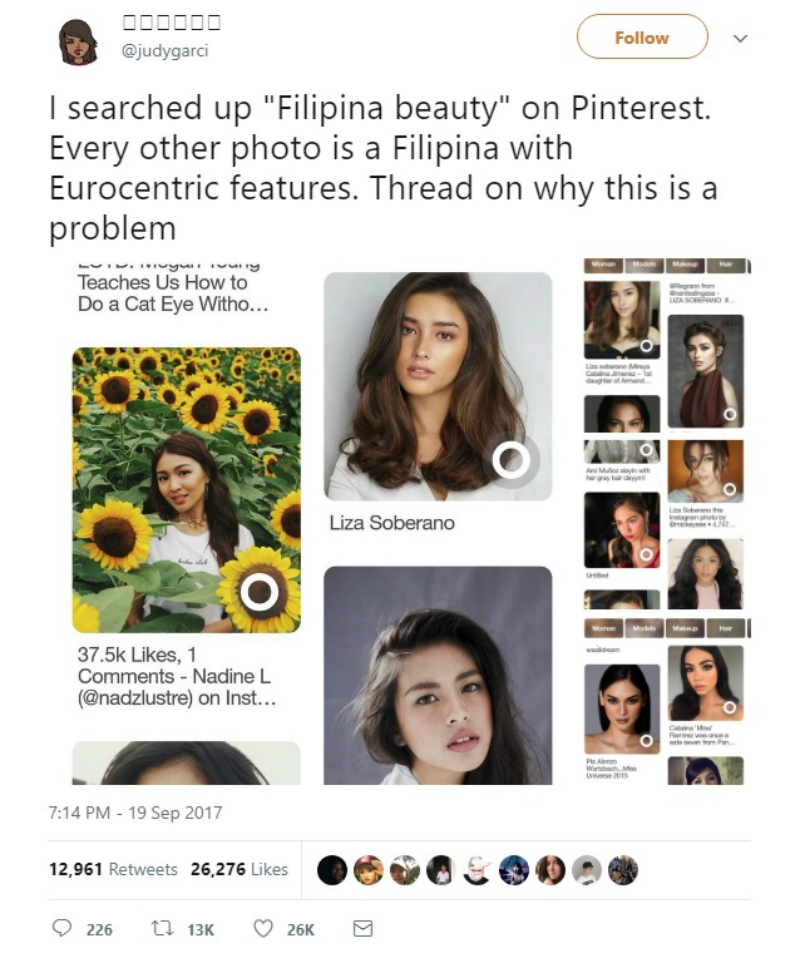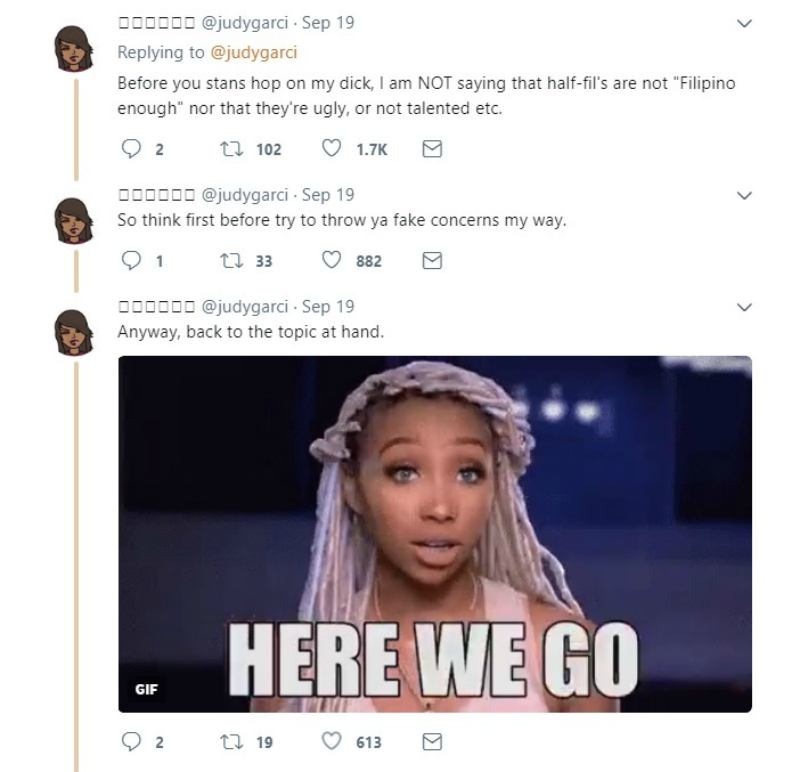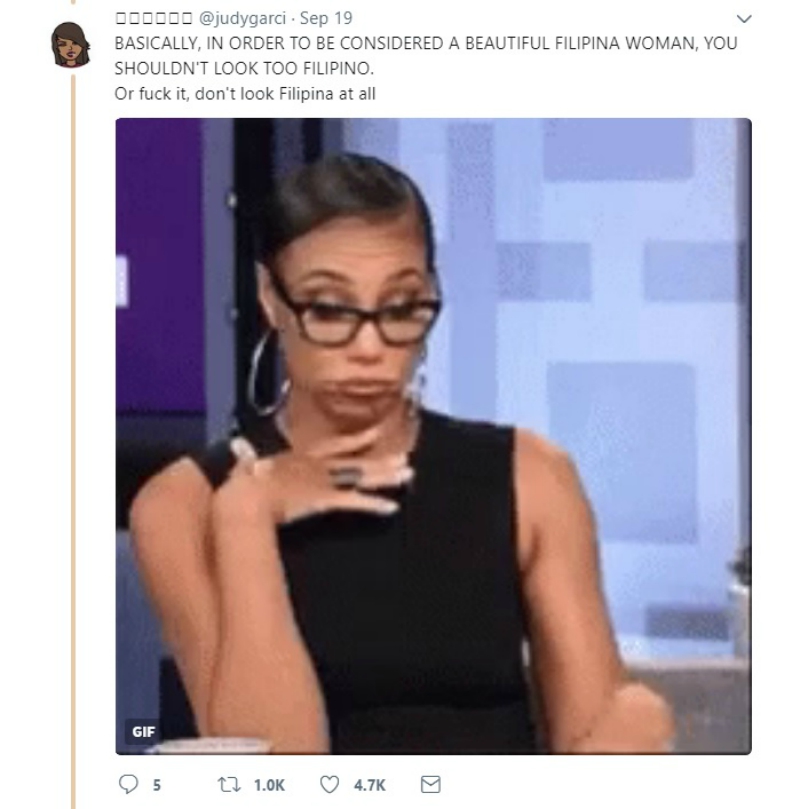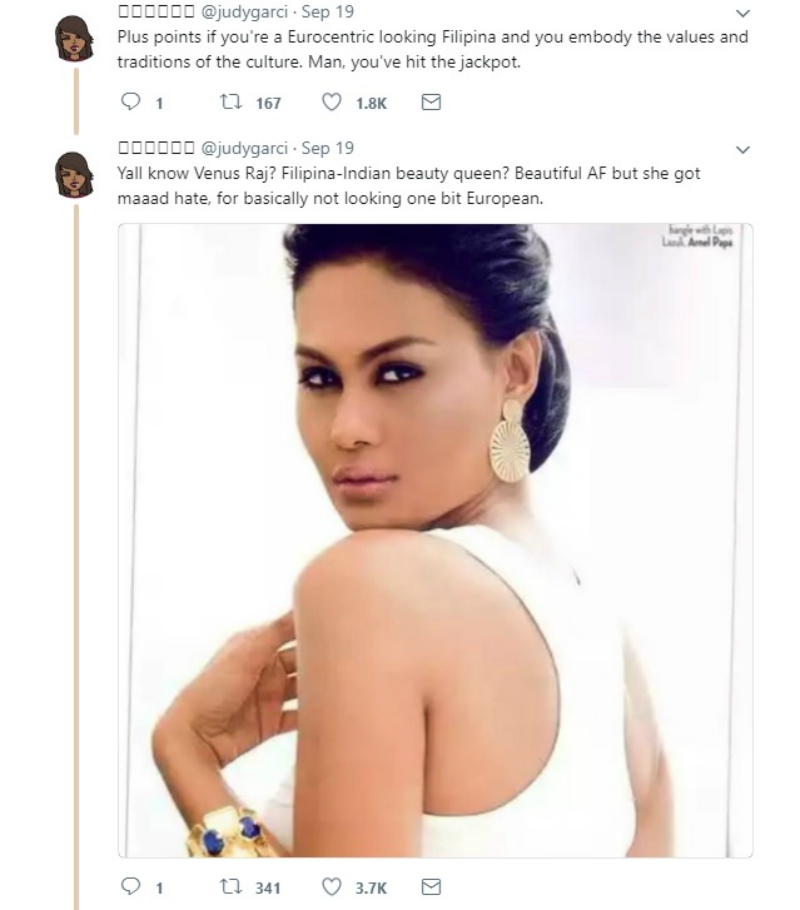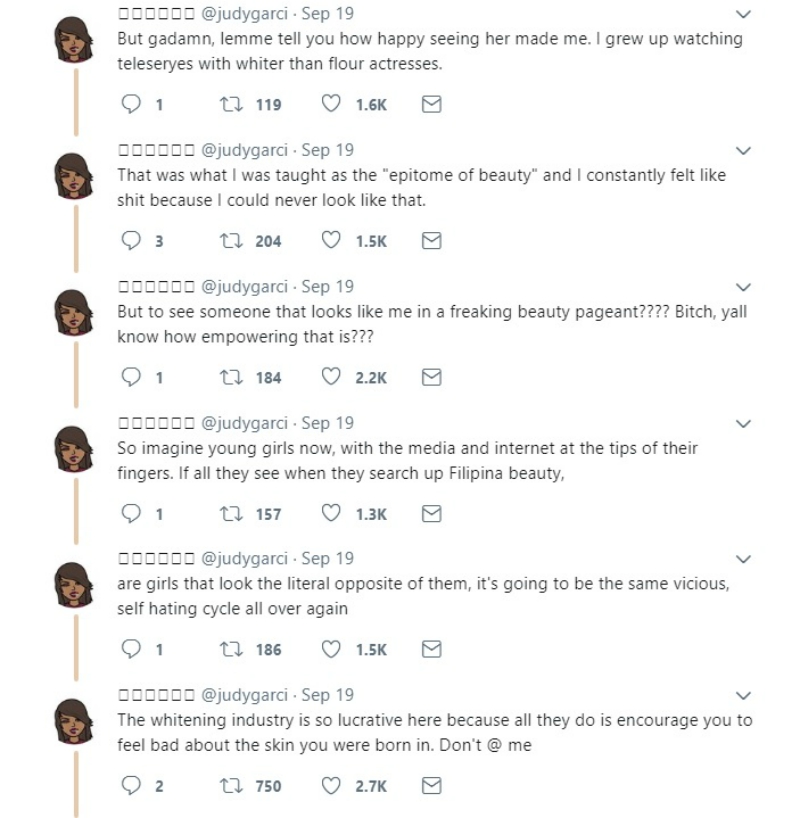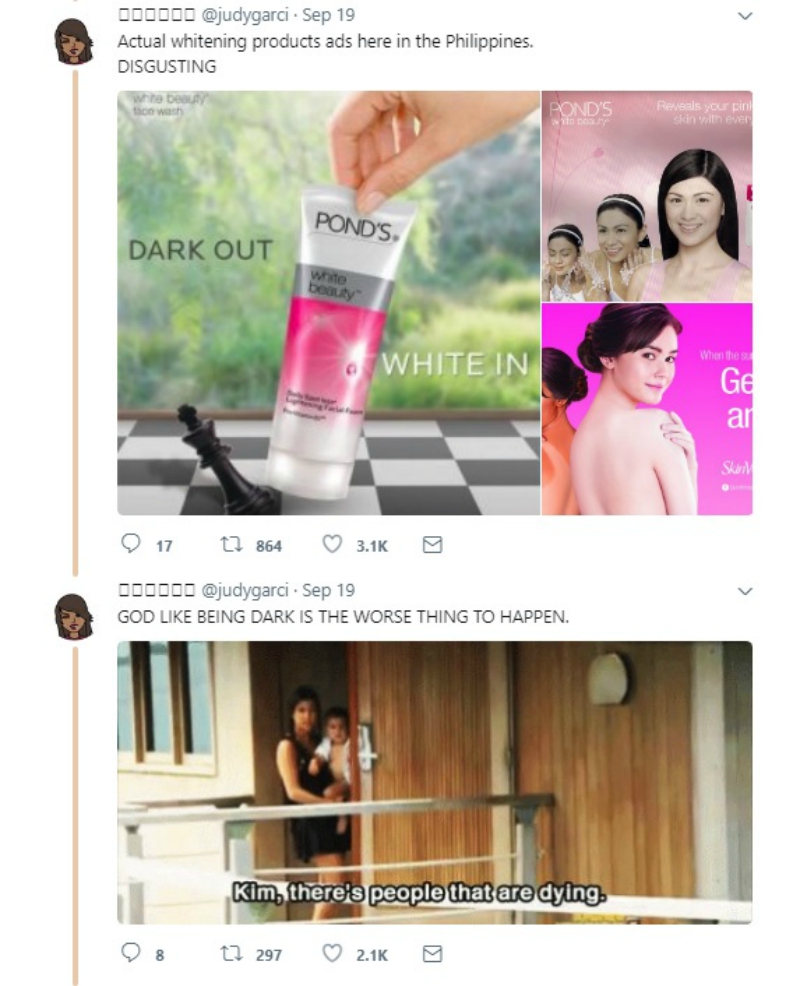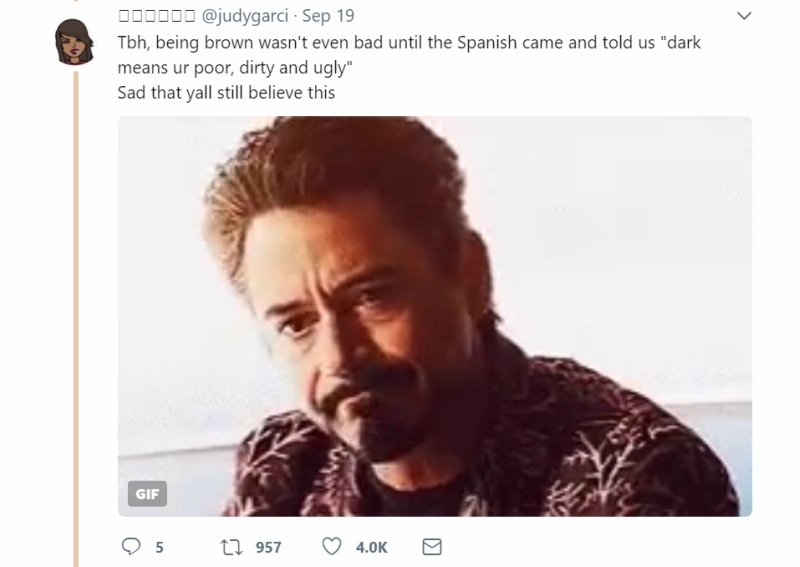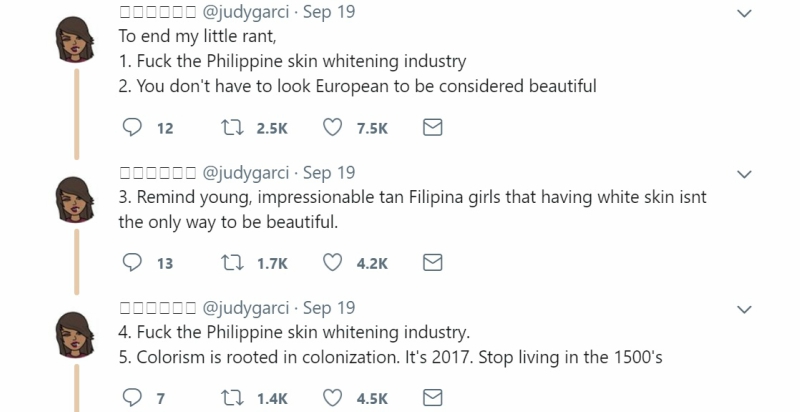 @judygarci's thread has been retweeted and liked by thousands since its posting on September 19, with many affirming and expressing gratitude for her "#realtalk".
Netizens replied: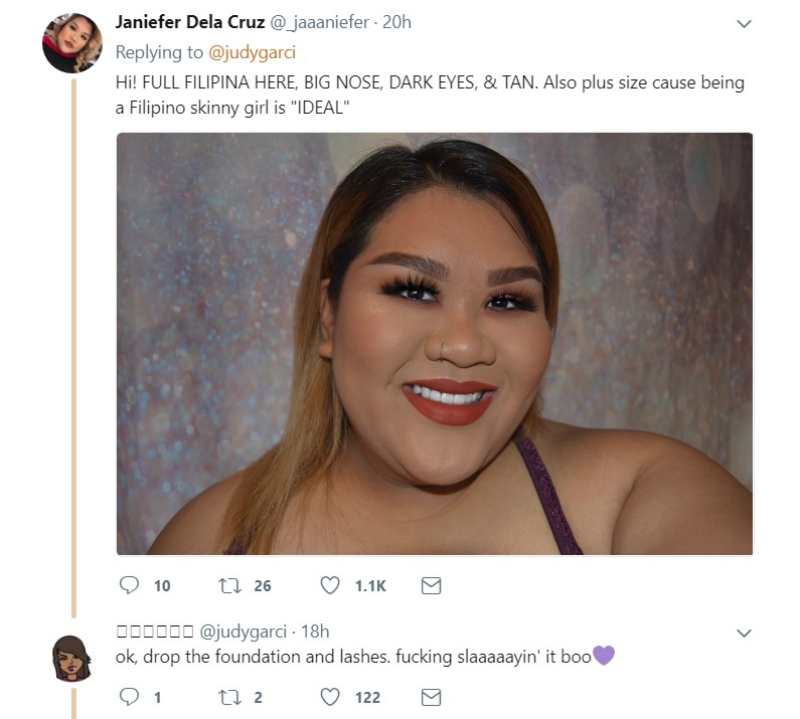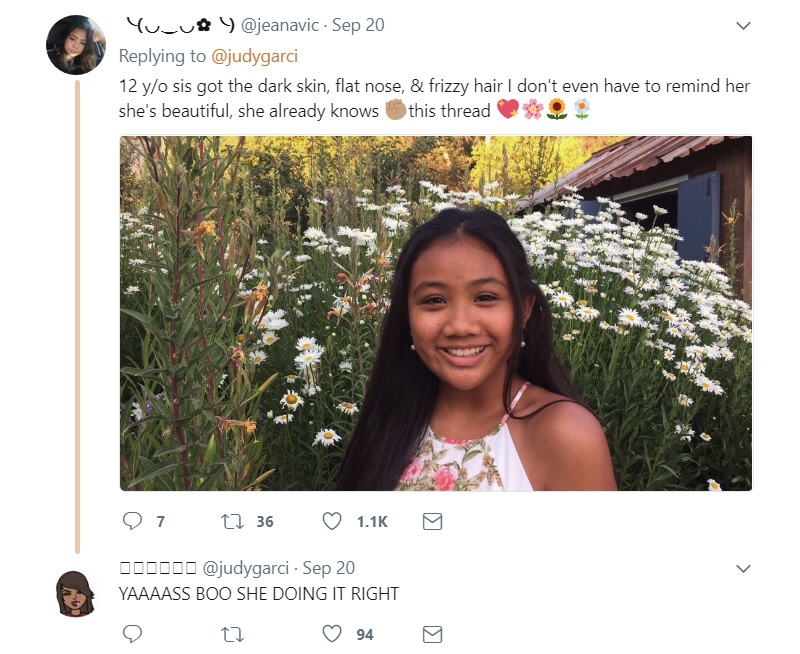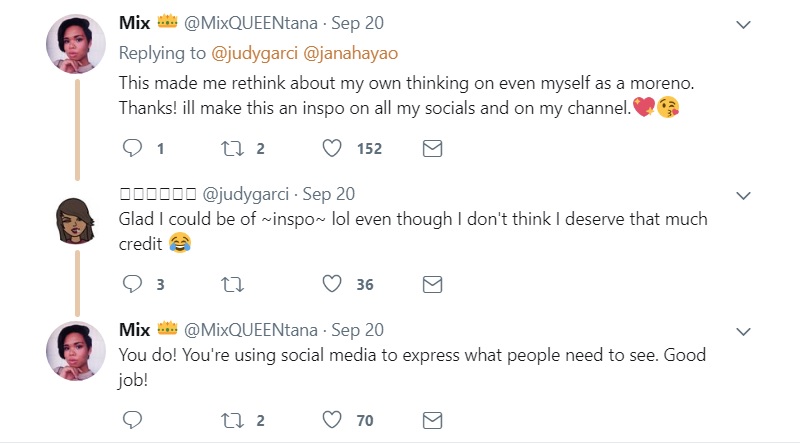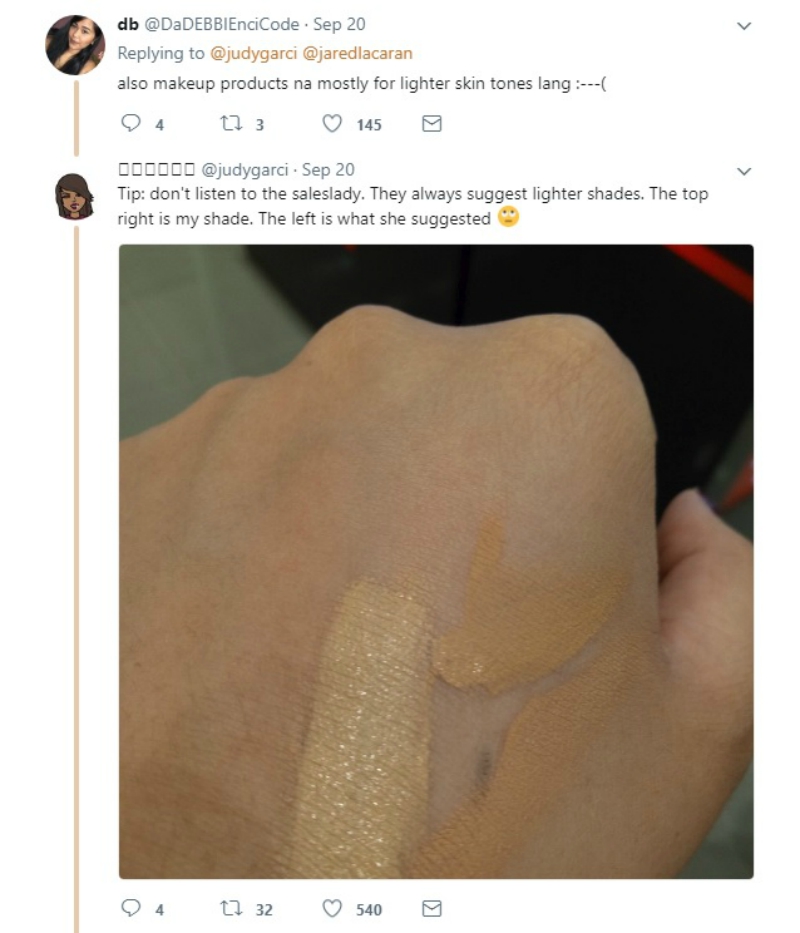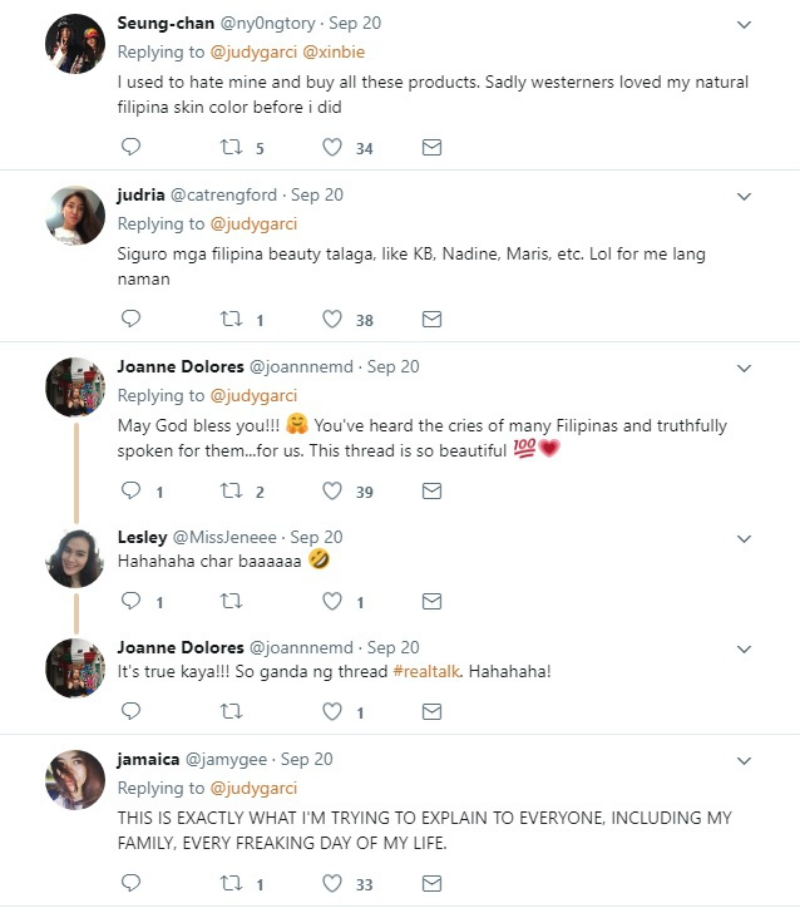 Kudos to @judygarci for encouraging confidence in one's own skin!
Featured Image (Left): @judygarci / Instagram