Double eyelid surgery is on the rise in Asia and they usually involve humans, but a cat named Feifei (meaning Fatty in Chinese) has gone viral after it underwent a procedure to correct its abnormal eyelids.
"My friend's vet clinic just helped a stray cat that could barely open its eyes because its eyelids folded inwards," the person who posted before and after photos wrote on Chinese social media site Weibo, according to South China Morning Post. "But after 'double eyelid surgery' it looks like a different cat."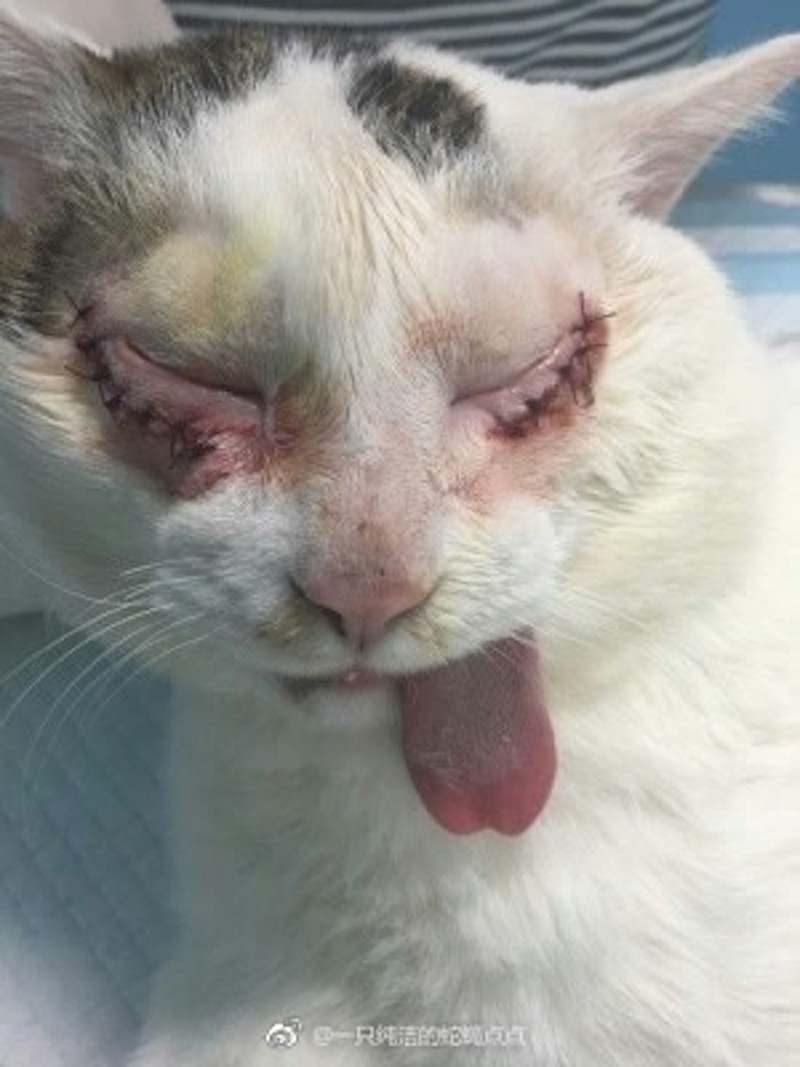 Veterinarian He Jinyi, who operated on the feline in June, told Chengdu Business Daily that the procedure was not cosmetic to make its eyes look bigger, but to correct Feifei's inward folding eyelids, which could cause irritation or infection due to the cat's eyelashes rubbing against its cornea.
"We discovered the problem when the cat was brought into the clinic," the vet was quoted as saying. "The surgery … took about half an hour. The photos are a hit online because the changes in the cat's eyes are so dramatic."
Feifei was discovered by two animal welfare group volunteers in the Sichuan capital back in March.
"We saw that there was something wrong with its eyes and the vet said it needed surgery after we took it in for a check-up," one of the volunteers, identified only as Chen, told the newspaper.
Feifei's surgery cost around 2,000 yuan ($295) and, fortunately, the adorable feline is now living with a local family.