"Lucky Grandma," a "love letter to New York's Chinatown" stars legendary veteran actress Tsai Chin as the chain-smoking, stubborn and gambling-inclined character, Grandma.
The brainchild of director Sasie Sealy and co-writer Angela Cheng, "Lucky Grandma" is a crime caper telling the story of Grandma, who winds into trouble resulting in gang members knocking on her door. So she does what any rational elderly woman would do: she hires a bodyguard from the opposing gang.
Tsai is unbothered and fierce, directly translating from the screen into her responses. (For fear that she'll hit us with a bamboo feather duster, we kept her responses concise as she intended.) The actress saw her own "toughness" in Grandma and wanted the audience to see how her character, "dares to dare."
The director said, "I knew within 5 seconds of meeting her that Tsai was Grandma…They both can drive you crazy and charm the pants off of you at the same time. They're both women who follow their own path."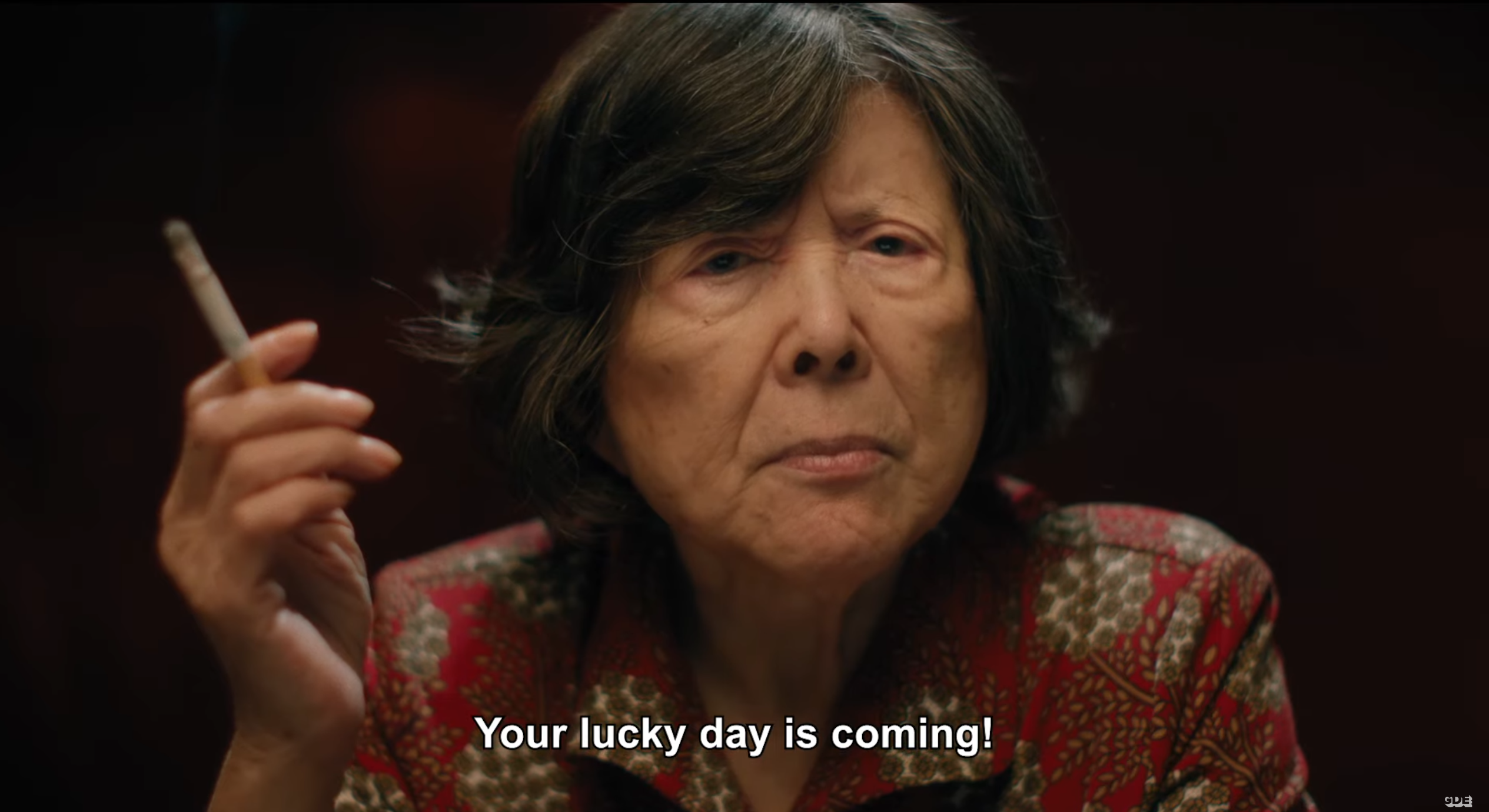 "Grandma knows about life and gives no f**ks. And I feel Tsai is the same way," Angela added.
Tsai was meant to play Grandma; her presence onscreen was magnetic.
"I'll just say that when we wrote Grandma, we imagined her as containing multitudes while giving you the stink eye," the co-writer continued.
Tsai played two very different casino scenes such as when she donned untouchable riches as Madame Wu in "Casino Royale" versus Grandma Wong in her red puffer jacket at Atlantic City, trying to strike it rich.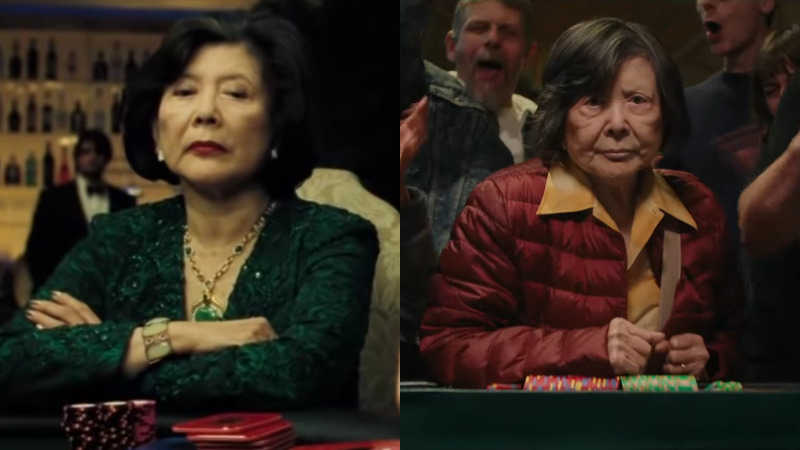 "By instinct," Tsai resonates with strong characters. In a past interview, she said she would "never play people as a victim."
The story doesn't center on fast chases or high-octane fights — Grandma shuffles through the side streets and alleys of Chinatown, and you are forced to feel the frustrations of age with her. But still, Grandma was never someone to pity.
"I think about my own grandparents and how much they commanded respect from us," Angela said, regarding her commute on the MTA and the elderly faces at Canal and Grand Street.

"Lucky Grandma" can be about any one of those grandparents and how they are often underestimated or forgotten in "our day to day lives."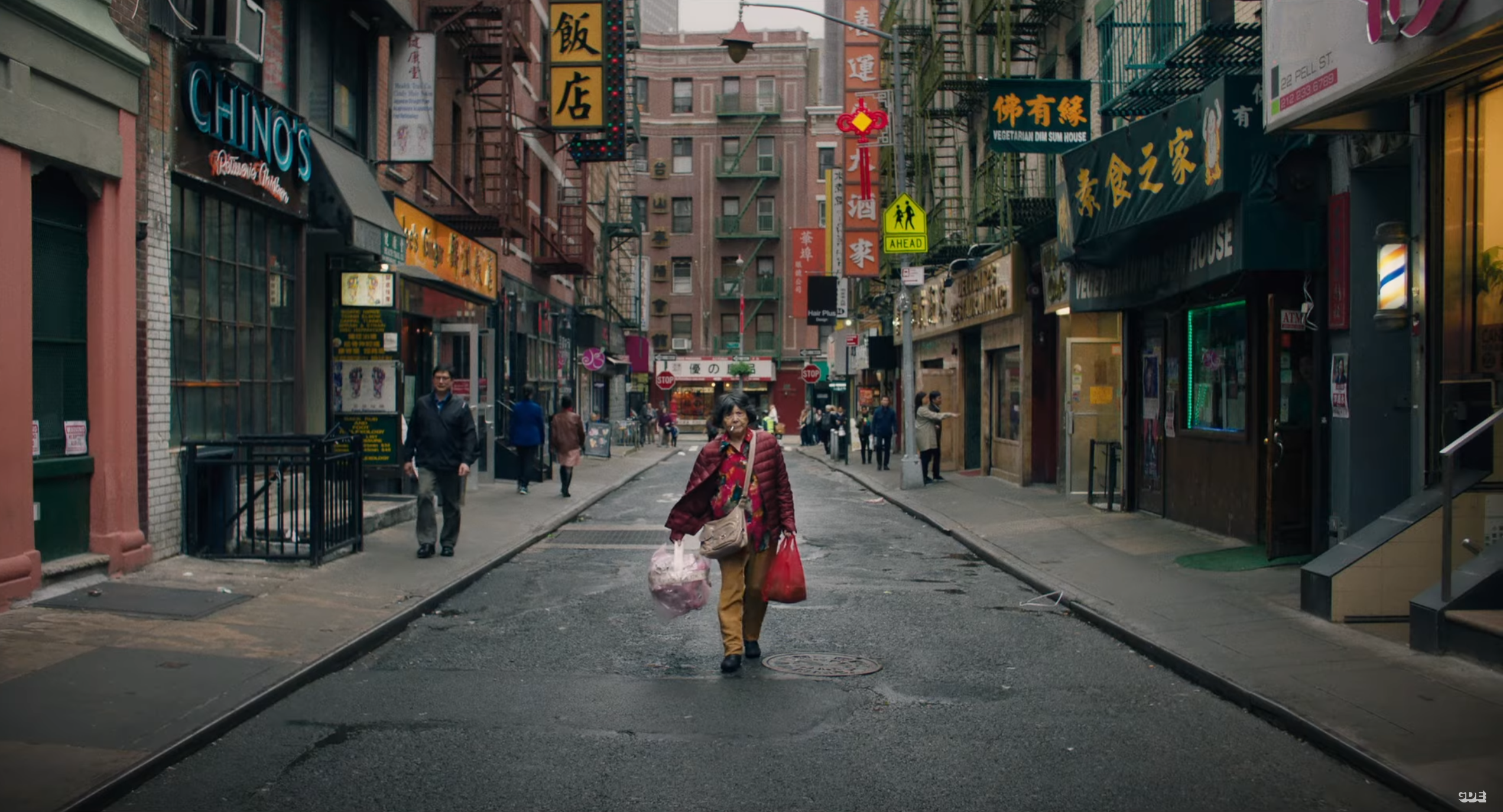 Sasie and Angela also wanted to share their affection for the "cinematic quality" of NYC's Chinatown — how you can "feel the history of Chinese people in America," and its mysteries.
"Lucky Grandma" was their way of showing an American story through the lens of an independent genre film. While there are Chinese and Asian cultural aspects — such as the theme of "respect," for elders and for the gangs in this case — according to Sasie, it's inherently "a story set specifically here in New York and has the kind of multicultural influences that Asian Americans grow up with every day."
The film references "Jackie Chan and HK movies," "the Coen brothers and 'The Princess Bride,'" "Agnes Varda and Bong Joon Ho." Down to the music with Awkawfina's "Yellow Ranger," a track from The Shanghai Restoration Project, VHS tapes, freebie calendars and wind oil.
The cast and crew have roots from all over Asia or connections to it. Tsai also commented on the predominantly woman-led set and cast as the most memorable quality behind the scenes.
"There were more women working on the set," she said, "for a change."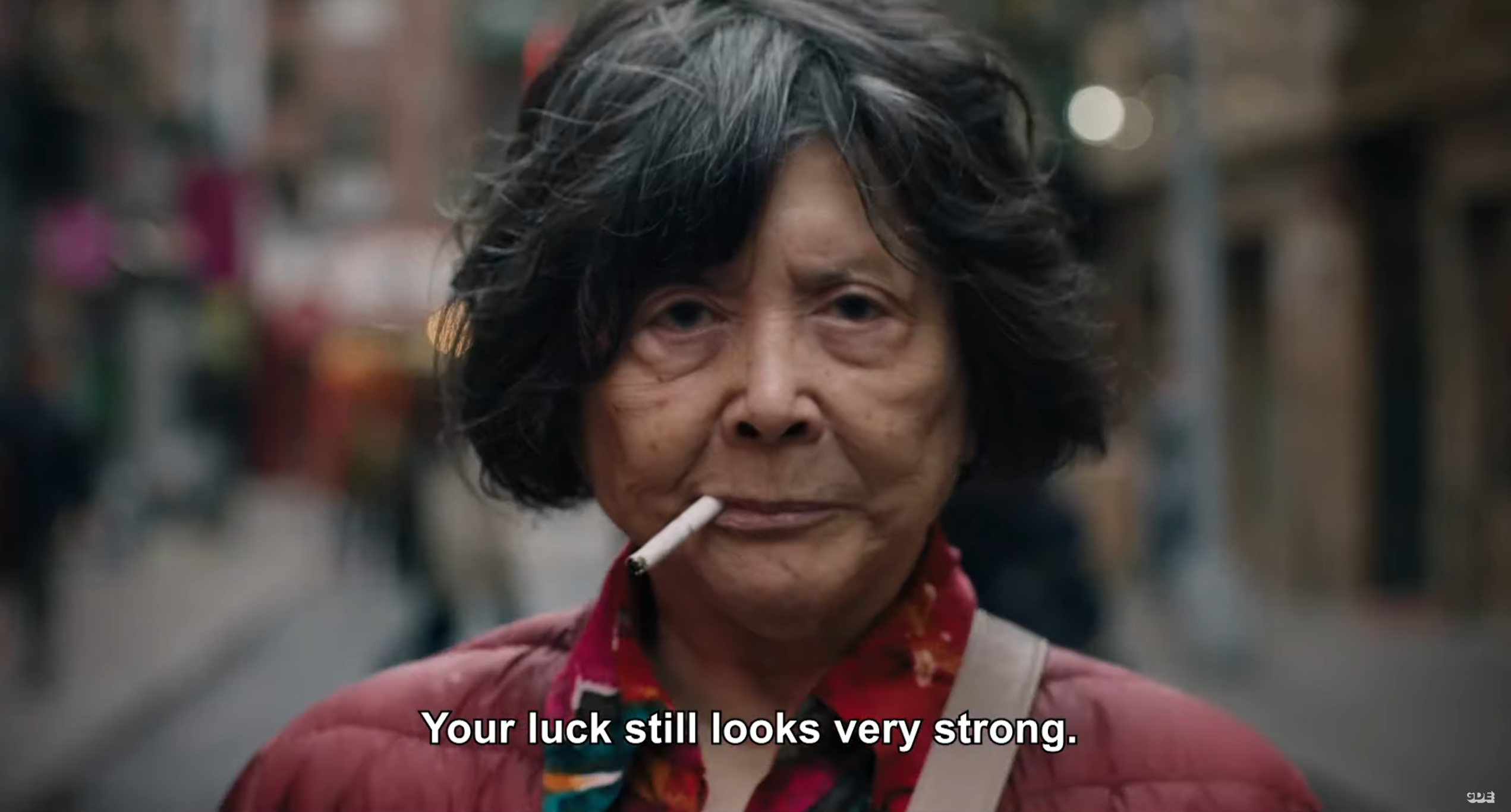 "Only in America would you have all these influences and all these people from different corners of the world come together to make a movie about a Chinese grandma," Sasie added. "…sometimes growing up in between cultures is a real strength."
When asked about the rise in the numerous heartbreaking stories of elderly Asians in America being mistreated or attacked this year, Tsai's closing thoughts were nothing short of legendary.
"SO, what else is new?  It is easier to hate than love, the cowards," she said.
Grandma lives on.
The film will be available on May 22 via virtual cinemas here.
Feature Image via Good Deed Entertainment