A female chief purser and her crew of flight attendants at Taiwanese international airline EVA Air were reportedly left traumatized after an American passenger tried to coerce them into wiping his butt after defecating.
The chief purser, identified only by her surname Kuo, revealed in a recent press conference that the passenger made unreasonable requests from the flight's all-female cabin crew on Saturday.
According to Kuo, the man asked her crew to pull down his pants and then told them to wipe his backside after he finished relieving himself.
The unnamed passenger, who was described as Caucasian and obese, was using a wheelchair during the flight from Los Angeles to Taipei, reports MailOnline.
He allegedly first asked to be moved to a row with three available seats and then requested a flight attendant to assist him in going to the bathroom.

Kuo said the man claimed he couldn't use his right hand because he was recovering from surgery. He also complained that the economy toilet was too small for him to use.
After the flight attendant escorted the man to the business class toilet, he reportedly demanded that the door is kept open for "better circulation" while he defecated. However, the flight attendant insisted on closing the door.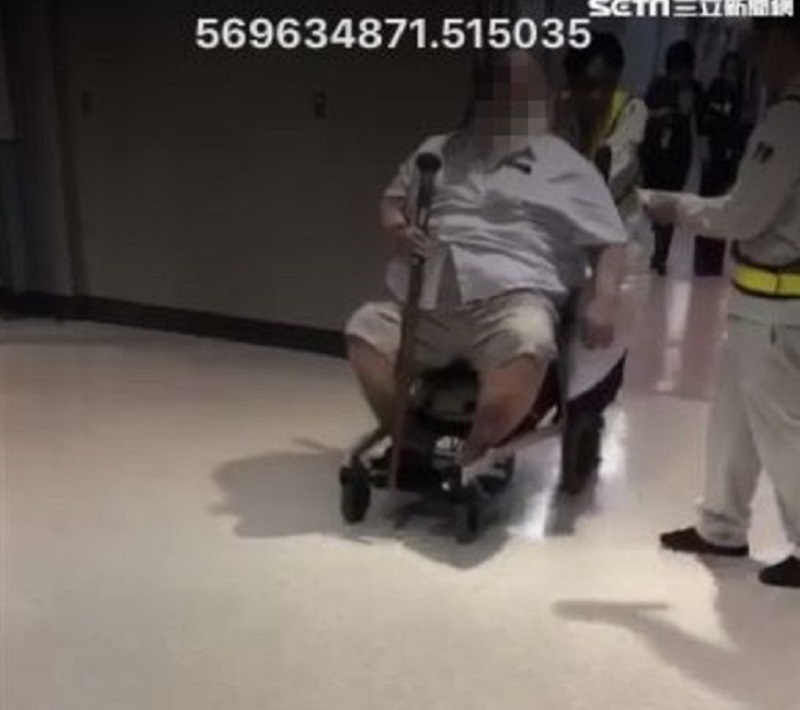 He then immediately pressed the emergency assistance button and demand the cabin crew to pull down his pants for him.
"I told him we couldn't help him, but he started yelling. He told me to go in there immediately and threatened to relieve himself on the floor," Kuo said.

"As the passenger's genitals were now exposed, one of my colleagues brought a blanket, which I used to cover his modesty. But he very angrily slapped my hand away, saying he didn't want it and only wanted me to remove his underwear so he could use the toilet."

The crew granted the request and left the man alone, only to be called to the toilet again to demand to be wiped.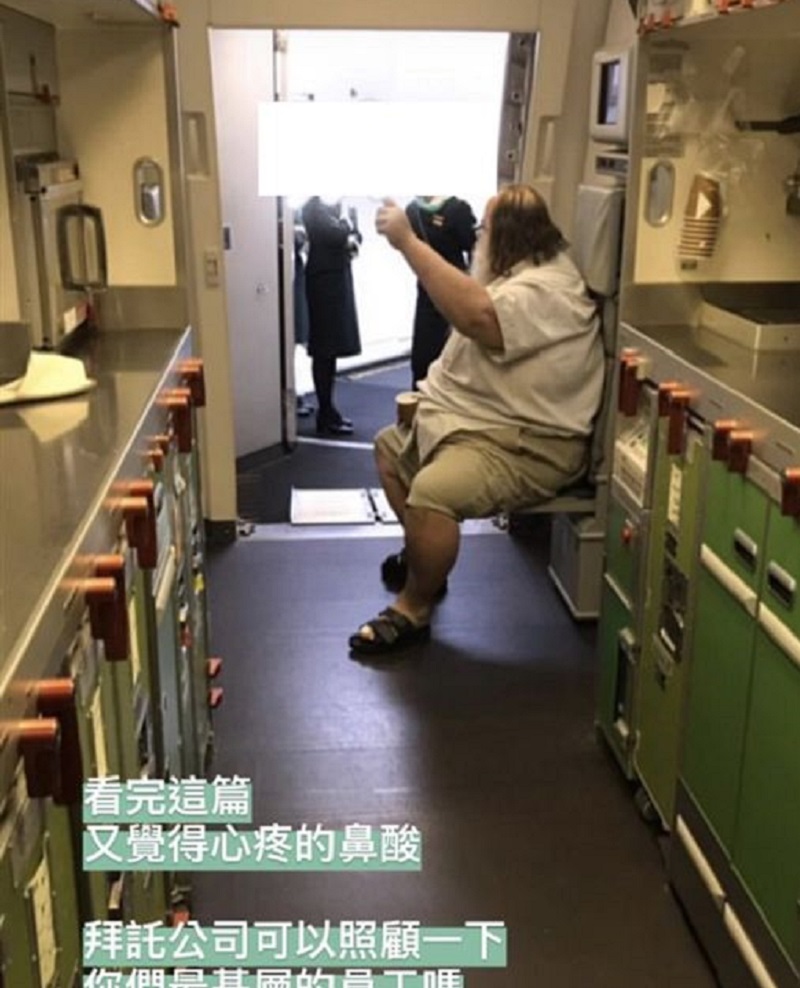 In order to not leave the lone passenger trapped in the lavatory, Kuo's chief attendant put on three pairs of latex gloves and reluctantly agreed to do it.

While the attendant was wiping the man's backside, he allegedly started moaning to express pleasure from the act.

"He said: 'Oh, mmm, deeper, deeper,' and then accused my chief attendant of not properly cleaning his backside, requesting that she do it again," Kuo recalled.
Kuo noted that the attendant was forced to repeat the action three more times before the passenger eventually said: "You can pull my pants back up now."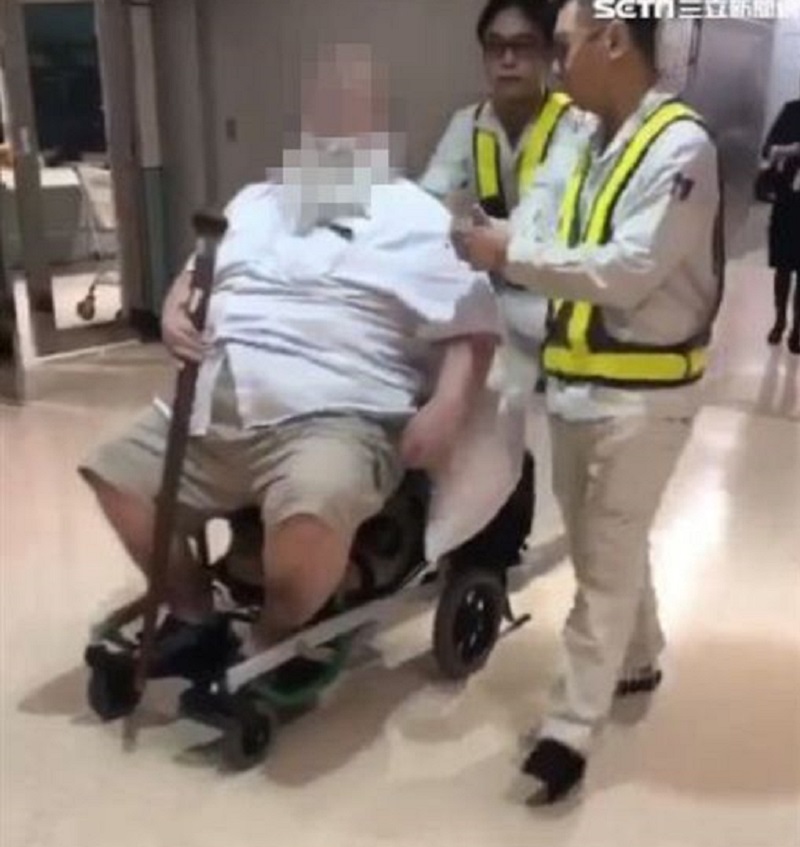 In a statement, EVA Air expressed that members of its staff are not obliged to accept demands from passengers — even those who might require special assistance. The airline also said it is prepared to offer assistance to its crew should they decide to sue the offensive passenger.
The Taoyuan Flight Attendants Union, which is representing Kuo and her colleagues in this case, lamented that the problem is systemic and originated from a service industry culture that promotes meeting the customer's every demand. The union has suggested that the passenger and others like him get banned and that male cabin staff must be hired.
The story first went viral on social media after a netizen posted about the incident on Facebook, citing reports from several Taiwan media outlets.
In the now-viral post, it was revealed that the flight attendant who "went through the ordeal" also took to social media to express her thoughts about the incident:
"1) During the moment, I actually did not act in a submissive manner. He just kept insisting that I had agreed to wipe his butt. As I stated in my original post, I had only agreed to help him off the toilet seat.
2) Our company culture has always been more critical of our own employees [rather than others]. Of course, I could have let him simply relieve himself in his pants. Well, then the rest of the passengers in the 80% filled cabin, would also suffer at his hands. Some suggested that we could have simply left him in the lavatory. However, flight regulations generally prevent us from allowing passengers to be in the lavatory during takeoff and landing.
3) It's difficult to stand your ground against unreasonable customers when your employer has exhibited a pattern of not only failing to support their own people in such situations but to instead question our performance.
I appreciate all of the feedback that I've received. Simply put, no amount of company guidelines or PR statements can make up for their lack of support. In the end, nobody dares to step up for fear of being reprimanded.
For the record, our company culture is such that, even if the passenger was Taiwanese, we'd still be expected to wipe their butts."
Featured Image via YouTube / Netizen Watch (Left) and setn.com (Right)