The male students of an engineering class at Guangzhou University are making headlines for buying their only female classmate luxury cosmetics for International Woman's Day.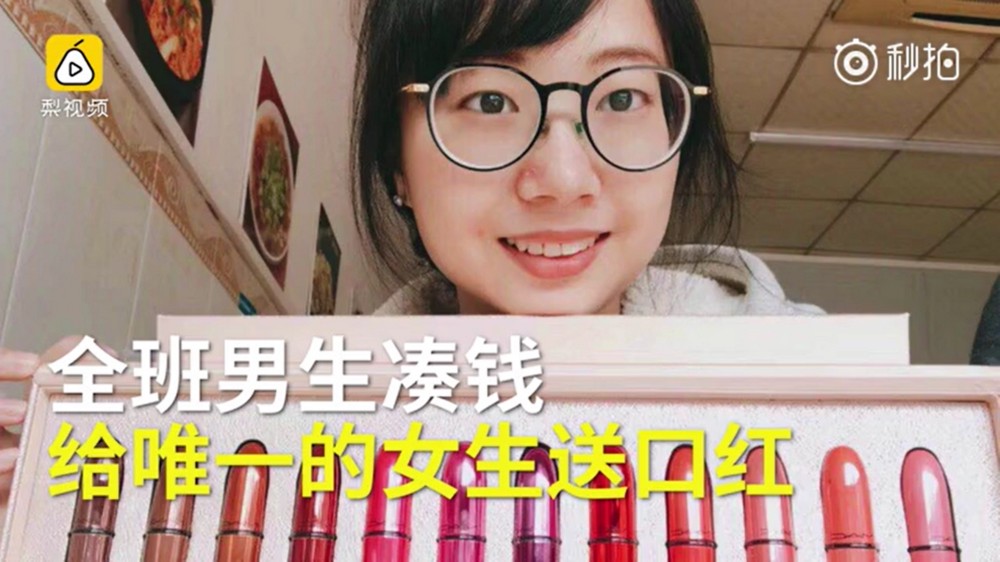 Chen Weiqi, the recipient of the thoughtful present, was stopped after class by her male colleagues, according to Shanghaiist. When she unwrapped the gift, she was surprised to see a set of high-end MAC lipsticks, valued at 1,800 yuan ($284). The reason for so many? They said they weren't sure which color she liked, so they decided to get her a collection so she could choose.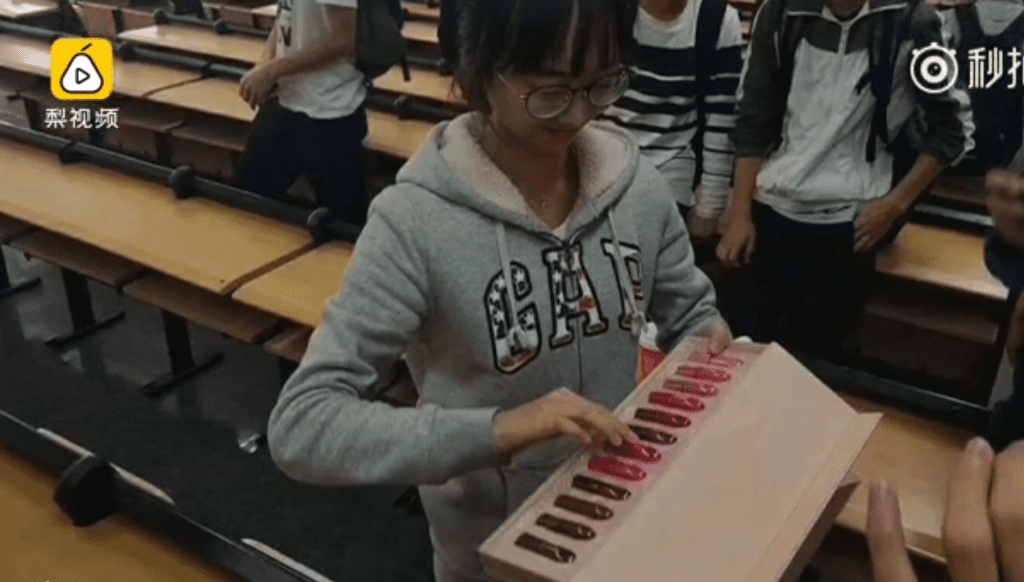 According to Pear Video, Chen was sure that her classmates were up to something, but had no idea that it would end up being a surprise gift.
Apparently, Chen is used to the attention that comes with being the sole female in the class; she jokingly admitted that her colleagues often ask to carry her bags or offer to open bottles of water for her.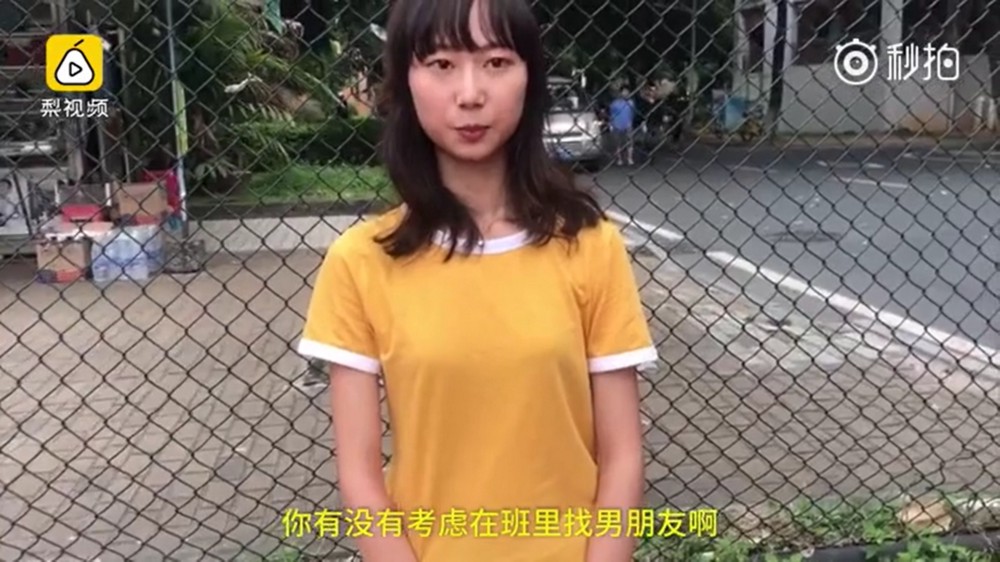 At the end of the Pear video interview, however, the sound of her classmates' shattered hearts can be heard as she utters one of the most painful phrases a pining person can hear: "I've already got a boyfriend".
Images via Pear Video