The early reviews for Netflix's "Death Note" are finally out, and suffice to say, critics were not entirely happy with how the movie turned out.
Not many people agreed with the decision to whitewash "Death Note", and this is made apparent in several reviews that have been published online. David Ehrlich of Indiewire called the film, which is directed by Adam Wingard, a "whitewashed waste of time."
"It was a bad decision on top of a festering pile of bad decisions," he wrote, highlighting the fact that the production neglected to include Japanese-American actors among its top-billed cast. Ehrlich noted that this made "Death Note" much worse.
No one is safe from the book and its shinigami — God of Death. According to the source material, once a name has been written down in the "Death Note", the person will die from a heart attack, if not noted specifically otherwise. In the movie, however, Wingard made the decision to add a twist to the lore.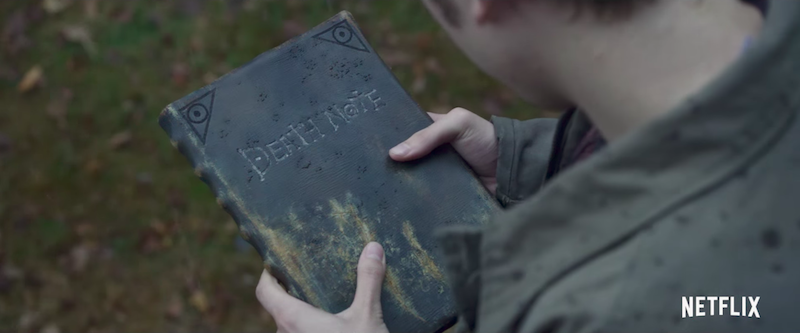 Instead of a heart attack, the victim will die in a similar fashion to those who died in the movie series "Final Destination".
"In a film that tries to cram 10 liters of story into eight ounces of time, it's extremely frustrating to see so much of it wasted on gratuitous kills that can't even stack up to the creative bloodlust of the trashy B-movies they rip off," Ehrlich said about the twist.
However, it seems not everyone thinks Wingard's "Death Note" is a terrible movie. In its rather generous review, IGN rated the film as "good", further saying that the movie "is a very condensed take on the manga with two unsatisfying lead performances."
While the lead star, Nat Wolff as Light Yagami, fails to deliver expectation, IGN noted that its supporting cast helped carry the torch.
"Death Note," which is scheduled to premiere on Netflix on August 25, follows the story of antihero Light Yagami in his quest to cleanse the world of bad people by using his book and with the help of its Death God, Ryuk (voiced by William Dafoe). But his mission will not come easy as modern-day Sherlock Holmes, L (Keith Stanfield), is there to stop the madness and death.
Images via YouTube / Netflix