An artist in Malaysia is fuming after her comic strip suddenly popped up on Domino's Pizza's Facebook page in all its White glory.
Weinye Chen, who lives in Kuala Lumpur, lashed out on social media after discovering that the pizza chain in Chile had no problem taking her work as their own.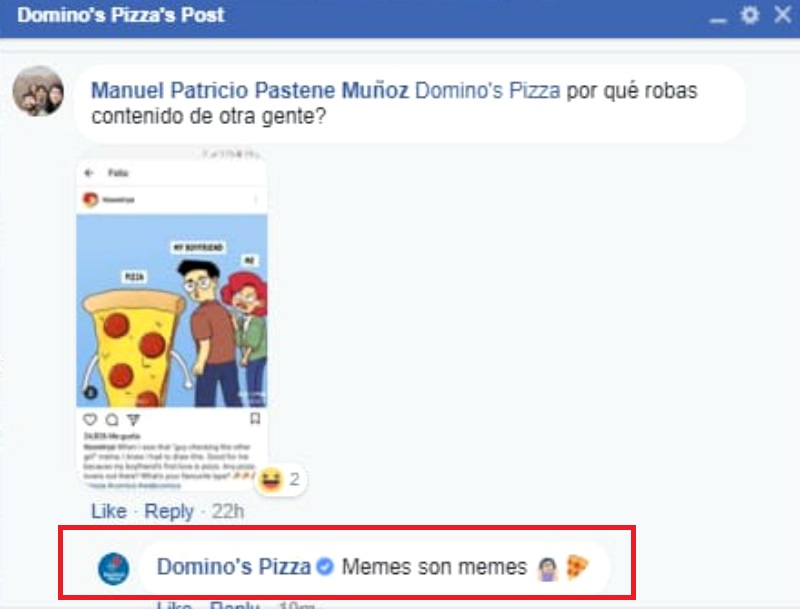 When one of her followers confronted Domino's, the company replied, "Memes are memes."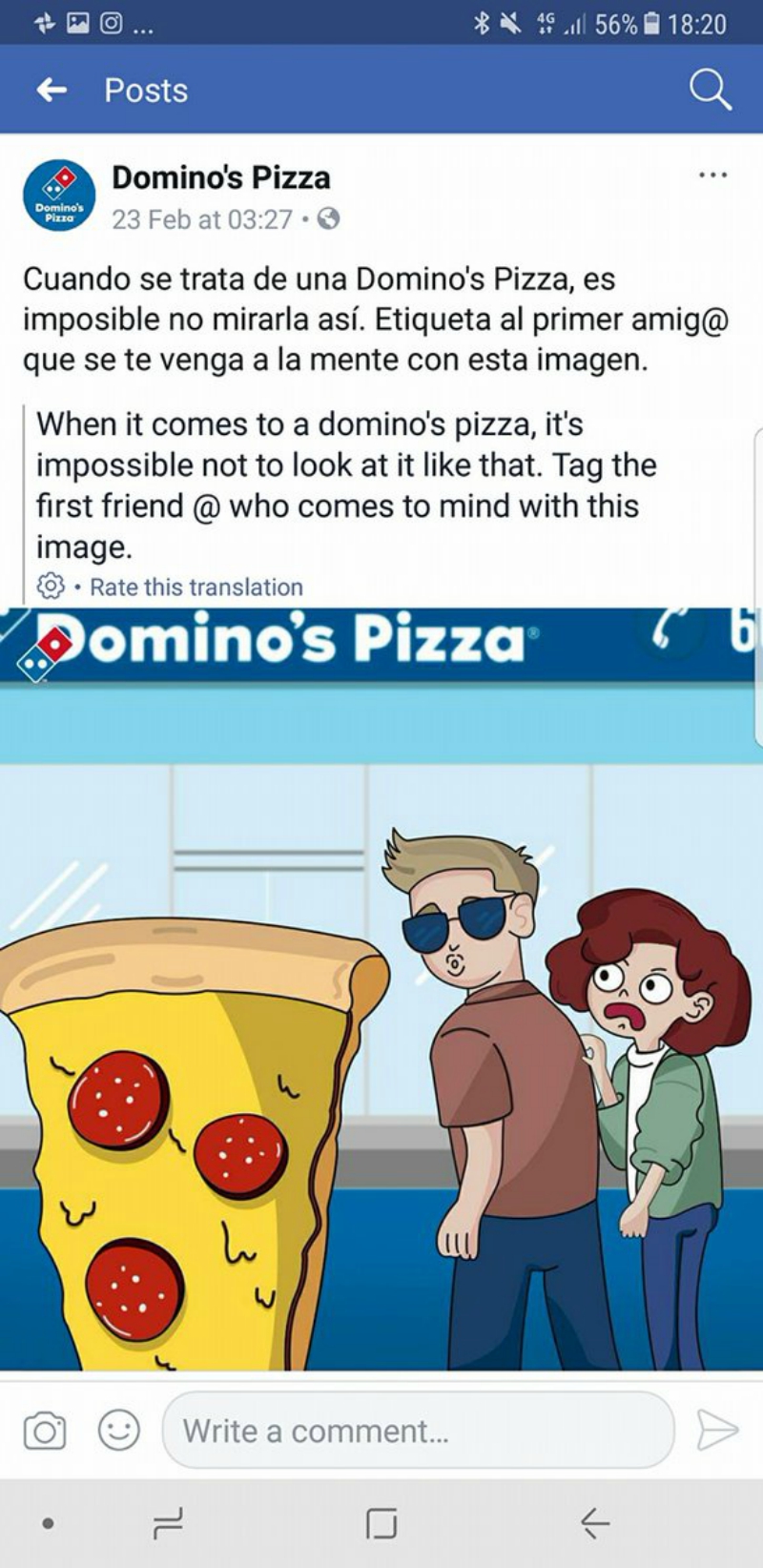 To prove herself, Chen shared the original strip and that's when others noticed a glaring difference.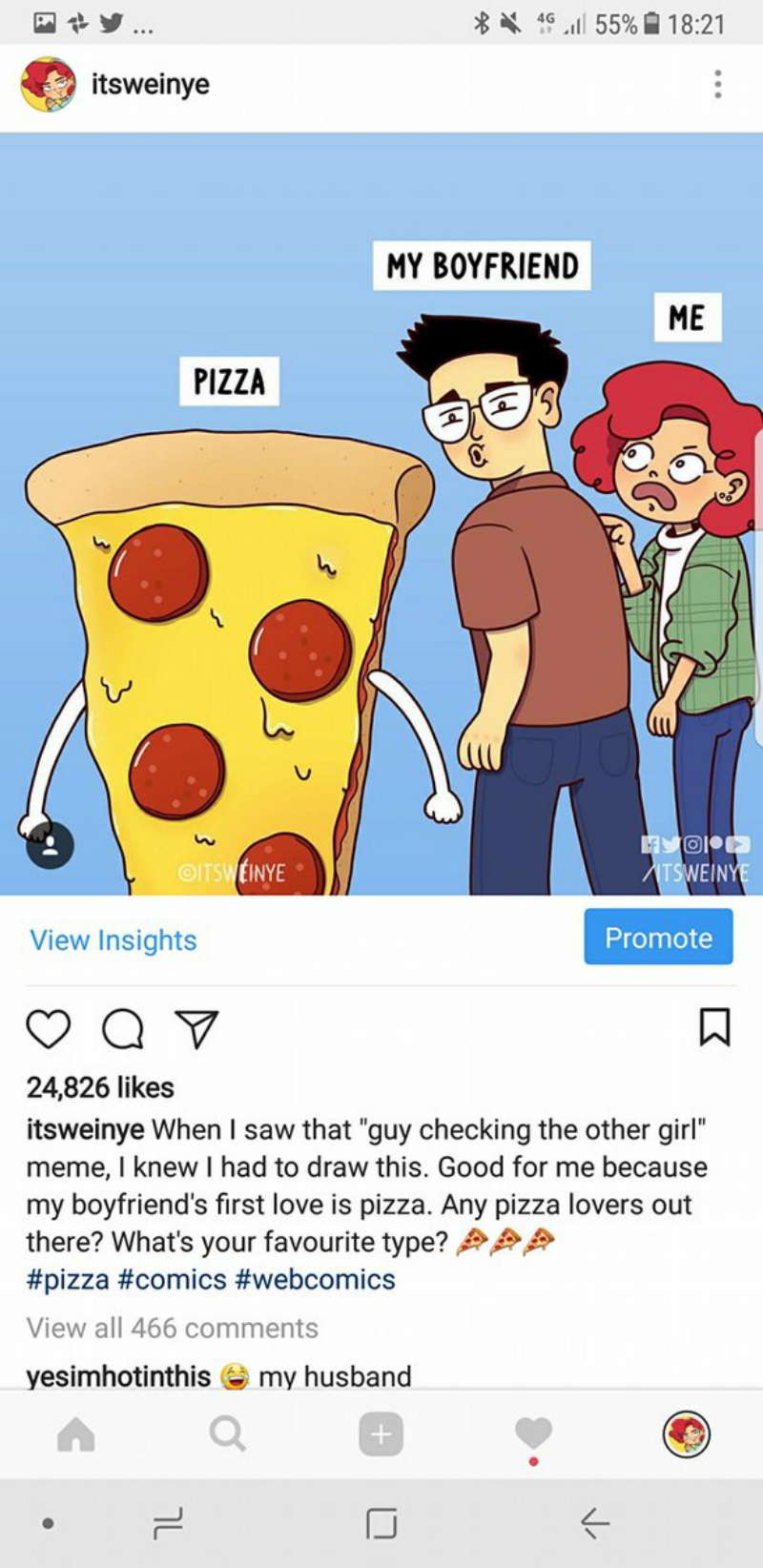 The company apparently turned her Asian boyfriend blonde and put sunglasses to cover his eyes.
It seems Chen reached out to Domino's first but was met with no response. She then encouraged her followers to share her post to attract their attention.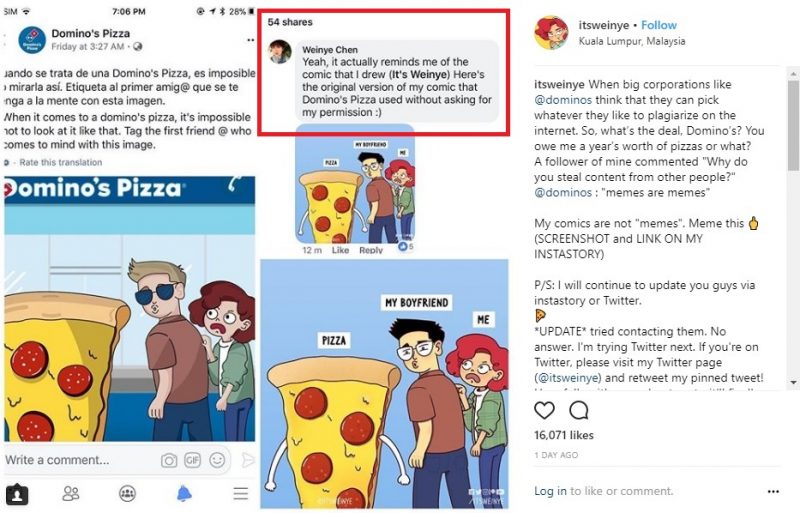 Chen is now waiting to hear their side:
"Domino's Pizza Chile has since removed that post on their FB page. They have reached out to me via Twitter. I asked for an explanation. I am now awaiting their reply."
Netizens also expressed their support, with many urging her to pursue legal action against the pizza chain:
"WTF!"
"I hope you're suing them."
"This is unacceptable and disgusting!"
"I'm pretty sure that's illegal."
"That is unacceptable! SUE THEM."
"Get a lawyer."
"Girl, sue em'."
"F*ckin' corporations are such pieces of sh*t."
We will stay on the story and update accordingly.