Disney just added a new Aladdin character in the upcoming live-action remake of the beloved animated film from the 90s: a White prince named Prince Anders. According to Hollywood Reporter, the part will be brought to life by Billy Magnussen, the actor who is arguably most famous for his role as Rapunzel's Prince in the Hollywood adaptation of the Broadway musical "Into the Woods".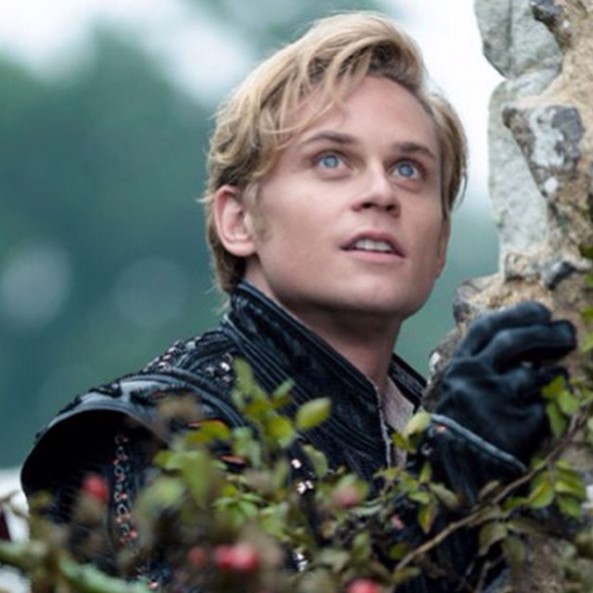 No further details about this new character have been revealed as of yet, but there is speculation that Prince Anders will play a romantic rival to Prince Ali, Aladdin's royal, rich alter-ego.
Immediately after the casting was announced, netizens took to Twitter to question the decision, mainly asking why an additional White character was needed in a film set in the fictitious Middle Eastern city of Agrabah.
You had one job disney😑. ONE SIMPLE JOB

— Eric (@photomonarch71) September 6, 2017
I'm not 100% against new characters in adaptations where appropriate and necessary.

This is neither. 😑

— Skylar Ezell (@Skylar_Writer) September 6, 2017
It may be a small part, but still, unnecessary. I am also quite concerned Iago or Abu won't be animals… #Aladdin #AladdinSoWhite pic.twitter.com/T562SRmxRN

— 😸DREW'S CORNER🔥 (@DrewsClues) September 6, 2017
Apparently Disney doesn't realize that white people don't need to be in everything. Are they that scared of having an entire cast of POC?

— Loriann Noguchi (@lightlycynical) September 6, 2017
Oh man, such a mistake. Walk away from this one, the public feels are not good.

— Jodes (@whoozqueen) September 6, 2017
I liked Billy Magnussen just fine as the Not Chris Pine Prince in Into the Woods, but his casting here seems wholly unnecessary.

— Lauren Thoman (@LaurenTHCW) September 6, 2017
Disney can make a frame by frame remake of Beauty and the Beast, but Aladdin needs to be altered?! The animated film was perfect wtf! pic.twitter.com/pcz2k4rXyX

— ferdosa @ TIFF (@atomicwick) September 6, 2017
They wrote a new character in for a remake of the cartoon Aladdin…..*looks at new character* pic.twitter.com/0QuGdskP9u

— 🐶ThaTzuBurr🐻 (@BaeTzuBurr) September 6, 2017
How do you just add a new character to Aladdin? Who is this Prince? Where is he from? Why is he here? Why are you ruining my childhood? pic.twitter.com/6VlMZRzjAO

— Sade Giliberti (@OneSadie) September 6, 2017
they did not just rewrite Aladdin?? Just to add a white person into it?? Right in front of my salad?? https://t.co/bmoTX8gaT2

— #defendDACA (@VancityReynIds) September 6, 2017
Perhaps AV Club summed up the casting choice (and everyone's reaction to it) best:
"After an exhaustive global search to find actors to portray Aladdin and Jasmine in its upcoming live-action Aladdin adaptation and the hiring of a megawatt movie star to play the Genie, Disney looked over its cast list, thought to itself, "something's not right here," and went out and got a blue-eyed, blonde-haired white guy."
Magnussen is no stranger to being the only White man in a cast made up of predominately people of color; recently, he played Steve McKee, who was wrongly identified as the main protagonist in the Bruce Lee biopic "Birth of the Dragon" due to a misleading trailer. McKee was the lone White male in a cast of twenty or so Asians and, although he played a supporting role, it stunk of White saviorism. The movie was not received well, in large part, due to this casting and marketing.
Additionally, he also played a questionable role in "
Ingrid Goes West
", a satire film on social media. Cast as
Nicky Sloane
,
Magnussen made a racist joke against Asians by pulling back his eyes to imitate the eye shape that some Asians possess
. Moments after the racist bit, it was revealed that he was in a relationship with the sole Asian character,
Harley Chung
— a one-two punch for many Asian-Americans who resent the
people who are dating Asians while simultaneously dehumanizing them
.
As for Aladdin, the Guy Ritchie-directed musical flick also stars Naomi Scott as Princess Jasmine, Marwan Kenzari as the villain Jafar, and Will Smith as the Genie. Let's just hope that Aladdin's character, played by newcomer Mena Massoud, won't be pushed to a lesser role in favor of this new prince. 
Feature image / (Left) via Wikimedia Commons Alessandra Nölting (CC BY-SA 2.0) / (Right) via YouTube YouTube Movies