A Singaporean student in London has become one of the latest victims of racist and xenophobic attacks on Asians in the course of the global coronavirus (COVID-19) crisis.
The incident, which was caught on video, occurred at approximately 9:15 p.m. on Feb. 24, when Jonathan Mok walked past a group of four young men on Oxford Street, a major road in the City of Westminster.
In a lengthy Facebook post on Monday, Mok recalled how the senseless attack took place, beginning with one of the men mouthing that he had "coronavirus."
"I saw one of them look at me (just as he walked past me) and said something to me, which I could make out the word 'coronavirus.' I was stunned and turned around to have a look at the man [who] made the statement. He was still staring at me as he walked past and realised I was looking at him," Mok wrote.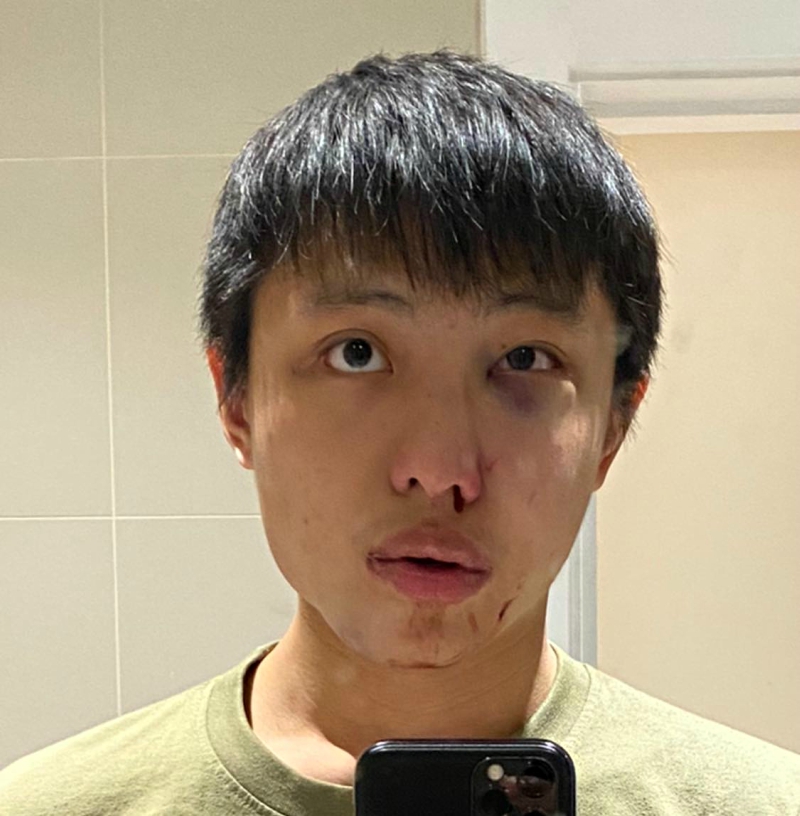 The man then yelled at Mok, and "within three seconds," the group had ganged up on him.
"He shouted, 'Don't you dare look at me, you [unintelligible].' Within three seconds, he was in my face, together with 3/4 other young men, and a young lady (all of whom seemed no older than 20 years old, but were all more than a head taller than me)," Mok recalled. "I was shocked and angry because he directed a racist remark at me and had the audacity to shout at me like I had wronged him."
Mok recalled a few passersby stopping at the scene, one of whom said that four against one was "not fair." That did not stop the group, however, as Mok helplessly tried to defend himself.
"The attacker's friend tried to swing a kick at me as I was explaining to the passerby that I hadn't done anything at all," Mok wrote. "[He] then said, 'I don't want your coronavirus in my country' before swinging another sucker punch at me, which resulted in my face exploding with blood (from my nose), where the blood was splattered all across the pavement."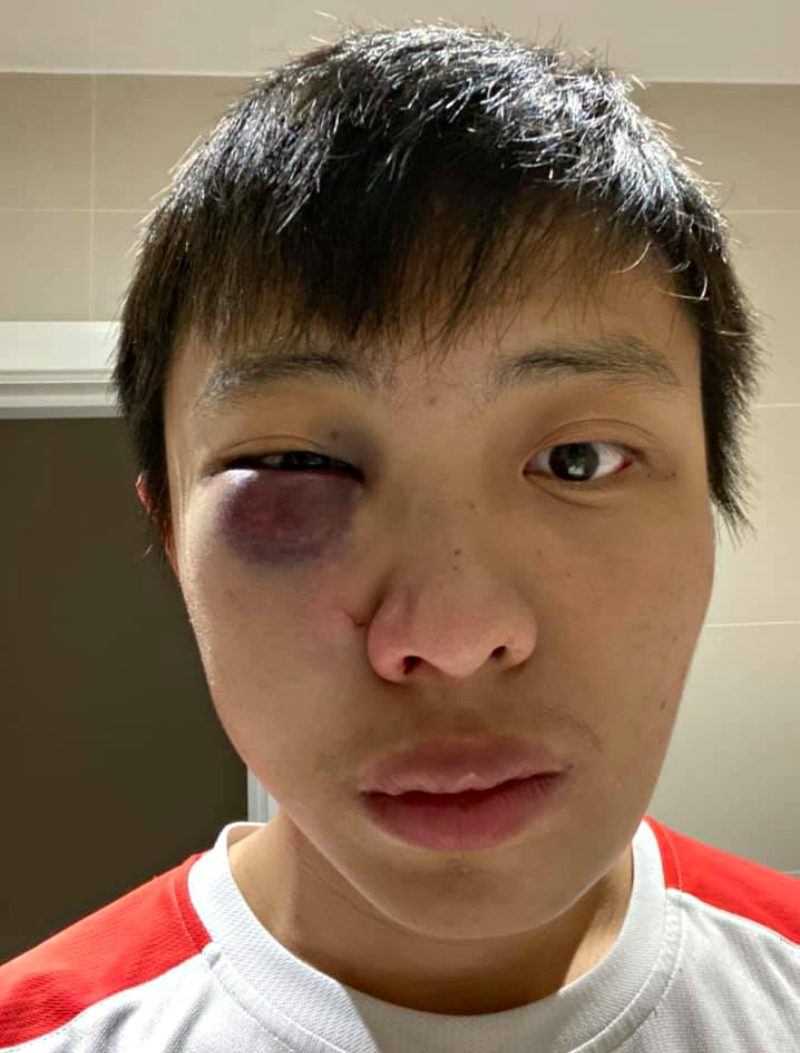 The group reportedly fled the scene before police arrived.
Mok, who sustained fractures in the face, might have to undergo reconstructive surgery.
"To the group of guys who saw fit to attack me because of my skin colour: here's something for you— I stood up to you because I wasn't afraid, I've faced far more intimidating characters in my life. And if you think ganging up on someone who is sizeably smaller than you makes you a big man — it doesn't," Mok wrote.
"It only makes every single one of you a coward who doesn't have the balls to take someone on one-on-one. Grow a pair."
Mok's Facebook post has received more than 31,000 reactions, 21,000 shares and 5,900 comments.
Users condemned the perpetrators' actions and wished for his speedy recovery.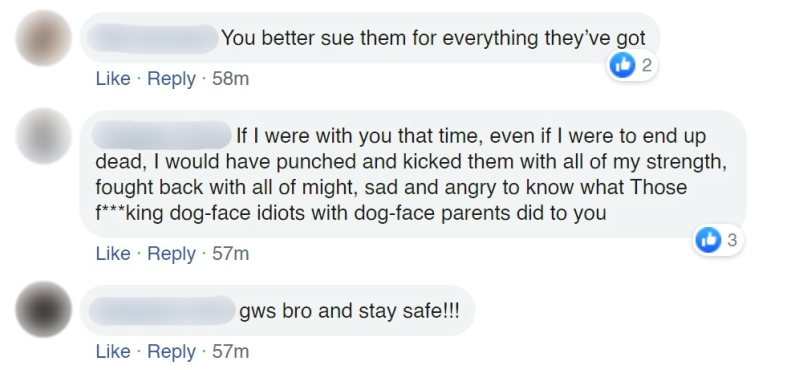 As of this writing, there are 51 confirmed cases of COVID-19 in the U.K. To prevent further spread, the government has prepared plans for school closures, travel curbs, cancellation of large events and emergency registration of retired doctors and nurses, according to the BBC.
Meanwhile, a new survey shows that an overwhelming majority of doctors believe that the National Health Service (NHS) — the U.K.'s healthcare system — is not well-prepared to deal with a major outbreak of COVID-19. That's more than 99% of 1,618 medics questioned by the Doctors' Association, according to The Guardian.
Feature Images via Jonathan Mok