After drawing accusations of Whitewashing, the upcoming reboot of "Hellboy" has been defended by executive producer Christa Campbell, who lashed out at boycotters on social media.
Campbell took a defensive stance when Twitter user Mike Smith, who goes by the username @bladeoffire1, threatened to boycott anything she produces because she's "a racist".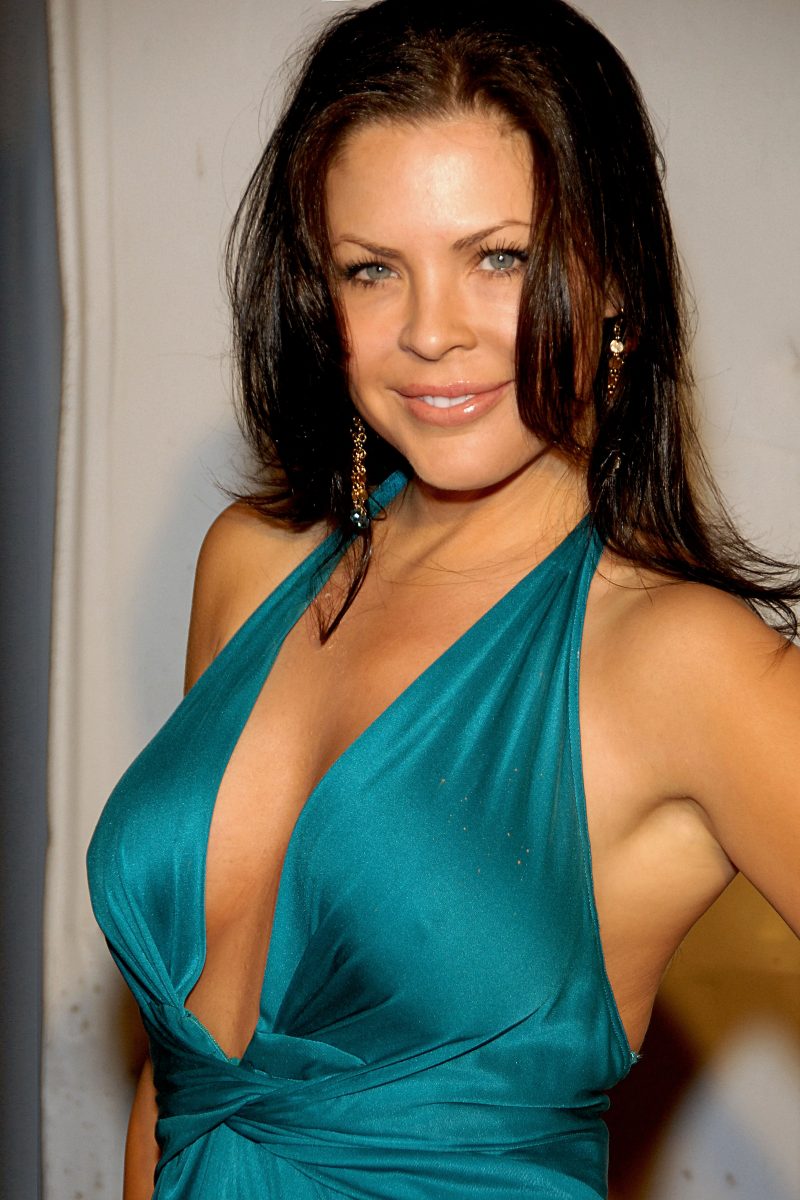 Smith replied to her tweet promoting "The Hitman's Bodyguard", which she also executive-produced:
"I thought about seeing it ['The Hitman's Bodyguard'], but now that I know you're a racist, given your whitewashed 'Hellboy' casting, I will boycott anything you produce."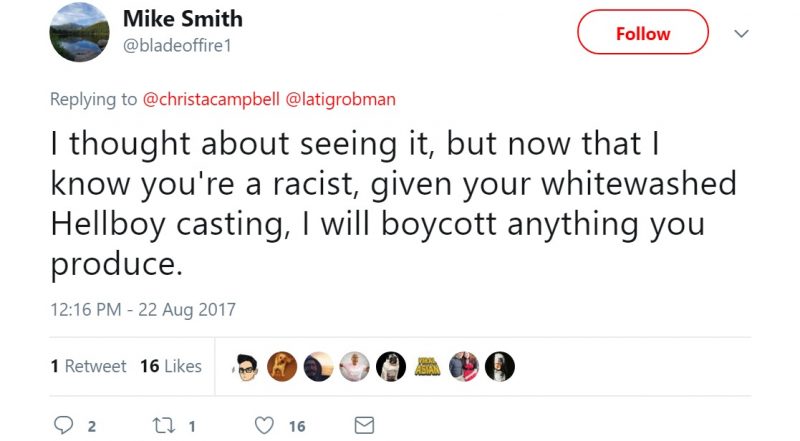 Replying to Smith's tweet, Campbell wrote:
"Someone comes and does a great audition to get the role. Stop projecting your own shit onto us. We are all one. We don't see colors or race."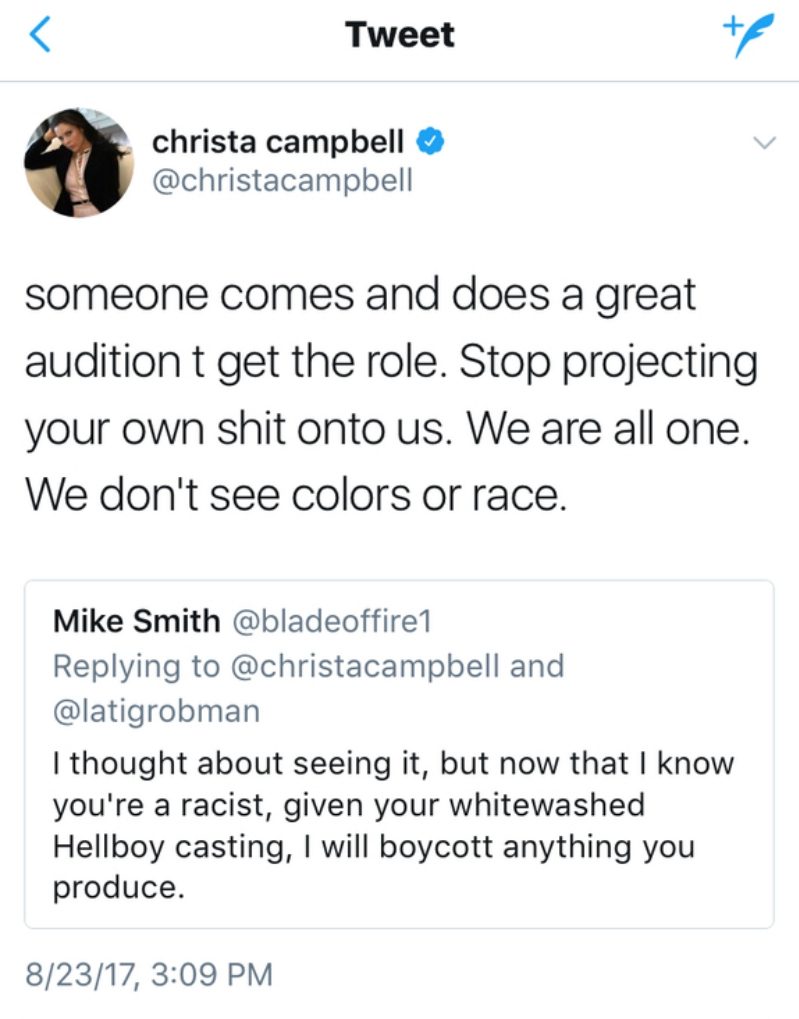 Campbell's response appears to have generated some backlash before another Twitter user, who goes by the handle @sindee_ne, wrote:
"This is why I'm suggesting that you educate yourself [to another user], H, because you truly don't understand the issue. Or don't want to."
To this, Campbell defended the movie once more:
"Issue? Please… The best actor gets the job. Stop using the 'racist' word. My family is from Thailand. And a mixed culture. Get a life."

Campbell has since deleted the vitriolic tweets from her feed, but the fact remains: "Hellboy" casted a White actor for a role of Asian descent. Campbell does NOT see this as racist, because "We are all one". She does NOT see it as whitewashing either, because "The best actor gets the job".
As Smith put it: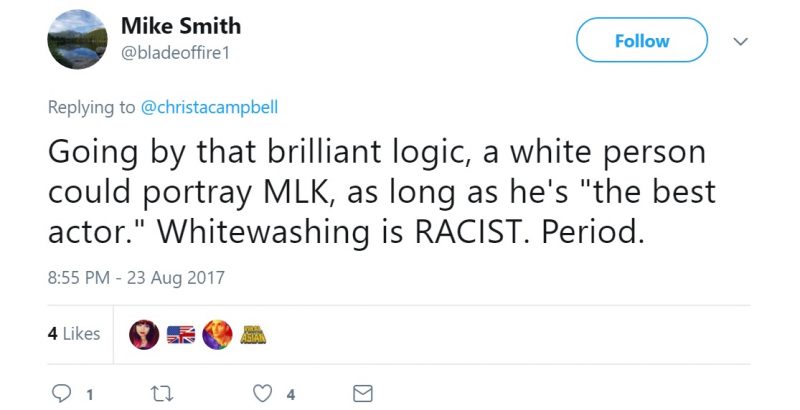 Campbell apparently blocked Smith after the heated exchange, who nonetheless retaliated on his feed:

"Hellboy" is currently under fire for casting "Deadpool" villain Ed Skrein, a White actor, as former U.S. Marine Benjamin Daimio, who happens to be Japanese-American.
It has been said that Daimio's heritage has major implications in the movie's plot.
For one, his grandmother is the infamous Japanese war criminal known as Crimson Lotus, who worked as a spy in New York before and during the World War II. The discovery of this relationship led to speculations about his loyalty to the United States, even as the son of a decorated war hero.
Netizens rallied against Skrein's announcement of his casting:
Excited to join the #Hellboy cast as Ben Daimio. All praise due to the creator @artofmmignola 🙏🏼 #BPRD pic.twitter.com/Ev0JDS03H5

— Ed Skrein (@edskrein) August 21, 2017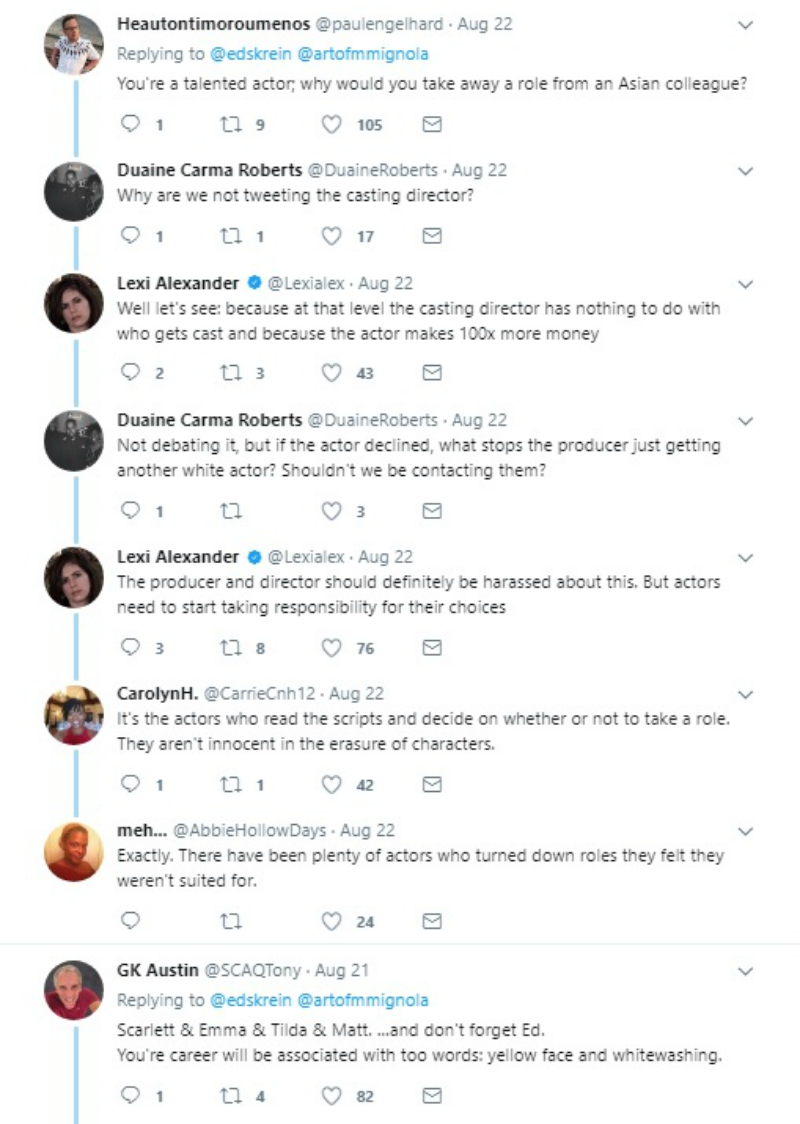 What do you think about Campbell's response? And what about Skrein's casting on "Hellboy"? Share your thoughts in the comments section.