U.S. Olympian Chloe Kim took home the gold in the women's snowboarding half-pipe final at the 2018 Winter Olympics in Pyeongchang on Monday, but it was her father who won the hearts of everyone watching with his sign.
Kim's father, Jong Jin Kim, was seen in the crowd holding an adorable homemade sign that says "Go Chloe" with a heart on it.
jong jin kim cheering on his daughter.

the korean-american dream, y'all 🇰🇷🇰🇷 pic.twitter.com/8czhPTKcS0

— Joon Lee (@iamjoonlee) February 13, 2018
People got very emotional after seeing Kim's dad with the sign.
The sight of Chloe Kim's Dad holding a homemade "Go Chloe!" sign is just too much for me to handle. pic.twitter.com/iqdGK4PXMY

— Rachel Brooker (@rachiesue13) February 13, 2018
I break out the smile tears every time I see Chloe Kim's dad on screen. Is there anything cuter than people enthusiastically, wholeheartedly supporting someone they love? pic.twitter.com/bd2krAhB3I

— Jenny Wilborn (@jwilborn17) February 13, 2018
Need to find a way to keep myself from thinking about Chloe Kim's dad so I don't burst out crying randomly on a subway platform tomorrow

— Emily Yoshida (@emilyyoshida) February 13, 2018
Did anyone else's eyes start watering when they showed Chloe Kim's dad (a Korean immigrant) cheering after her final run?

— Caitlin Huey-Burns (@CHueyBurns) February 13, 2018
His sign was even laminated — a classic dad move.
Ultimate dad move by Chloe Kim's father to laminate his sign pic.twitter.com/EFYfiWvvwj

— SI Extra Mustard (@SI_ExtraMustard) February 13, 2018
It got even more intense when someone casually reminded everyone how he called Chloe his "American Dream" in an interview with Today Show's Hoda Kotb.
HELLO MY LITTLE AMERICAN DREAM IT'S TIME TO CRY pic.twitter.com/iXPcV1HZfP

— extra guacamomole (@guacamomole) February 13, 2018
I FUCKING STARTED CRYING AT THAT HE'S SO PROUD OF HER

— pom mom (@goddessvii) February 13, 2018
Many Asian Americans who were raised by immigrant parents like Chloe's dad were touched by his words.
talking to my fellow rekt AsAm fam about the Chloe Kim win and Chloe's dad calling her his American Dream like: pic.twitter.com/bUGuXqrOcn

— ʀɪʜ-ᴀɴɴᴏ ᴅᴏᴍɪɴɪ 🍑✨ (@quickcachemonet) February 13, 2018
Jong Jin immigrated to Southern California from South Korea in 1982 with only $800 in his pocket. He worked a minimum-wage job in the United States and saved up his earnings to send himself to college, according to the New York Times.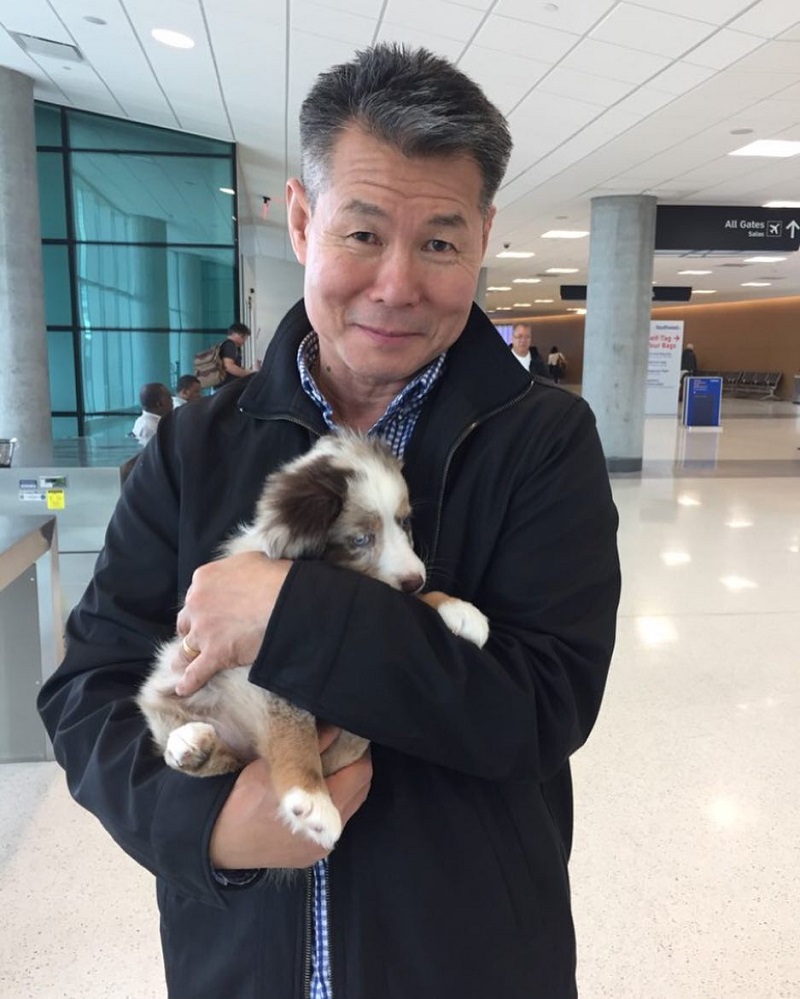 He enrolled himself at El Camino College where he studied engineering by day and worked as an operator of machinery at night.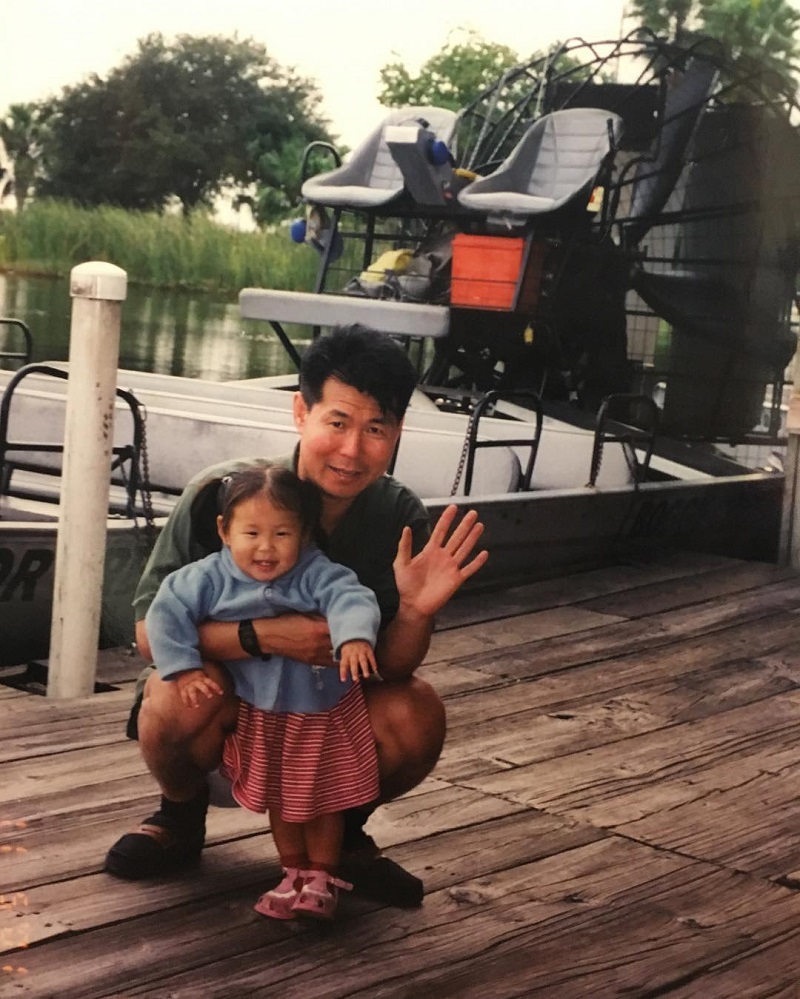 Kim's father ultimately had to give up his engineering job in order to support Chloe's snowboarding career where they often would go on a six hour drive up to the mountains to train, BuzzFeed reported.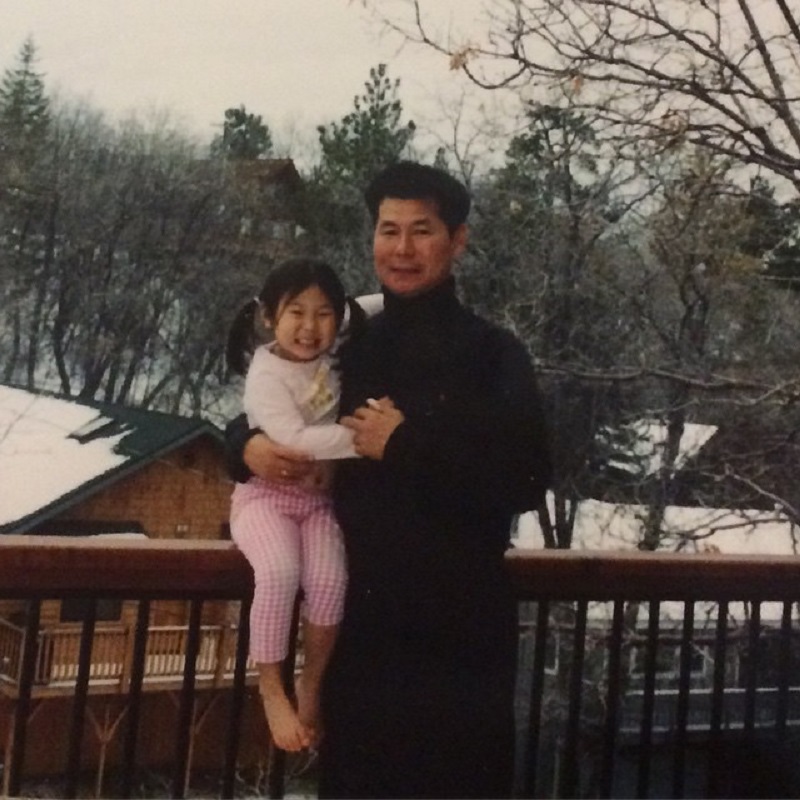 The 17-year-old athlete learned how to snowboard at the young age of 4, The New York Times reported. "We both had no idea what we were doing," Chloe told the publication, referencing their travel up the mountains where she was taught by her father about the sport.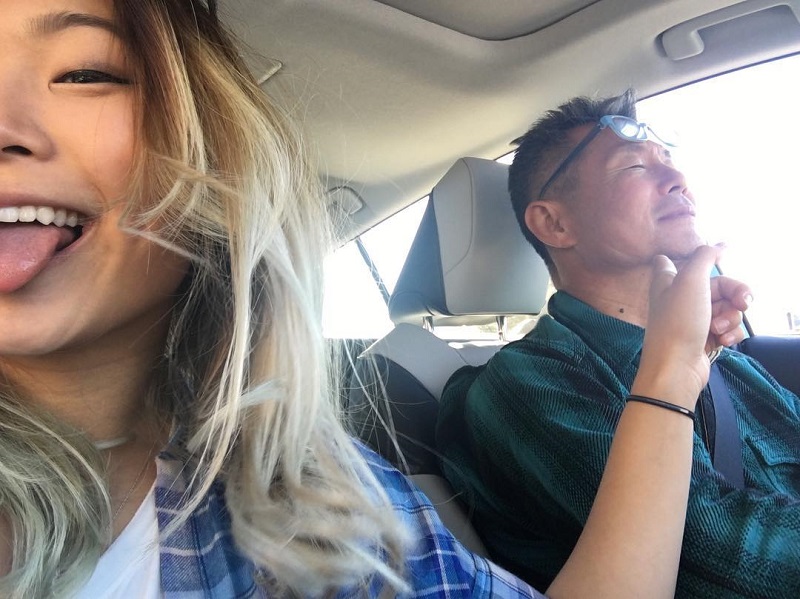 Congratulations to Chloe for winning the gold!