A Chinese student who was reportedly suffering from high levels of stress chose to kill himself instead of participating in the expectedly grueling college entrance exam called the gaokao.
The student, who was forced to "repeat" high school in order to do better on the gaokao, jumped off a building to his death on Wednesday, the first day of the dreaded exam. He was reported to be around 21 or 22 years old, reports NetEase (via Shanghaiist).
For many Chinese youths, the annual college entrance examinations come as a daunting event as it plays a huge role in determining their future as it is the only means of being admitted to a college in China. This week, an estimated 10 million Chinese students are scheduled to take the challenging test.
Unfortunately, the tragedy marked the first day when the young man from Chaoyang City, Liaoning Province decided to commit suicide. According to the student's parents, the young man was under intense pressure on the eve of the exam.  
Chinese students have been known to undergo months of continuous study sessions, which place extreme pressure on many, even pushing some to their breaking point.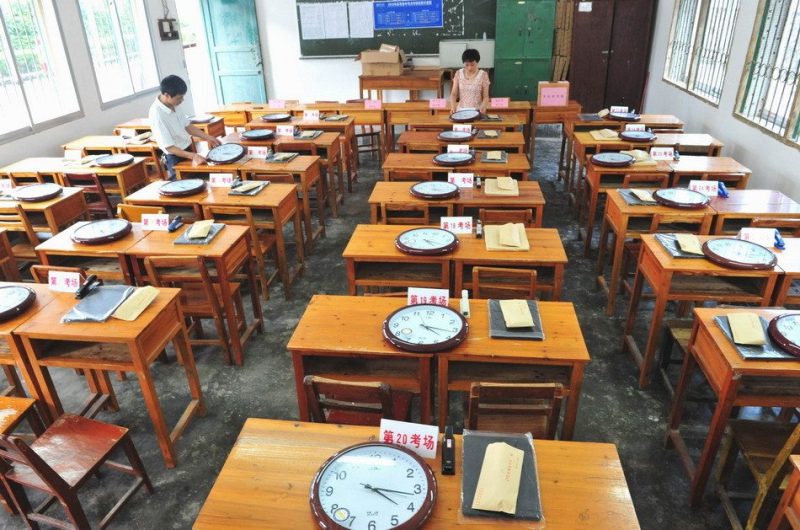 Chinese social media erupted with discussions on the released image of the student's lifeless body. Netizens expressed sadness on how such tragedy has become a regular occurrence year after year..
"Parents, please stop putting so much pressure on kids taking the gaokao, this kind of news happens every year," one netizen wrote.
"Whether you do well or you do poorly, your family is still waiting for you to come home and have dinner," said another user.