An English professor at the University of Houston has spoken out after being the unlikely recipient of a racist rant intended for a political science professor at the same university.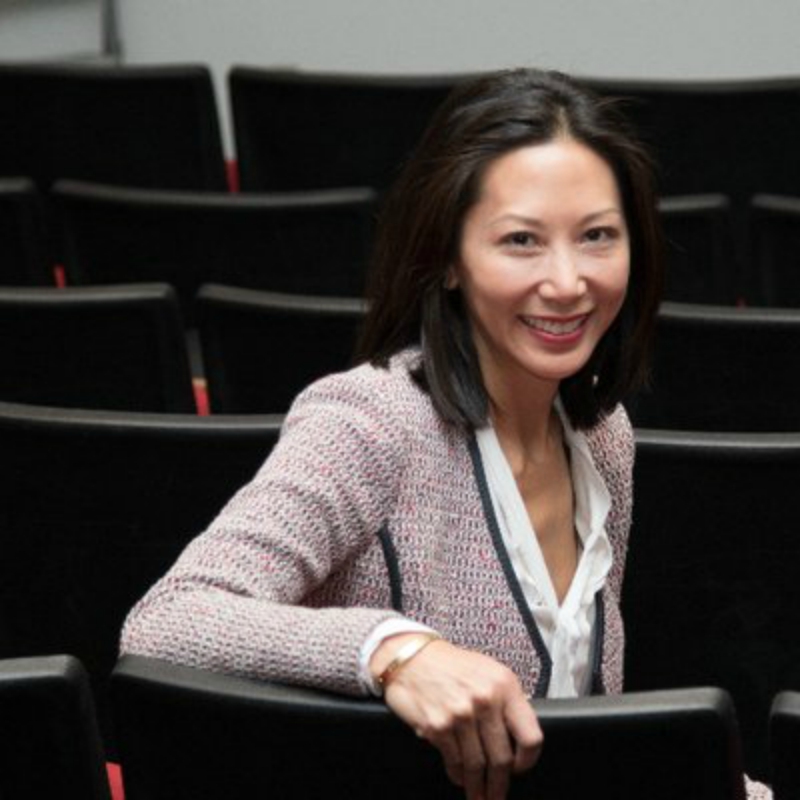 According to Karen Fang, she received a three-minute voicemail questioning her loyalty to the United States of America.
But she realized that the message was for another Asian professor, Ling Zhu, who teaches political science.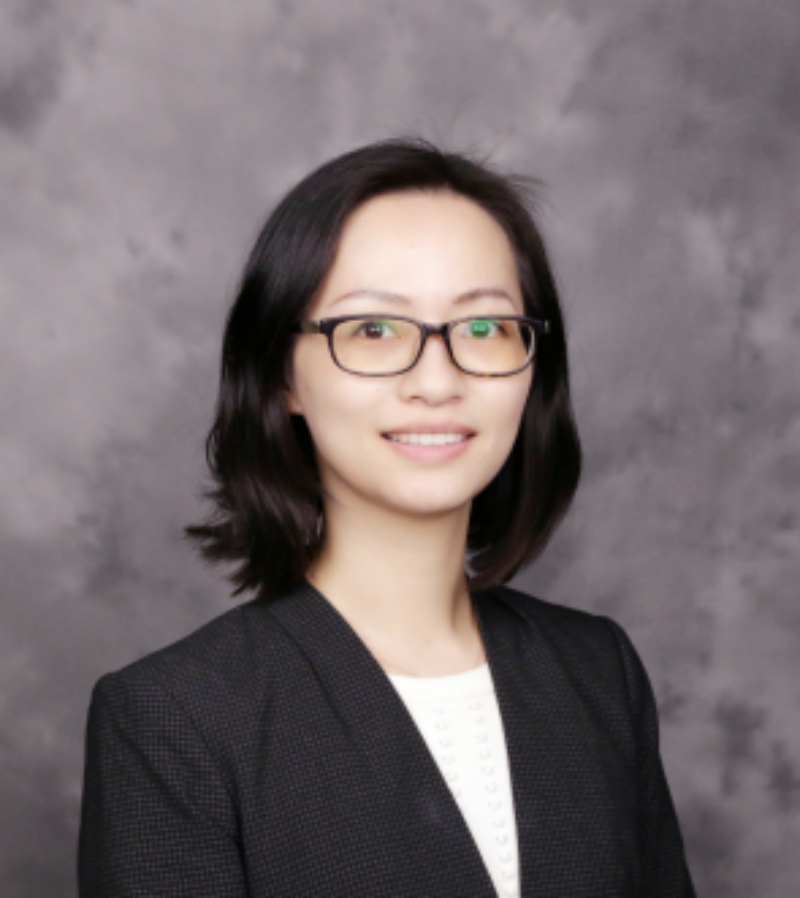 The caller assumed that Zhu, who received her master's degrees from Purdue University and Fudan University in Shanghai, and a doctorate degree from Texas A&M University, was not an American citizen.
Consequently, the caller believed that Zhu lacks loyalty to the U.S. and questioned whether she "should be a permanent fixture of a public institution."
Fang responded to the "crazy" voicemail in a series of tweets, noting that such "ignorance and suspicion" regarding ethnic Chinese professionals is "typical of anti-Asian racism."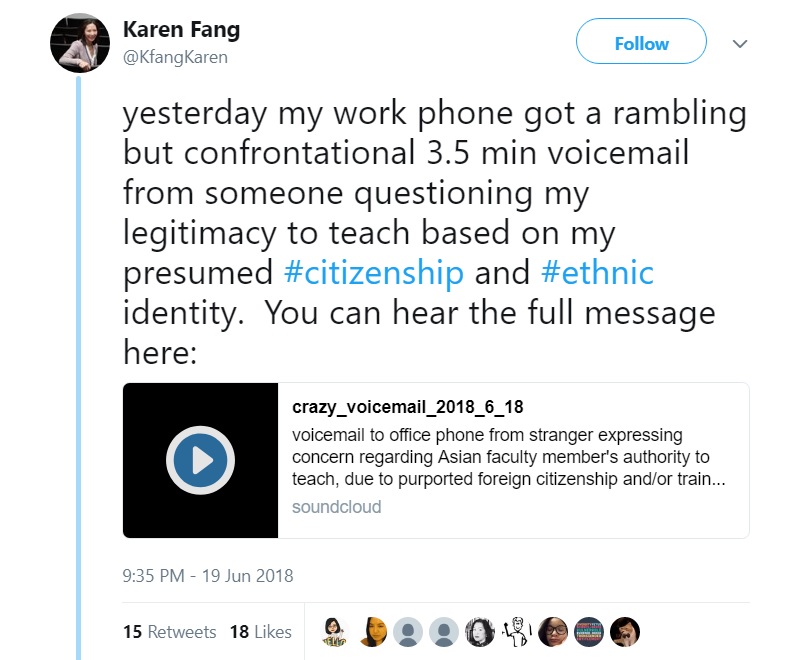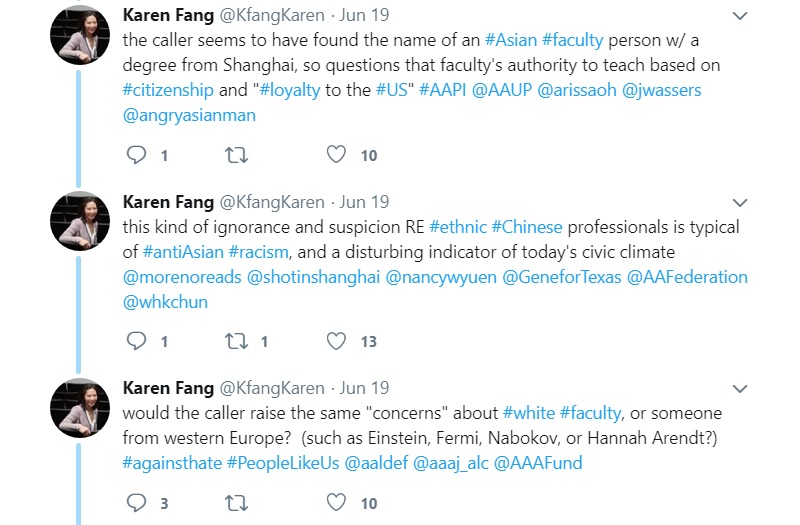 She also said it was "depressingly ridiculous" that the voicemail was not for her, but pointed that the bigger issue is the assumption that "international degree means non-citizenship" or that "citizenship is required to teach."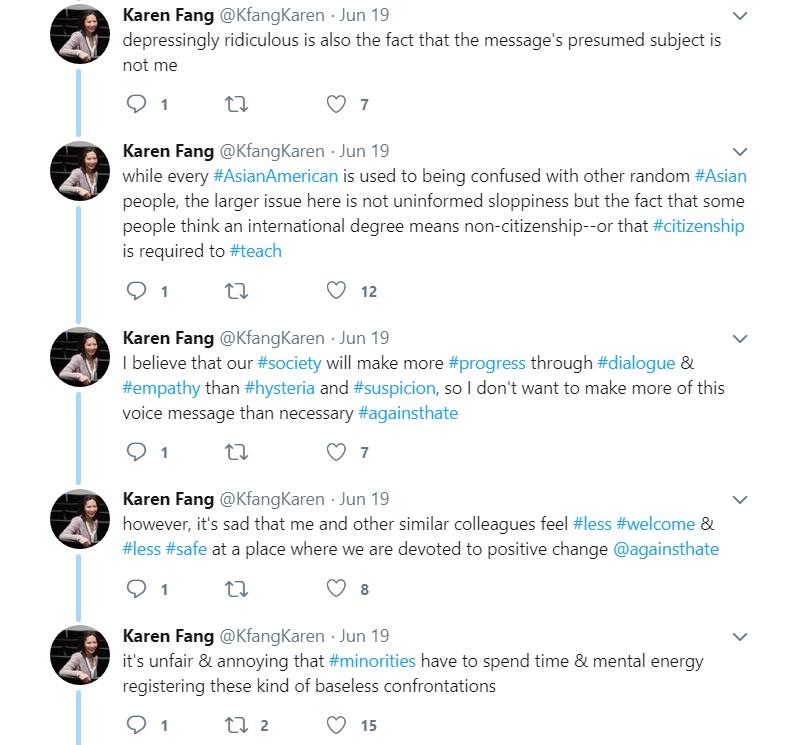 Twitter users chimed in to condemn the unidentified caller, with some suggesting to identify and report the caller.