A man desperate to keep himself cool under China's scorching sun has successfully done so with a portable shower, giving zero f*cks to either amused or jealous onlookers.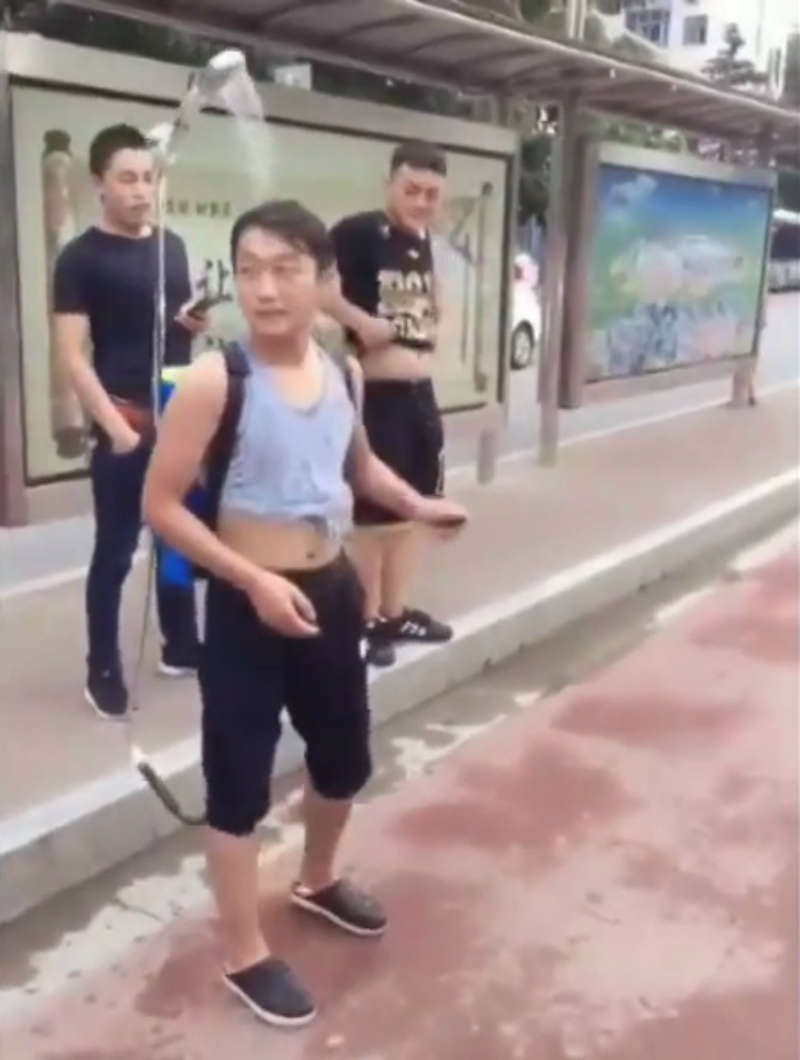 The man was filmed utilizing the bizarre yet equally creative invention in Chongqing, southwest China, on July 12.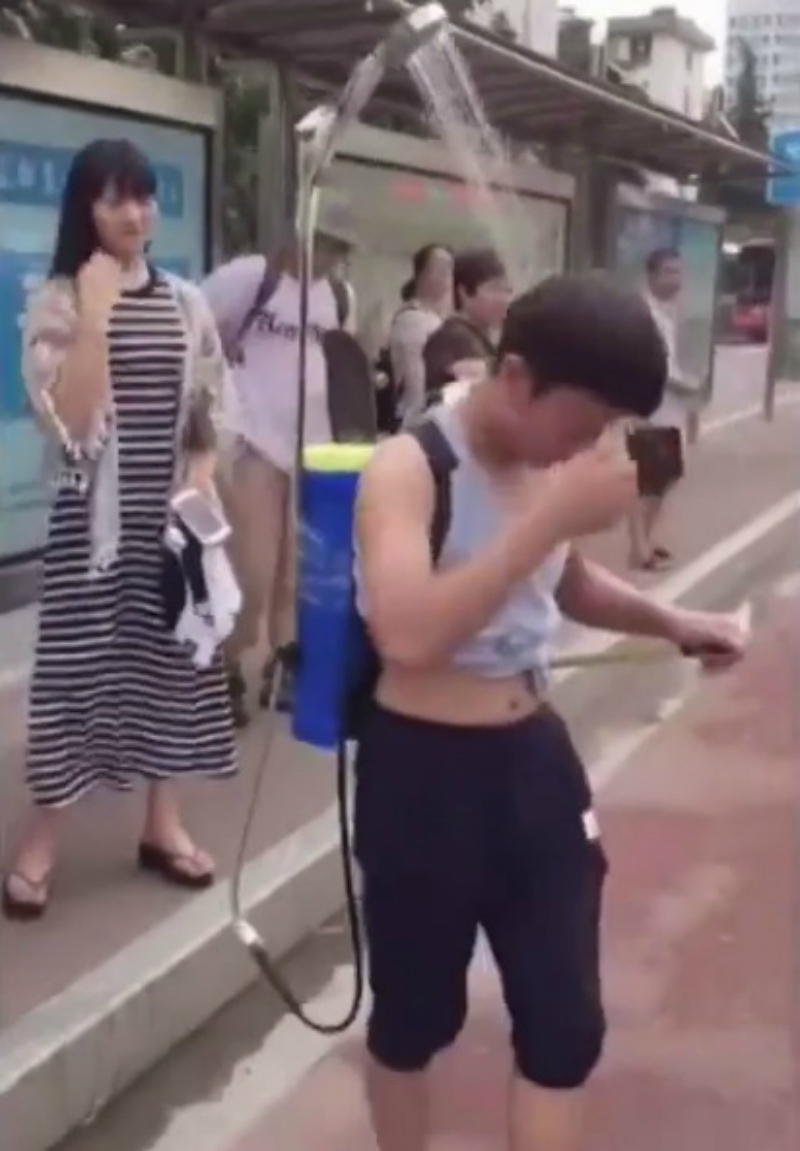 In footage uploaded by Newsflare, the man is seen pumping water from what looks like a pesticide sprayer.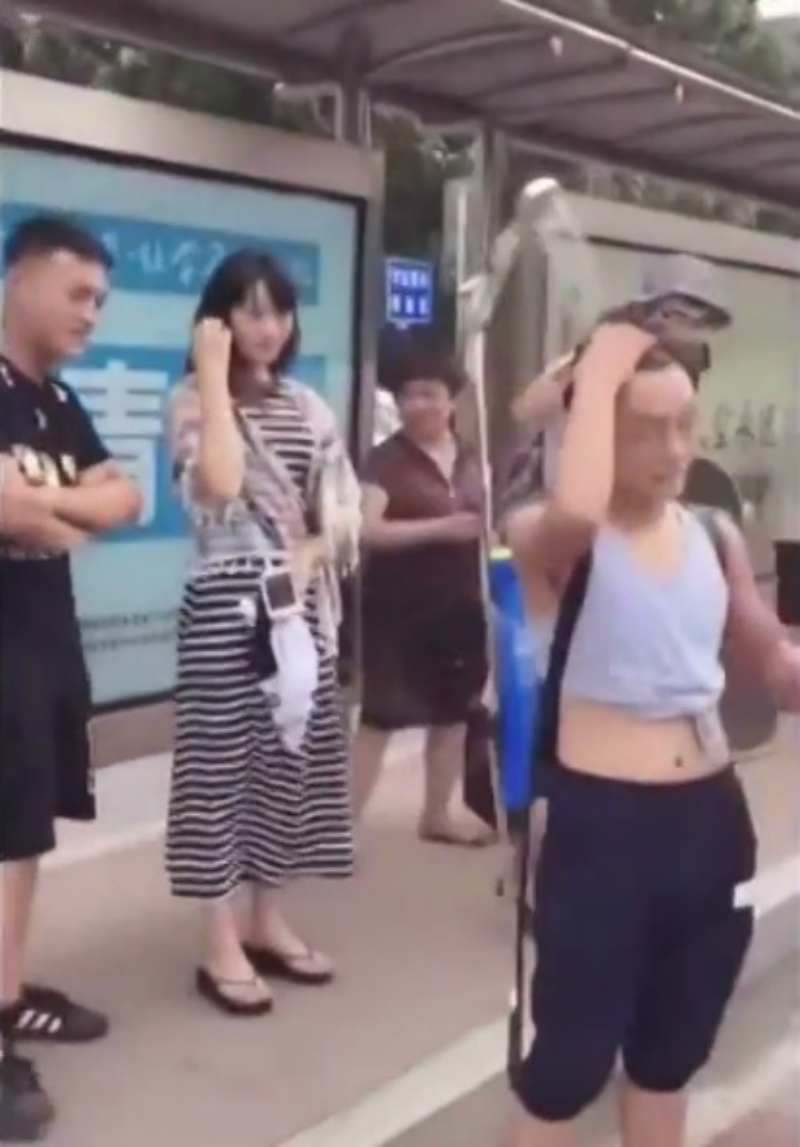 He appears to be standing at a bus stop with other commuters who could only watch and film him.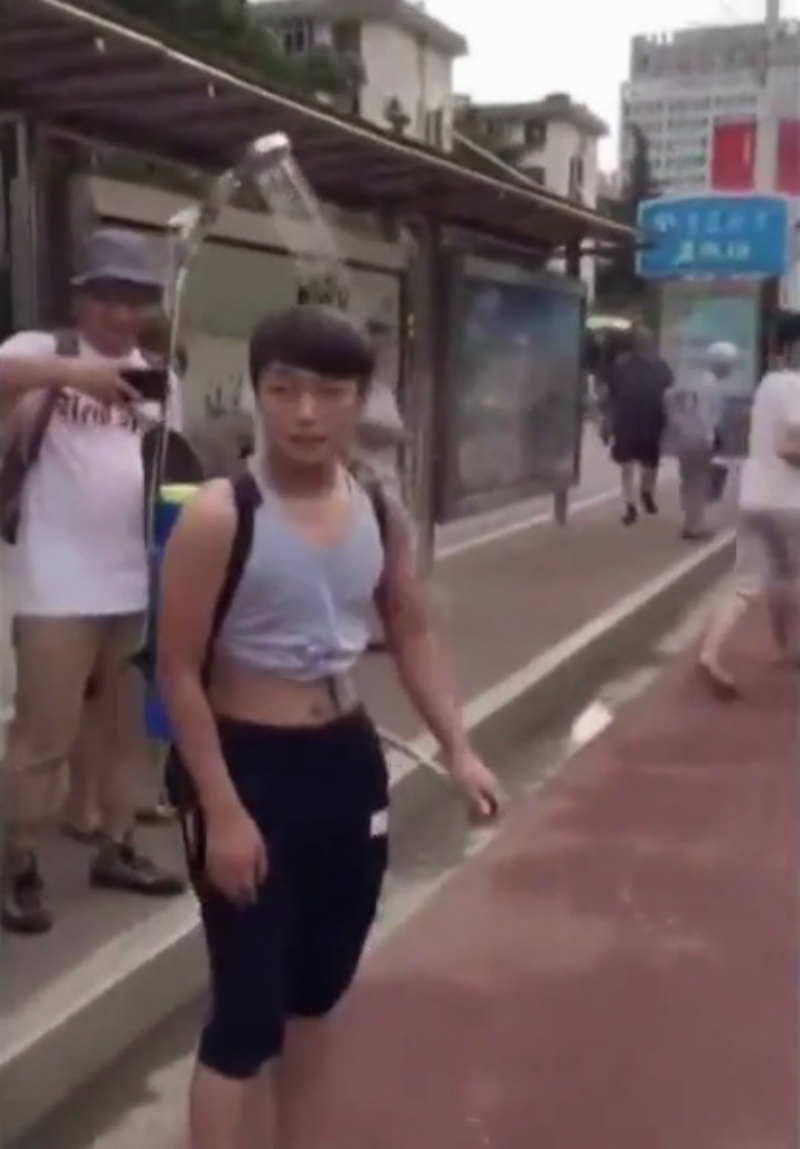 If anything, the man was merely doing his body a favor. Temperatures in Chongqing reportedly hit 40°C (104°F) recently, so to heck with whatever anyone trying to survive invents.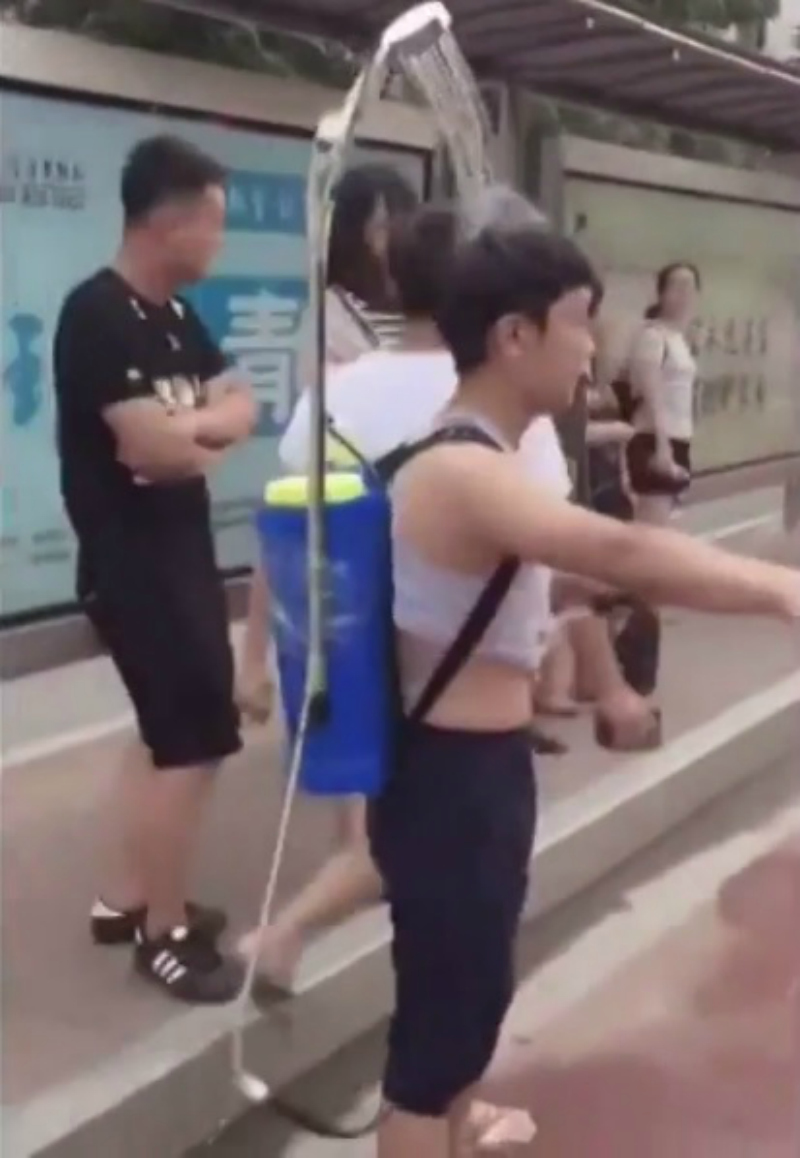 Watch the whole thing below: