A Chinese-Australian YouTuber went bonkers during a headline Australian Open match after he stood up from his seat and let out a bizarre scream that earned him boos from disturbed spectators.
Jamie Zhu, 24, a self-described "social media entertainer" from Sydney, was at the annual tennis tournament to "support" Nick Kyrgios against Viktor Troicki.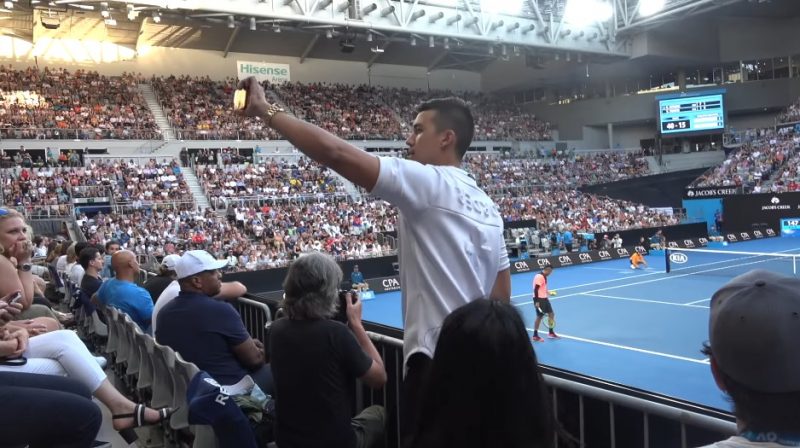 Kyrgios was preparing to serve in the second set of his second round match when Zhu started wailing out of the blue.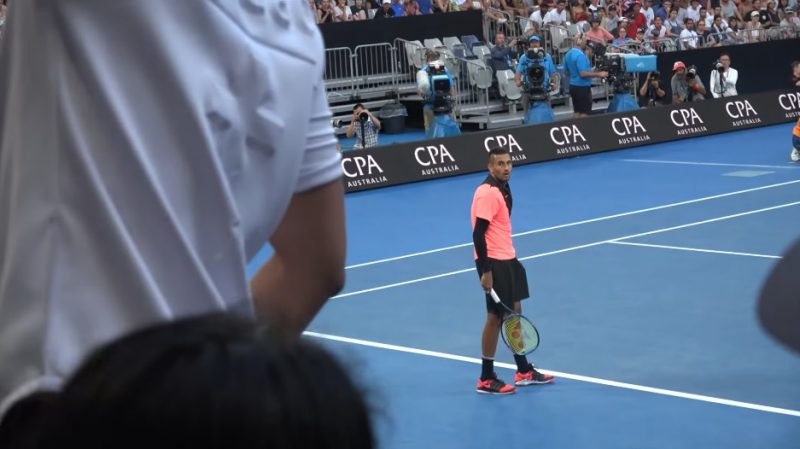 Zhu immediately turned heads, including Kyrgios himself, who stood in shock as the 24-year-old YouTuber spun around to capture the crowd's reactions on his mobile phone.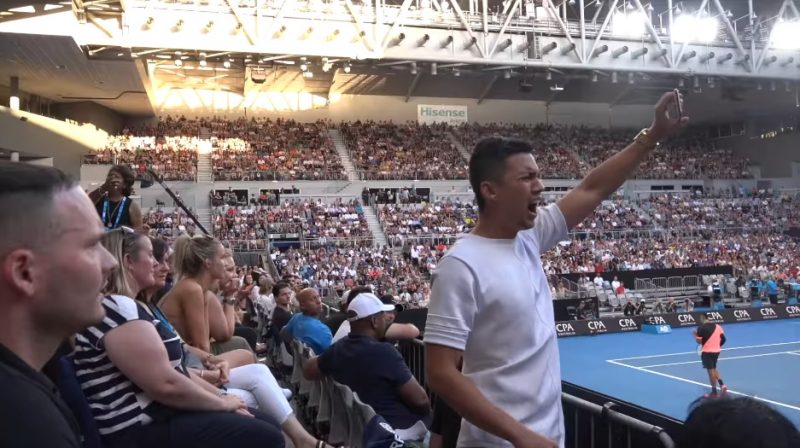 Boos echoed throughout the arena before security personnel took the lunatic away.
Prior to making a scene, Zhu told his Instagram followers that he would be doing a "pretty f***ing next-level" video.
"I can't tell you guys what it is, I can't give you hints," he said.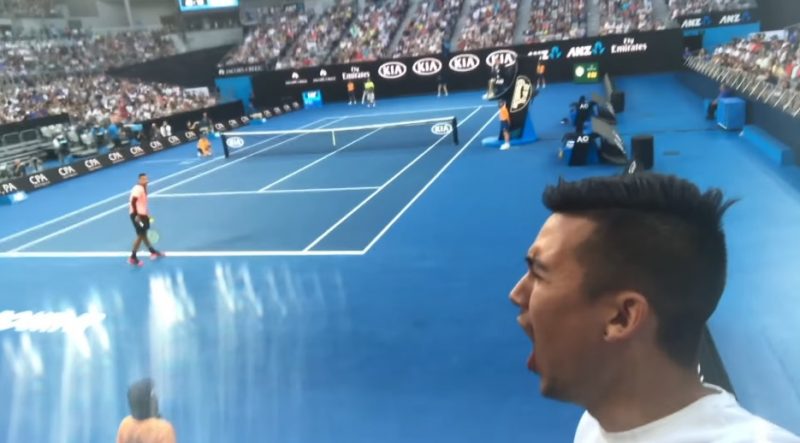 After the incident, Zhu, who described the shrieking as "sex noise," felt proud of his behavior:
"You guys might have just seen me on TV, I've just been evicted. I think that was the greatest thing I've done in my life."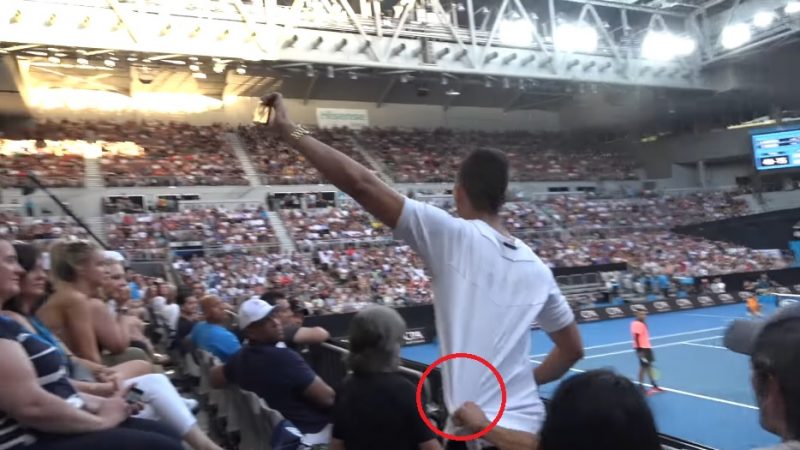 He also revealed that he was merely acting on a dare. Apparently, one follower wrote to him, "You wouldn't go to the Australian open inside a live match and make sex noises in the crowd. you won't."
After the ruckus, the same follower wrote again, "Brooo OMG I can't believe you actually did it HAHAHA my f***in boy!!!"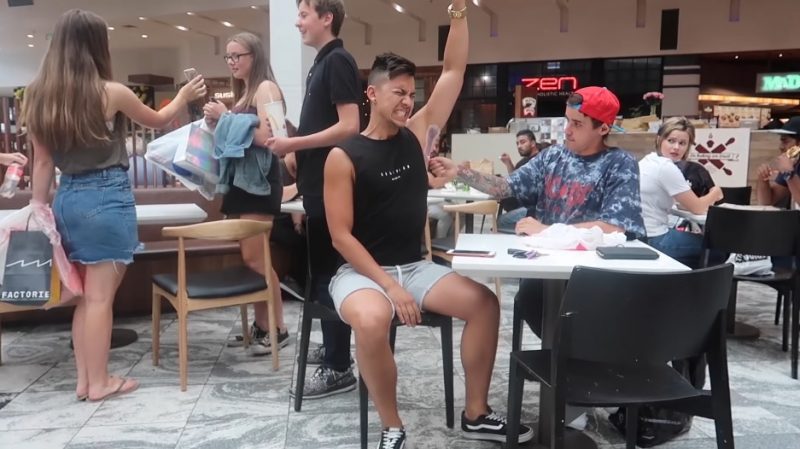 It turns out screeching for attention is just one of Zhu's many acts to achieve public disgrace. 
His YouTube channel — which has over 105,000 subscribers — is full of similar videos, including waxing armpits in public, licking people's toes, touching people's legs and so much more, so if you like questionable substance, feel free to watch.
Don't forget to head over to the comments, too. He seems to be getting praise for the sex noise: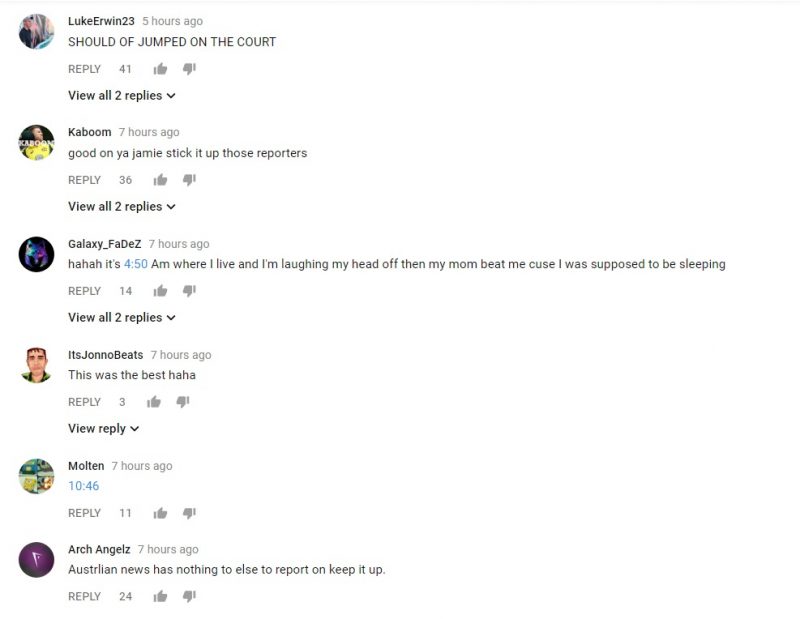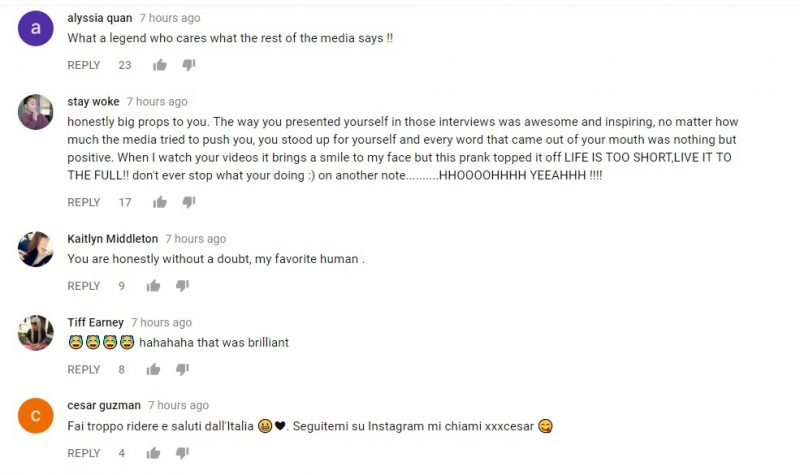 Check out the video in its entirety below: