Two Chinese employees were arrested after getting into a violent brawl with two shoppers who arrived at a seafood market in New York's Chinatown without wearing face masks.
The incident, which reportedly led to four assault charges, occurred at C.T. Seafood Marts in 249 Grand St., Manhattan on May 1.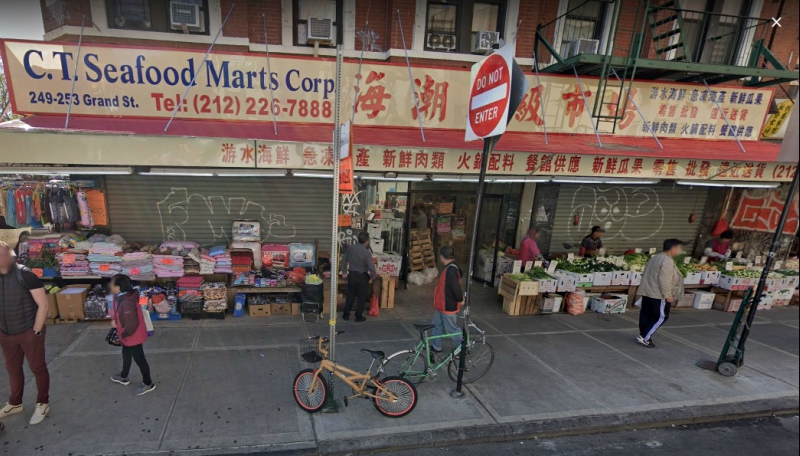 Videos of the aftermath show two Chinese women, one Chinese man and one Black man getting handcuffed just outside the establishment.
They are Xue Liu of Queens, Yan Liu of Brooklyn, Hsiao-Chin Chang of Manhattan and the male shopper, Kutay Lewis of the Bronx, according to AsAm News.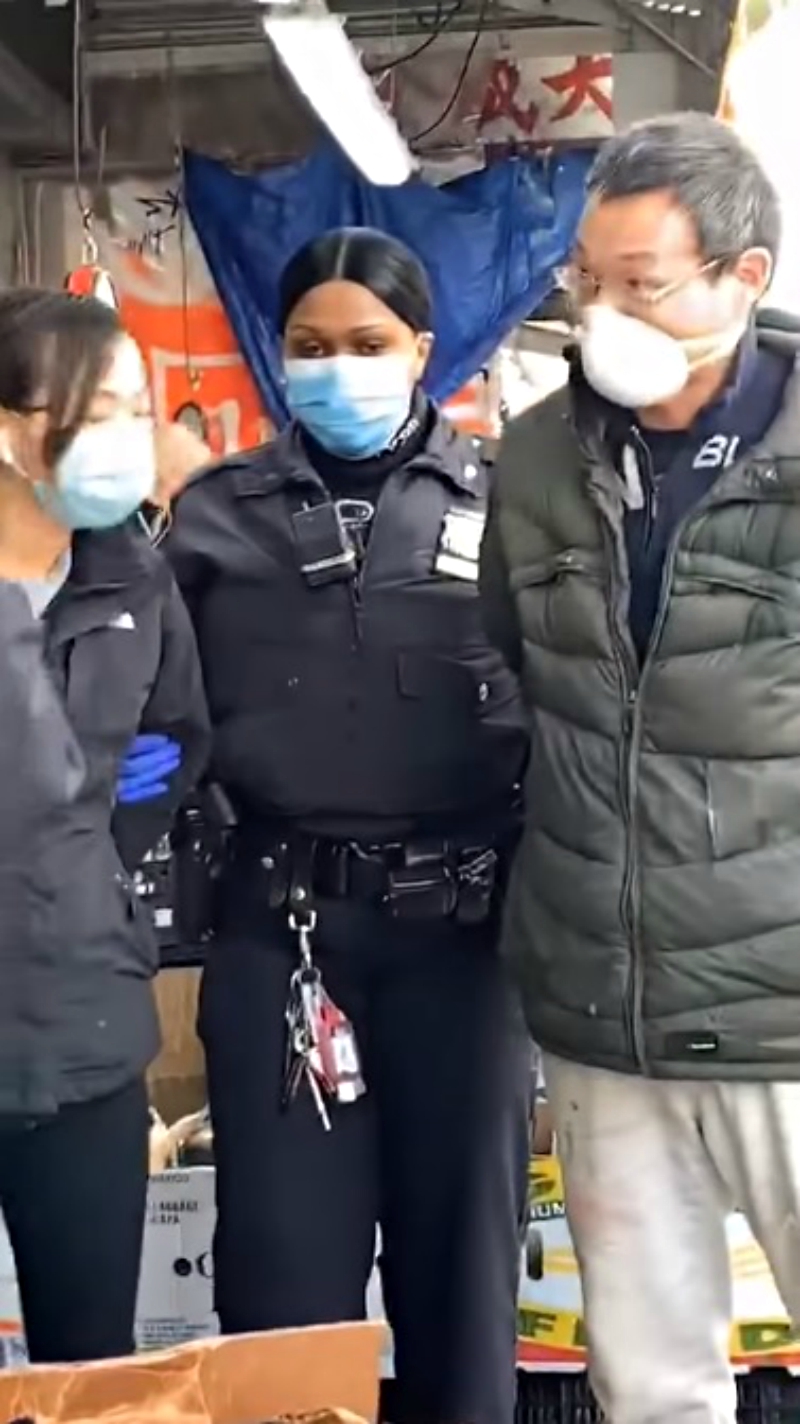 Lewis and his female companion reportedly entered the market without wearing face masks — essential barriers to prevent the further spread of COVID-19.
In one of the videos, the female customer blames the Chinese man, saying "He was the one telling me to get out, screaming at me, telling me to get out [of] his store."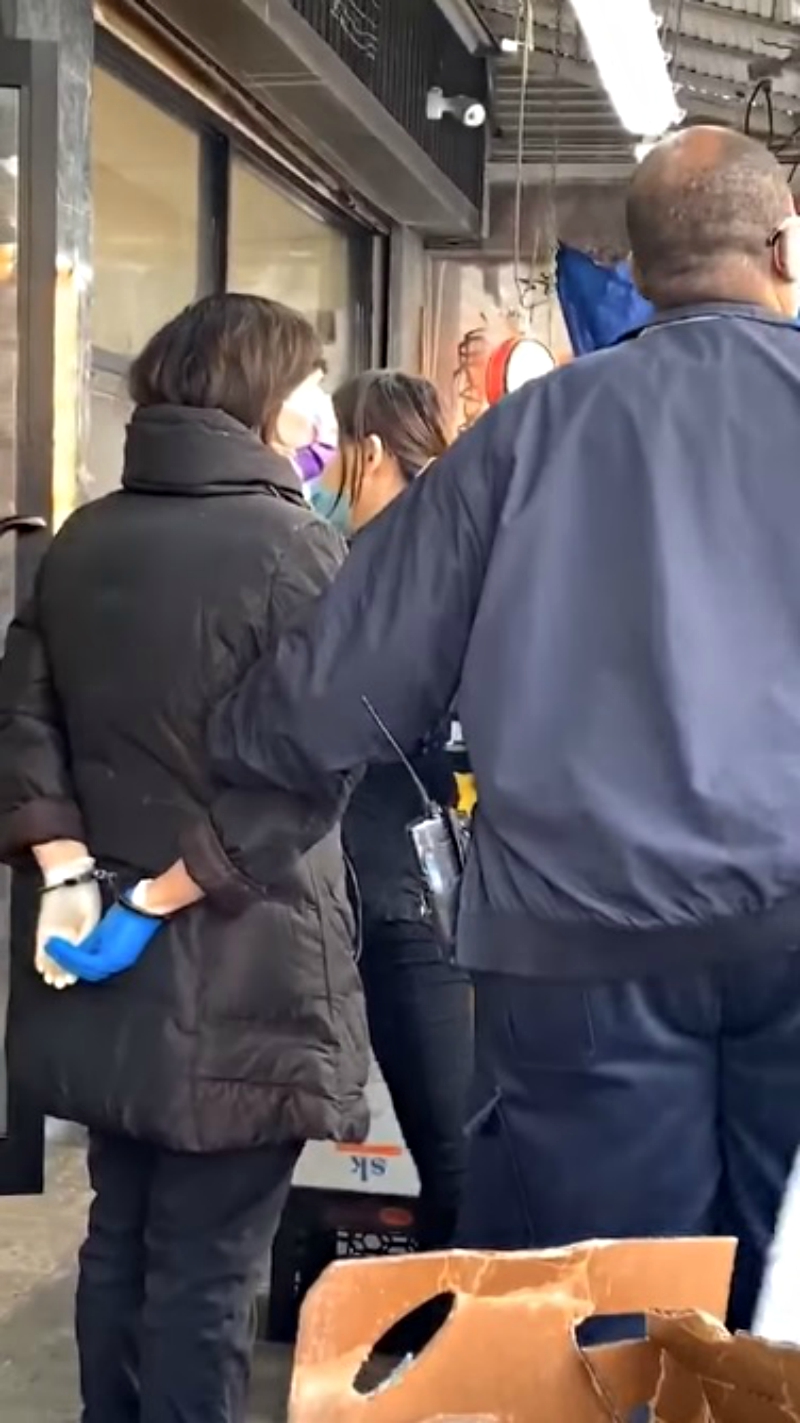 Meanwhile, a woman recording the video says in Cantonese, "There is a lot of trouble today. The [Black] woman is trying to cause trouble. There was fighting like it was a world war with the employees and blood was shed. They were asked to wear a mask, and if they don't wear a mask they should leave, but they started to argue and curse 'f*ck you Chinese people.'"
Almost everyone in the videos can be seen wearing face masks, except Lewis and his female companion. Still, they did not face any charges for not wearing them.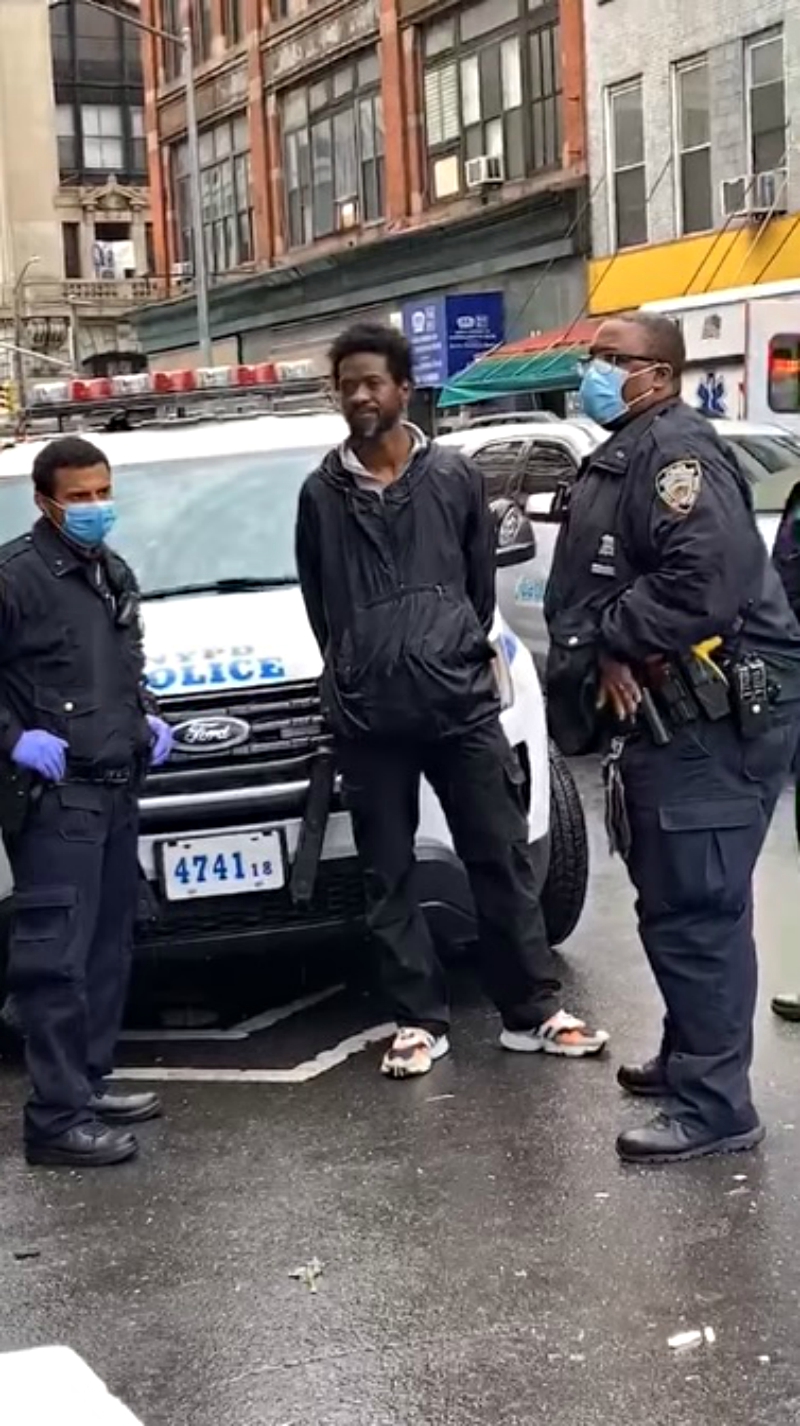 The videos have since made their way on Facebook, with one post claiming that the police arrested the employees due to the language barrier.
"[They] refused [to wear masks], screamed, cursed, made racial slurs such as 'f*cking Chinese' and started a brawl," the post said. "Due to language barrier, police arrested the Chinese employees who were selling fish and practicing the rules given by the CDC. These two Chinese [employees] did not speak English but they do have legal rights."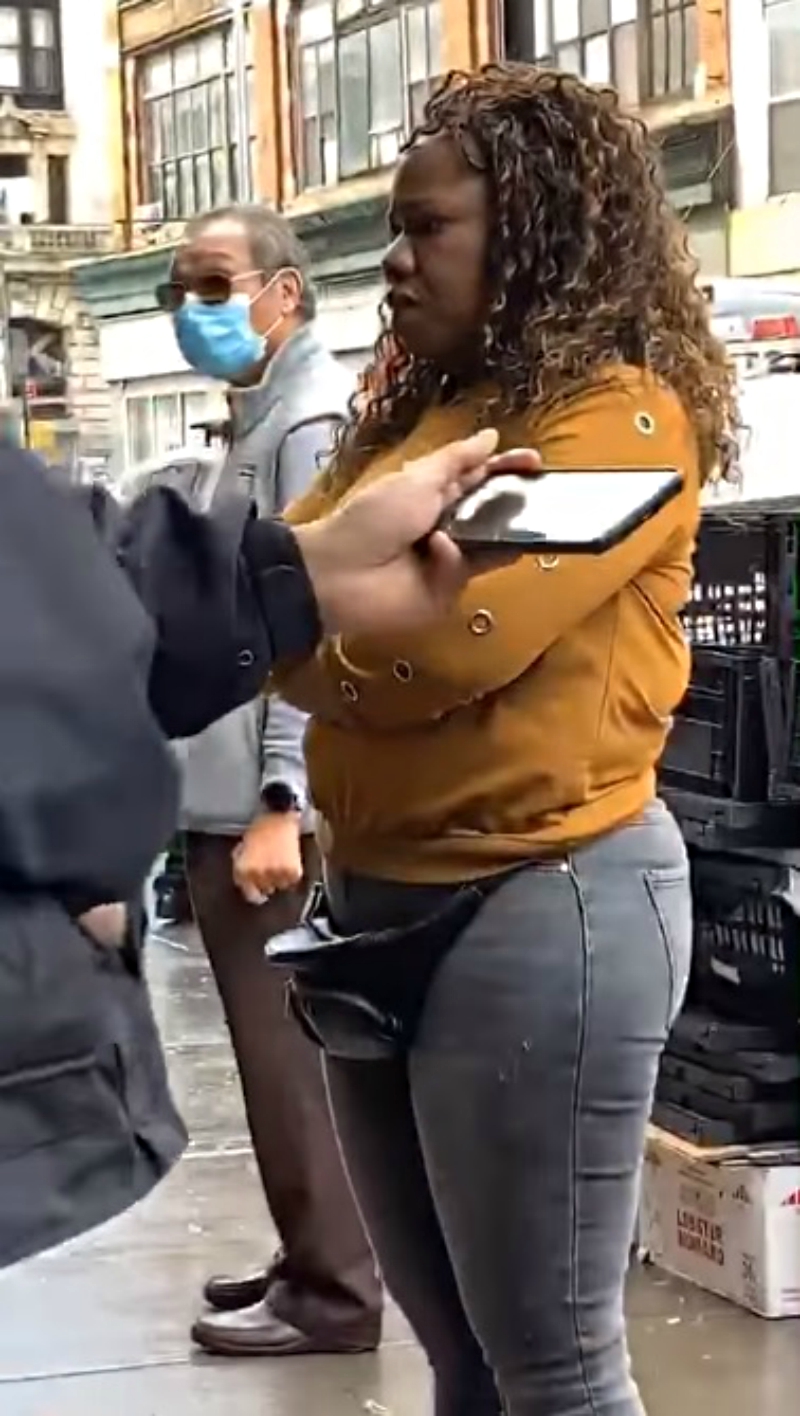 It's unclear if the arrested employees hold American citizenship.
"Seriously, what are local merchants supposed to do? Take a deep breath? This can happen anywhere," one Facebook user commented.
So far, 175,651 cases of COVID-19 have been confirmed in New York City. Deaths total to 19,057.
A day after the Chinatown incident, more than 1,000 police officers patrolled the five boroughs of the city to enforce social distancing measures and require people to wear masks. However, not everyone is happy about their presence.
"It's like something out of '1984,'" a park-goer told the New York Post, referencing George Orwell's dystopian classic. "What is this, a military state now?"
Feature Image Screenshots via Lai Ho